The king who built the capital of Baekje dynasty was a last second king in Baekje dynasty. In his time, the kingdom was suppressed by Shilla kingdom. So he was forced to move the capital in the inner area of the kingdom for the safety reasons.
In this place, king and queen had a baby who became a king. So king and queen was pleased and thanked for Buddha, and they built the temple to express their appreciation. At that time it was said that the stone buddha was carved together.
But in their son's reign, the kingdom was conquered by Shilla and Tang dynasty.
The temple had been survived despite of the collapse of the kingdom according to the legend.
But sadly enough, the temple was fired and destroyed in the period of Japanese Invasion 1592-1599 AD
The stone Buddha was disappeared at that time. And in the early times of 20 century under the imperial rule of Japan, one old woman was told to find out the stone statue in her dream someday. Finally she found out the stone buddha, but the head of the statue was destroyed when she found out.
I'd like to see that stone buddha statue. Finally I arrived at the temple which was located by the road.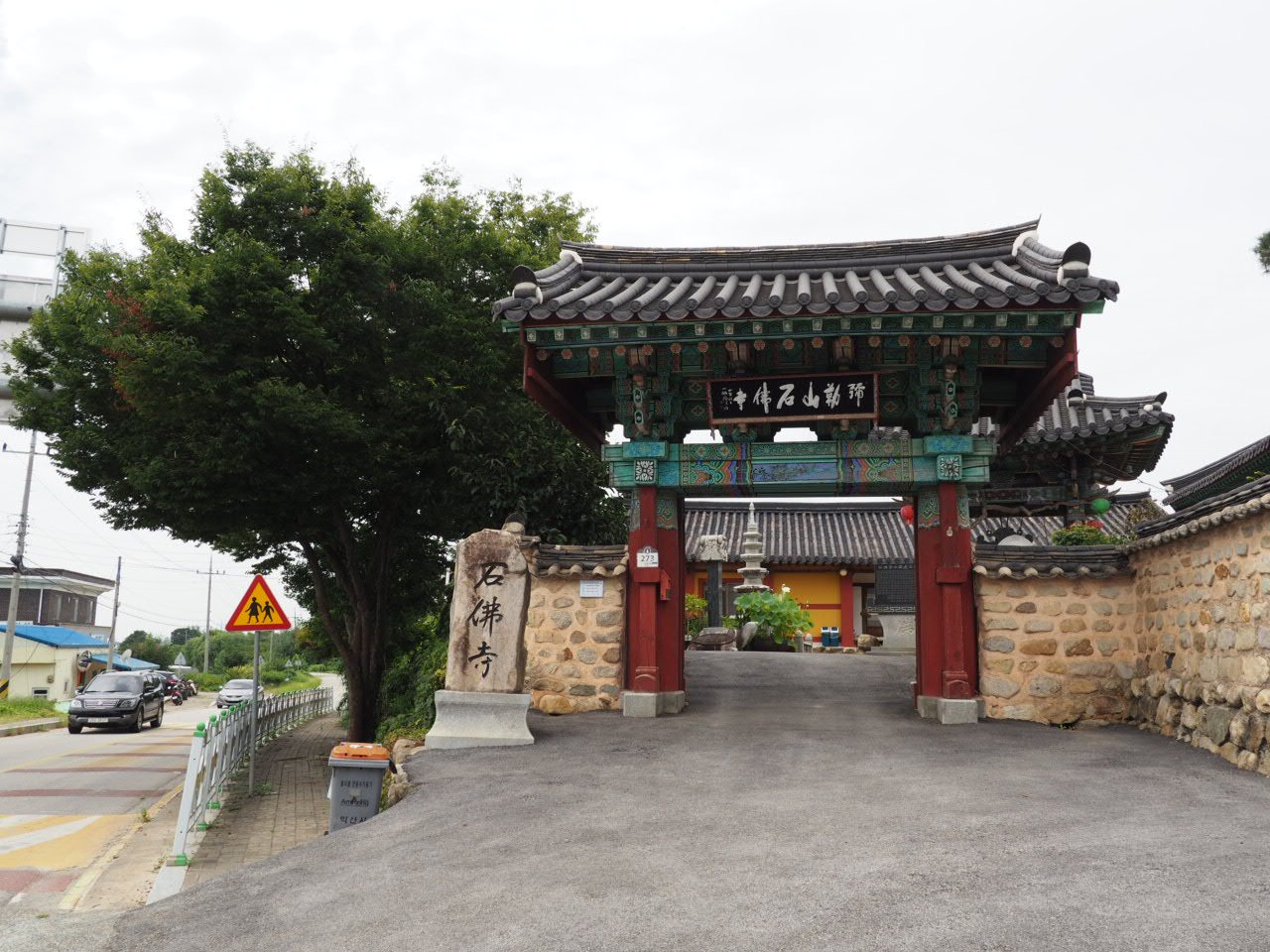 As soon as entering into the temple, the bell pavilion was waiting for me. Impressive thing was the dragon-looking like wood.
As I explained several times before, the dragon had special meaning in Korean Buddhism.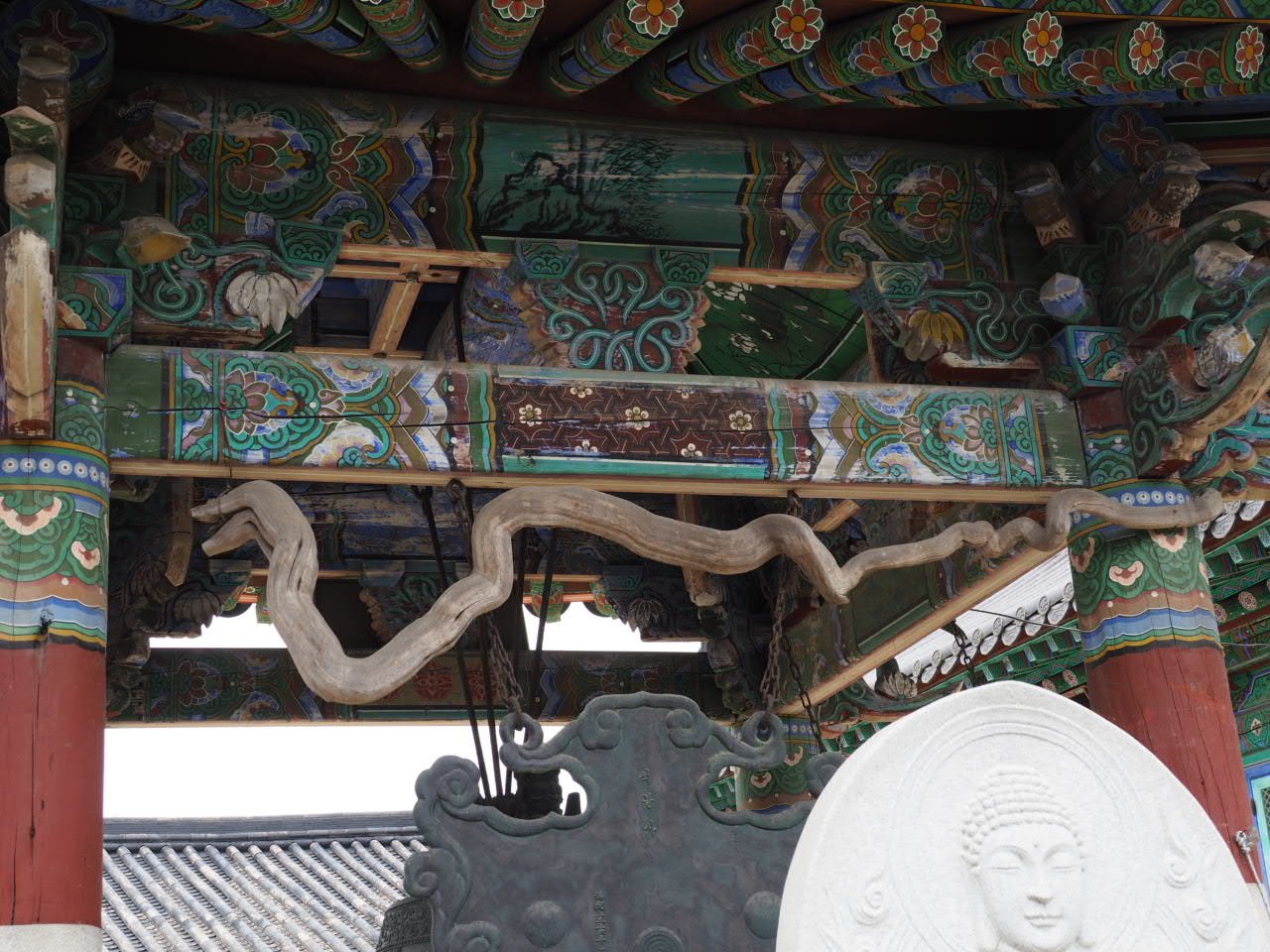 One thing interesting was a lion sculpture by the pavilion. At first time, I thought it a tiger, but as looking carefully I could notice that this sculpture had its mane.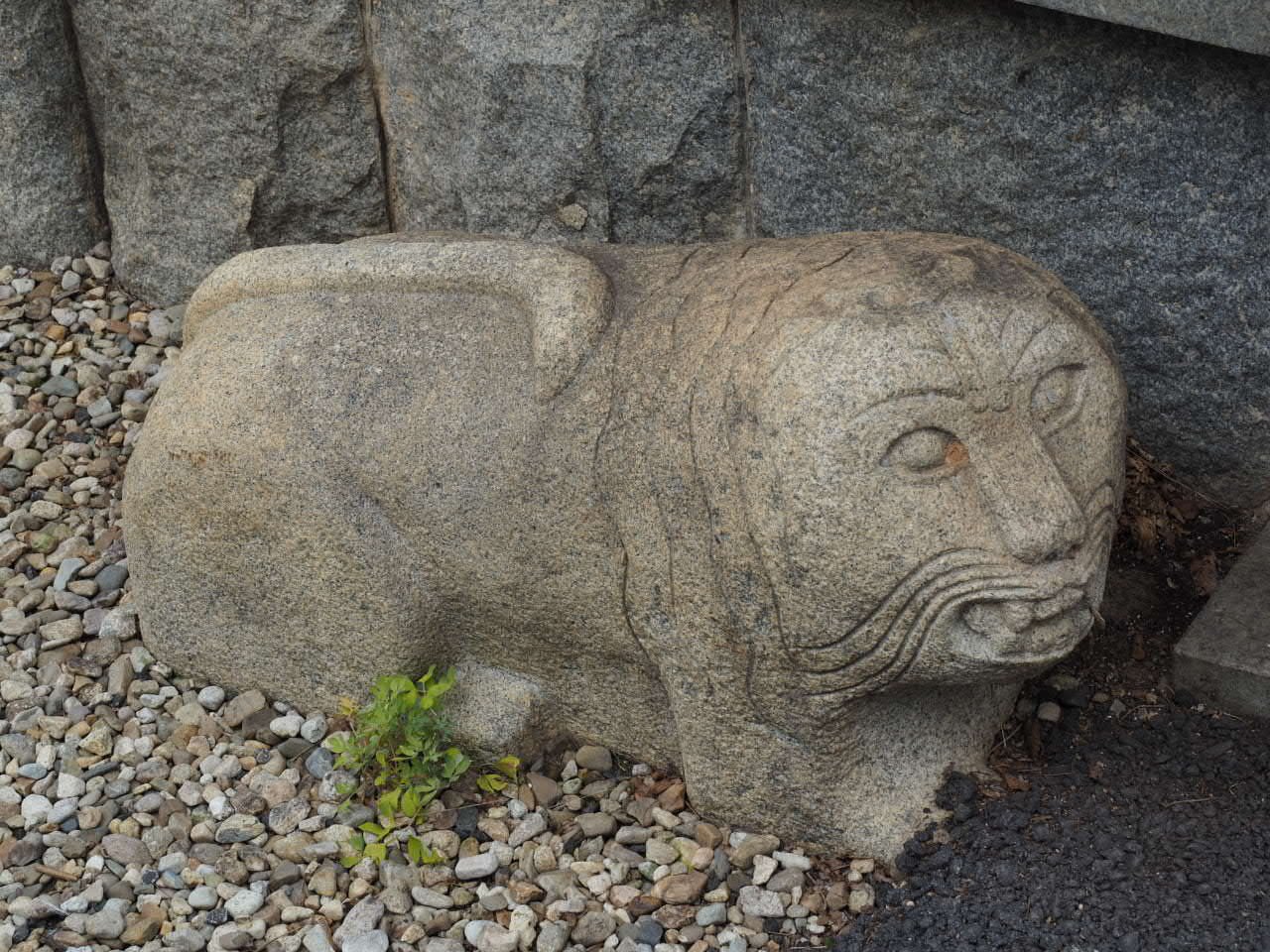 It seemed to be made in recent times. The mason who carved this sculpture was not a man of talent in my view.
---
Posted from my blog with SteemPress : http://koreanculture.dothome.co.kr/seok-bul-sa-temple-in-iksan-city/
---