Is this true? Love is thing that can maybe save our world. But how? We are so diffrent, but love is the same. When you love somebody, you're feeling save around this person, you have eyes just for them, and you don't want to lose them and you are with this person till the end. But what coses that? And why this feelings can also end so fast? Maybe we will never know, but some love story are just...how should I say that...they are amazing and perfect for crying, if you're an emotional person :)
This love story started 13 years ago. We were classmates with my friend and we were living in a same town. I know here from before but first in school we became very good friends.
She was 17 years old when she met this boy. This was love on a first sight. We were out, dancing, drinking, laughing like crazy and of course looking at boys :) And then he came, she just lean to me and said, this boy is cute, I want to meet him. They had been flirting for a while and since my friend was always very confident she went to him and asked him if he wanted to dance with her. They were dancing and laughing all night, and she had eyes only for him that night.
I didn't want to disturb her, but we were still very young and had to go home, otherwise our parents would be angry. They said goodbye to each other with the kiss on the cheeks and they exchanged numbers.
In that moment, I knew she was hooked.
She didn't said a word in car, regardless she always speak so much. Next day my phone ring. Her voice was full of energy and she was so excited, she wanted to talk with me, so we went for a coffee. She started to talk, immediately. 😂 "Tina, I don't know what to do, but this man, Tina, this man is just perfect for me." I ask her if she alredy called him, but she didn't want to, he need to call her first, because then she'll be sure he likes her too. I was a little surprised, because I had never seen her so nervous about one boy. She kept staring at the phone and hoping for a call, but nothing. Next day she received message with an invitation to a date. She was so happy, I can't describe how, expect thay she was dancing on a bus. :)
So, they started dating, and they looked so cute together.
But after a year they started fighting, because they wanted diffrent things, and I understand, because they were tennagers and still immature, especially a boy, and he was so jealous. She was always ready for a party, but after a while she wasn't allowed to go outside. At the age 17, when you're living for a good party. She was always crying in school, but she loved him and wasn't accepted any advice we gave her.
And then one evening her mom called me, she didn't know what to do, her daughter cut her vains. I came running. She was sitting in a bathroom with the blood everywhere around her. She cut her vains with a bread knife. Her mom already called an ambulance because we couldn't stop the bleeding. Luckily everything was fine with her, and they send her home, they also gave her tranquilizer, so she was very calm.
Then she started talking.
They went for a walk and after mentioned to him that she was talking on the phone with a friend she hadn't seen in a long time and they are planing to meet for a coffee. At that moment, the boy snaped. He started screaming, and he offended her with terrible words, and he became aggressive. She showed me bruises on her hands because he held her so hard and yelled at her. She did not know what to do, so she ran away from him and at home tooked a knife from shock, anger and sadness that she felt at that moment, and she started cuting her wrists because she didn't know how to control these emotions. I didn't even know what to tell her. I was angry with him, but most of all at her, because she didn't call any friend to pour out her emotions, she preferred to take the knife and almost kill herself. I almost lost my friend because of some stupid immature boy!
Of course she wanted to forgive him, but after a long thought, she ended the relationship anyway. She loved him, but she knew that this isn't a healthy relationship.
Of course, it took her quite a while to get back to normal, but she did it. He called her all the time but she didn't picked up a phone, he also apologized, but that wasn't enough for her.
Day's have past, and life was getting better for her, she found a new boyfriend, but you could see that she wasn't so happy.
High school was over. I moved to Ljubljana and she stayed home. After a year, she called me with a big news. She was back together with her ex. I wasn't sure what to say, but she started to explaining why this happened. She was outside with some friends and they met in some bar. He started talking and apologizing and that he's diffrent person now and that he still loves her and so on...Sweet talk...He ask her on a date. My next words - please call me after your date. And she did. They were back together, and she said that he was diffrent person now, in two years he was changed. I still wasn't sure if this is the right decisions, but who I'm I, to decided what is good for her. Every now and then we called each other or met for a coffee, and she was always so happy, because he's really diffrent person. He was nice to her, and he really looked more mature. He became the boyfriend that she always wanted.
One day they came to visit me and he began to apologize to me for everything he had done in the past and thanked me that I was always there for her and I supported her during difficult times. That was a really big step for him.
Years have passed and they started to build life together. They moved in an apartment. Of course, no relationship is perfect and there were ups and downs, but he never physically attacked her again. Of course, he was still jealous, but he learned to control his emotions. Your girlfriend is very nice and you have to understand that men will always look at her. Be happy, see what you got. Every man wants her, but she is yours and only yours. He began to respect her and appreciate what he had. They were in love.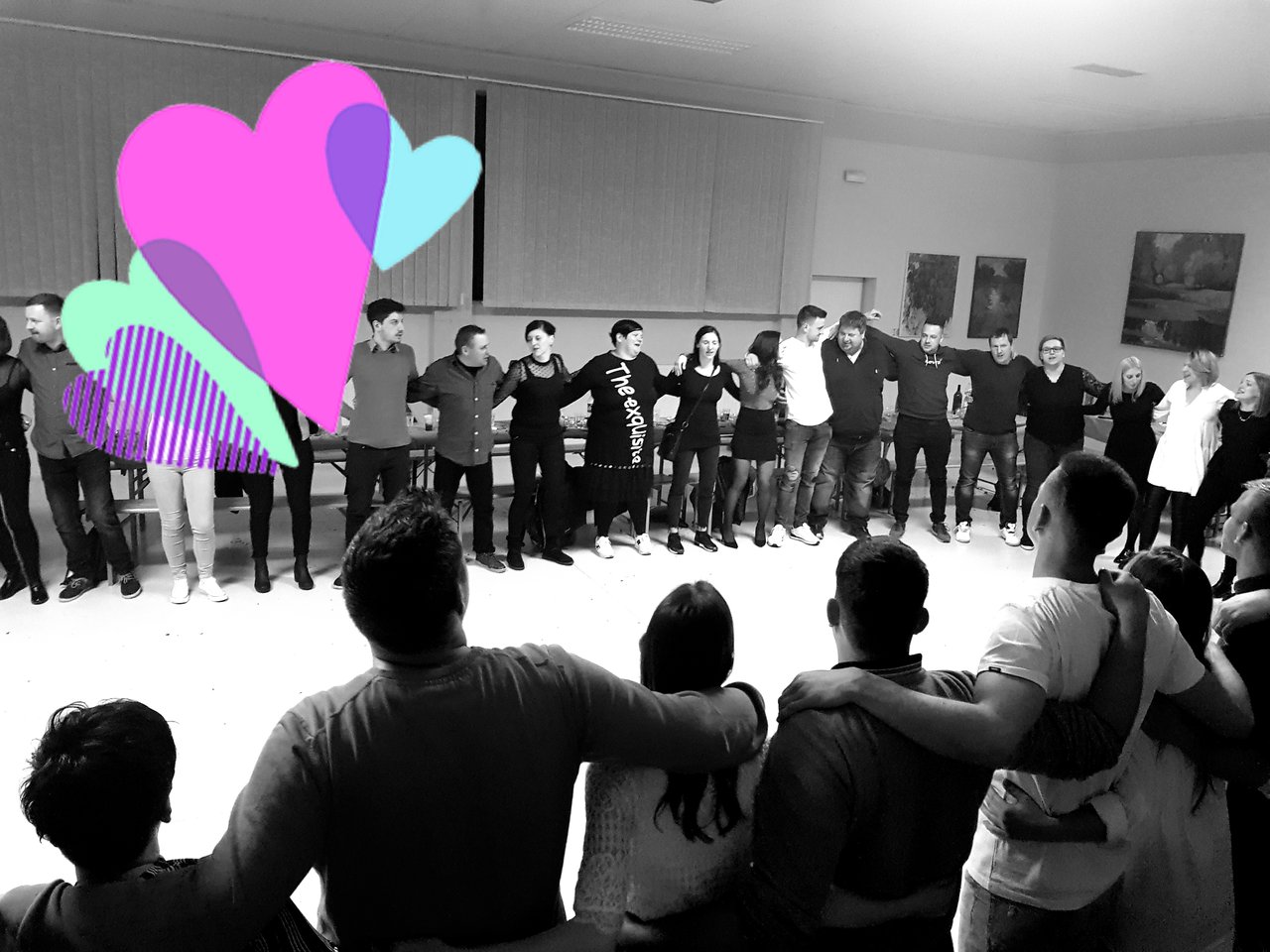 We prepared a surprise party for her 24th birthday. I was only bothered by the fact that she didn't drink alcohol. I know he has forbidden her to drink in the past, but why shouldn't she drink for her birthday. Of course I asked her what is wrong. These were her next words: Honey, I'm pregnant. We will have a baby. She looked so peacful and I was generally happy for them.
After 7 months, they got a small treasure. Daughter, who was so incredibly beautiful.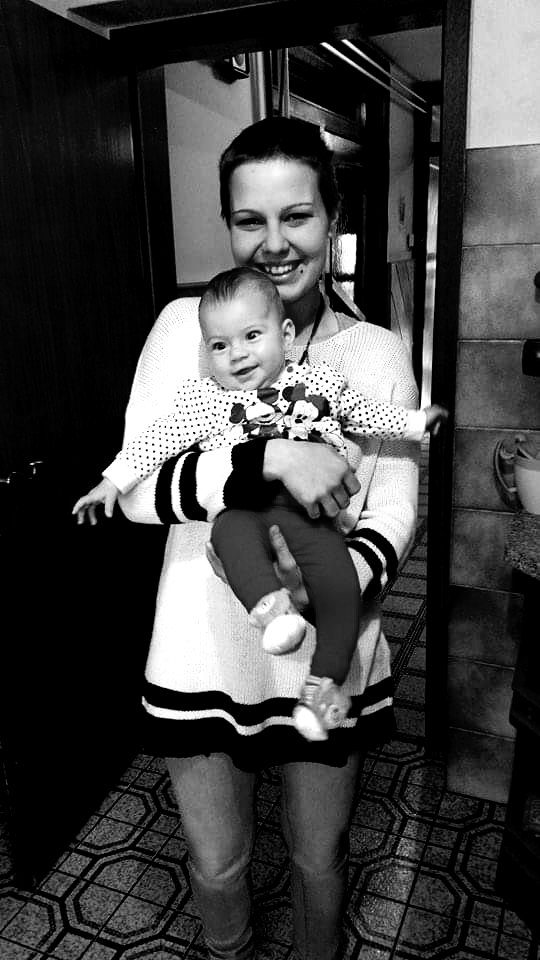 Two years later, another daughter came. They also started building a house.
Their relationship has really become strong and they became the family she always wanted. He really tried hard to make her happy and he was simply amazing with the kids.
He was aware of the mistakes he had made in the past and once at a party when he was pretty drunk he told me that he never want to lose her again and that she was everything to him. I almost cried. I said, please take care of them and he said they are his world and they will be forever.
At that moment I know it. He became a man that she always wanted.
Last week they were celebrating their 30th birthday. Together. He turned 30 two days earlier and her birthday was at midnight. I was relly excited to see them, to see my high school friends because we really haven't seen each other in quite some time.
It was a lot of laughs when we evoked memories from high school. How crazy we were. It has changed a lot, but the two of them were in love more than ever.
At midnight we turned off the lights and started singing happy birthdays song. It was really dark and when everyone lit their candle we all started to cry. Why, you ask? He was kneeling on one leg, with a ring in his hand. He asked her to marry him. After 13 years and two kids. 😎 I was really moved. I've been following their relationship since the beginning, and so much has changed. We became adults. We began to understand what love means and what family means.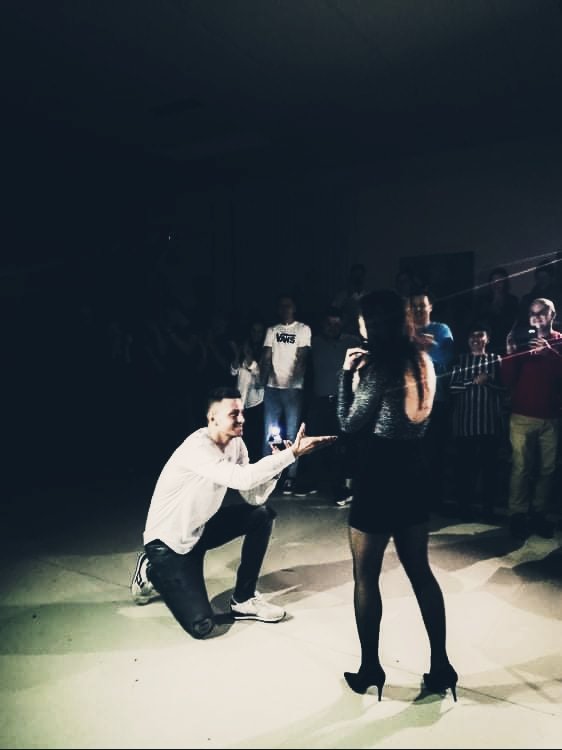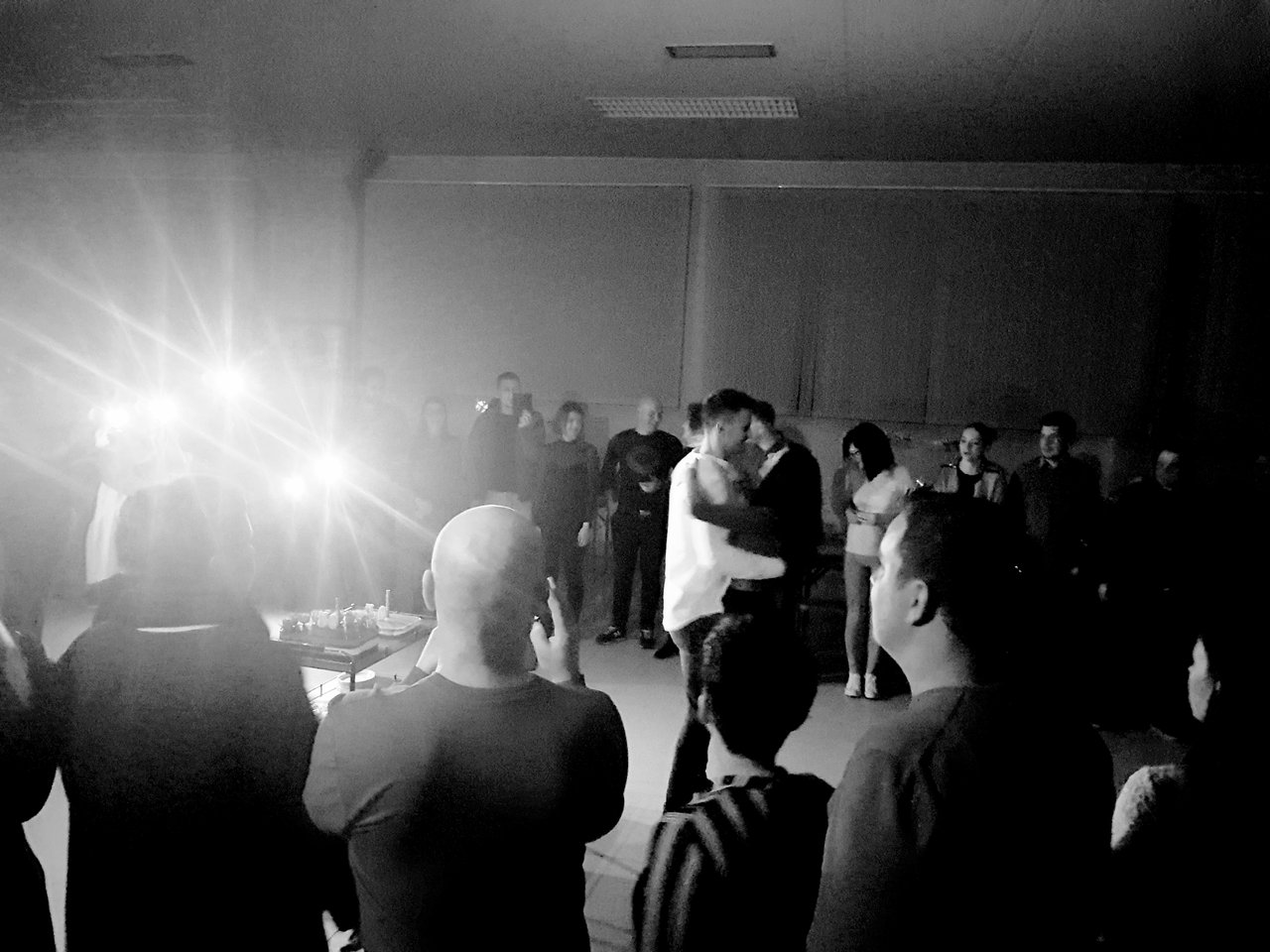 This love story has barely begun, and there is a long way before them, but they will walk this path together.
So, congratulations. I love you both and wish you all the best and a lot of love, and possibly another baby. 😍
There is no difficulty that enough love will not conquer: no disease that love will not heal: no door that enough love will not open...It makes no difference how deep set the trouble: how hopeless the outlook: how muddled the tangle: how great the mistake. A sufficient realization of love will dissolve it all. If only you could love enough you would be the happiest and most powerful being in the world. - Emmet Fox
Thanks guys for reading and till next time ❤
With love, @tinabrezpike ❤