Nextcolony Daily New Discovered planets Account @Abrockman 9/7/19
We want to present the content of the newly discovered Planet Wilson.Try some new Planet search spheres. New Planet Discovery Day has been trying to track and integrated.
It is the first planet found @Abrockman account owner .Planet category Common Coal. Planet found at 03:35pm, there .Planet date 9/7/2019. @Abrockman owned several planets. The planets below.
@Abrockman own planets(18)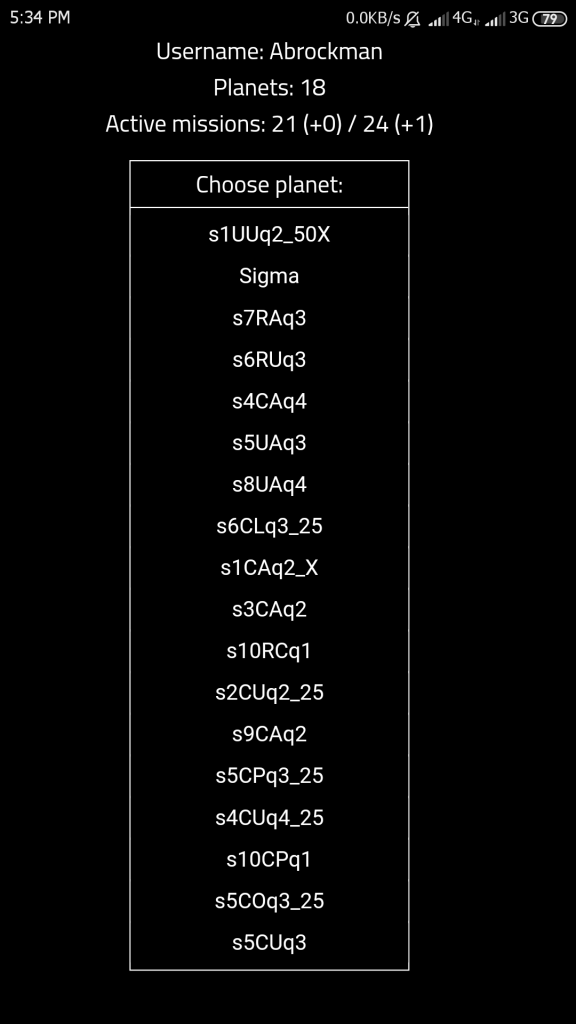 They belong to the planet@Abrockman Congratulations. Happy.
ခုတင္ျပေပးခ်င္ေသာ အေျကာင္းအရာေလးက အသစ္ေတြ႔ရွိေသာ Planet ကုိ ေျပာခ်င္သည္။တစ္ခ်ို့လည္း ျကုိးစားကာ Planet အသစ္ရွာေဖြ႔လွ်က္ရွိျကသည္။ဒီလုိ Planetအသစ္ ေတြ႔ရွိမႈမ်ားကုိ တစ္ေန့တစ္ပုဒ္နဲ႕ တင္ျပနိင္ေအာင္ ျကုိးစားလွ်က္ ရွိသည္။
ပထမ planet ေတြ႔ရွိသူ @Abrockman accountပုိင္ရွင္ျဖစ္ပါသည္။Planetအမ်ိဳးအစားCommon Coal ျဖစ္သည္။Planet ေတြ႔ရွိခ်ိန္က03:35pm ျဖစ္ပါသည္။Planet ေတြရွိရက္စြဲက 9/7/2019ျဖစ္ပါသည္။@Abrockman ပုိင္ဆုိင္ေသာ ျဂုိလ္မ်ားစြာ ရွိသည္။၎ျဂုိလ္မ်ားကုိ ေအာက္တြင္ ေဖာ္ျပပါမည္။
@Abrockman ပုိင္ဆုိင္ေသာ ျဂုိလ္မ်ား(18)
ခုလုိျဂုိလ္မ်ား ပုိင္ဆုိင္ေသာ @Abrockman ဂုဏ္ယူပါသည္။ေပ်ာ္ရႊင္ပါေစ။
Top 10 accounts
2. @dachcolony
5. @papabab
8. @steelman
9. @mmunited
10. @steem.drone
Thanks for reading and God bless you all. Please do well to upvote, comment and resteem.
God bless the people behind this accounts,
@steempress-io
@steempress
@team
@mustard
@sniffnscurry
@esteemapp
@wafrica
@futuremind
@chuuuckie
@face2face
@horpey
@khanza.aulia
@priyanarc
@elgeko
@ue
@oldtimer
@supergiant
@rokarmy
@shellyduncan
@glory7
@onetin84
@bigram13
@broncnutz
@cryptospa
@steemyoda
@lukestokes
@ttg
And others excessively numerous to mention. I love you all. You guys have indeed made my stay here fun.
---
Posted from my blog with SteemPress : http://steemhosting.com/tunnaingwin/?p=19
---