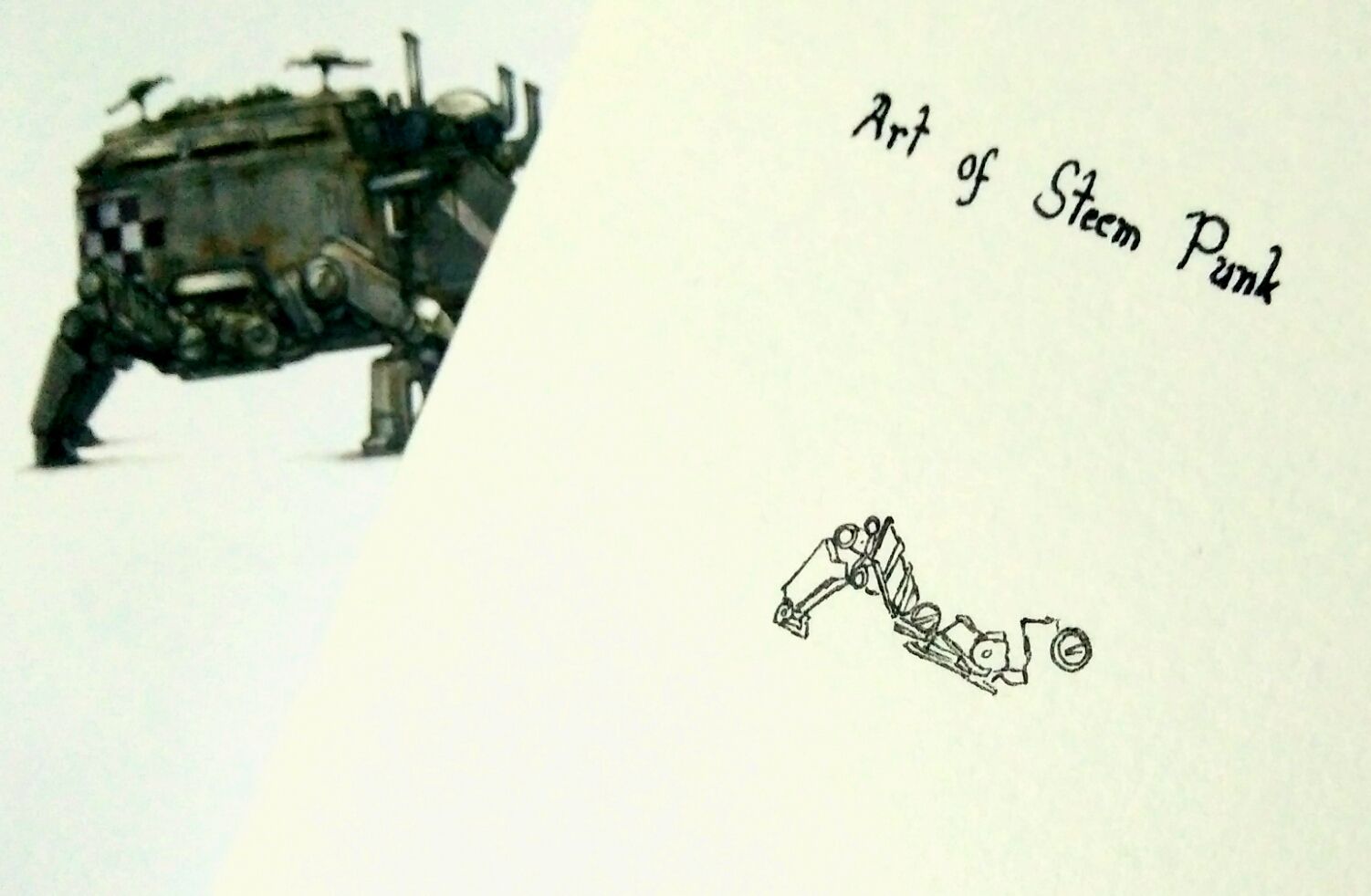 This is a Pinklton Walker, it also came from The Manual of Aeronatics.
The Pinkerton Detective Agency has several small walkers that can be hired for private security. Thou gh only lightly armed and armored, they are doing the closest thing to a military walker that an individual civilian can obtain. They are expensive, however renting for as much as seventy US dollars a day, crew included.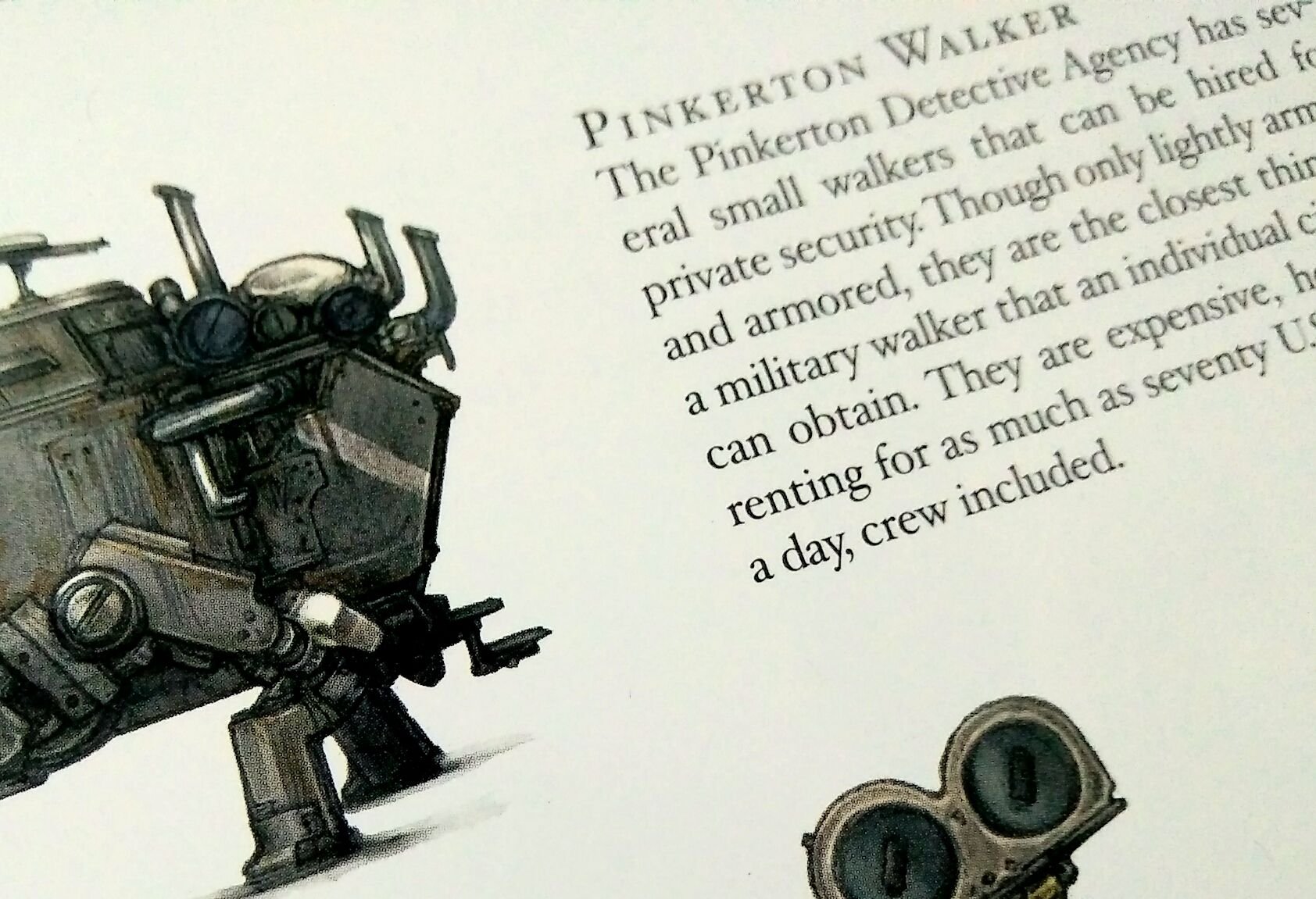 Here's my drawing of it.I've been ecouraging people to use Steemit. I'm sure they have their ways, they just need to put your effort in them.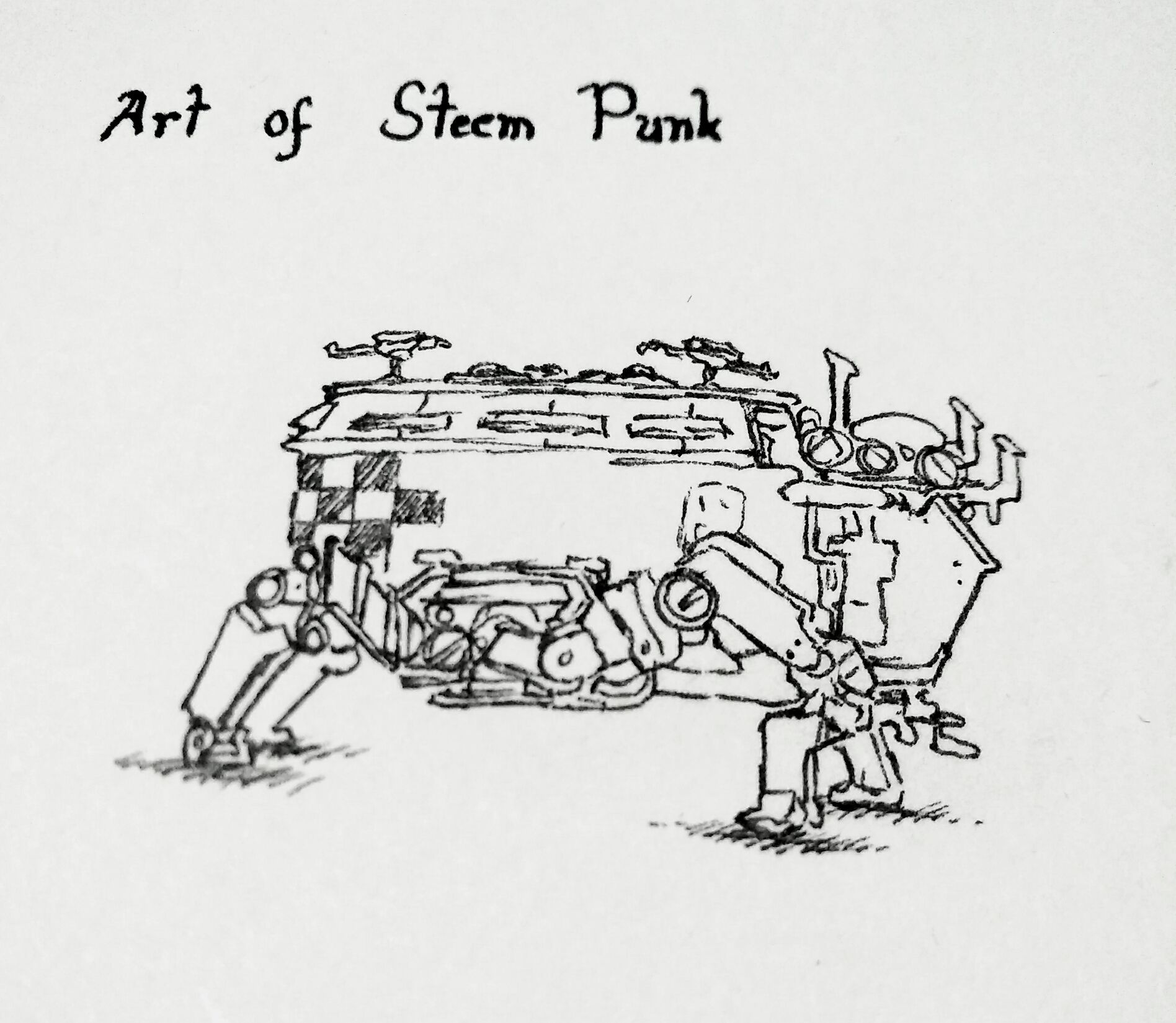 All images original, edited or photographed by @artofsteempunk.