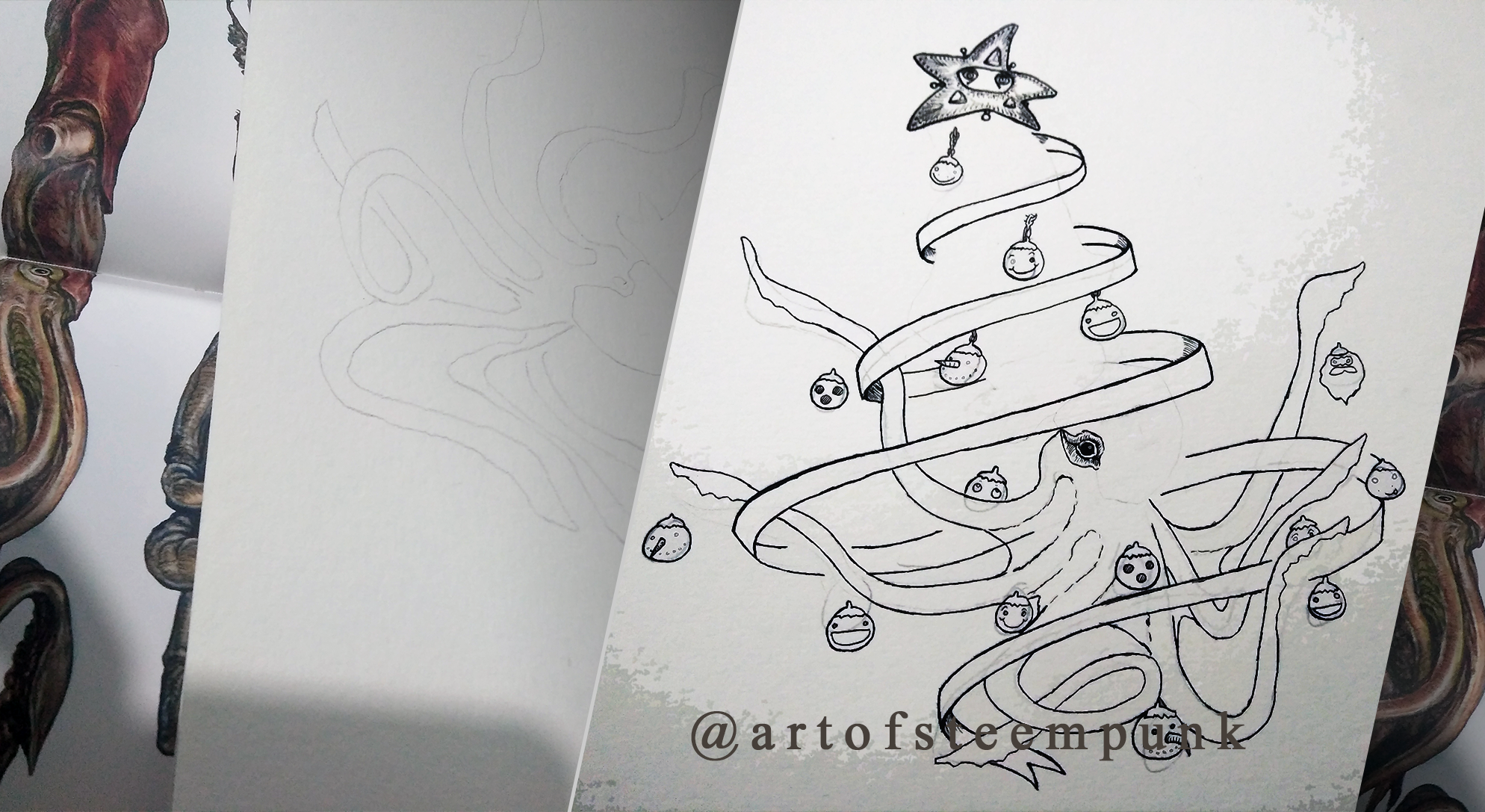 This is our Kraken, from the book The Manual of Aeronautics. This time, we will not copy the drawing exactly as it is, but we will just use it as a reference or basis for making a completely new one. I've thought, hey it's Christmas, how bout a Christmas squid?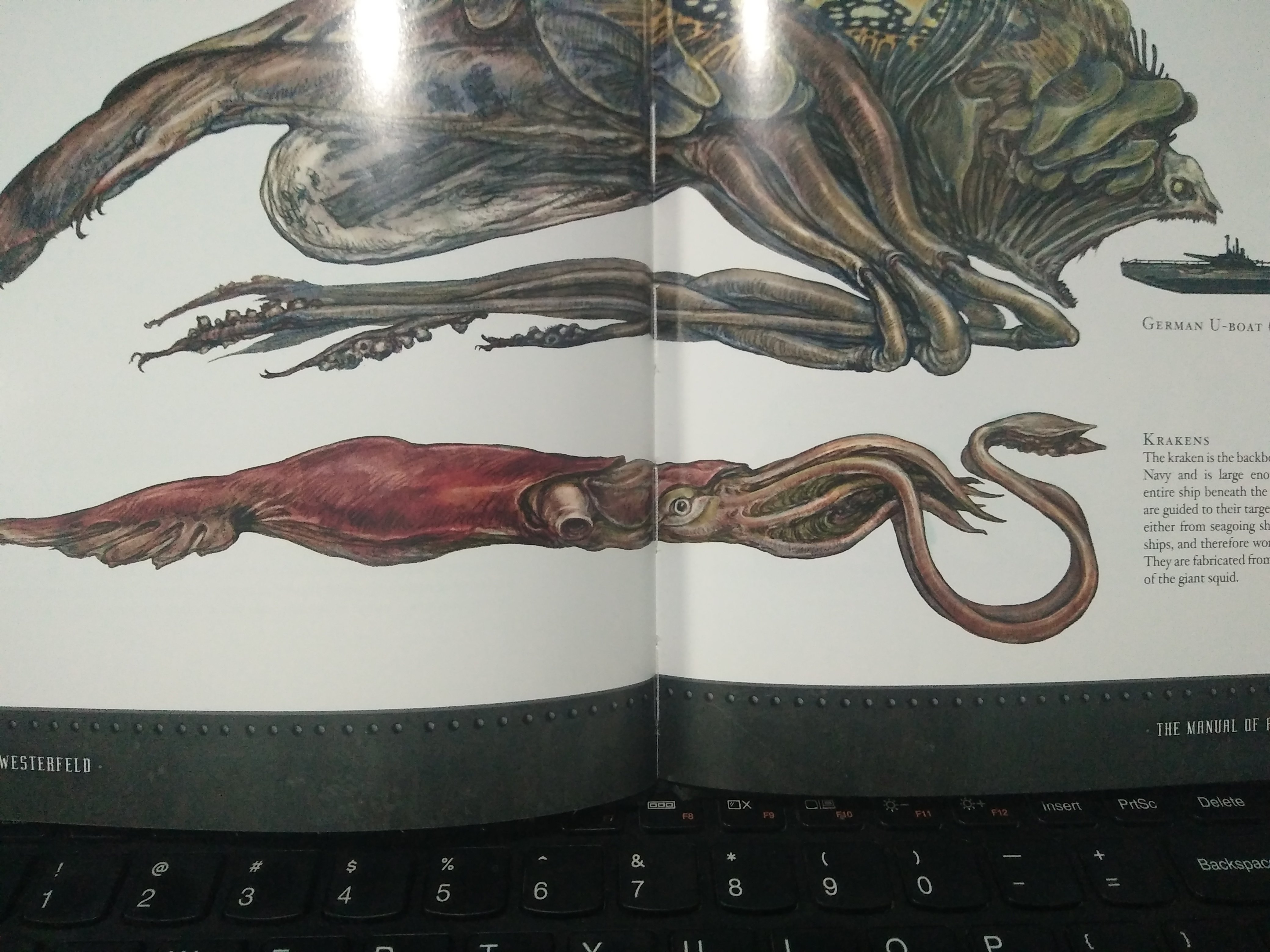 Let us Start!
The only materials I uses for this drawing are the following:
Sketch Pad
Ink Pen
Pencil
Eraser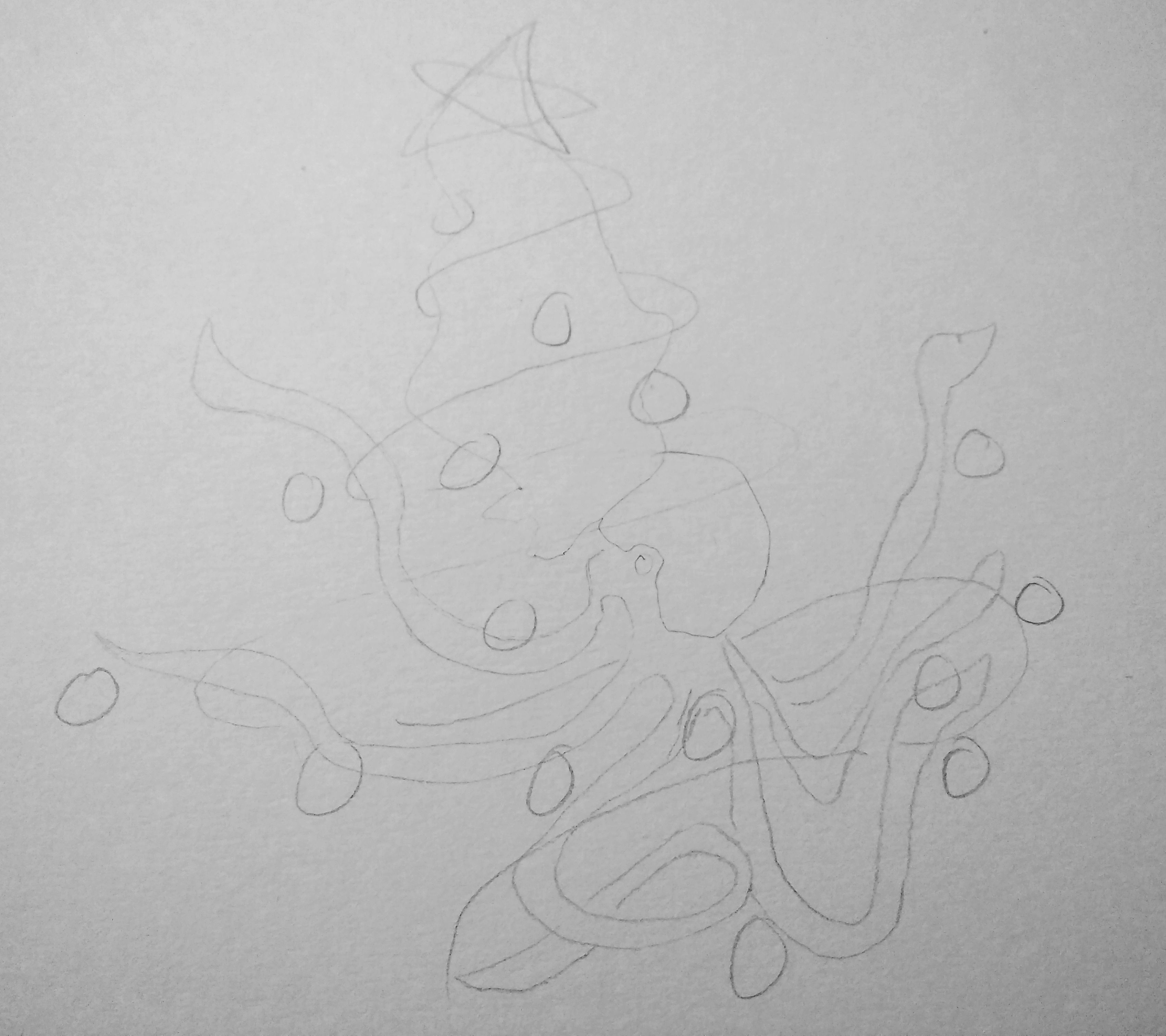 We started off by sketching all the rough outlines we will use for the Kraken. The body, tentacles, the Star at the top, Christmas balls, and a ribbon around it.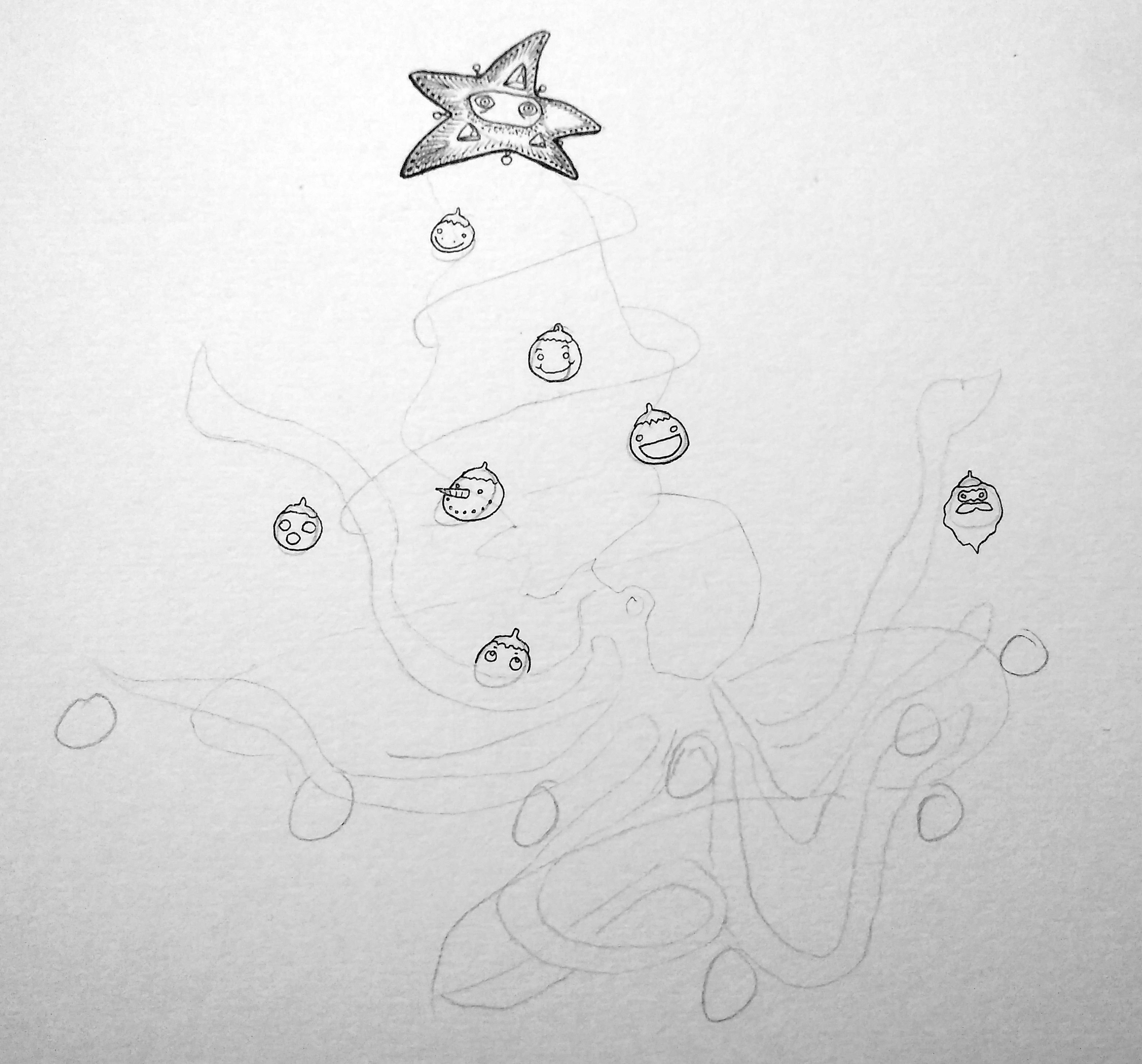 I began adding details to the 'Christmas' balls here, and I've also fully drawn the Star.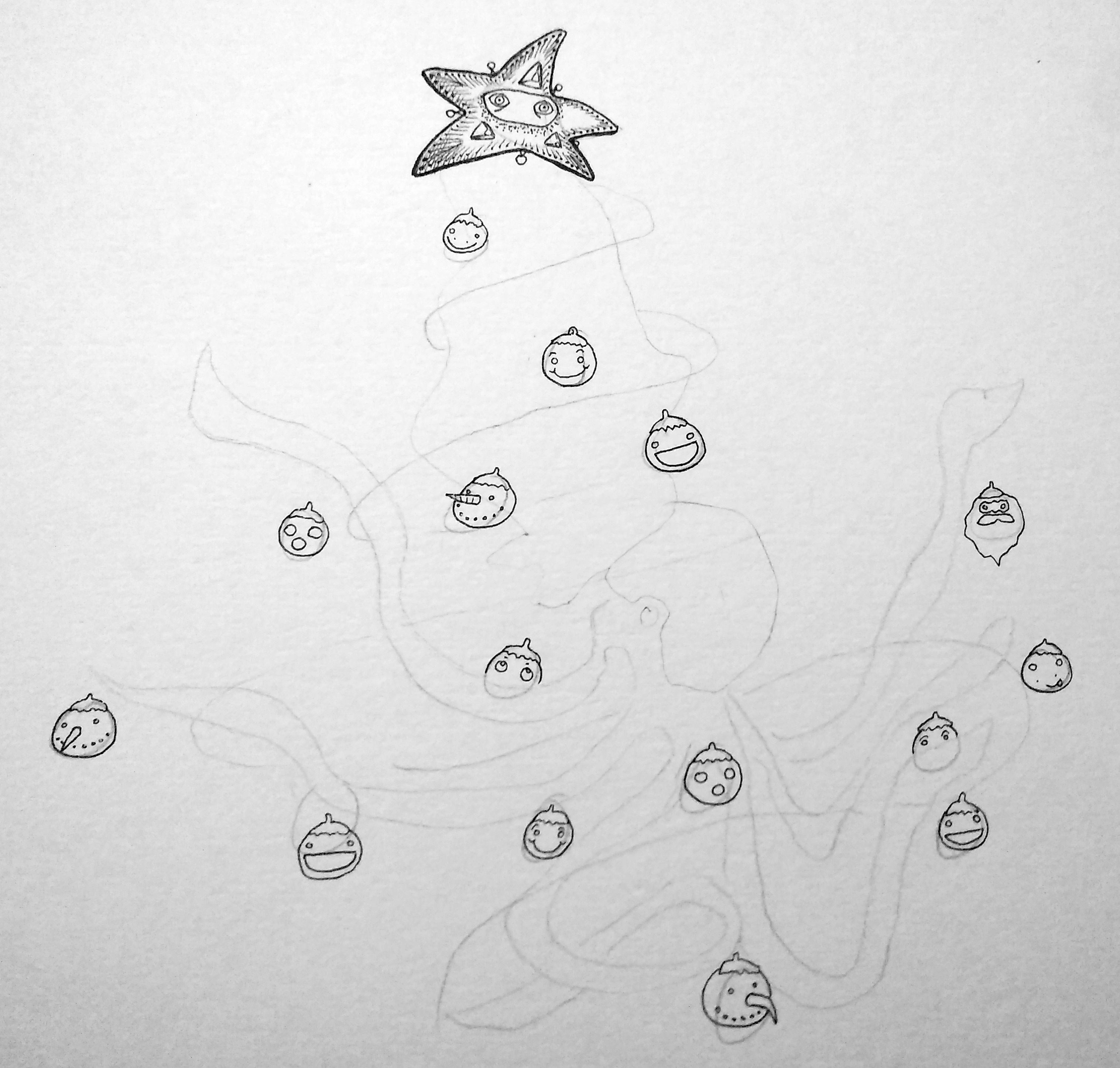 More Christmas balls with different designs: random face, scary face, snowman, santa.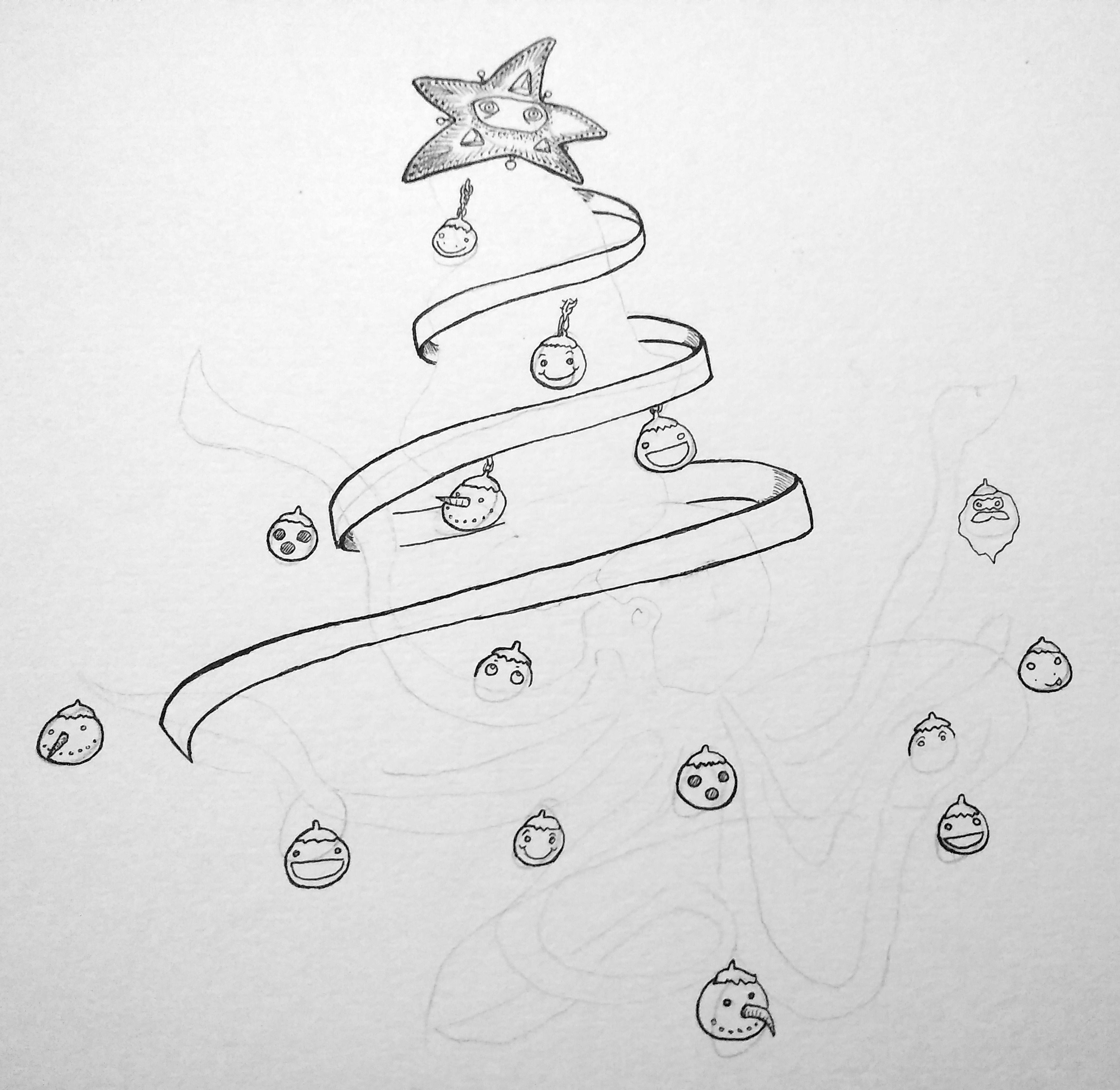 I've inked the ribbon here. And made some of the balls clearer.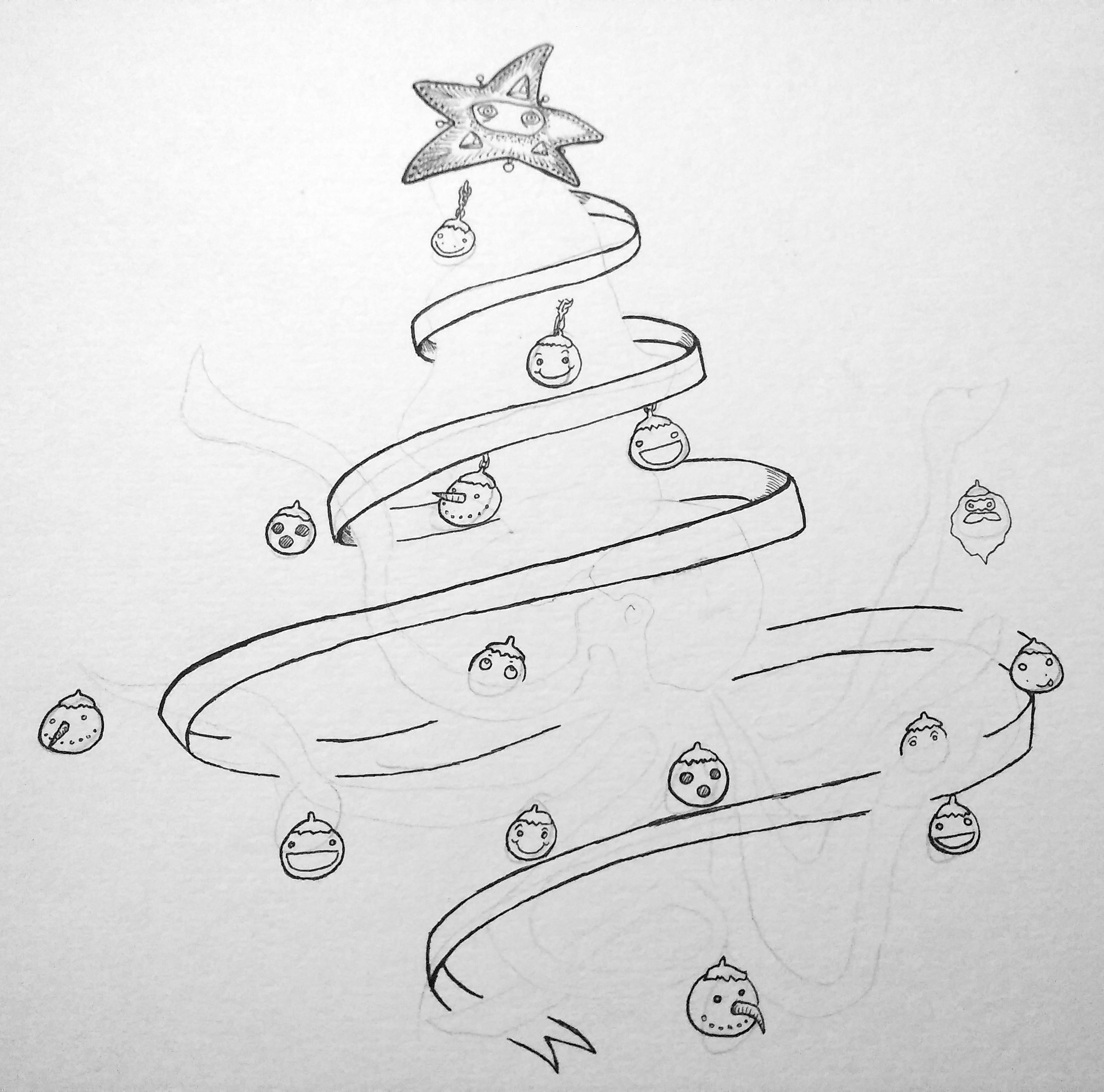 On this part, I have completely drawn the ribbon that goes around the squid.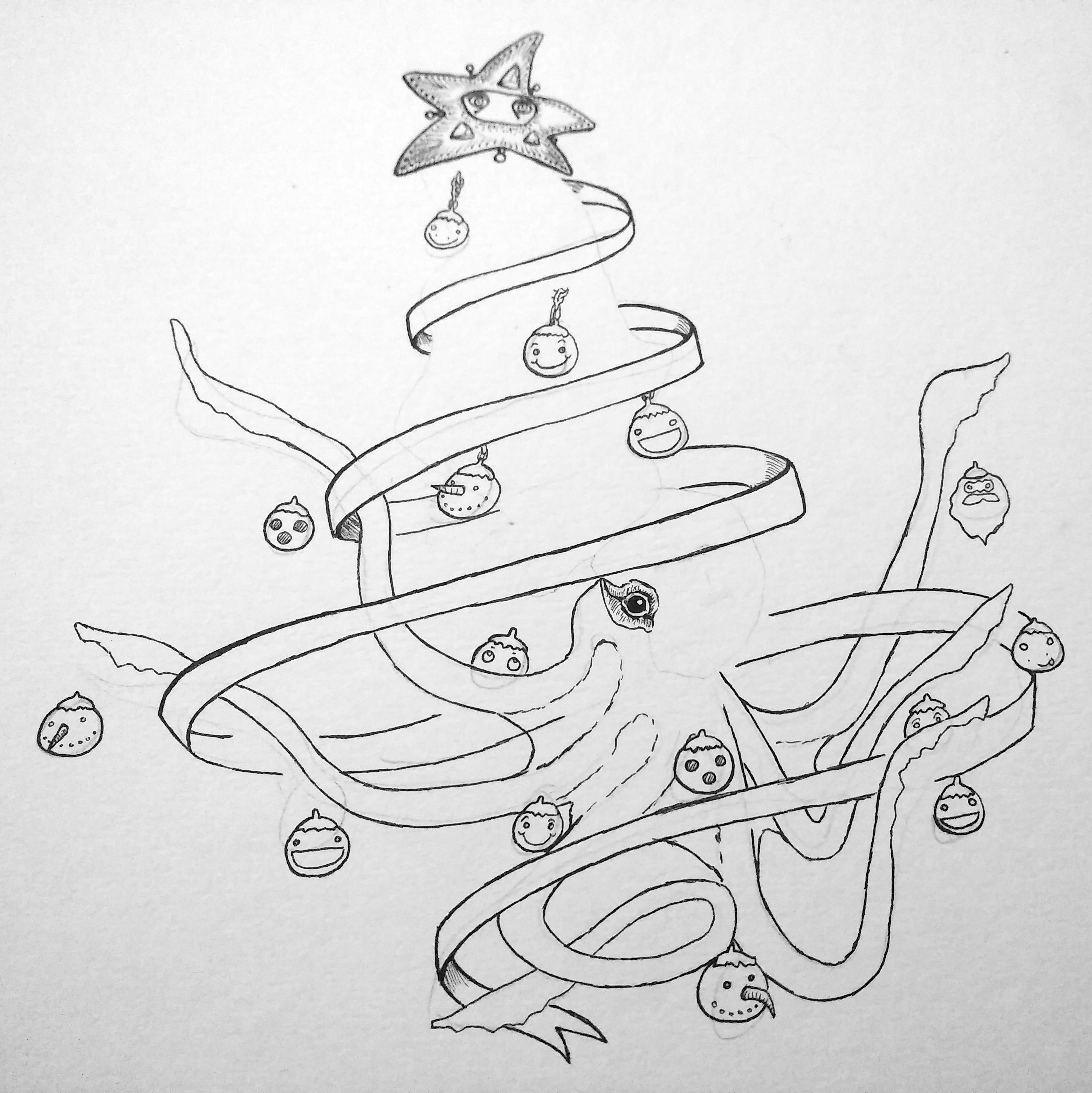 Squid tentacles are being drawn here. As well as its eye.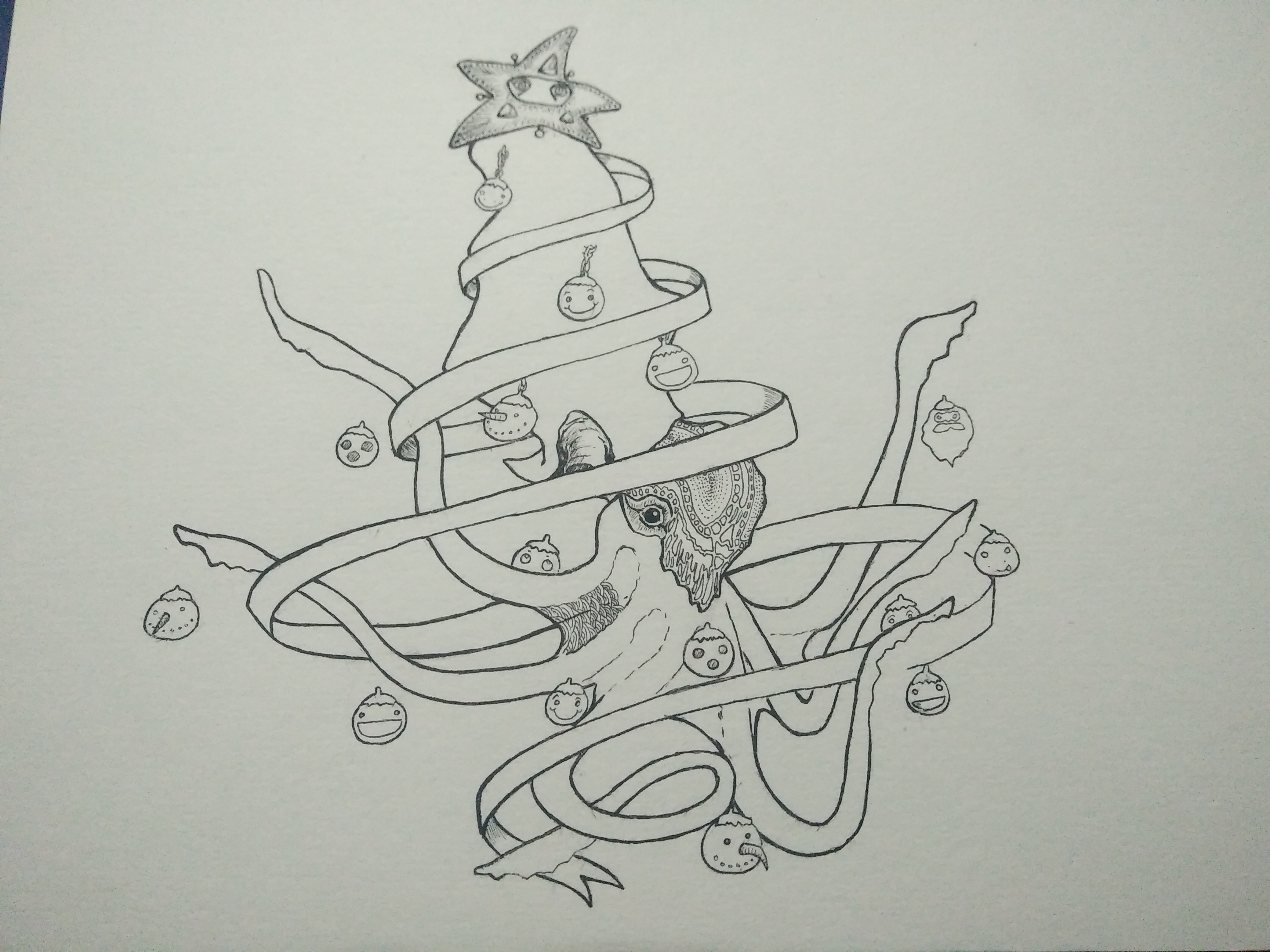 And on this part, I was able to finish all the outlines that makes up the squid. Here are close-up photos: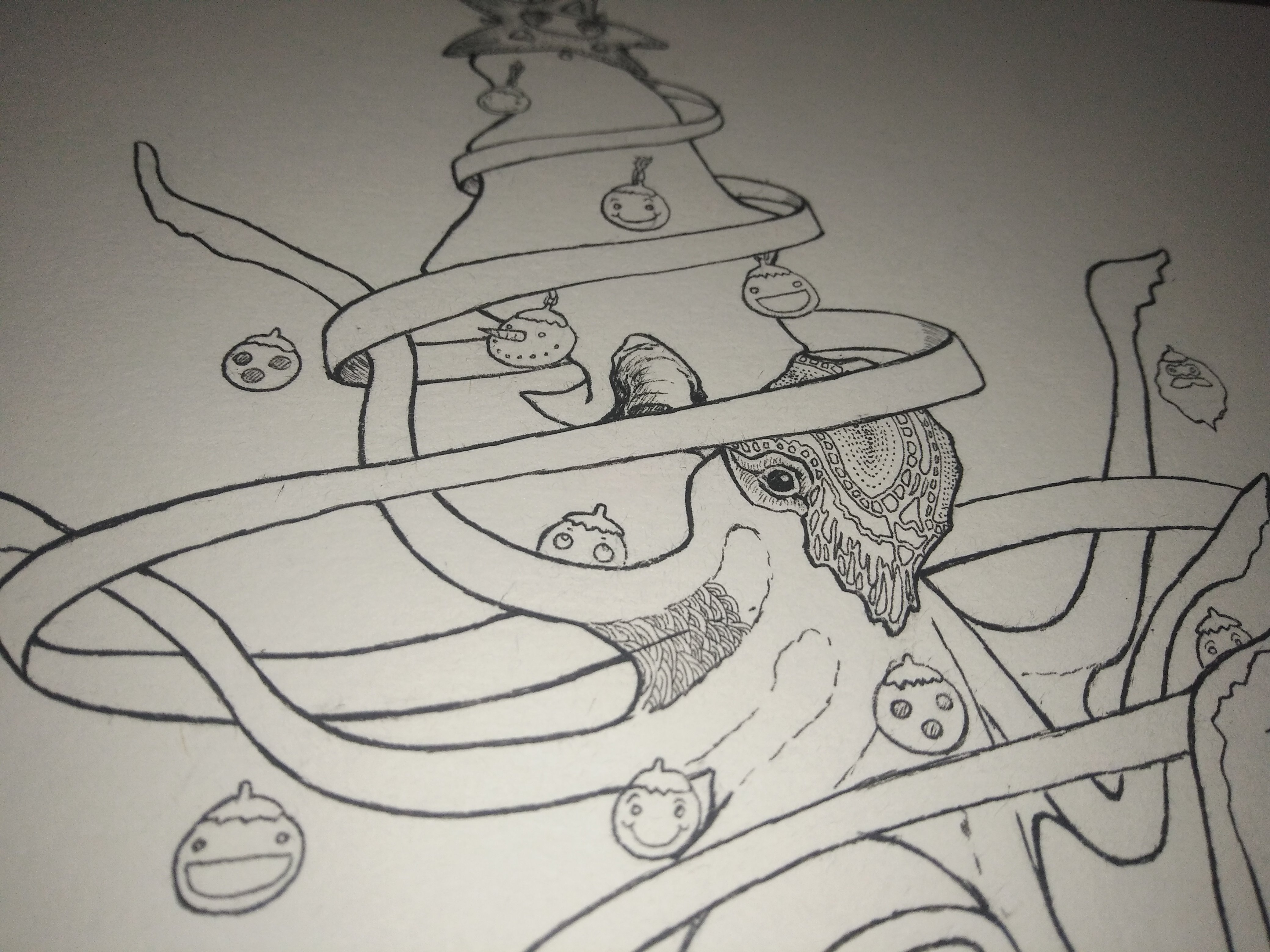 I've already added details onto its face and some other parts.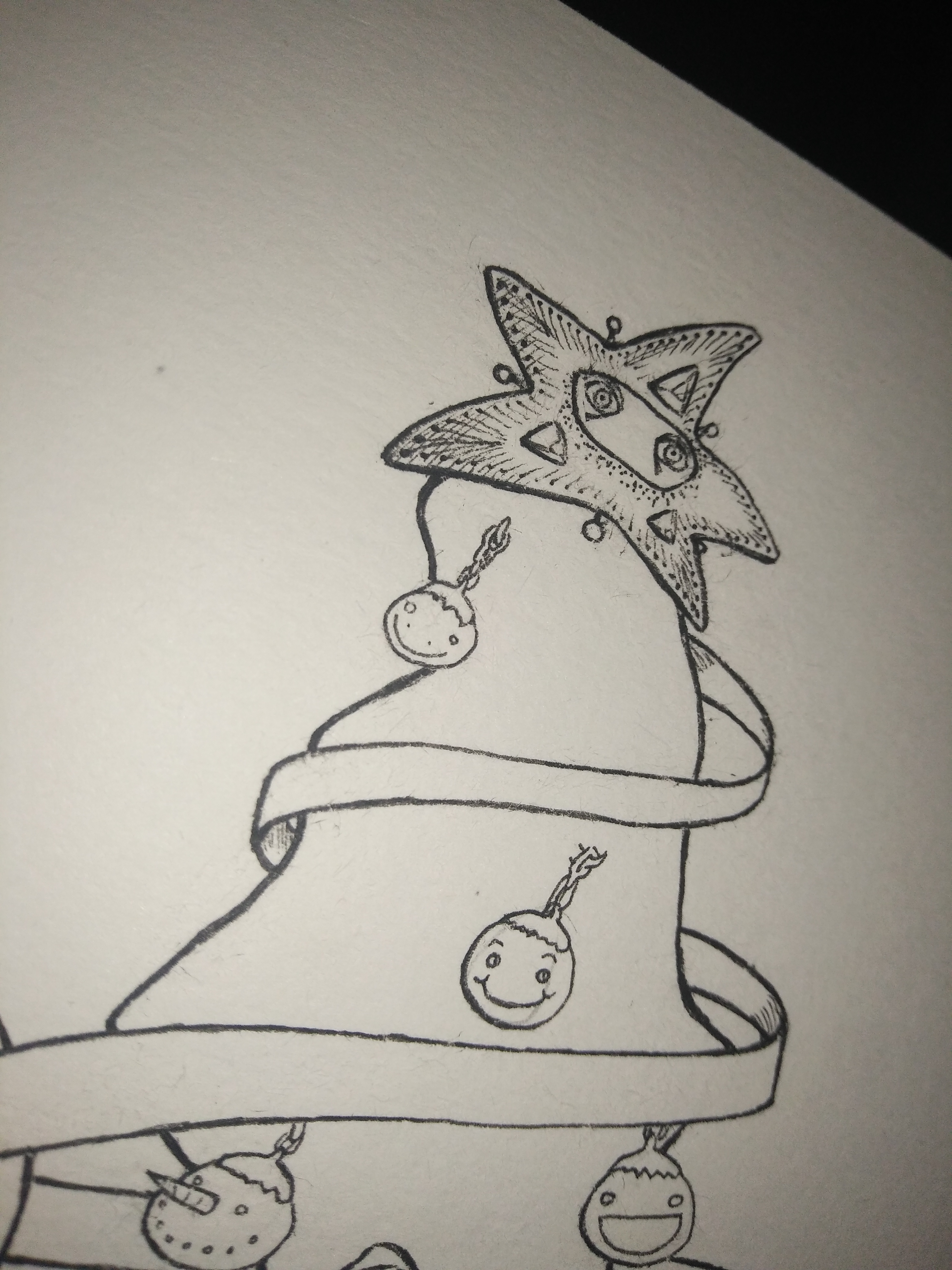 More details added in this part, I like using circles to shade some parts: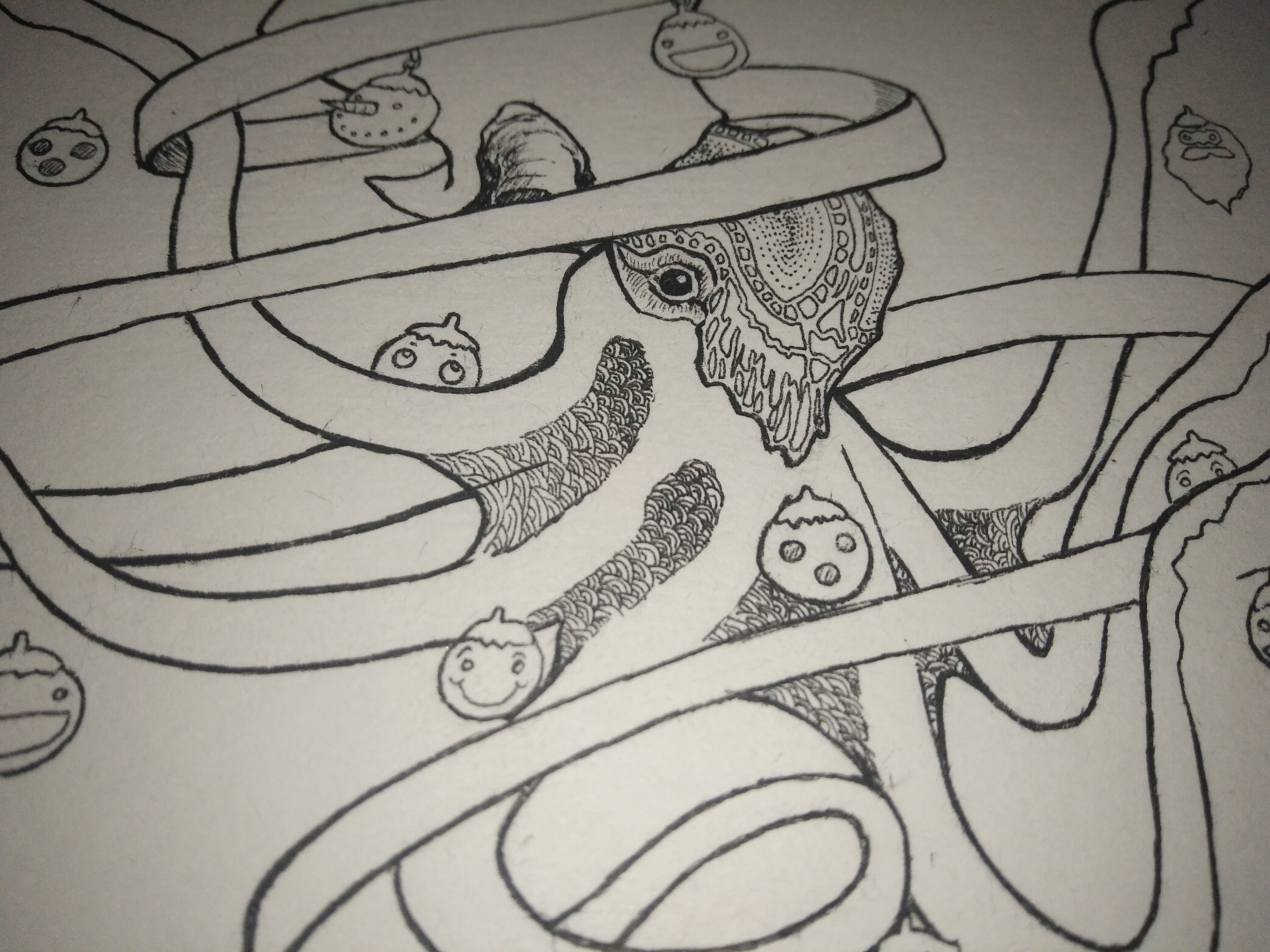 Here's what the drawing looks up top: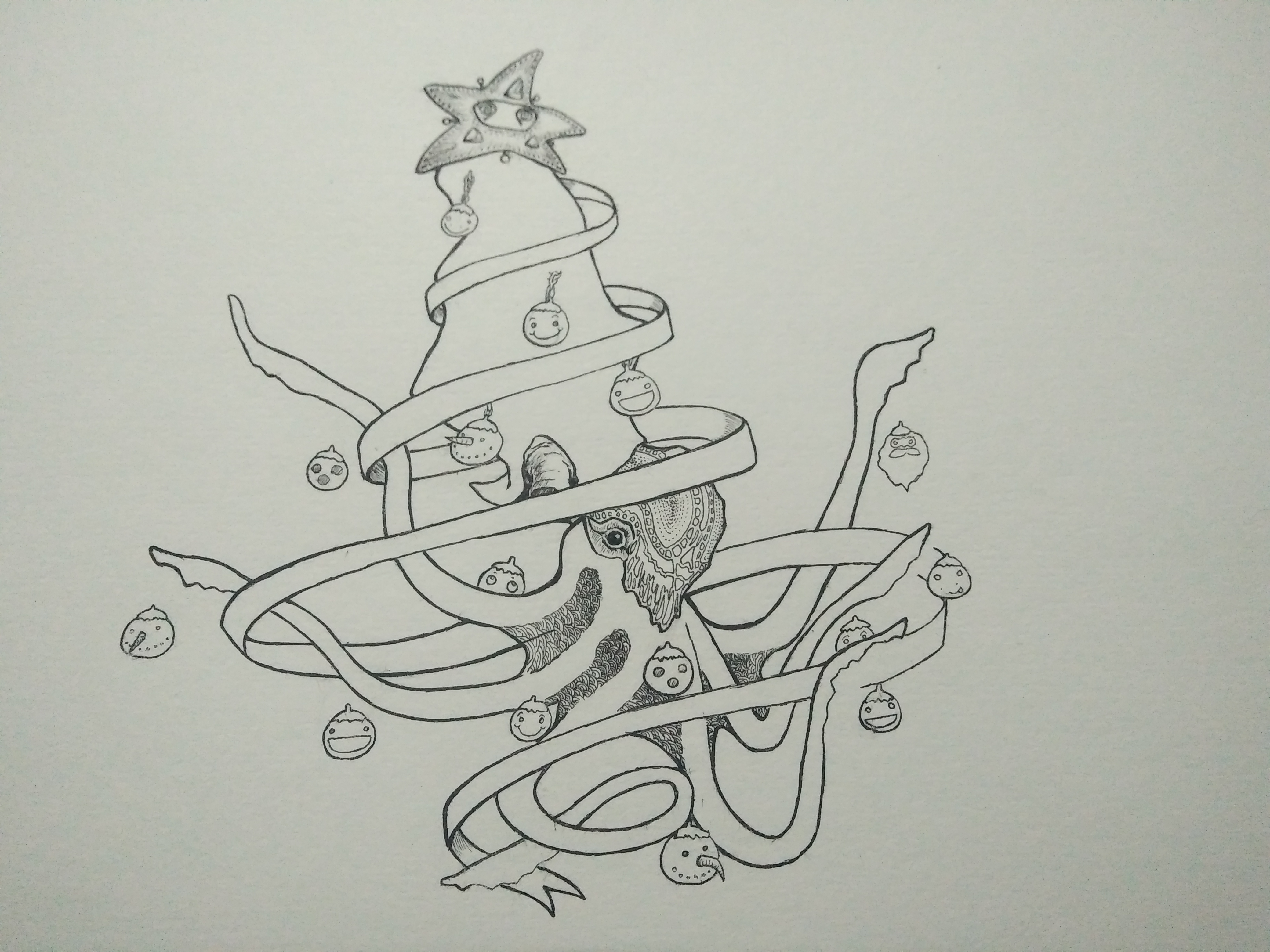 ---
On the following are finishing touches:
I lost Photoshop from my laptop so I wasn't able to make touch-ups on the following photos, I apologize, they're all raw shots of my drawing.
I've used stippling and cross-hatches to add some shadings on our Kraken. I have also decided to add waves all through-out its body. Initially, I meant it to look like the Steem logo but it's easier and looks better this way: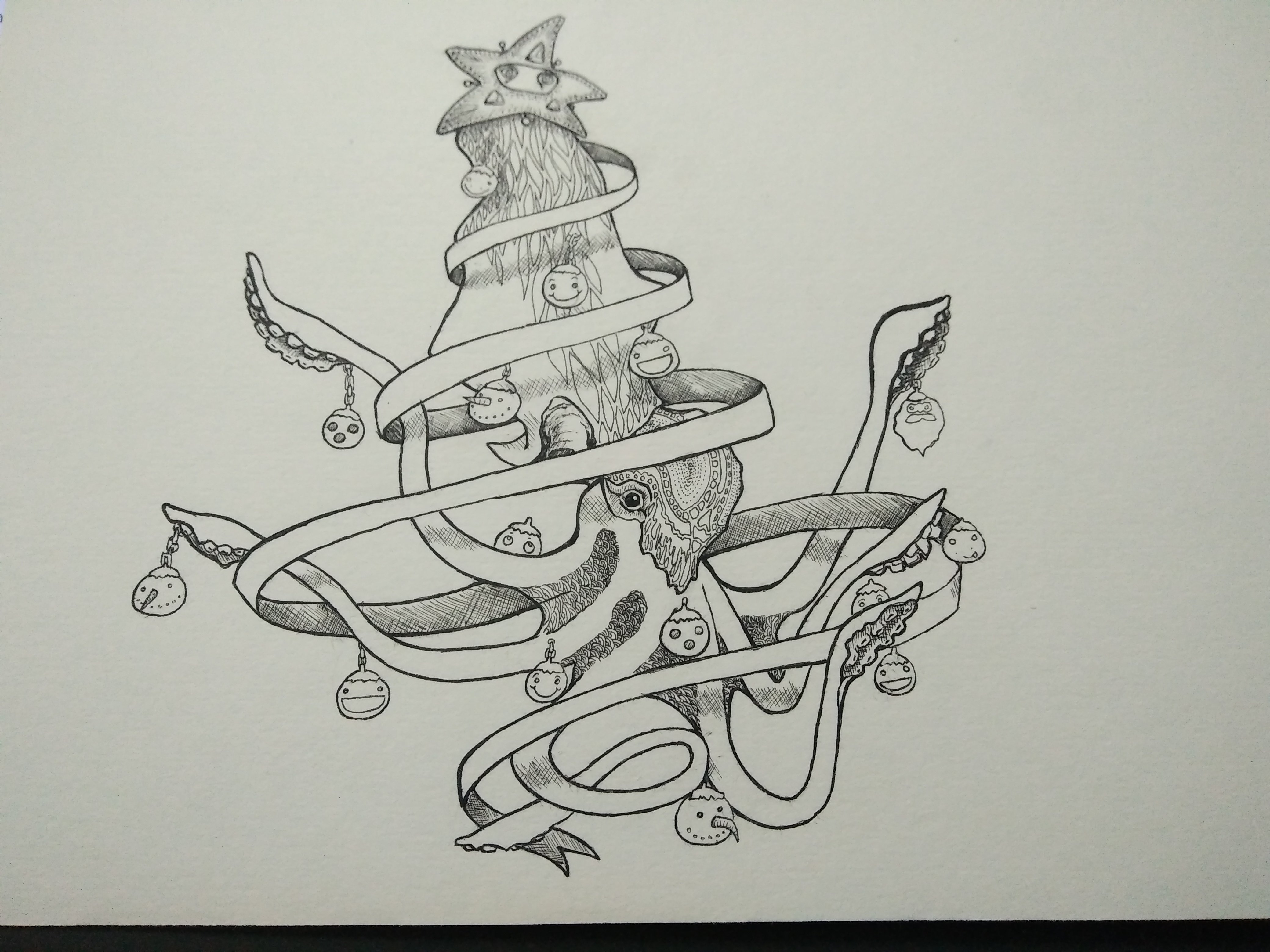 I have completed the texture of his body here and added some shadows here and there.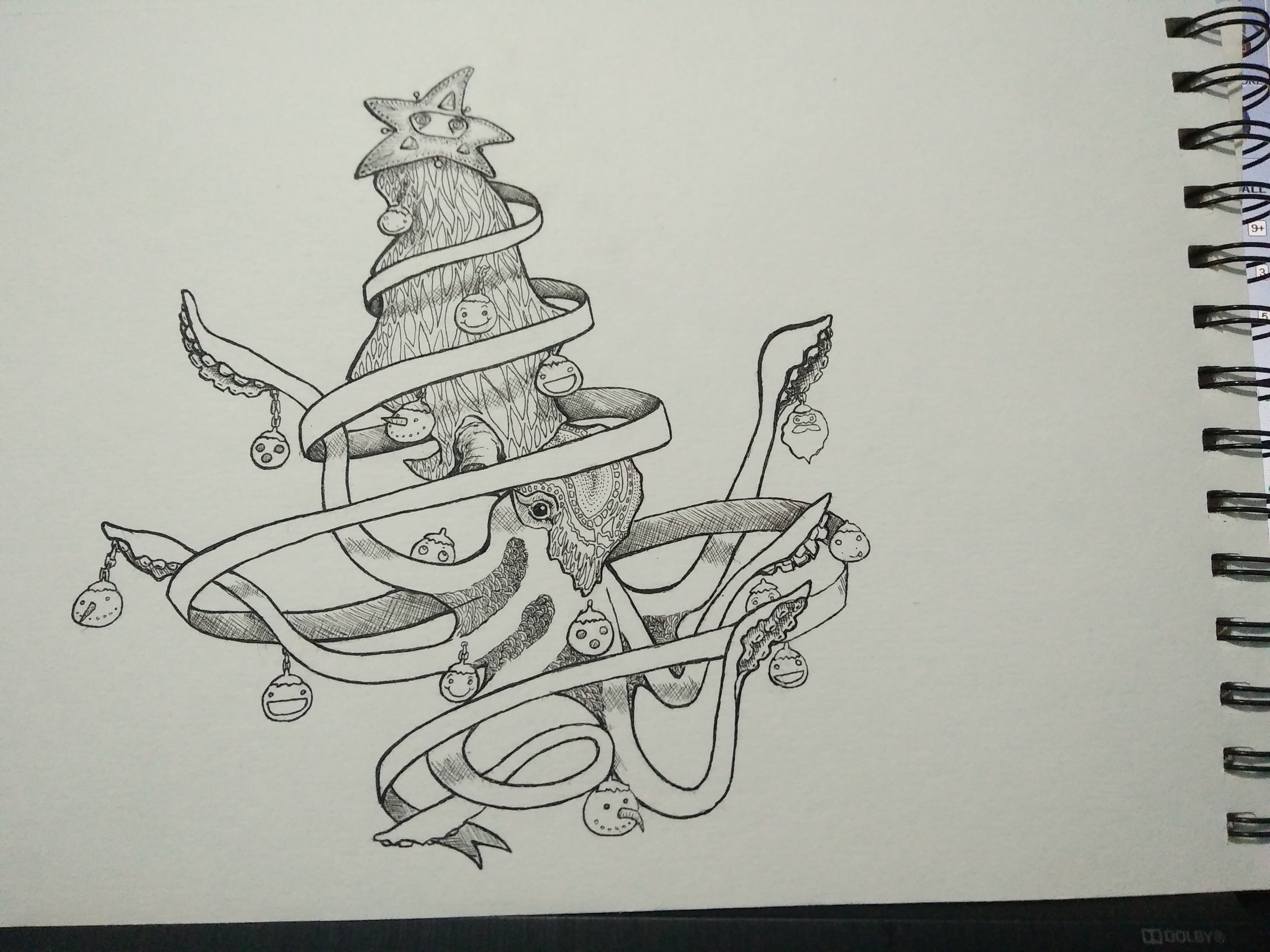 This is the final image, the Christmas Tree Kraken has been born!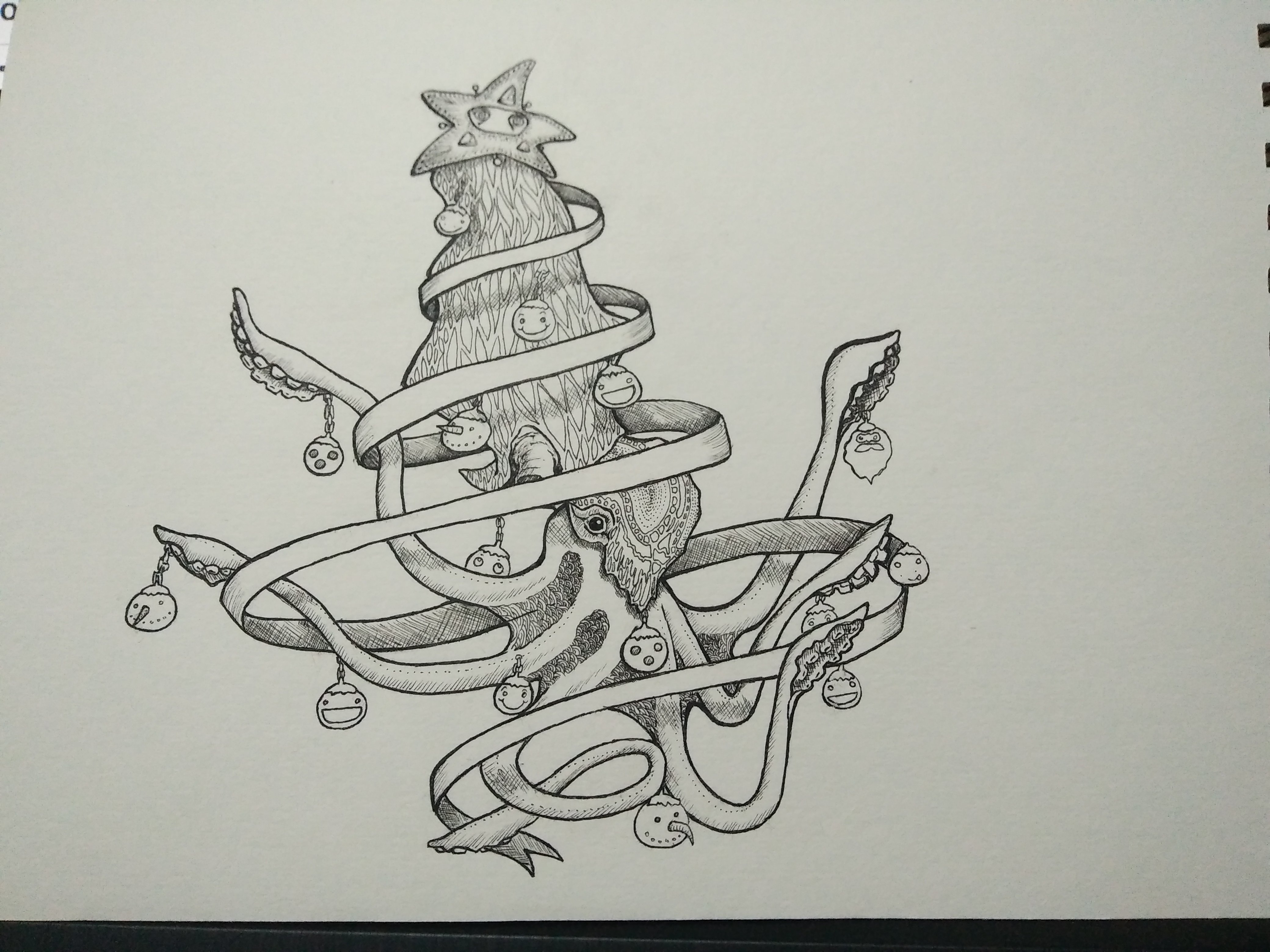 Christmas Tree Kraken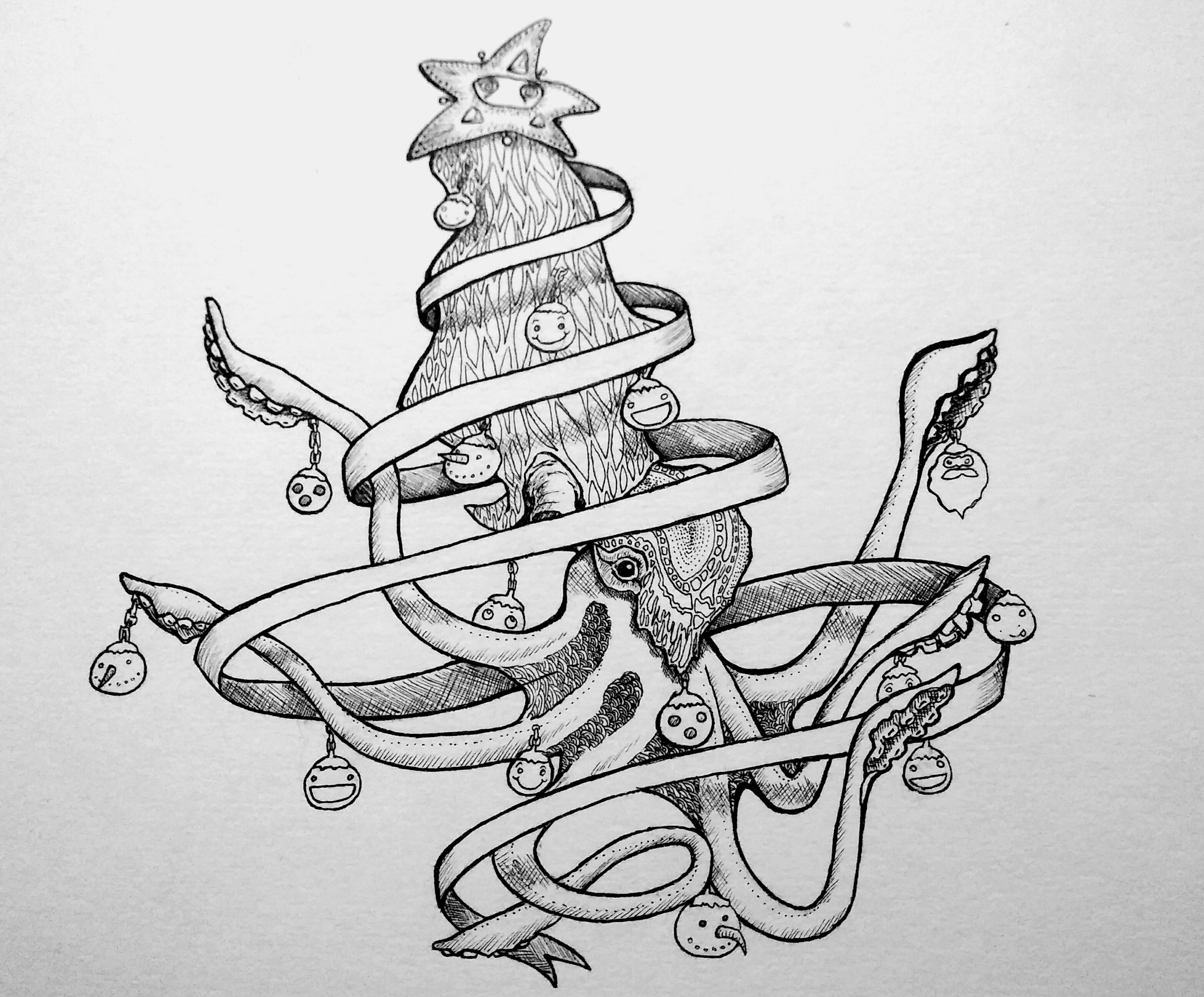 I hope you enjoyed my art! Steem on!

All images original, edited or photographed by @artofsteempunk.