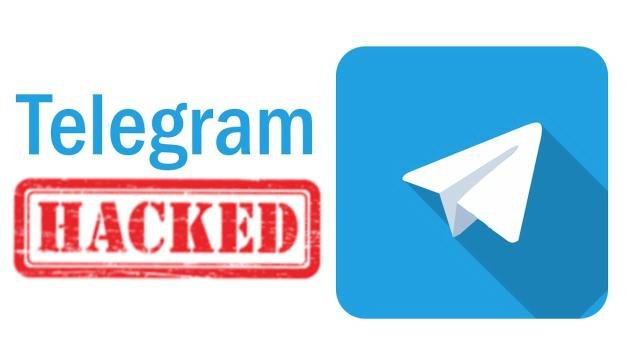 True story, kind of. 
So it happens that I use TextMe, that app which gives a free phone number. But after some time, if you didn't use it, or didn't earn enough ad credits, or something like that, that free number is assigned to another user and you lose access to it, and that other user (to whom the number was re-assigned) gains access to your (lost) number. Just like that! By doing nothing. You lazy f$$k. 
That would be me, since I lost my number exactly that way. So when I recently discovered Telegram, I didn't want to make an account with my private personal number. De ce, bunelule, de ce?! <---- I'll read that to you sometime and it'll be funnier, okay?
After figuring out what happened, I obtained (through the app) a new number, right? Riiiight. Logged in... Lo And Behold!! An entire account with tons of conversations and history. And a $hitload of BTSG token$. Airdrop to get you $ome 50.
So what did I do first? Two-factor authentication, of course. So that nobody else accidentally stumble upon my recently new found treasure full of west coast female contracts. Dem down, ya know.
I'm not gonna say what I have found in one week of exploring someone else's game, but it was pretty interesting.

(click for source)
Excuse me, what? Don't be a hypocrite, now. Please don't tell me you wouldn't have done the same. Just don't. Curiosity is embedded in the nature of intelligence. Someone must've shown that on tv, ergo it's true. This happened to me for a reason, and that reason wasn't to test my morals. They're just fine. I didn't steal the number. The number came to me, of all people, out of its own will, because it was feeling lonely. By the workings of ones and zeros. Who's to blame?
So what does it all mean?
I'm not the only lazy f$$k around. That's why we're all on $teemit.
A bad one sometimes comes with a good one.
( But a good one always comes with two bad ones. )
If you even remotely laughed at west coast part, you most likely represent the male of your species. But if you didn't, it don't mean you don't. (This is important. The lack of cause doesn't necessarily invert the effect. Or something like that)
If you find my number, give it to Kylie Jenner right. Or don't give it to her at all.
7 days from now I'm gonna edit this post and make it blank, so that (any of) the previous owner(s) of that account doesn't track me down. 
Some phone numbers are like some food. If you forgot about them, they would expire.
Don't use expired food to make good relationships. So keep the nuts fresh.
You know that time when you sent those pics of your ex to all of your buddies? This is karma and you're not that packed/racked. 
I would've never seen your small parts if you'd just stuck with WhatsApp. Contemplate this security feature for my eyes.
One upvote brings you about 0.002 of good karma to steem up your life, so that you won't lose your phone number within the next 7 days. So help you the Law of Consequence.
For those automatic little buggers out there, feel free to OCR the $hit out of this, if you find similarities with other stories, I swear to myself I have the unconscious ability to access the animal collective conscious.  That's just a fancy name for something else. 
If I don't have enough bandwidth to post this, I'm gonna switch to Golos. Se aude, @Ned?
You draw your own conclusions, but do share them with me:
Whom does a Telegram account truly belong to: the previous, the current or the next owner of the phone number? To begin with and after all, you do login with the phone number.
How are my morals?
Prost scriptum: Have you ever received a lonely number? Cini ma' ie ca mini?
Disclaimer: this is a fictional story and the owner regained access to their account since then.