Hey everyone, every once in a while I get a bee in my proverbial bonnet to undertake a super cool project, for the month of January this was it. My Conversion/Renovation of a really old gas braai that I purchased for R50 $3 odd.
This was such a sweet deal, it cost me around R1000 to purchase paint, screws and other miscellaneous materials for this rebuild, but it turned out really nice if I may say so myself....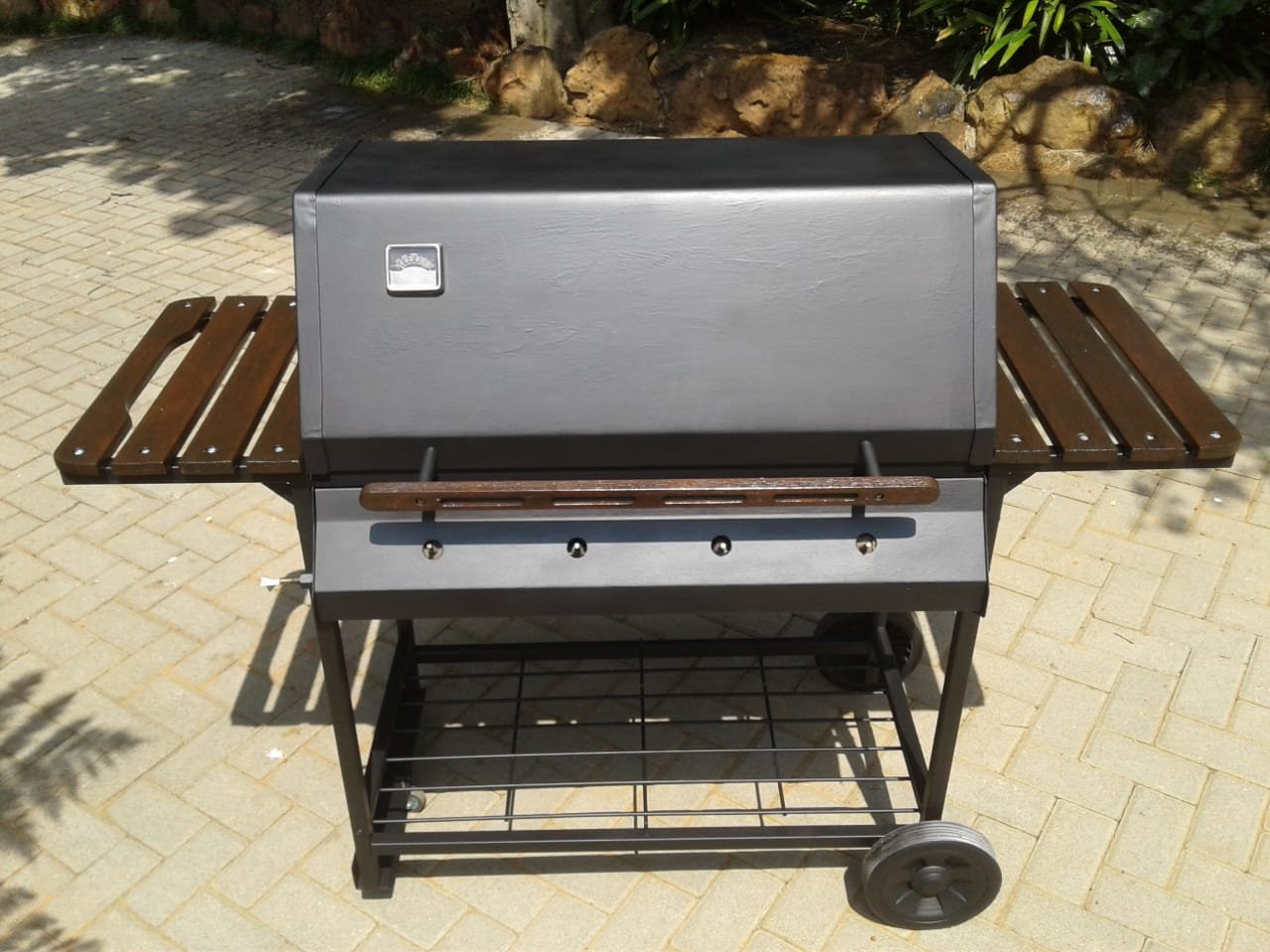 Check out my first blog here where I posted all the before pics, quiet a decent transformation right?
https://steemit.com/homesteading/@craigcryptoking/renovating-and-converting-a-really-old-gas-braai-bbq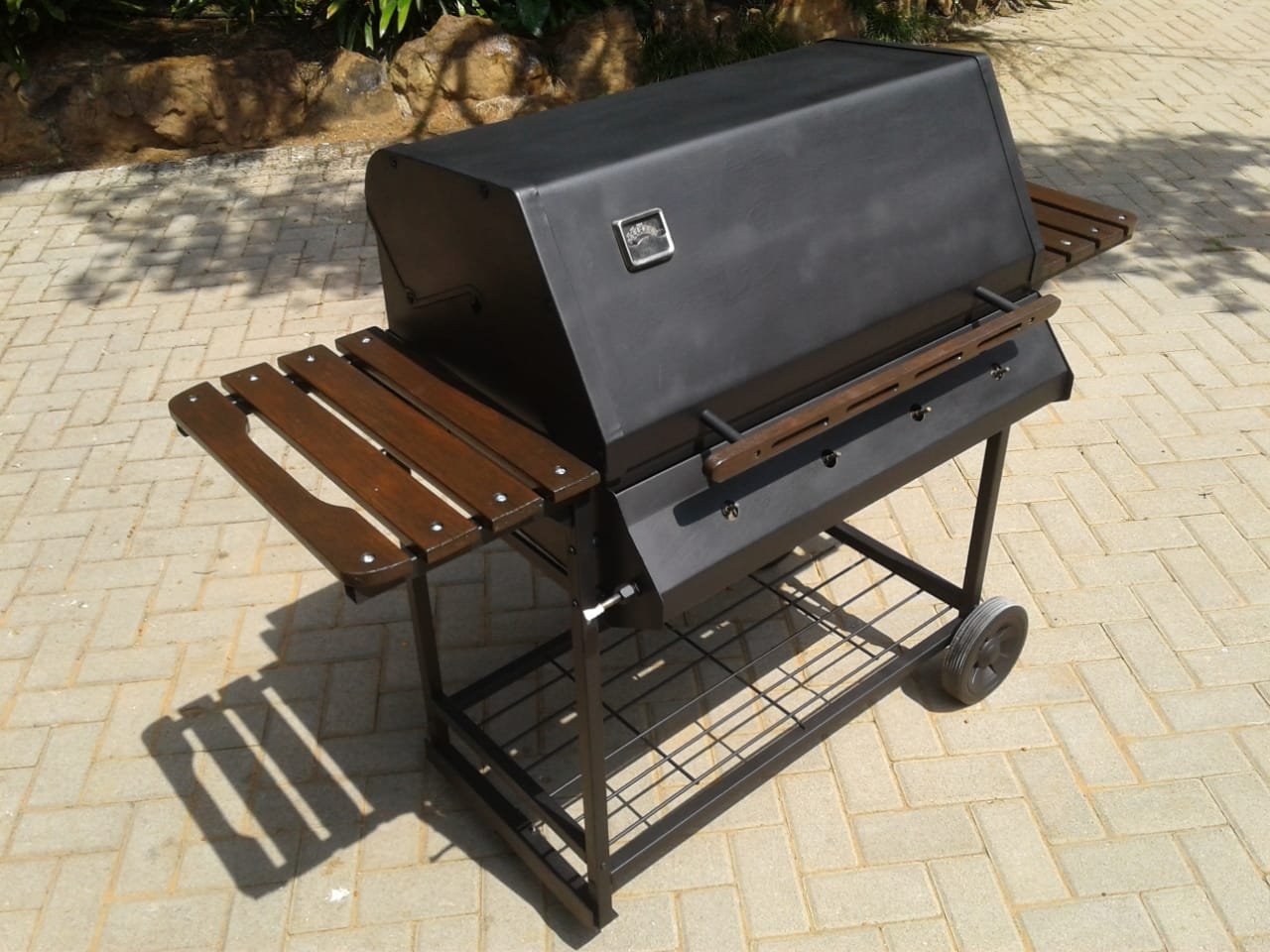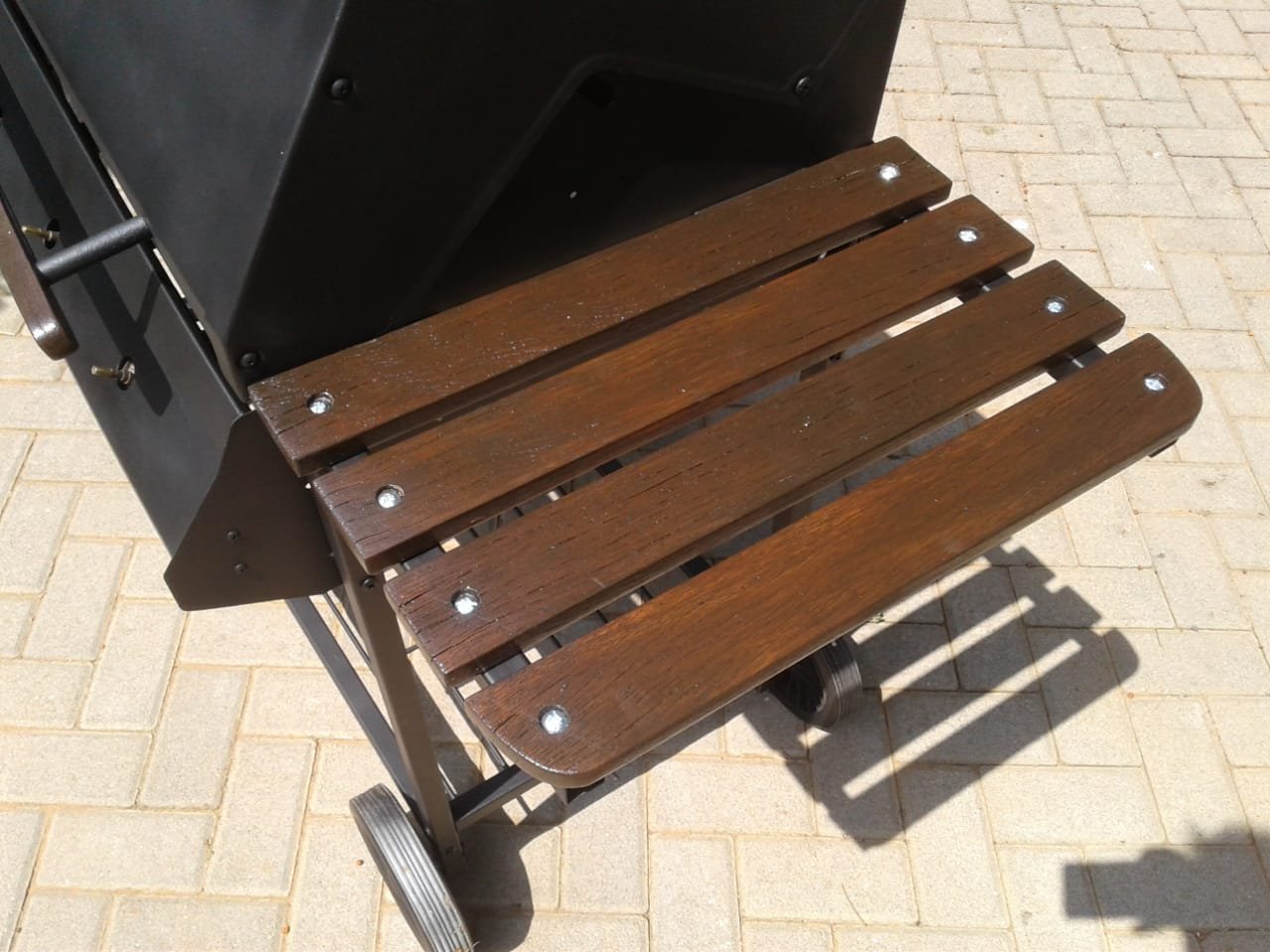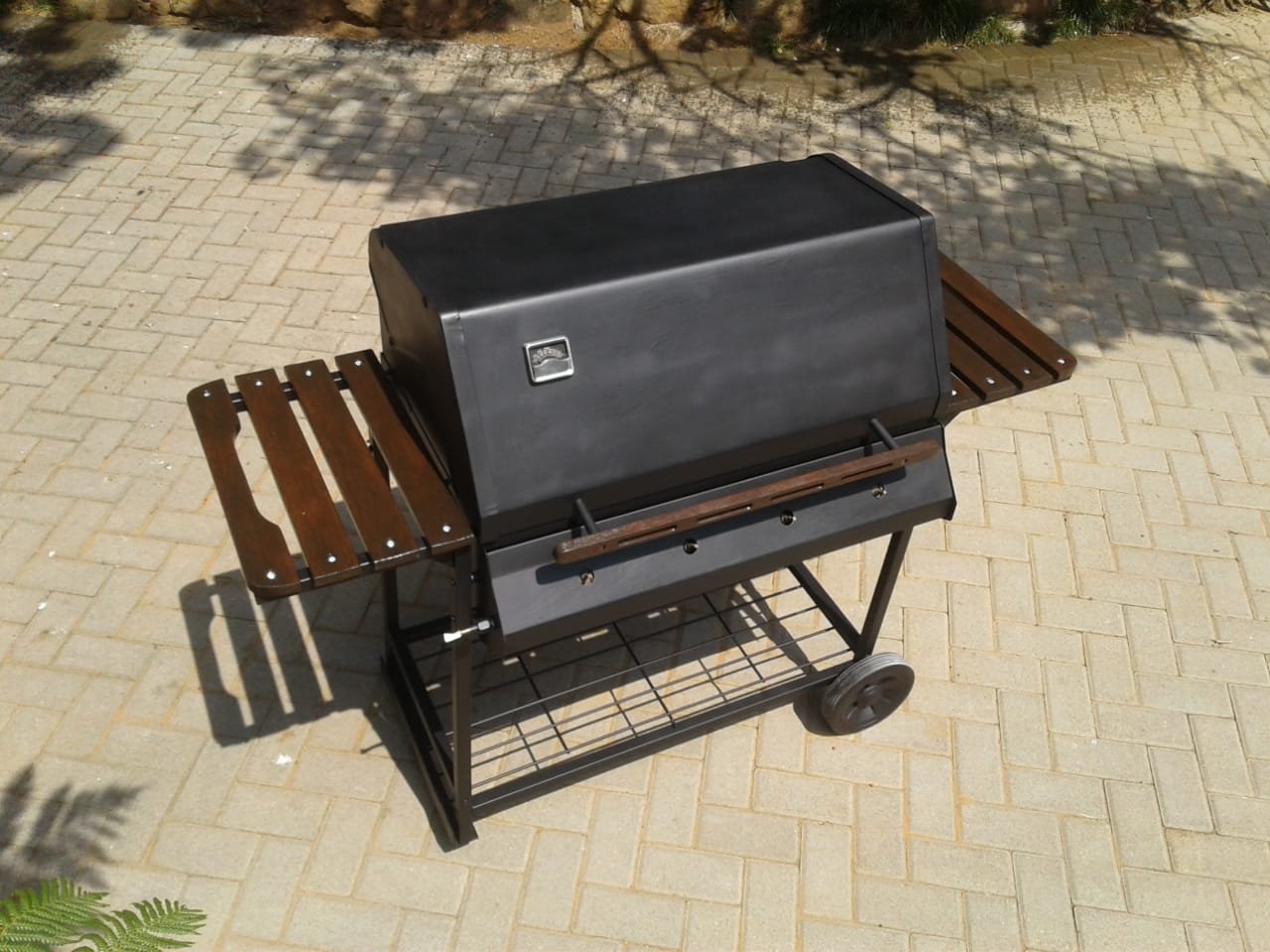 Looking pretty suave right? Did you check the before pics as a decent comparison? The thinking on this unit was to make a hybrid in that I could do a traditional wood-fire and or gas if the mood arose, the reason for this was two fold, I enjoy a wood-fire but so nice to have the convenience of gas, with two gas burners totally rusted and not usable simple is that side for the wood fire, worked out just perfectly!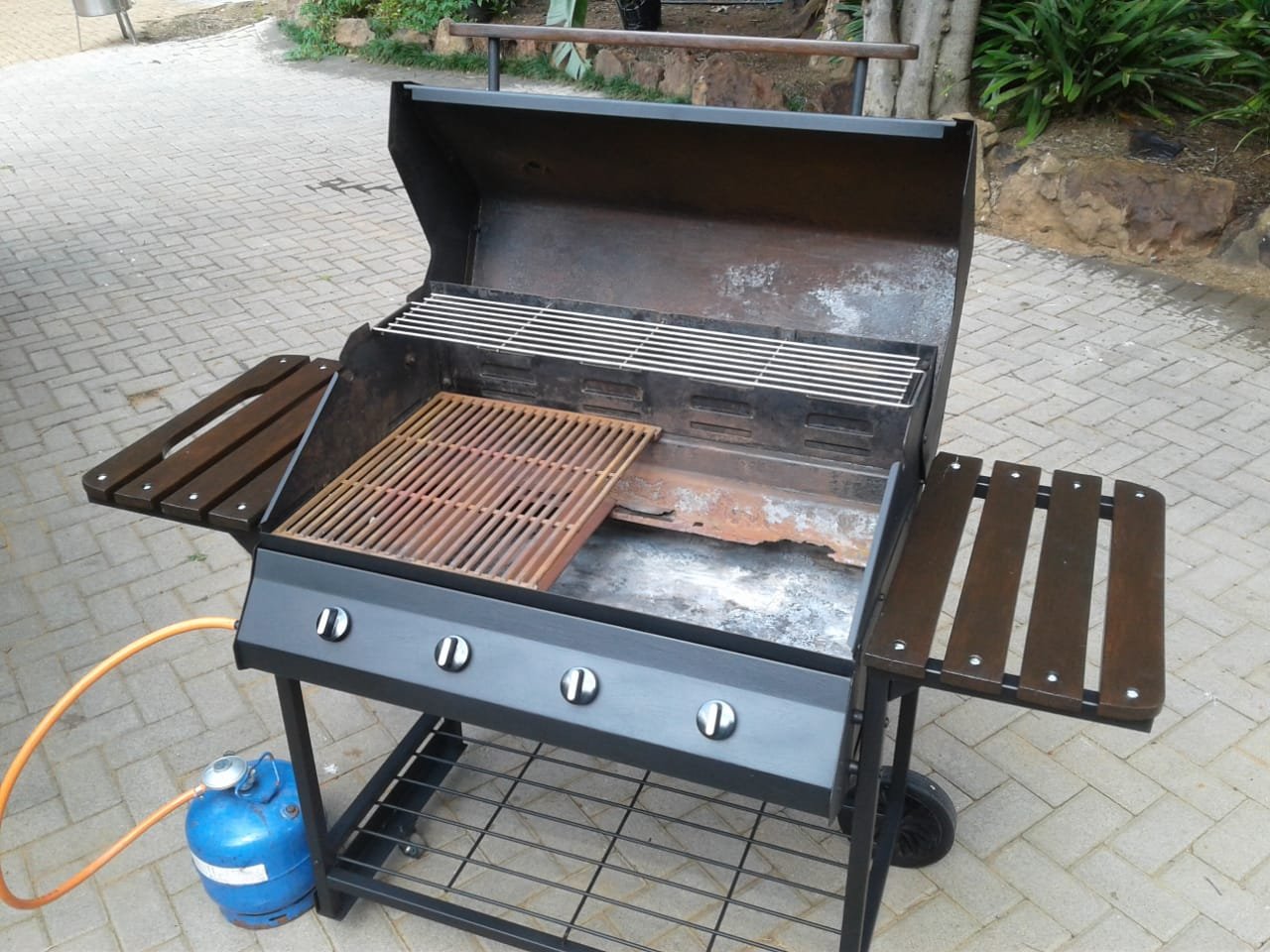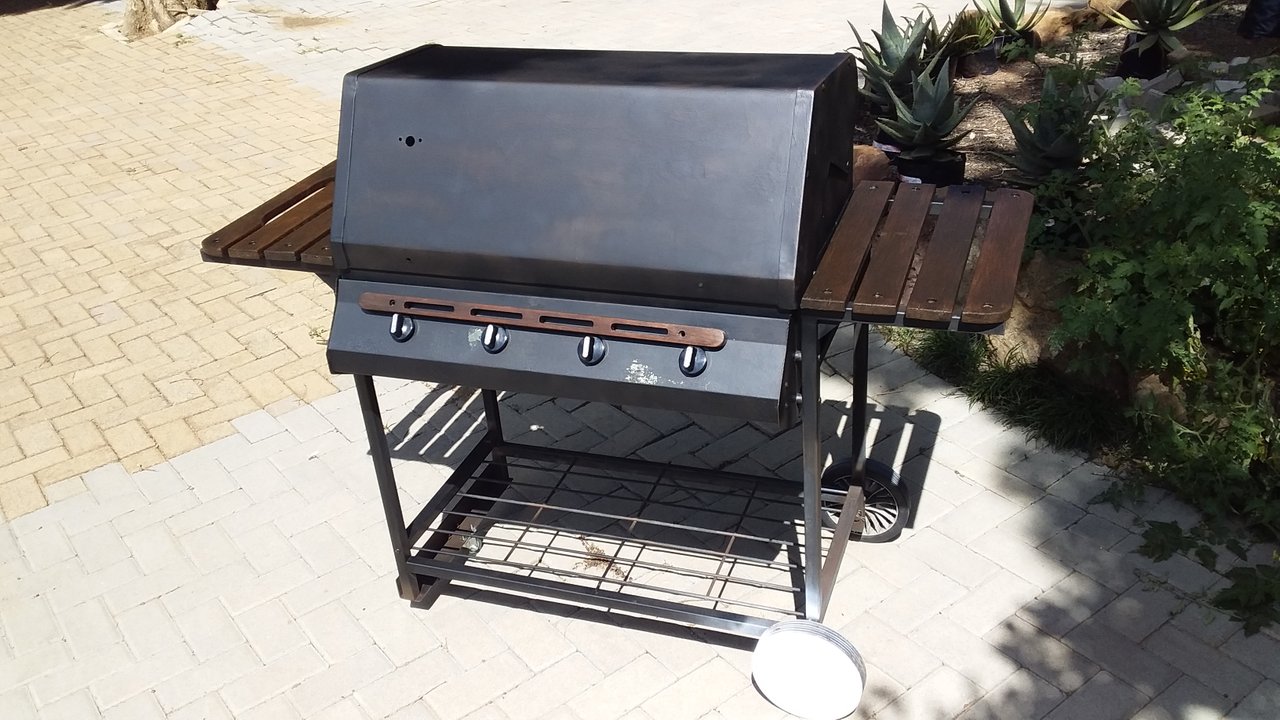 The wheels were an issue of 'contention' especially for my landlord. BOET Vat De F$#k is daai Taxi Wheels op daai ding? Brother what on Earth are those horrid Taxi Wheels on that braai? He hated the white wall wheels. To be honest he was right something was out of place for sure, so I listened to him and sprayed them full black. Much better right?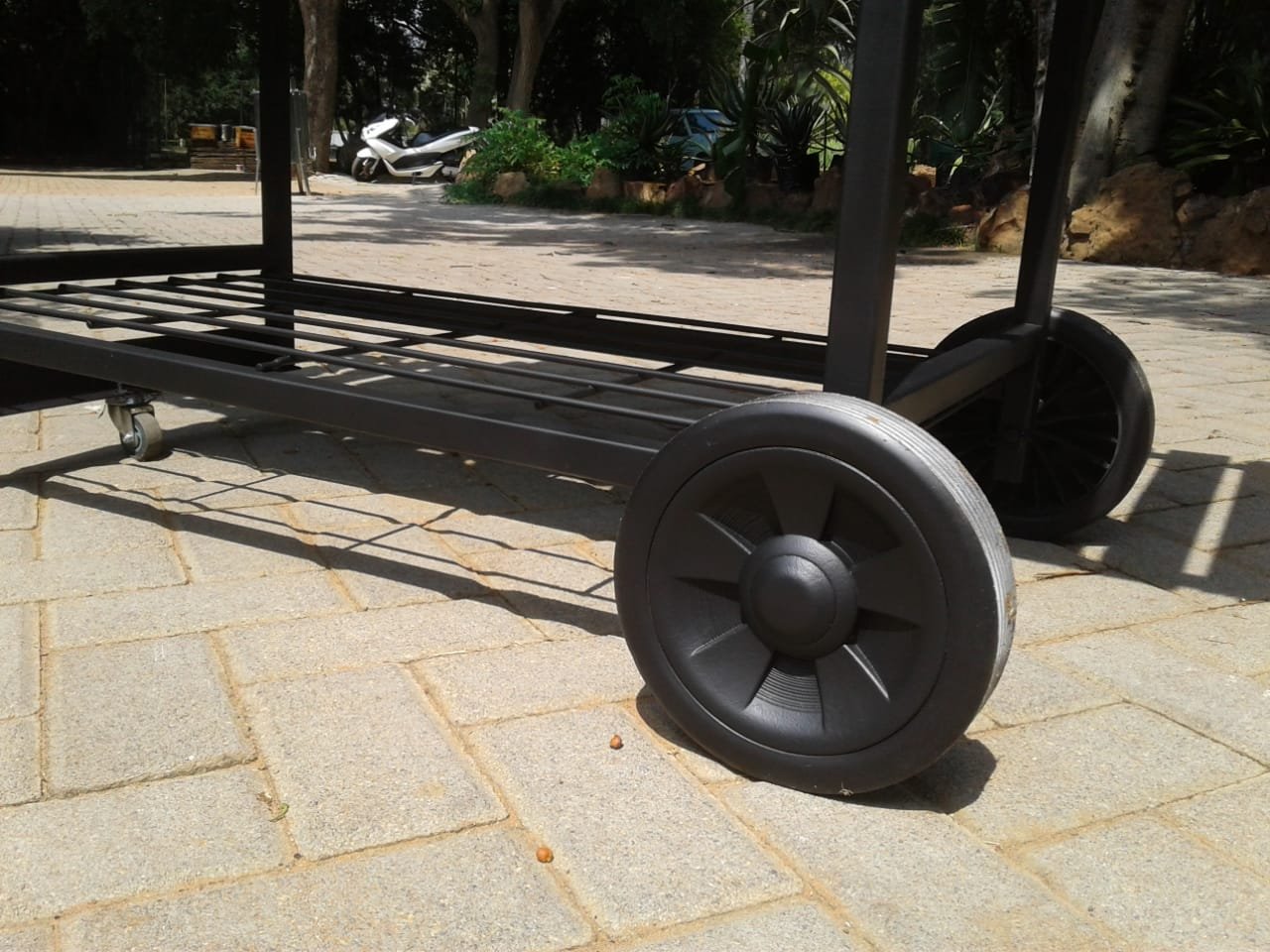 Now with all the loadshedding drama back in South Africa (my RSA friends here will understand) I am not able to cook no matter what on my newly renovated gas/woodfire braai hybrid. So excited and at the ripe young age of 40 my first braai/BBQ to boot, small steps in the right direction, great success, Blessed.
Have an amazing weekend.
Cheer$;)