Thesen Island: Turbine Boutique Hotel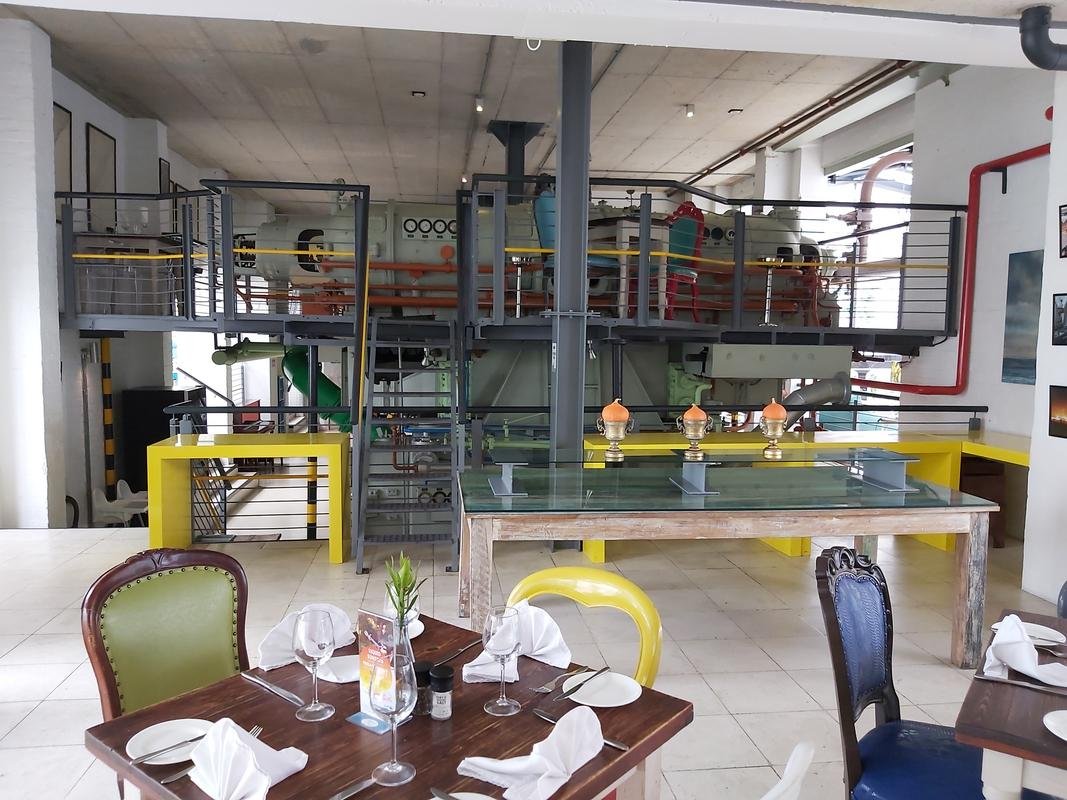 As some of you may still remember, my wife and I went on short vacation at the end of September. I wrote quite a few posts on our travel, but I promise this will be the very last one, of this vacation.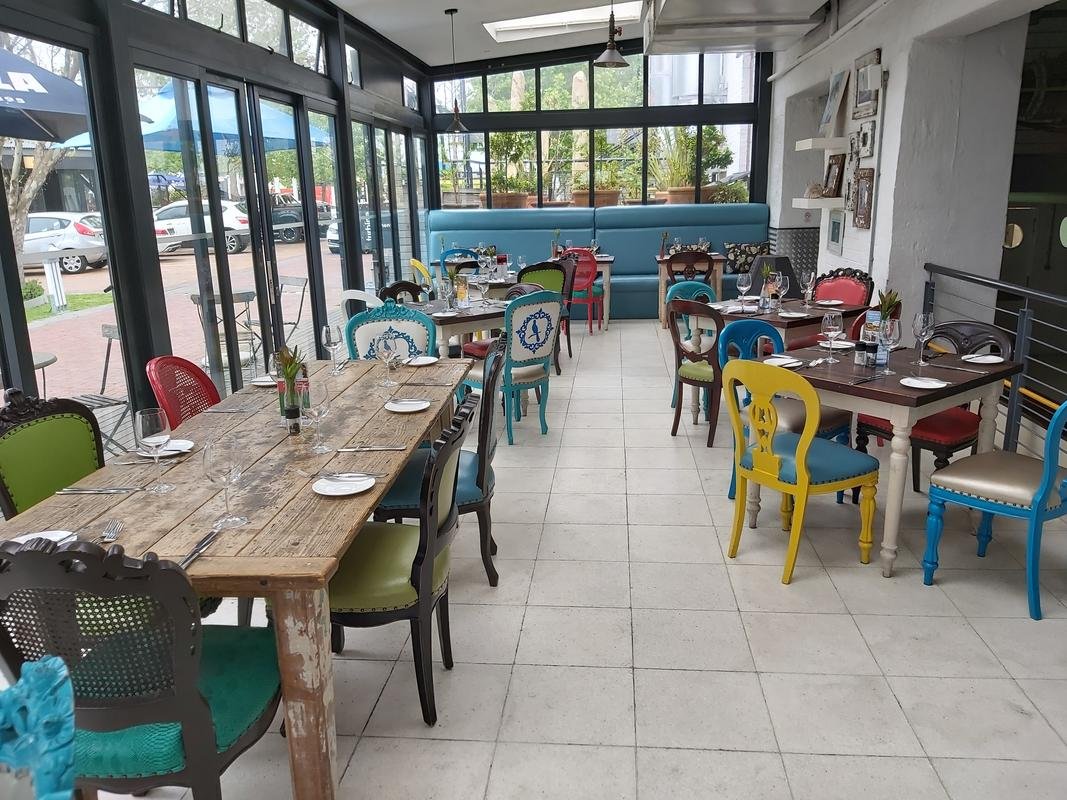 We were booked for a dinner and wine pairing, in the Turbine Hotel which is quite literally built inside a very old power station. They kept a lot of the old equipment inside the hotel as decor!!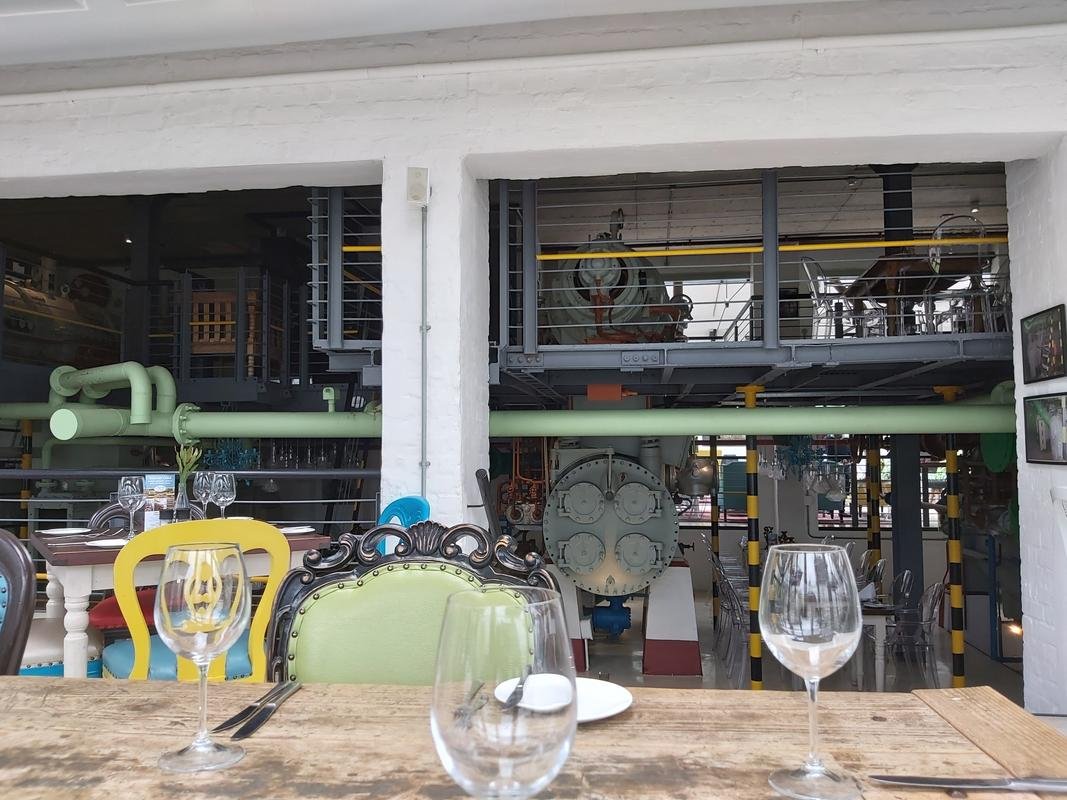 Some of the the tables are standing right in the midst of some of the old machines!!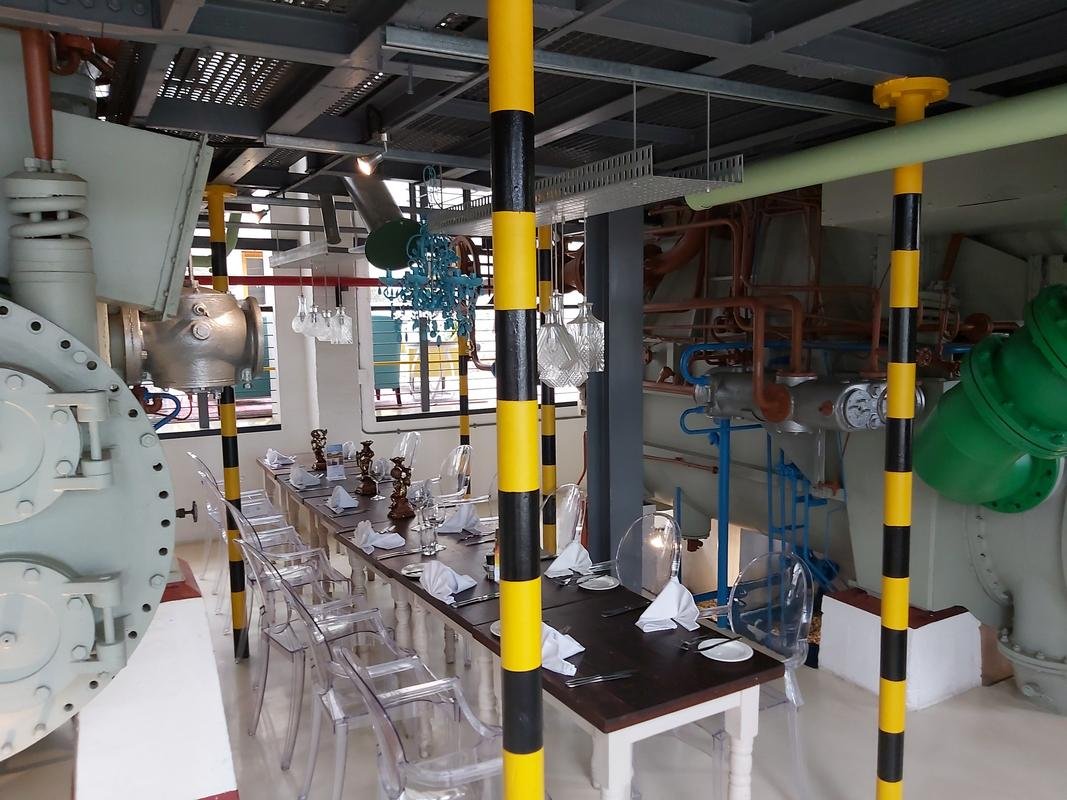 I loved the look and feel of this hotel, you really get a nice idea of the old power station. This power station was built in 1940 and it's last day of operation was on 1 June 2001.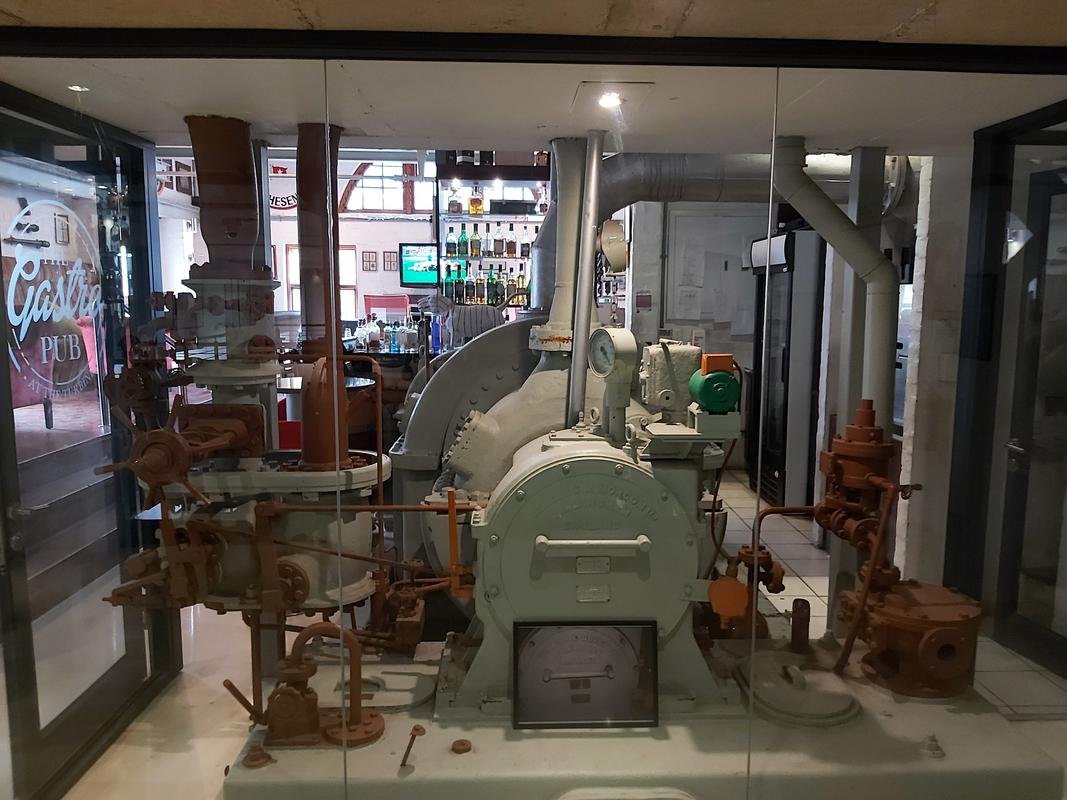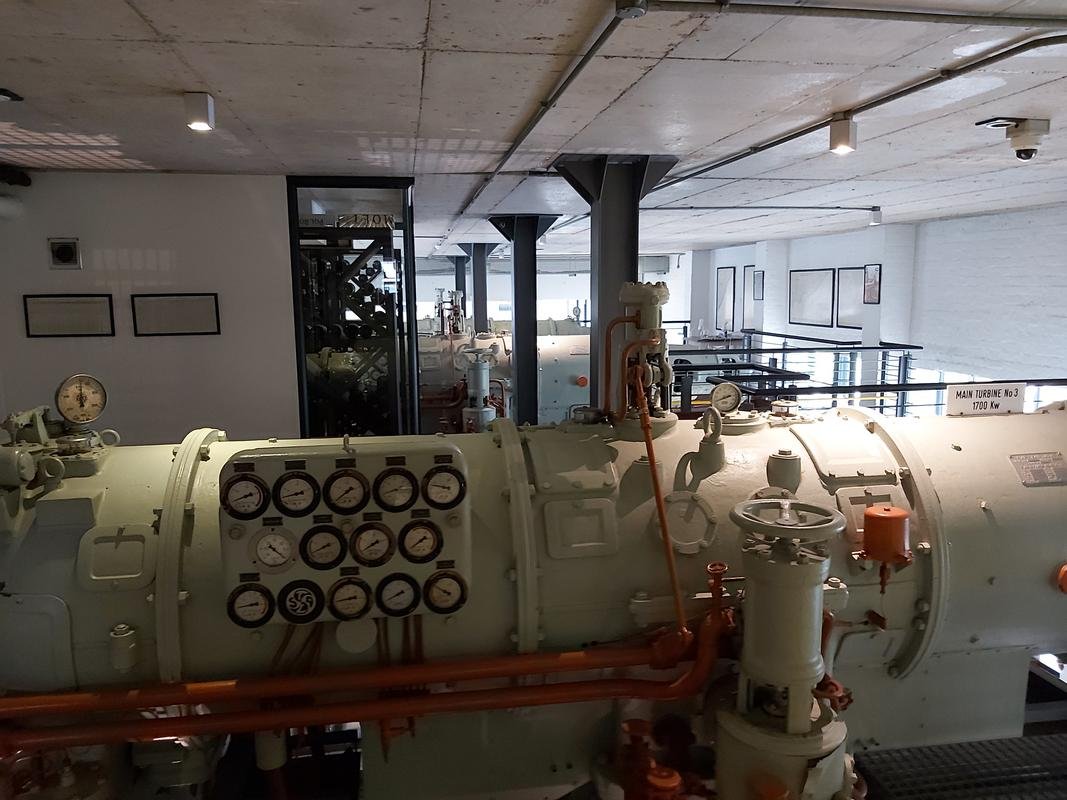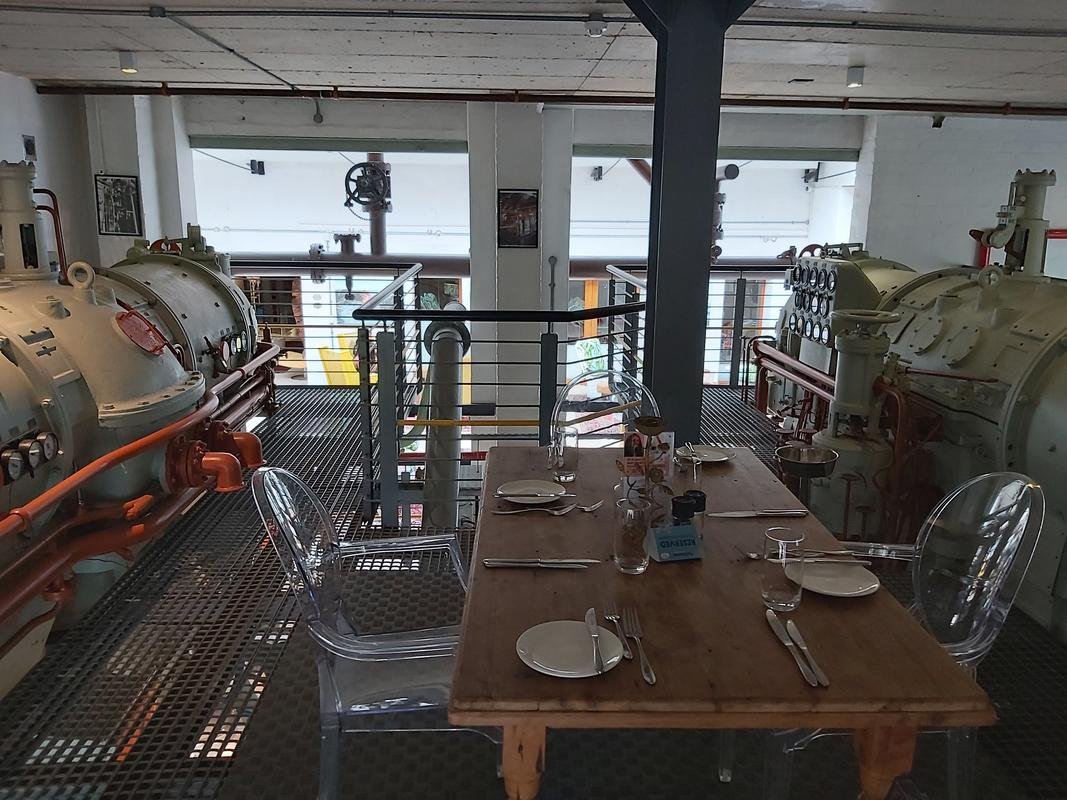 Below you can see all the wine glasses on the table for the wine pairing. I did not take any photos of the wine and food, but it was really great. The wine maker was there in person and promoted his wines himself. He told us about the grapes and history of each wine, before our glasses were filled with the wine. We really enjoyed the evening tremendously!!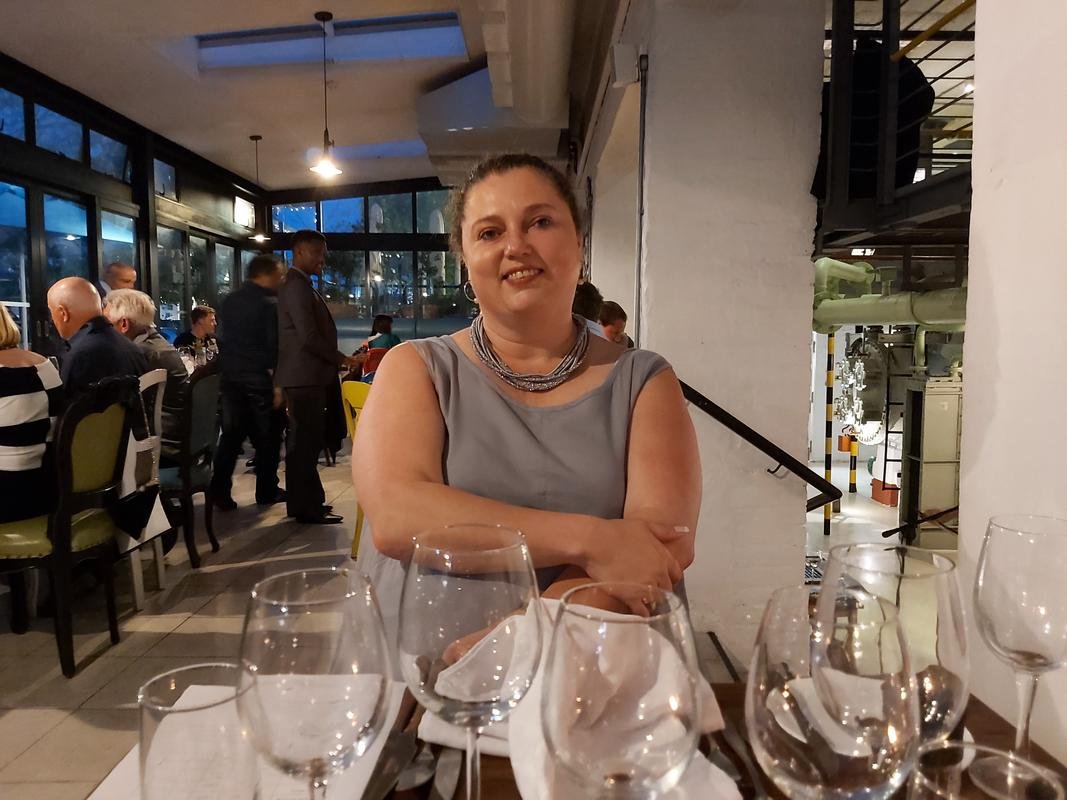 The building below is the old power station which now is the hotel. The photo was taken from our little holiday apartment.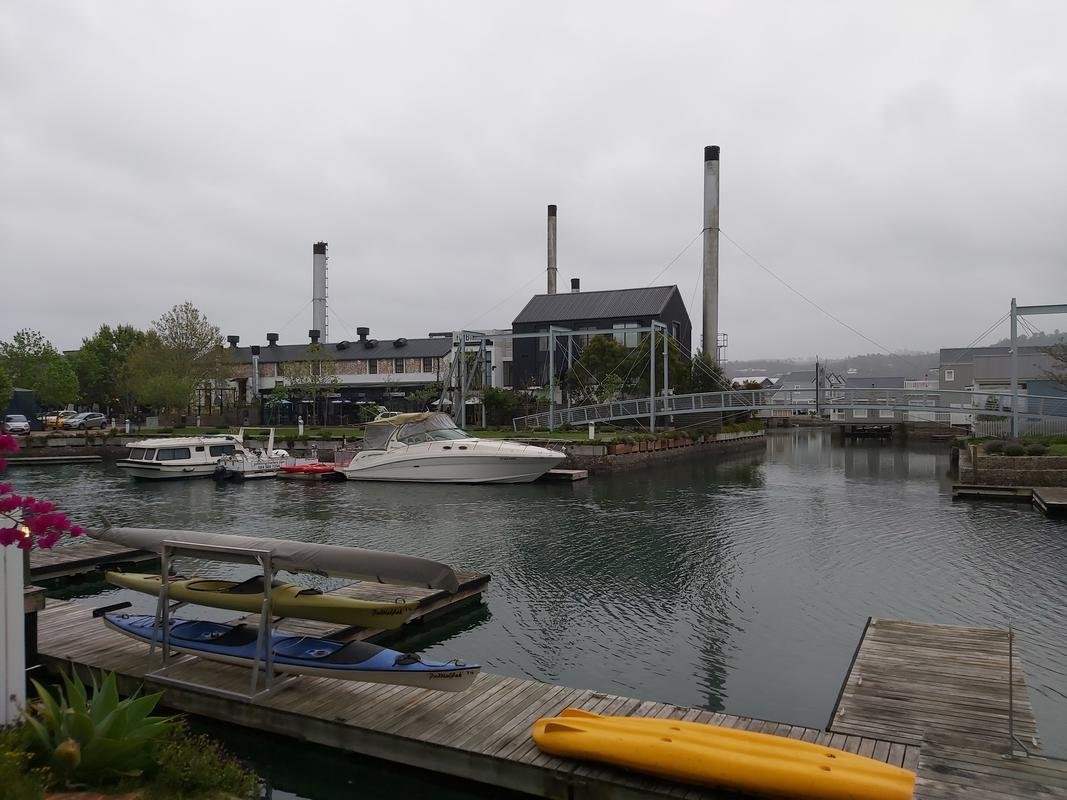 If you would like to read more about the history of the Turbine Hotel, just click on the link.
I hope you enjoyed the post as much as I enjoyed writing it.
The photos was taken by me, in Knysna, in the Western Cape province, South Africa, using my Samsung Phone.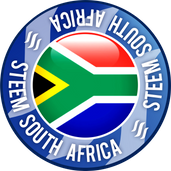 Connecting the people of #STEEM across South Africa. #steemsa JOIN US HERE