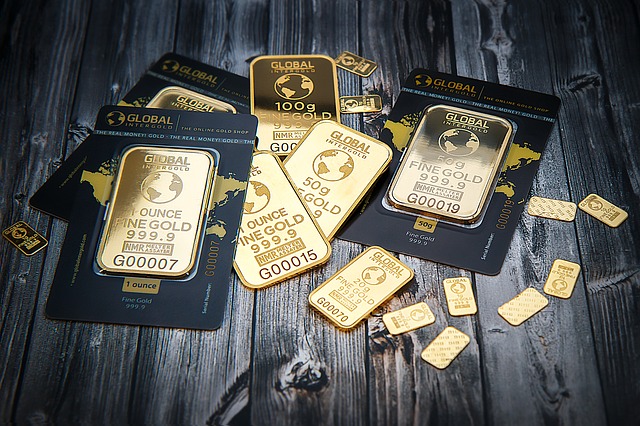 Welcome to "Guess the Gold Price"!
As many of you may have seen, the gold price was free falling this week, all the way down to $1213. Then it recovered a little bit during the friday. But its still clearly below the $1250 resistance line, and so not out of the woods yet. Really strange, as all this happens during times of turmoil on international finance and trade, with the ongoing trade war between the US, China and the EU, a weakening Dollar and so on.
---
So the winner of the previous game for Friday the 20th is again:
who got closest (-1.85) with his guess of $US 1230.00
The actual gold price on Friday evening was: $US 1231.85
Congratulations !!
---
But now to the new round:
Its all simple and straight forward, and even better: its free!
Here are the rules:
Give this post a fair and decent upvote.
Make a comment by Wednesday 24:00h GMT, in which you state your estimate of the gold price ($US/oz) on market closing Friday.
Make the correct, or nearest to correct, estimate to receive the SBD payout of the post.
Dont worry about other people's entries. If more than one person is correct or equally close, the win is shared.
Reference for the price is this website: https://www.goldseiten.de/kurse/index.php
The result and the new game post I will make on Saturday or Sunday.
So let us begin:
What will the gold price be on market close, Friday, 27th of July 2018 ?
I'm hoping for a good participation - the more people take part, the bigger is the "gold pot"! :)
And don't miss the post for the silver version of the game:
https://steemit.com/steemsilvergold/@beatminister/steemit-silverbugs-guess-the-silver-price-on-market-closing-next-friday-july-27th-results-of-the-previous-round
And there is also the original german version of this game, and the one for silver, run by @irrer-ivan
---
gold photo: pixabay free to use
---