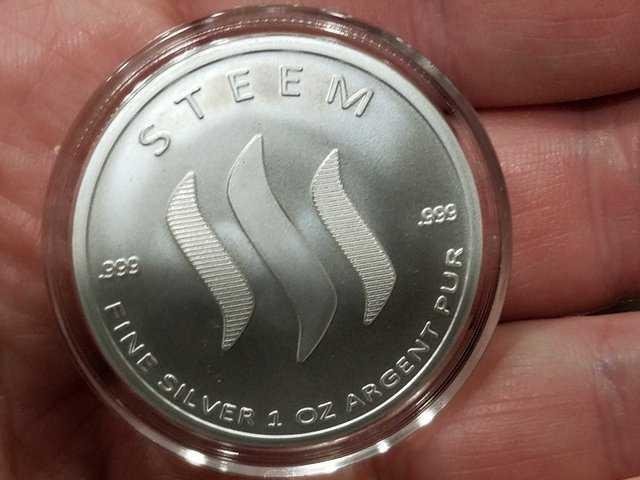 Looks like I came back to steemit at just the right time! About 3 months ago, I was overwhelmed with so many life and personal problems that it would take forever to explain what all happened, so you'll just have to take my word for it.
Unfortunately Steemit had to be placed on the back burner until the smoke cleared. Three months doesn't sound like a long time but I just about forgot how to do anything on this platform lol.
Anyway, I was surfing around a community that I'm a part of, #steemsilvergold, and ran across a post regarding the 2019 Steemit round. There's all kinds of designs created by some very talented people that have been thrown in to the pot to be voted on for this years design. The voting process is almost over I think and then pre orders will be taken. I had actually forgotten about these wonderful pieces of art and was so thankful that I ran across that post. I have the 1st and 2nd year rounds with the same serial number (111) and I want to continue on with the collection. I would've been devastated if I had missed this!
Here are some pics of the first and second edition silver rounds that I have.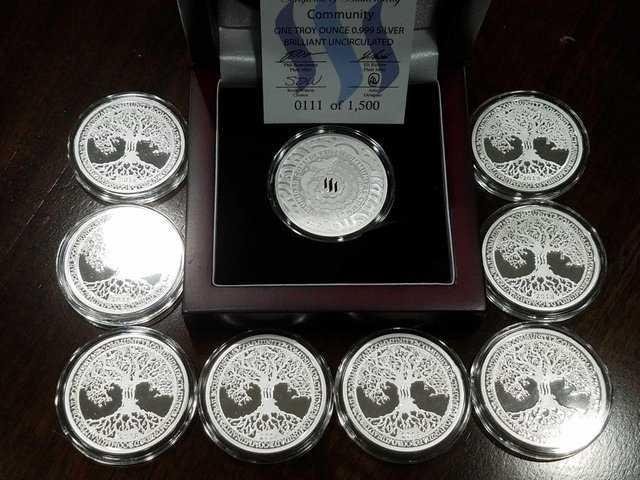 Breathtaking!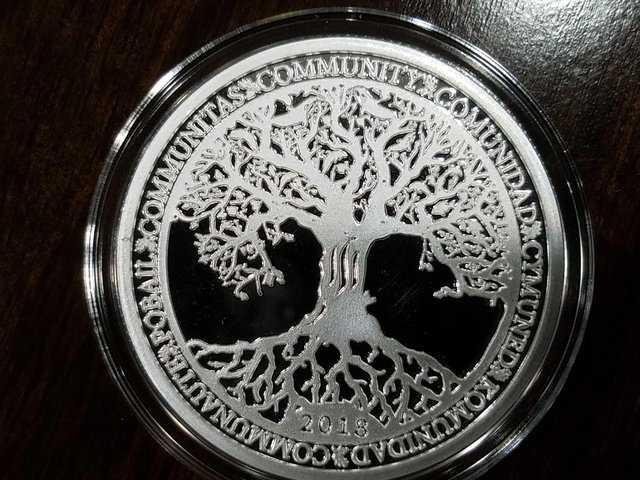 Each round has great detail and specific meanings to the steemit platform and community.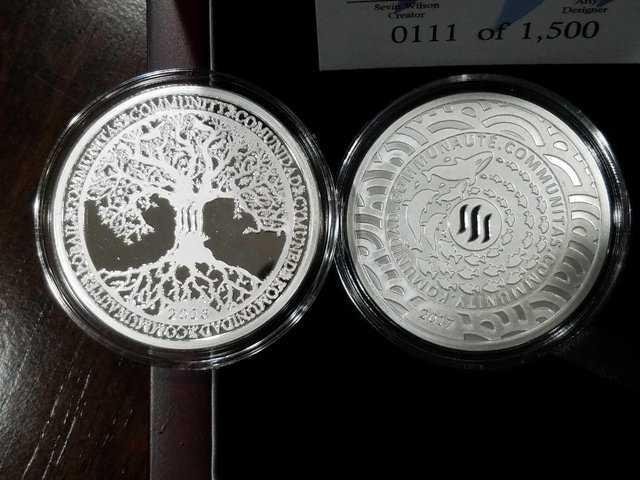 Notice the little minnows growing in to a whale? Pretty cool, eh?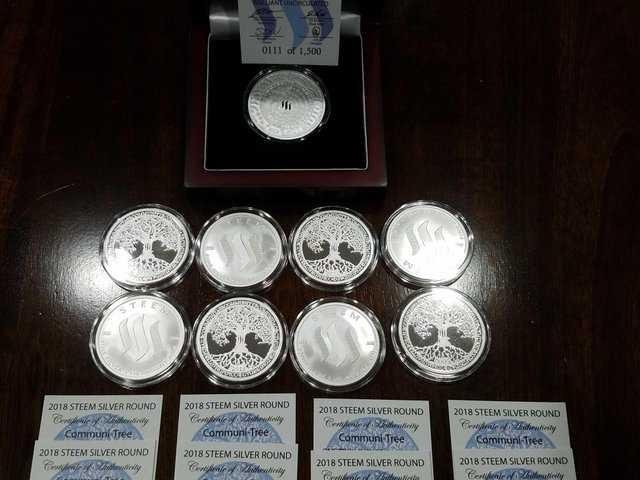 I will be sharing or re steeming future posts about this to help spread the word. I've been away like I said earlier so I don't know any details or specifics yet. I do know that if you want one, you better not drag your feet because there will only be a certain amount minted and if you wait to buy one on the secondary market, you will pay a hefty premium for it. I bought a few extra last year to give away as gifts, will probably do the same again this year. The recipient that received my gift didn't have one of these rounds so they were ecstatic. #prettygoodfeeling