My fellow Steemians,
Gold mining equities are severely undervalued relative to gold bullion as you can see on the chart below from Sprott.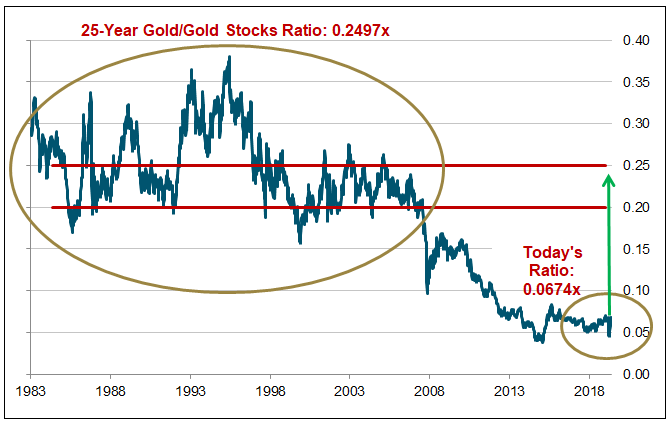 The average gold/gold stocks ratio of the last 25 years is 0.2497x.
With todays ratio at about 0.05, gold stocks have to multply by a factor of 5 to get back at their 25 year average.
Time to buy Gold Mining Stocks?
Thank you for reading!
https://sprott.com/insights/six-reasons-to-own-gold-equities-now/?utm_source=Insights&utm_medium=Email&utm_campaign=Six_Reasons&_cldee=dmFuZGVuYi5qb2VyaUBnbWFpbC5jb20%3d&recipientid=lead-be05ac814e52e911a990000d3af3f355-6d583f4d2d254d8895b0007c5bba7524&esid=8a854c2f-c89e-ea11-a812-000d3a0c94a6