My goodness it has been a weekend!
Hello friends!
So it all sort of started Thursday. I live near Seattle. Seattle gets rain, but snow is generally rare. We might get an inch or two each winter. It lasts a day. Everyone stays home and when it melts we go about our business.
Because snow is rare, people don't put snow tires on their cars in winter. Most people don't own chains. Cities only have a few snow plows. Add this to a very hilly landscape and drivers inexperienced with snow driving.... well, it only takes a couple inches to shut down the city.
A few days ago a local weather celebrity, Cliff Mass predicted a BIG snow event was headed our way. Cliff isn't a TV weather man. He is a well respected professor of atmospheric sciences at the University of Washington. His forecasts are often spot on. So when Cliff started saying expected snow accumulations would range from 6 inches to over a foot....
Seattlites started FREAKING out!
The "Market Friday" Bit
I left the office early on Thursday and finished my work day in the home cube. Around 6pm I popped down to the store to pick up supplies ahead of the snow. Apparently EVERYONE had the same idea!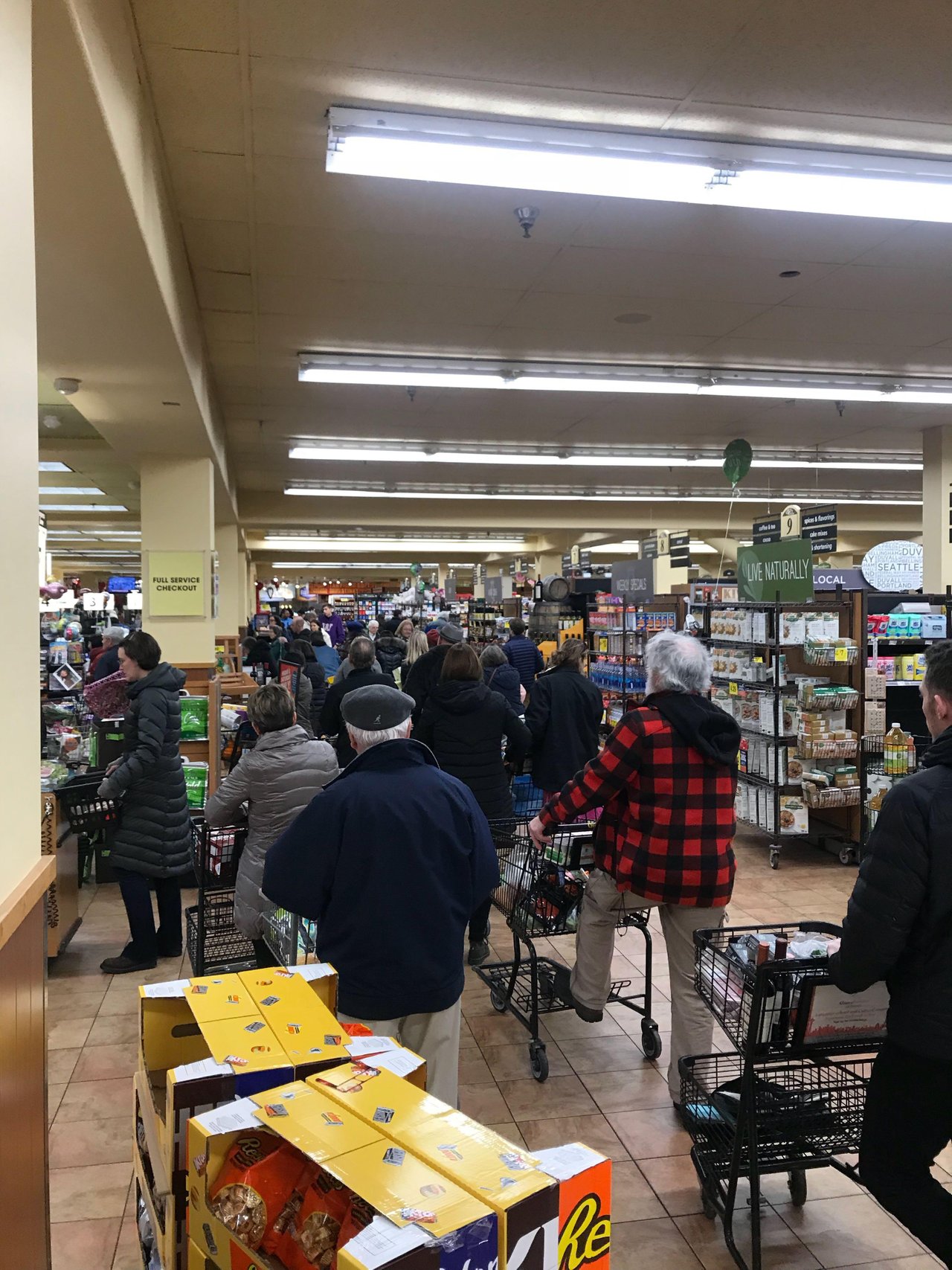 Lines of people at the grocery store like a hurricane coming for Christmas.
ALL THE FOOD WAS GONE!!!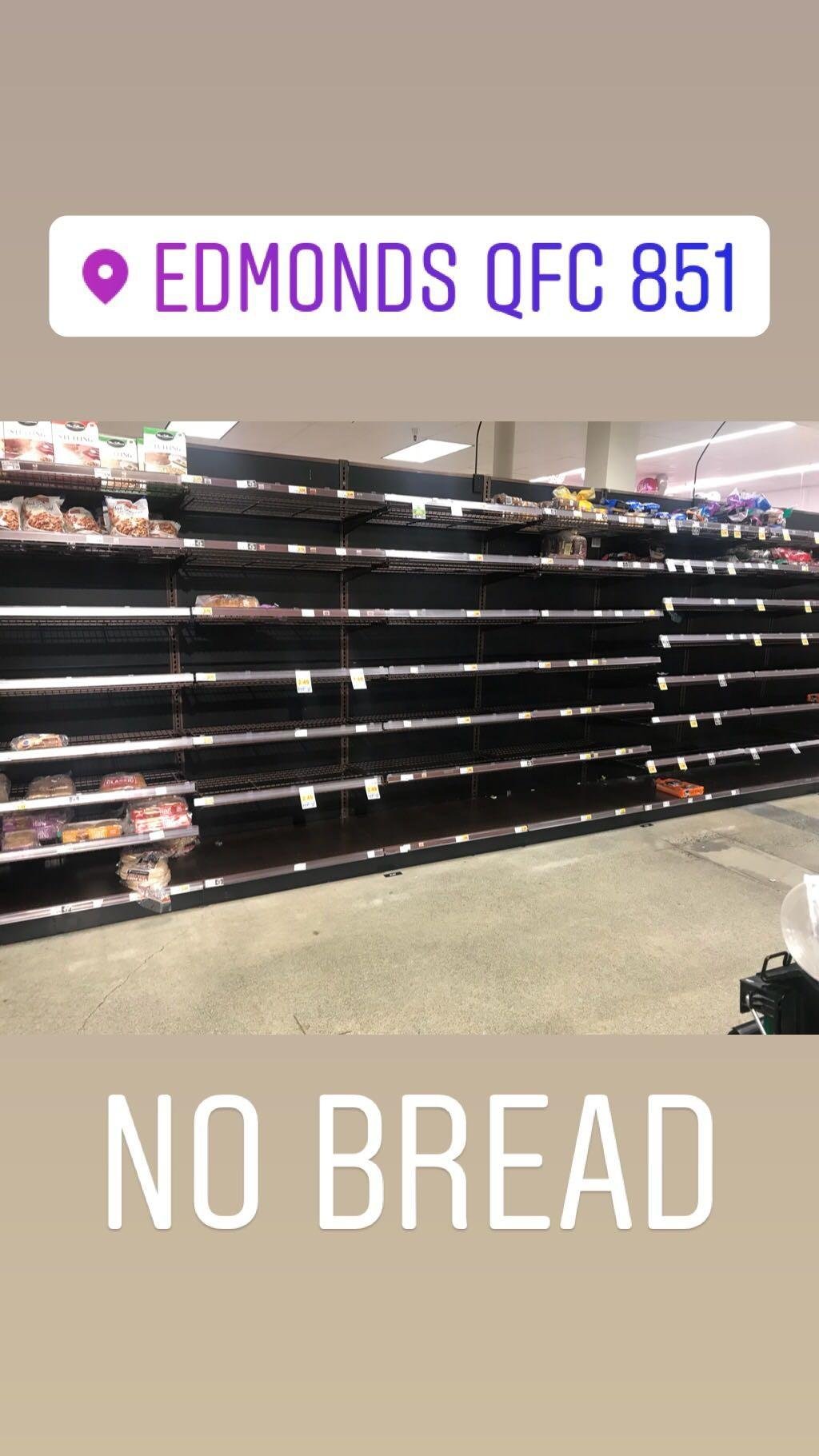 Dammit! No toasted sandwiches for me!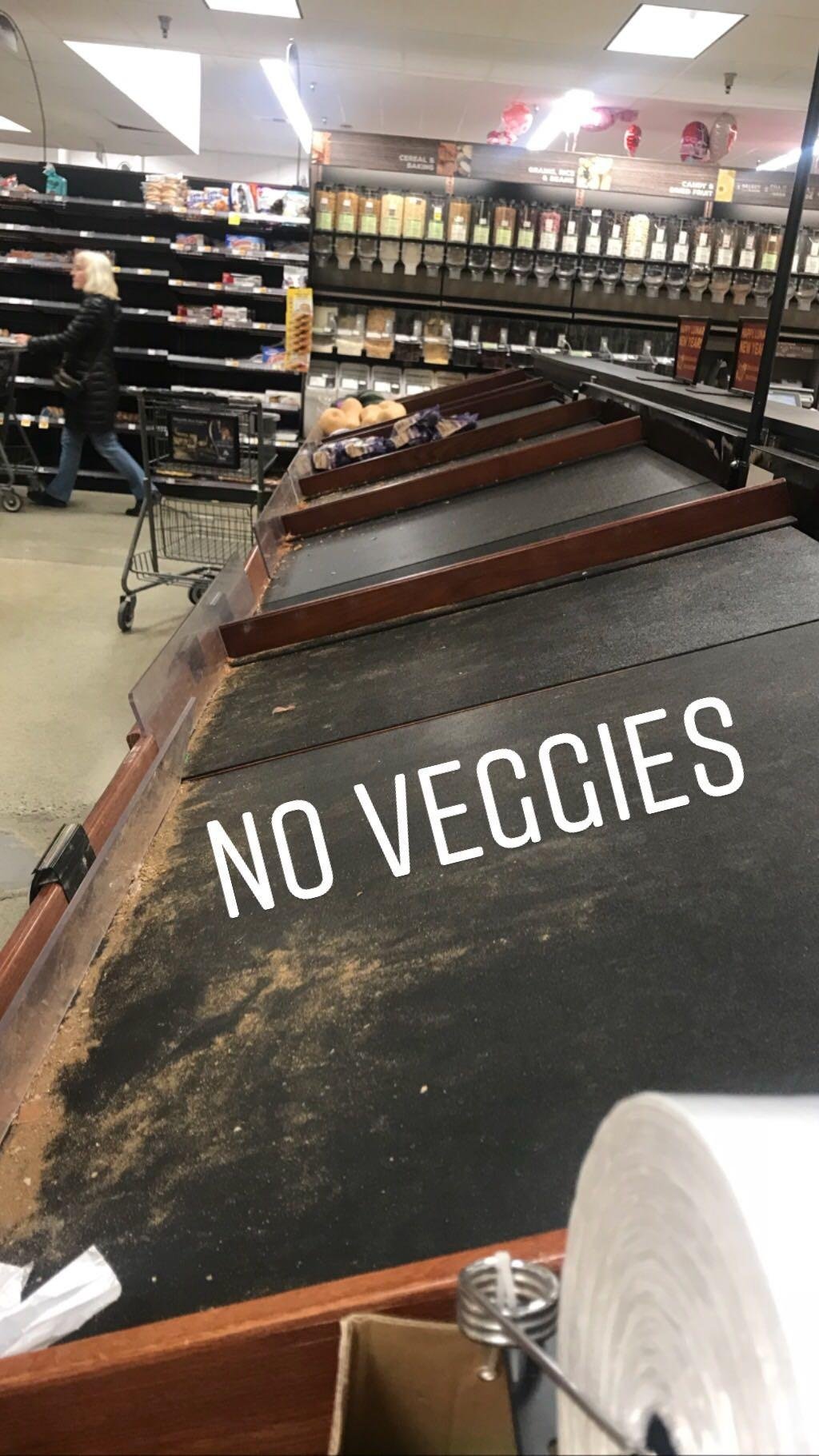 The potato and onion rush of 2019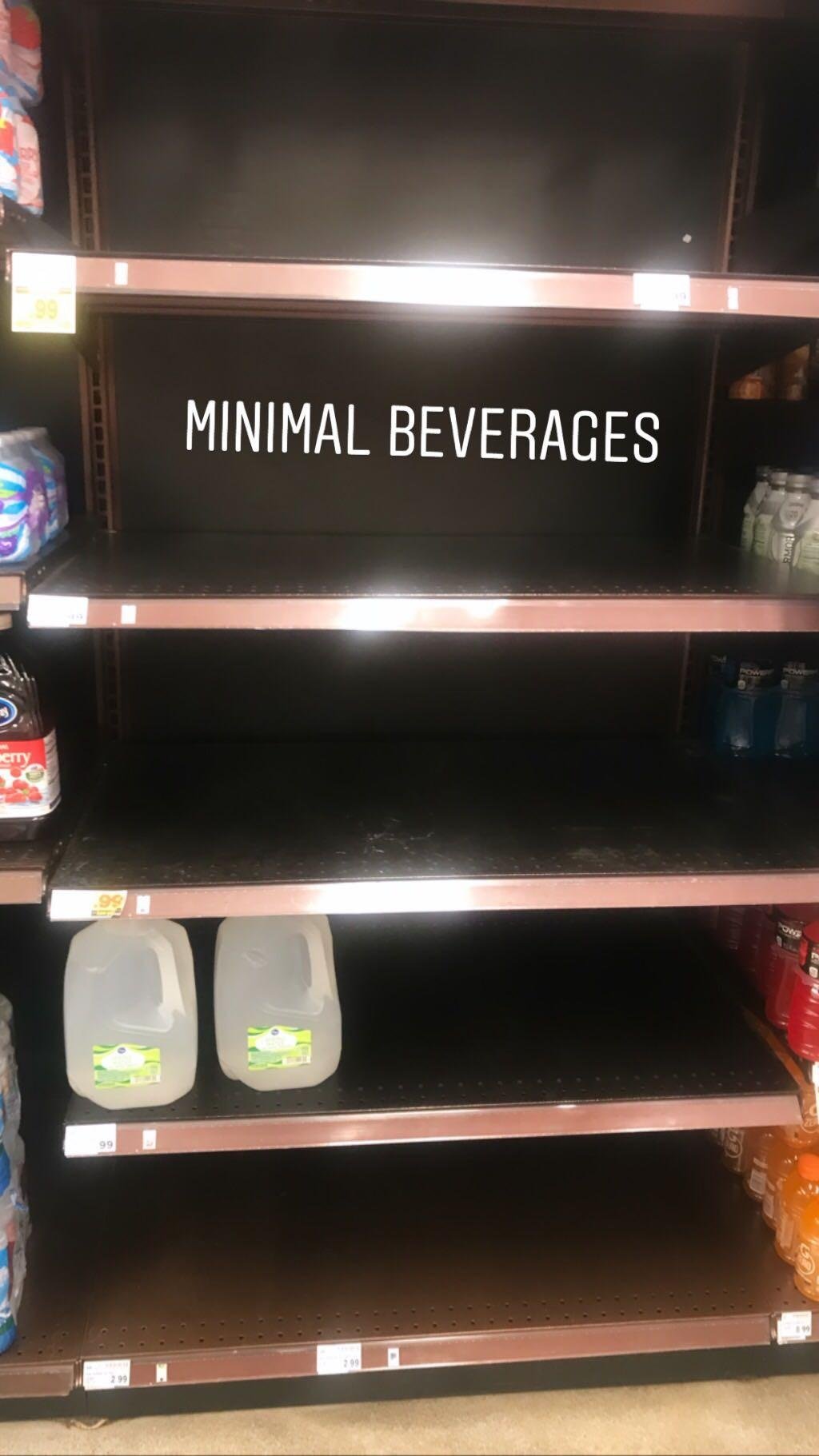 I am not really sure why people bought all the water. Just melt the snow!
It was fairly unnerving seeing the store shelves bare. All over the city friends were sharing similar photos. It's like people were preparing for weeks of being house bound.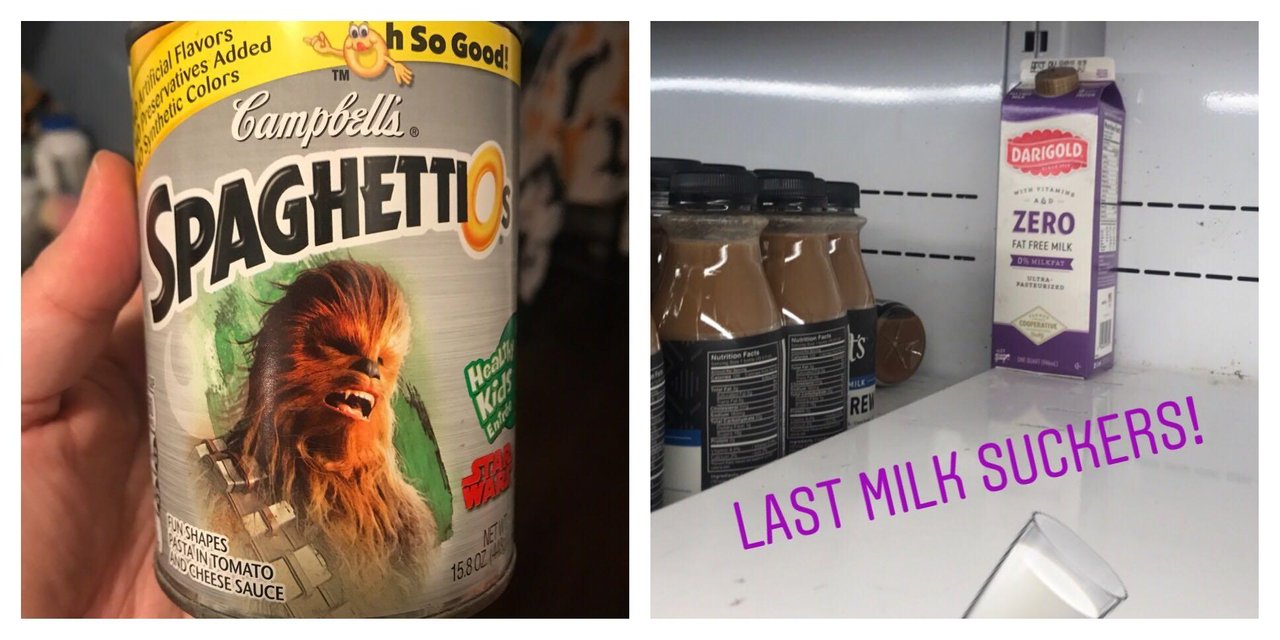 The important stuff
👆🏻I got the supplies I needed then went home to wait for the snow.
IT ARRIVED!!!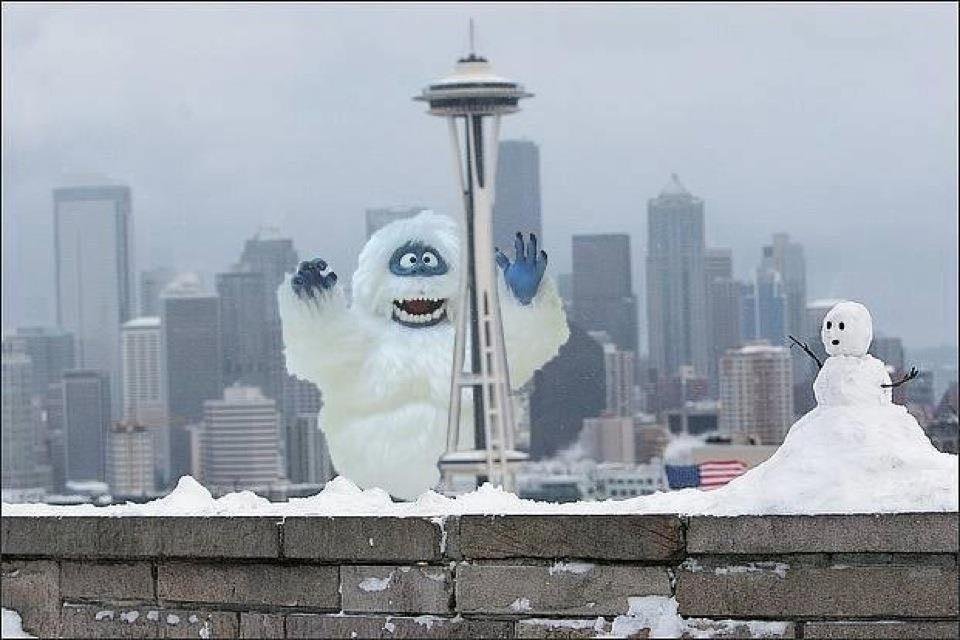 This is NOT photoshopped.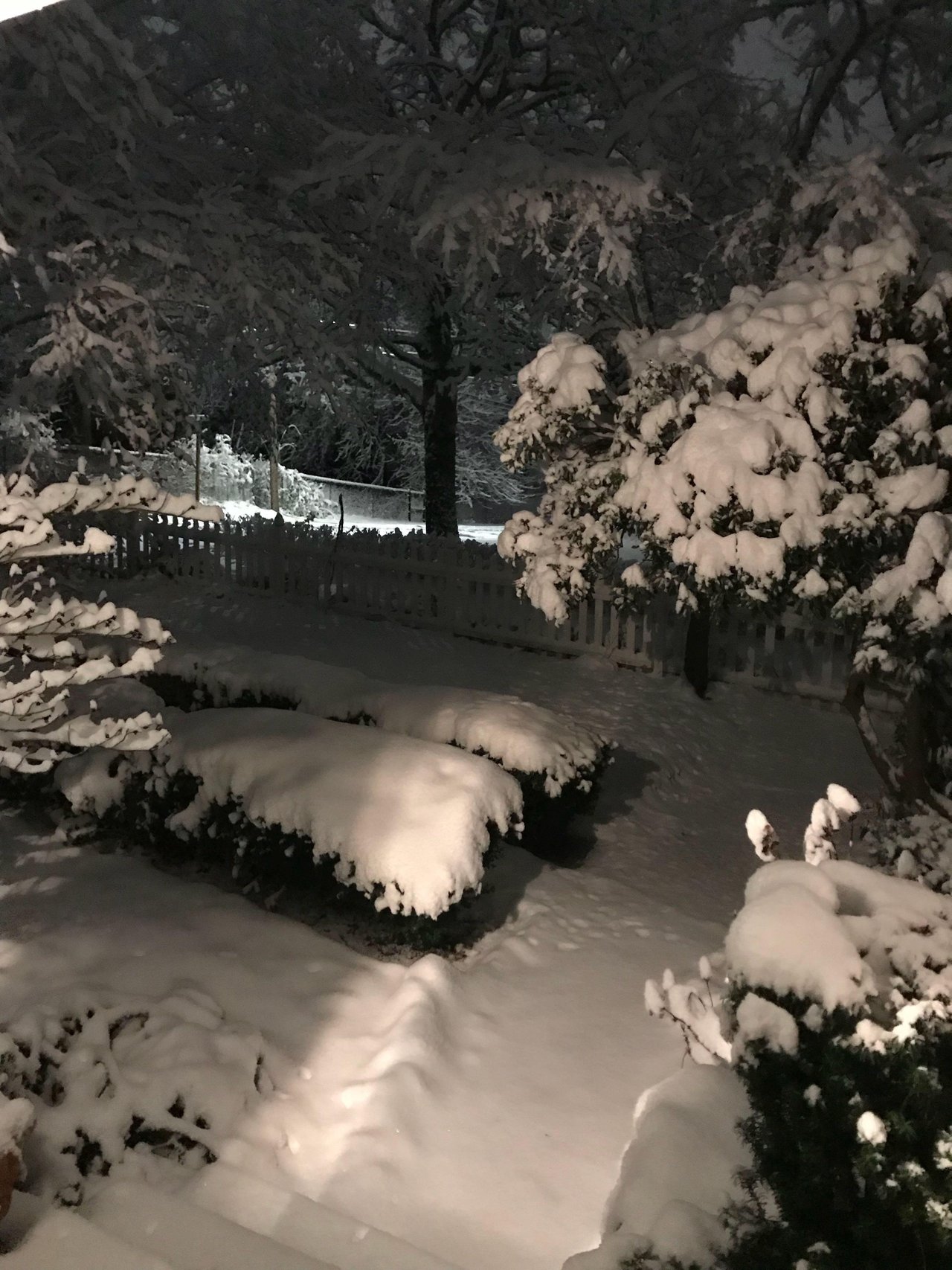 Things got serious quickly.
By Friday evening we had about 6 inches of snow. The city was closed. On Saturday people were skiing and snowshoeing on our street and kids were building snowmen and sledding.
We Marie Kondo'd our basement and built IKEA furniture. 😂🤣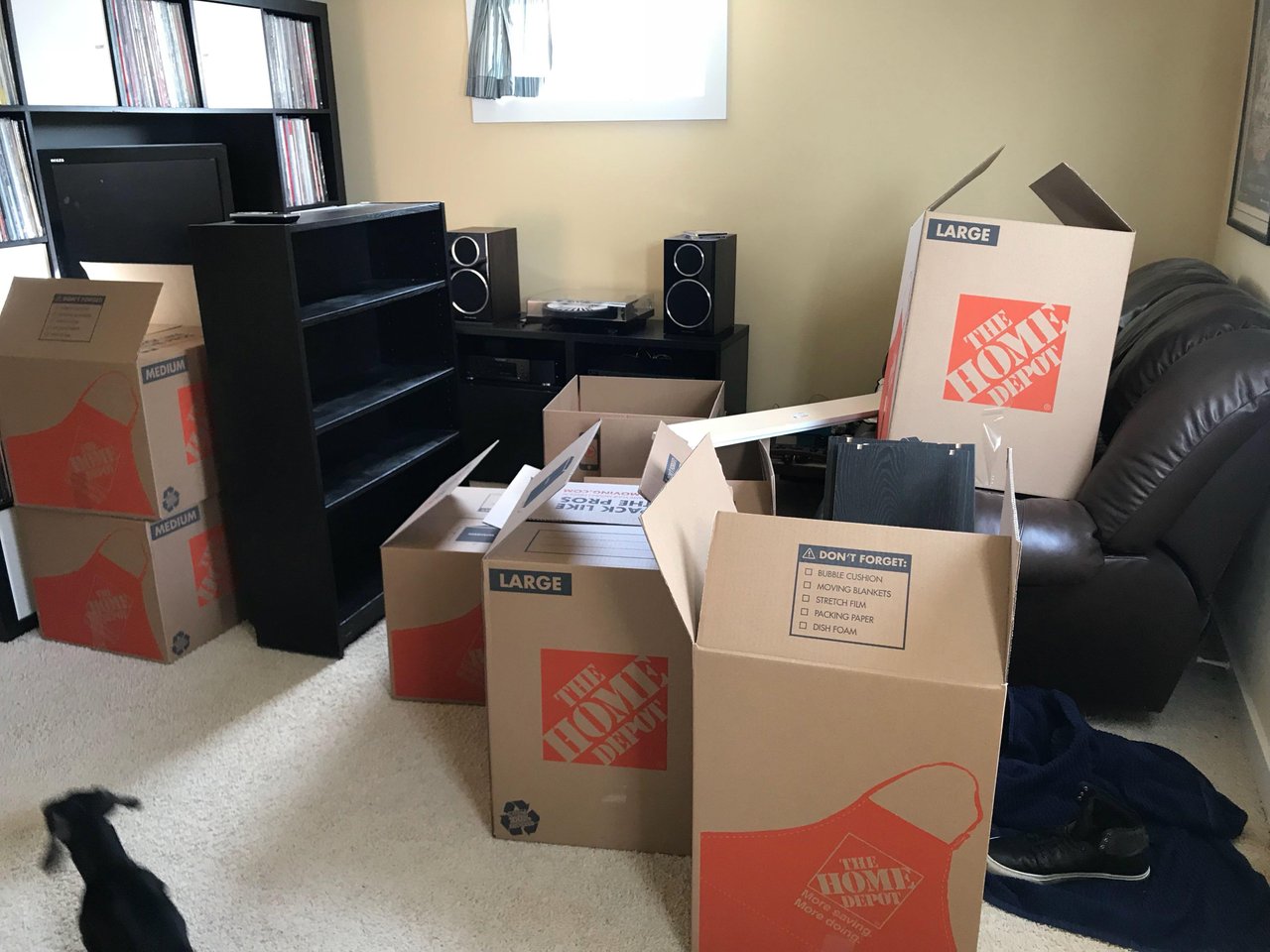 OMG, moving or cleaning?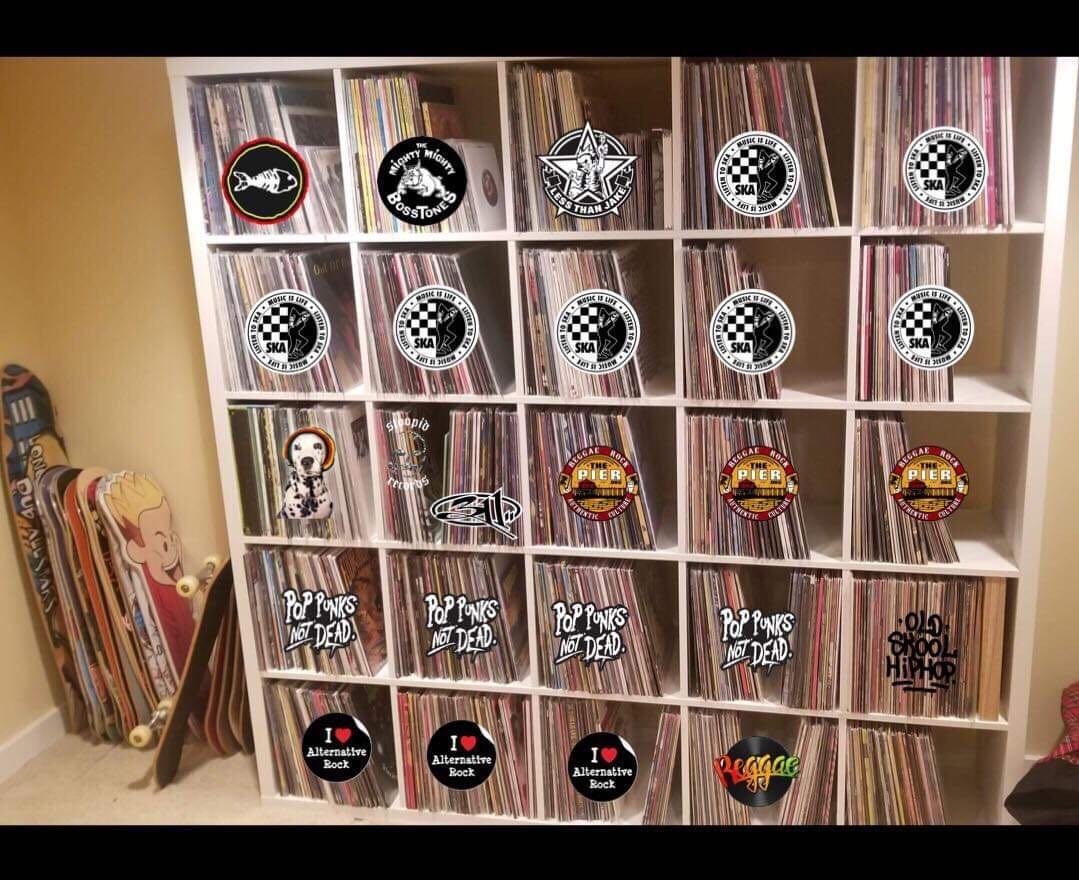 IKEA construction success!
OK, let's see this snow.
The "Wednesday Walk" Bit.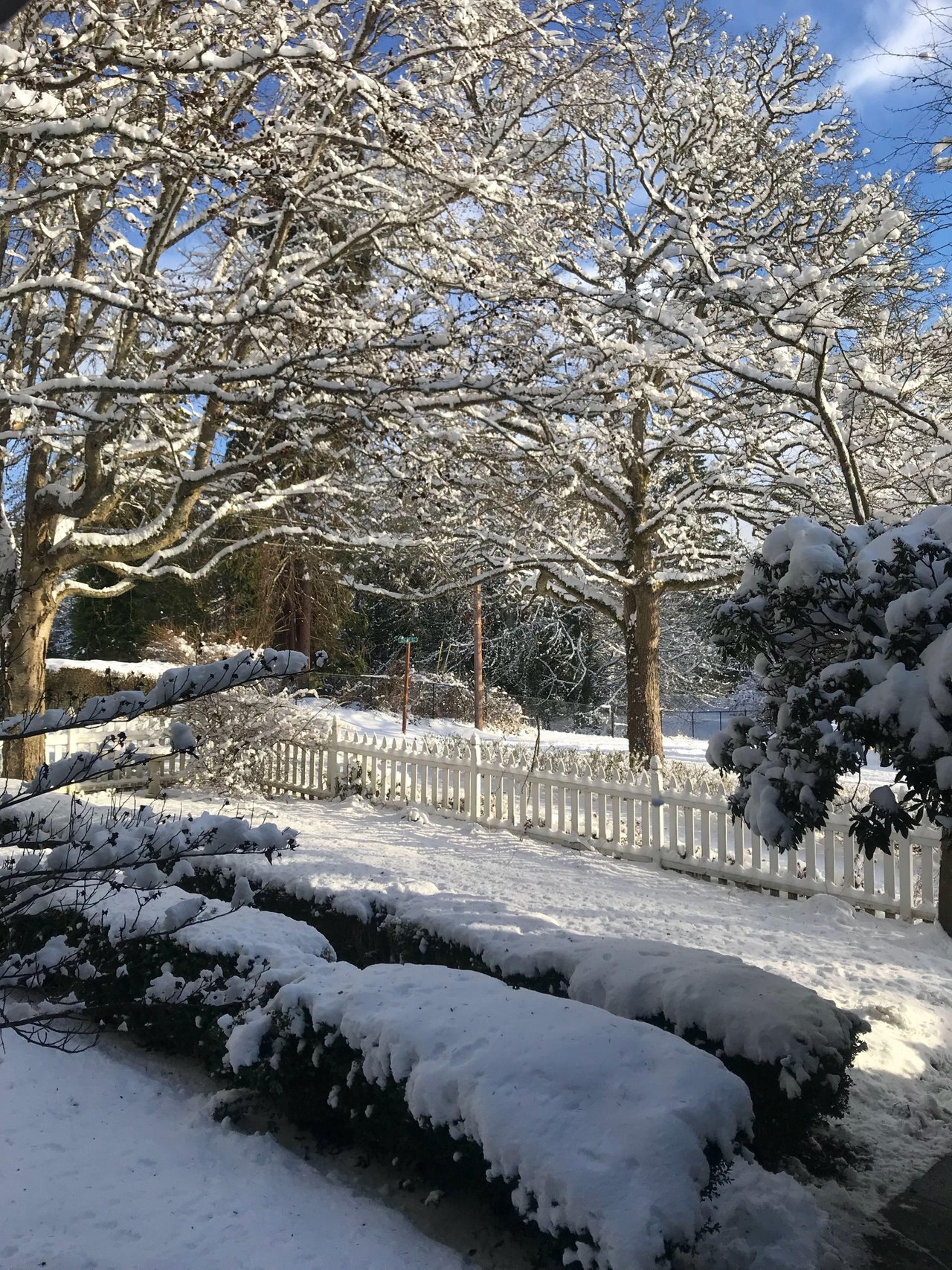 Porch snow.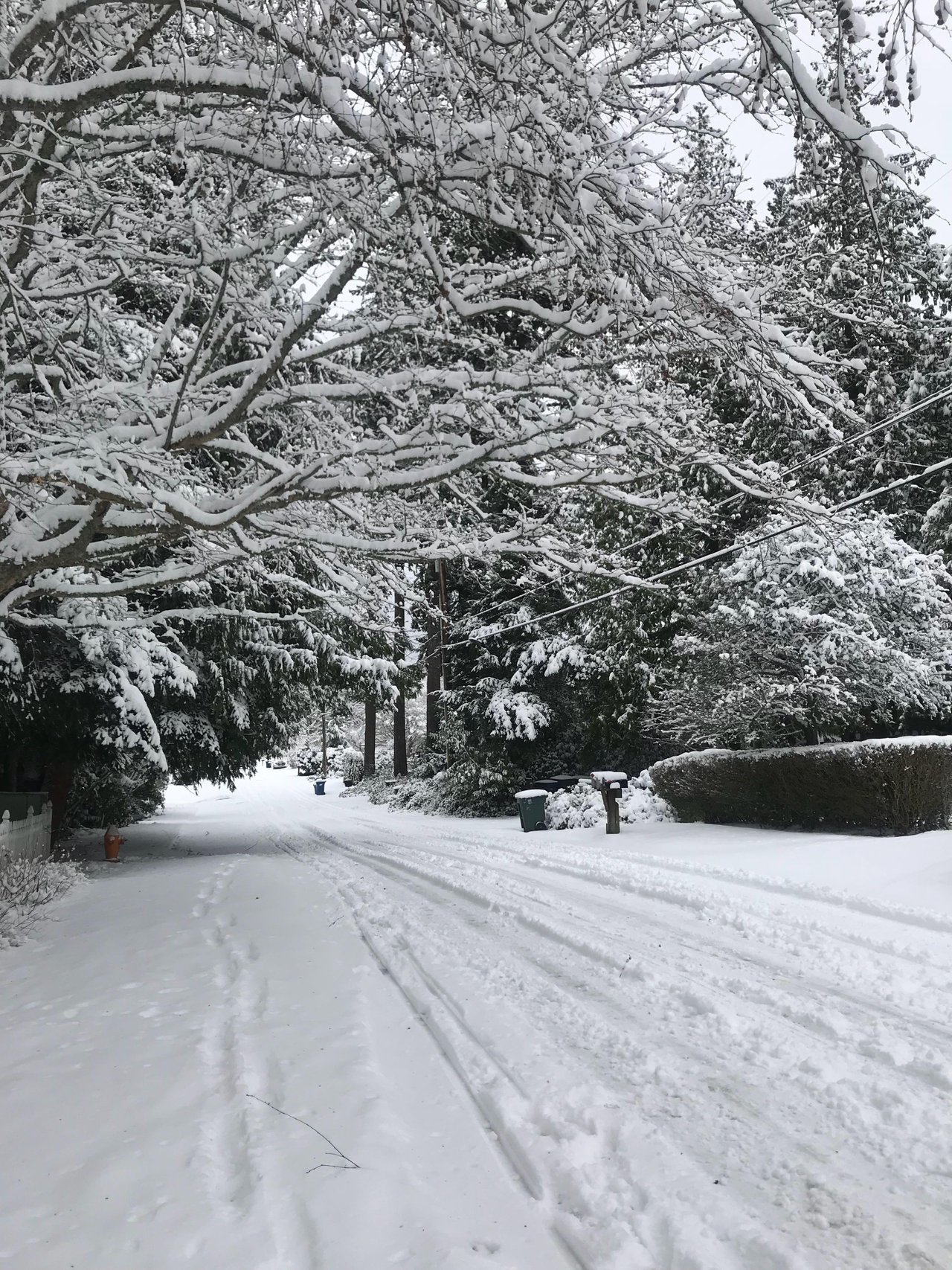 Street snow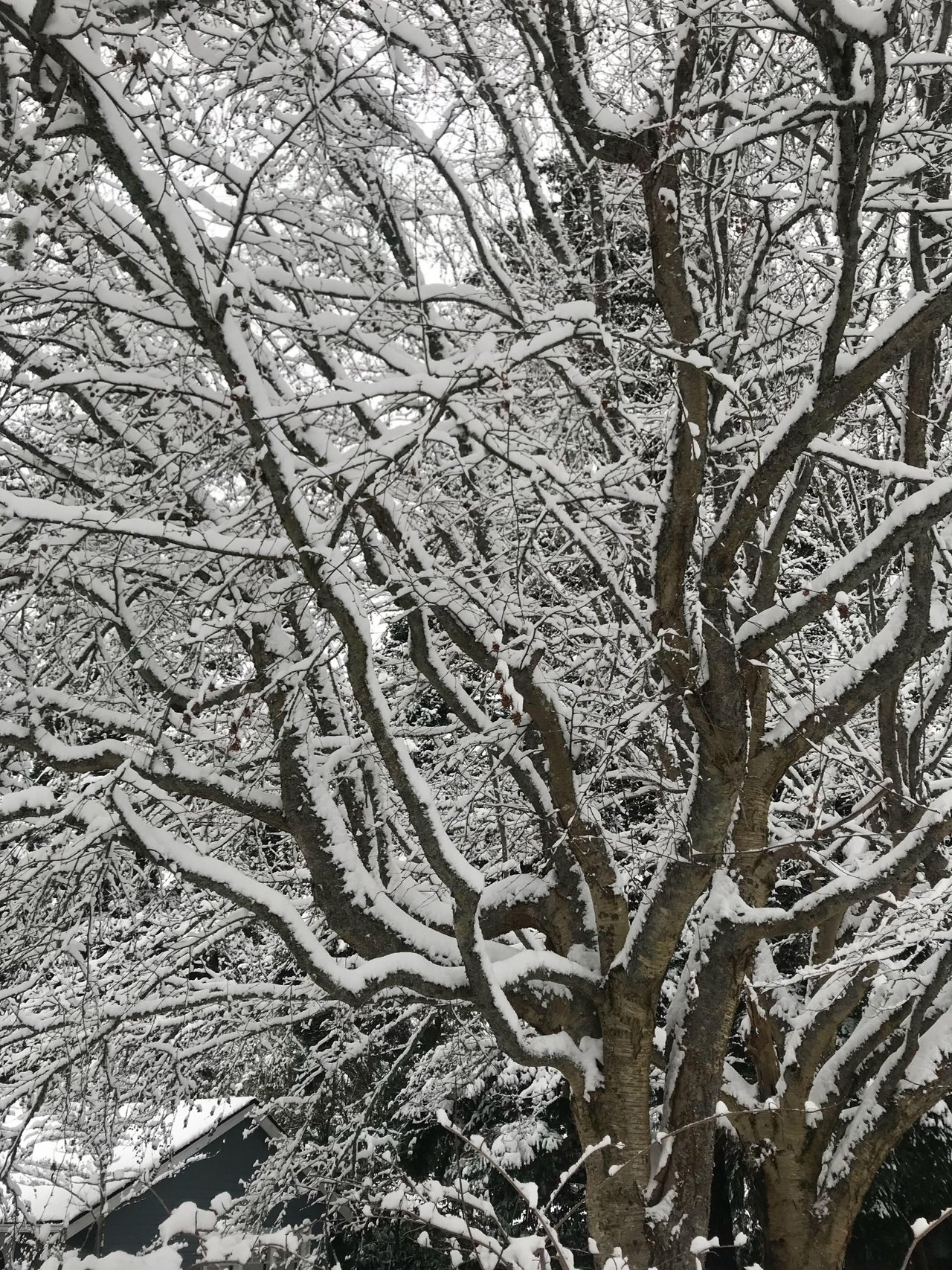 Tree snow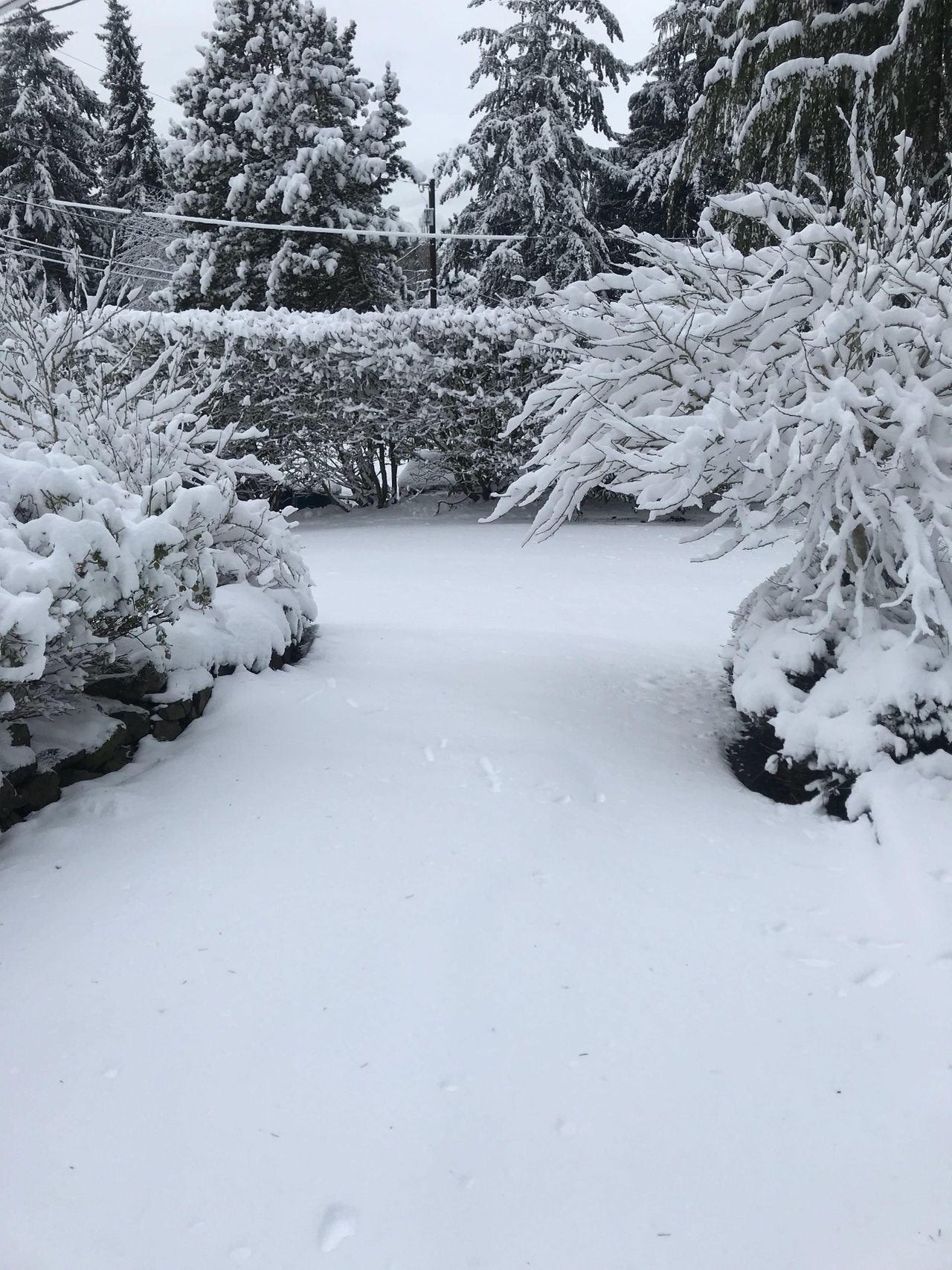 Driveway snow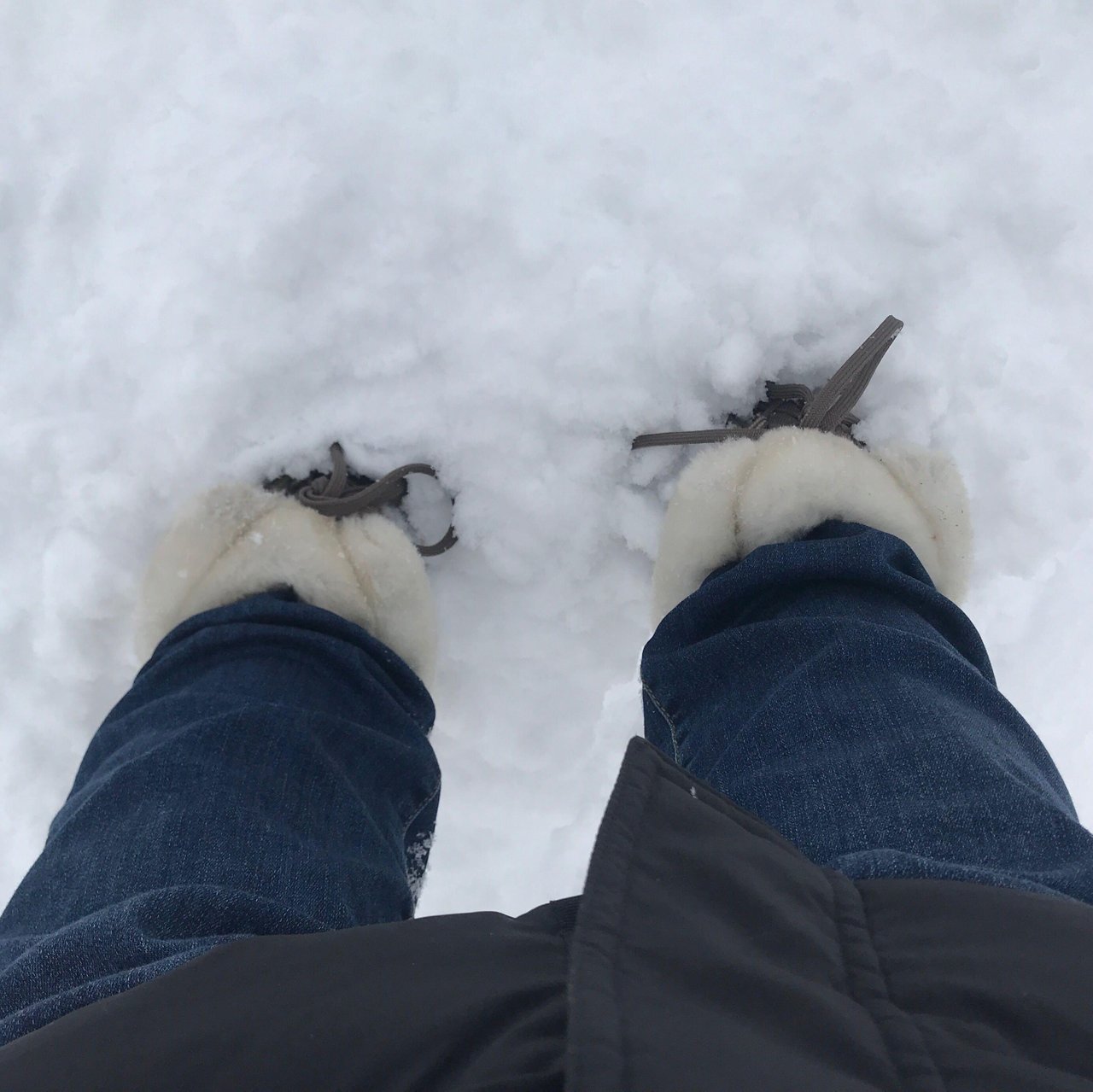 Feet snow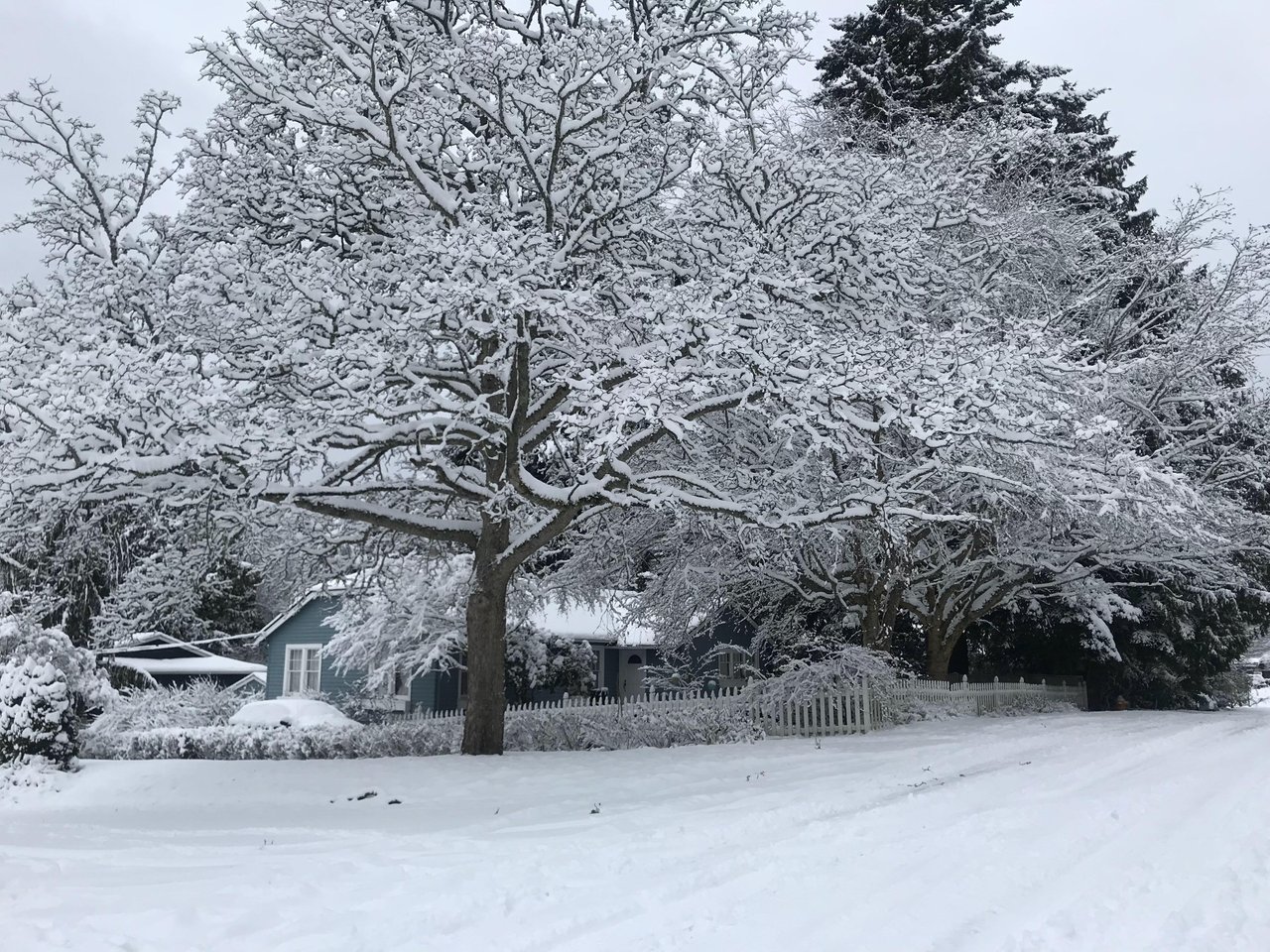 House snow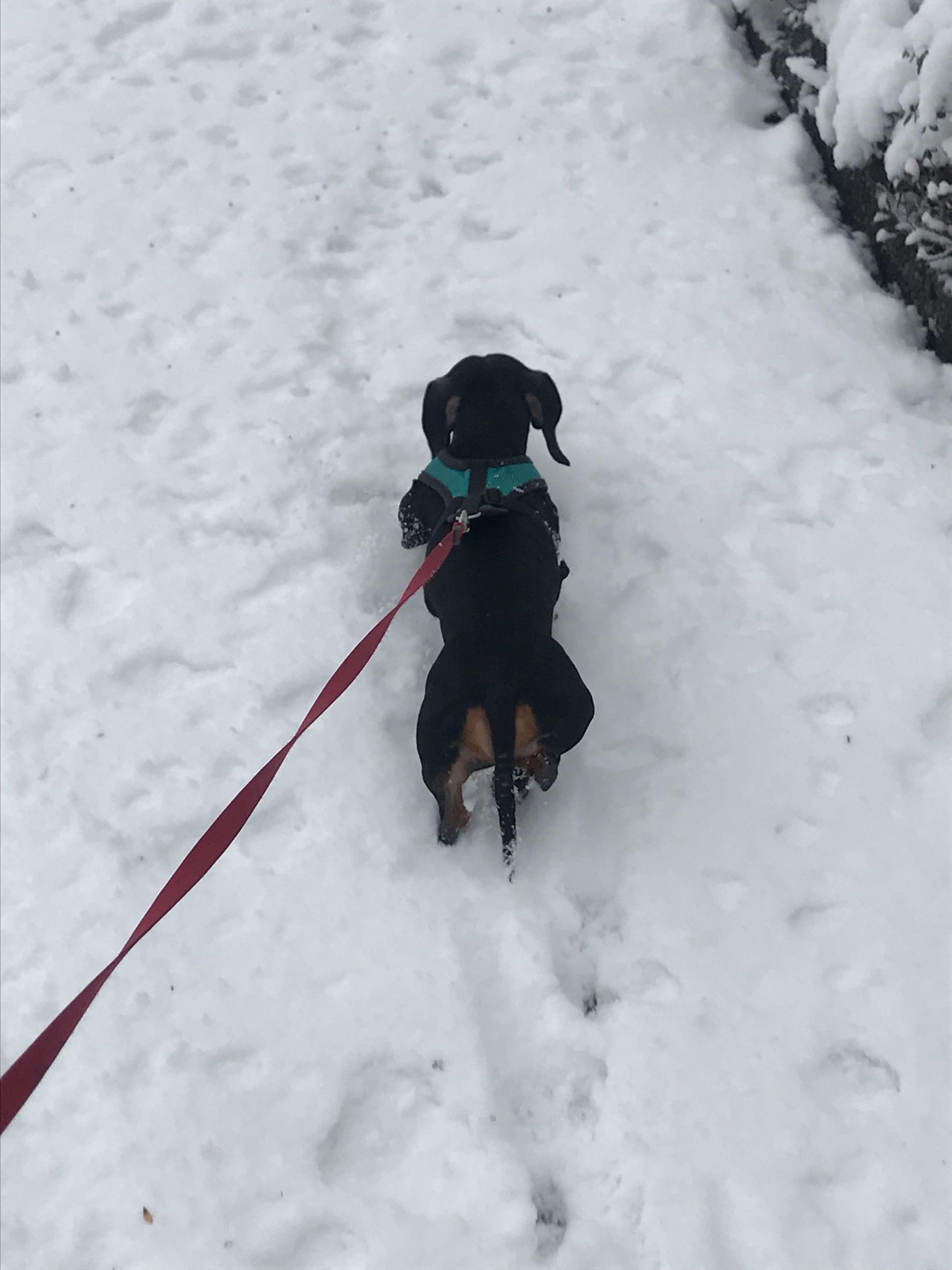 Dog snow. (He is SUPER displeased.)
Sunday brought more snow!
The "Sublime Sunday" Bit
Today started clear, but the threat of more snowed loomed. In preparation, I walked to the grocery store for a few more supplies. Then I quickly shoveled a path from our house to the garbage and recycle bins (with all of Saturday's cleaning some items needed to be taken out). About an hour after I finished the snow returned. We've probably gained another 4 inches since late this afternoon.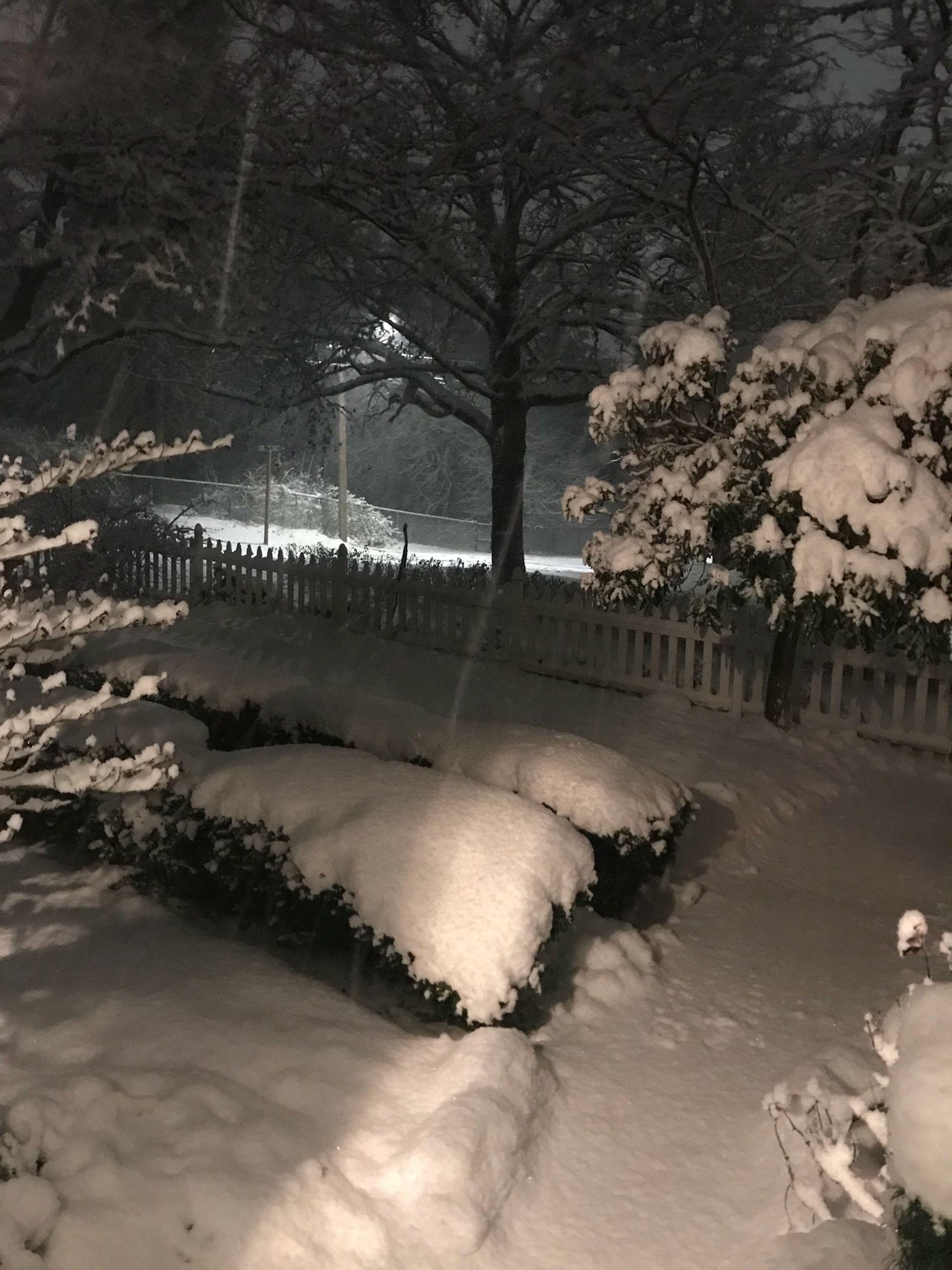 Snow is meant to continue through the night.
Calling tomorrow a SNOW DAY!!!
The Steem Silver Gold Bit
To top off the fun filled weekend, today I purchased a gorgeous piece of silver. @raybrockman was selling pieces from his personal collection. I snagged a 3oz star created by @pit-bullion. I can't wait to get this baby home. ☺️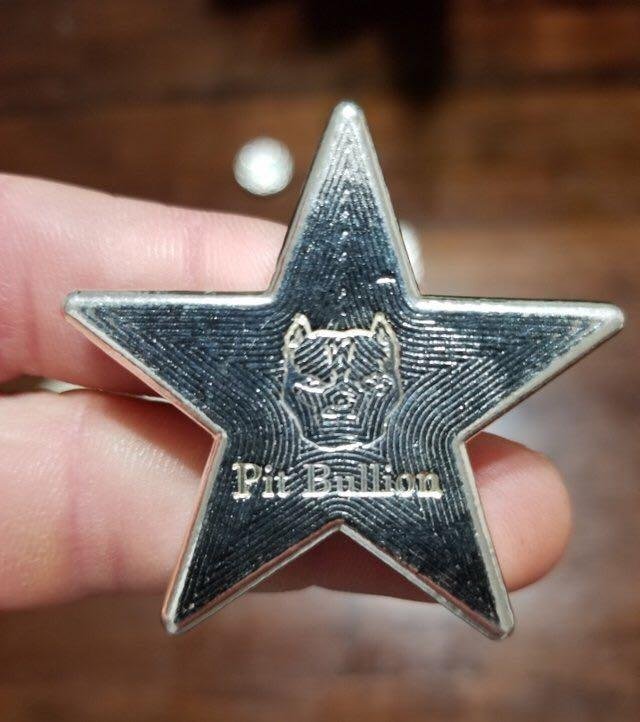 3oz, .999 Fine, number 5
All in all, a lovely and productive weekend!
---