Samurai Taira Kiyomori ruled Japan for nearly two decades of the 1100's.
In his honor, the Republic of Fiji released a new bullion coin.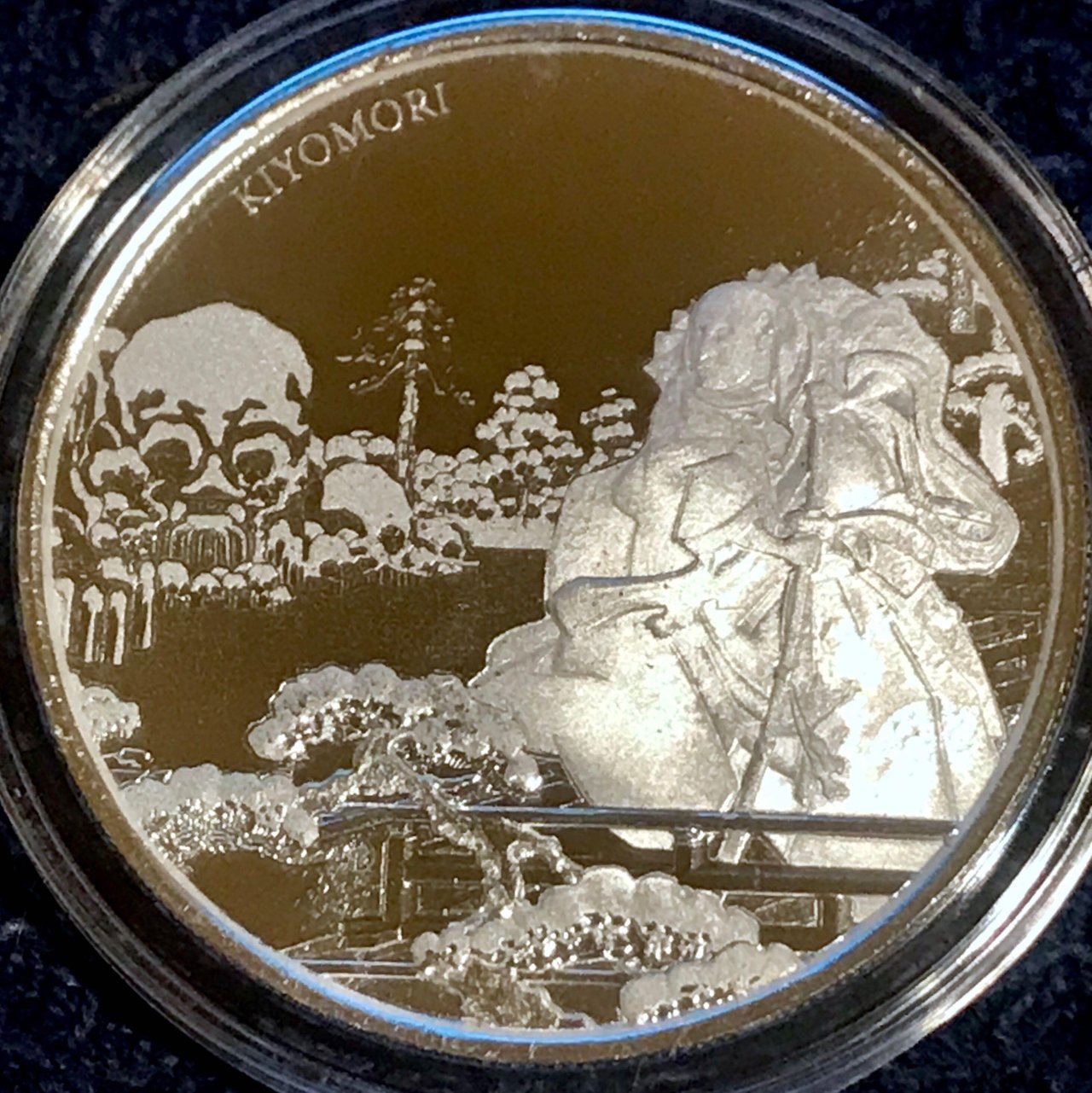 Kiyomori
This coin is the FIRST in a new series based off the painting Taira no Kiyomori's Spectral Vision. The art was created with woodblock by Japanese artist Utagawa Hiroshige in 1845. Each coin in the series will have a limited mintage of just 15,000 and will depict a different section of the painting.
According to govmint.com:
The coin depicts Taira no Kiyomori (1118-1181), who established Japan's first Samurai-dominated government. Kiyomori, who despite never taking the title of emperor himself, dominated the country's politics and was Japan's de facto ruler for more than two decades... In this design, Kiyomori is depicted as haunted by his past deeds surrounded by eerie, snow-covered skulls in an artistic interpretation of all the bodies Kiyomori had to step over to get to the top.
Such a wonderful example of a coin being both a piece of art and a lesson in history!
The coin itself is one troy ounce of .999 pure silver. It was minted by the Scottsdale Mint and has a mirrored finish. It was minted in 2018 and is legal tender with a $1 Fiji value. The face of the coin displays the Fijian coat of arms. The border is reminiscent of the patterns seen in Fijian textiles.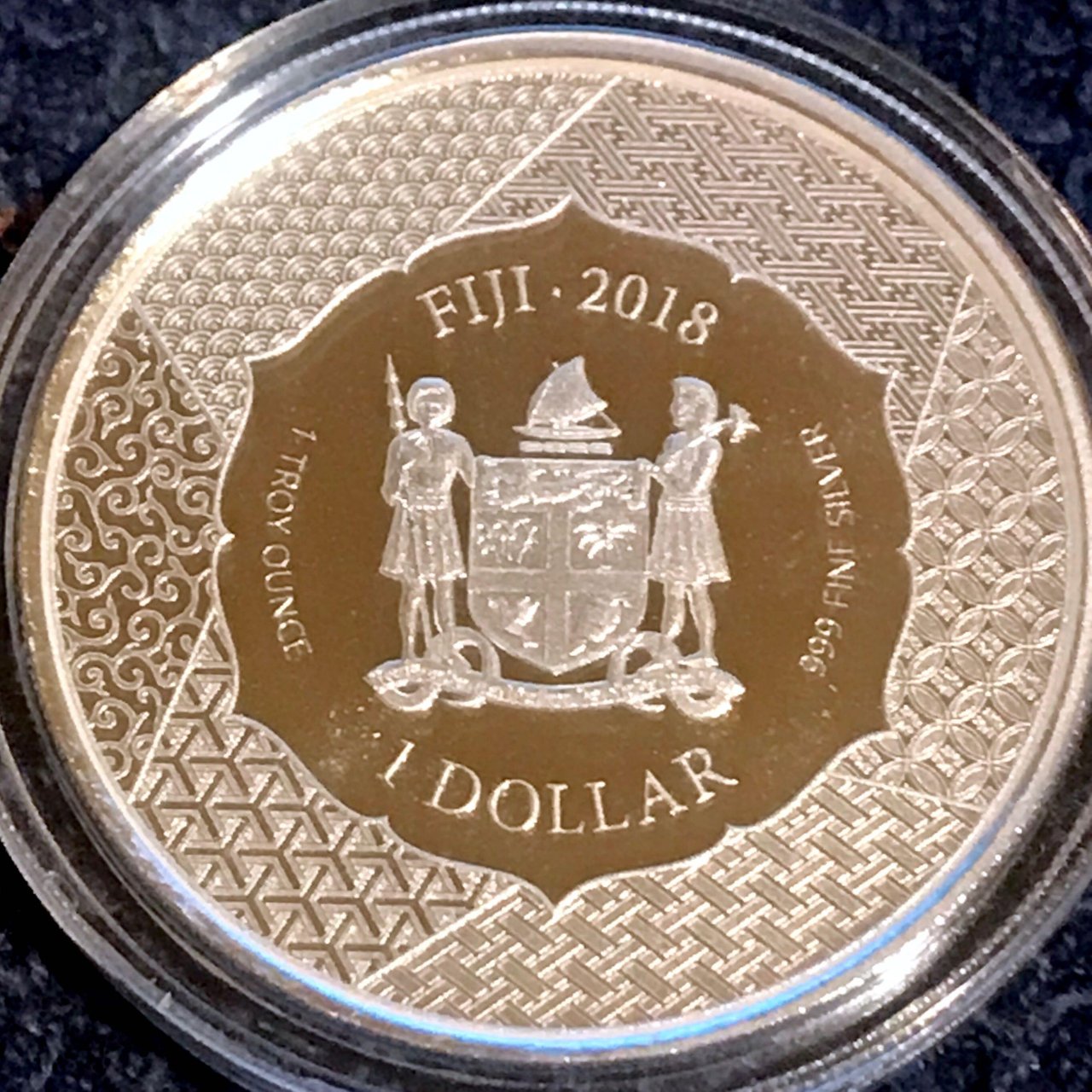 Republic of Fiji
I really love everything about this coin. I have always been drawn to Asian art. This is what inspired me to buy the piece originally. Finding out about the limited mintage and it being the first in a series is an added bonus. Plus, the border on the face of the coin is quite intricate and original in it's design.
Keep on Stacking!
---
Proud Member of: