Today I visited my local coin shop.
And I came home with a new silver art bar! 😍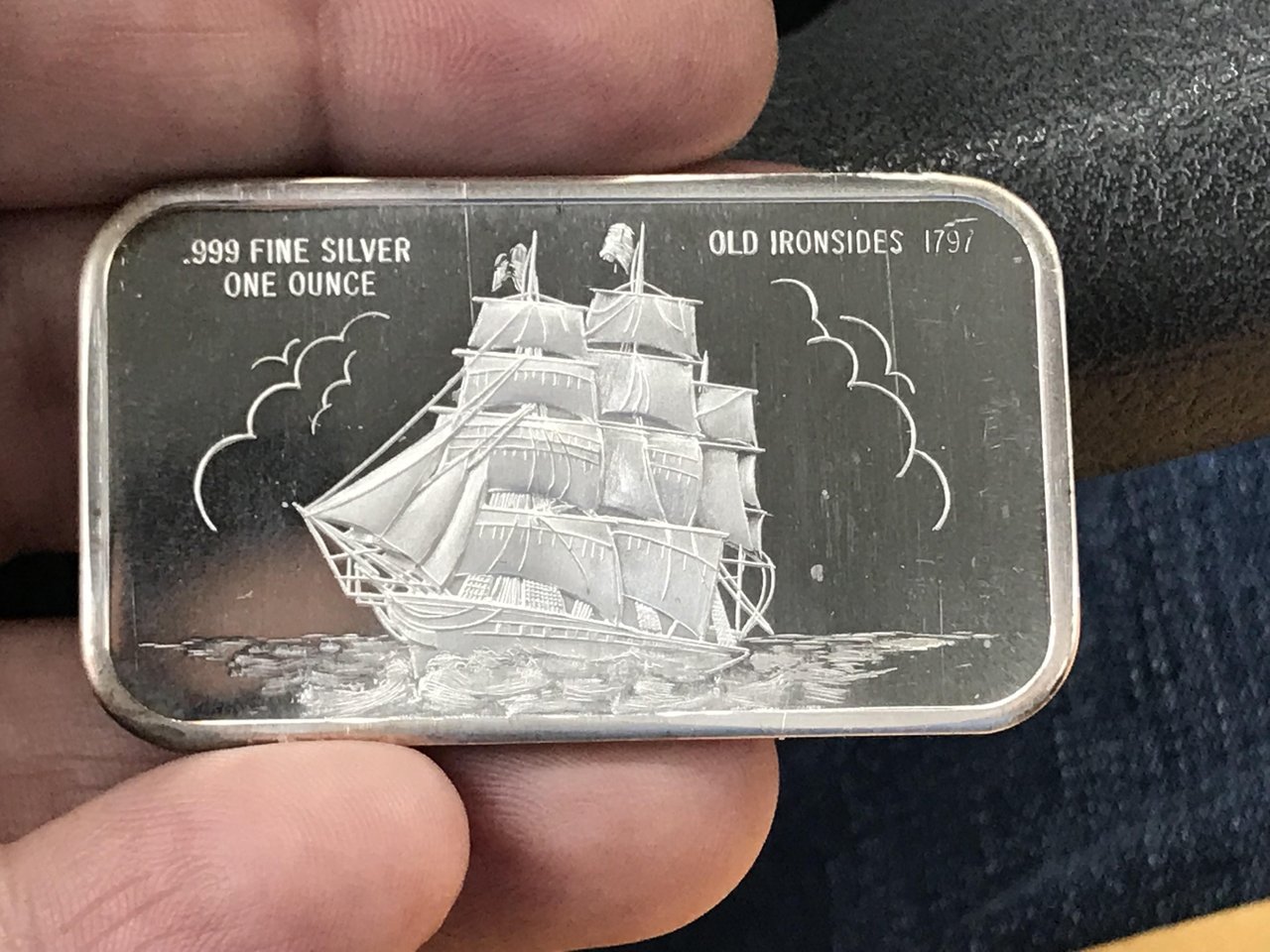 Old Ironsides
USS Constitution is the oldest commissioned warship in the world still afloat. Nicknamed "Old Ironsides," she is today berthed in Boston and is known as "America's Ship of State."... On August 19 (1812)she ran across the British frigate Guerriere, who accepted battle. In a short and sharp engagement, Constitution wrecked Guerriere while suffering only slight damage herself. This victory gave rise to the comment "her sides are made of iron," and her nickname "Old Ironsides." Source
This Madison Mint bar is one troy ounce of .999 pure silver. Struck in 1972, there are three different versions of the Old Ironsides bar. Each shares the same image on the obverse, with a different image (or in the case of my bar, no image) on the bar's reverse.
I love a nice piece of ship silver!
The shop was also selling a 10oz JM bar for $159! Alas, I didn't have that kind of fiat for silver today. Instead I used close to that for three new pairs of kicks! 👟 👠 👞
Cheers!
---