Hey there, everyone!
Today was Veteran's Day honoring all Veteran's, both living and deceased that have served their country honorably during war or peacetime. Thank you all.
Veteran's Day also marks my birthday as well. As a kid, I ALWAYS got my birthday off from school, which was great. Another year has gone by and I'm still 18 in my head........well, maybe just a bit older than that but still way younger than I am now.
Enough of that, and now let's cut to the chase! We took a trip to Bellingham Washington today to take a hike along the bay into Fairhaven and back. But, before that, we headed to a local coin shop that unfortunately turned out to be disappointing. They really didn't have much to see and they were way over priced for what they had. So, we headed to the other one in town and found what I was looking for but didn't know what it would be. Yes, I know that sounds a bit mixed up, but sometimes when I go looking for silver, I don't know what I'm looking for exactly, but when I see it, I know, lol!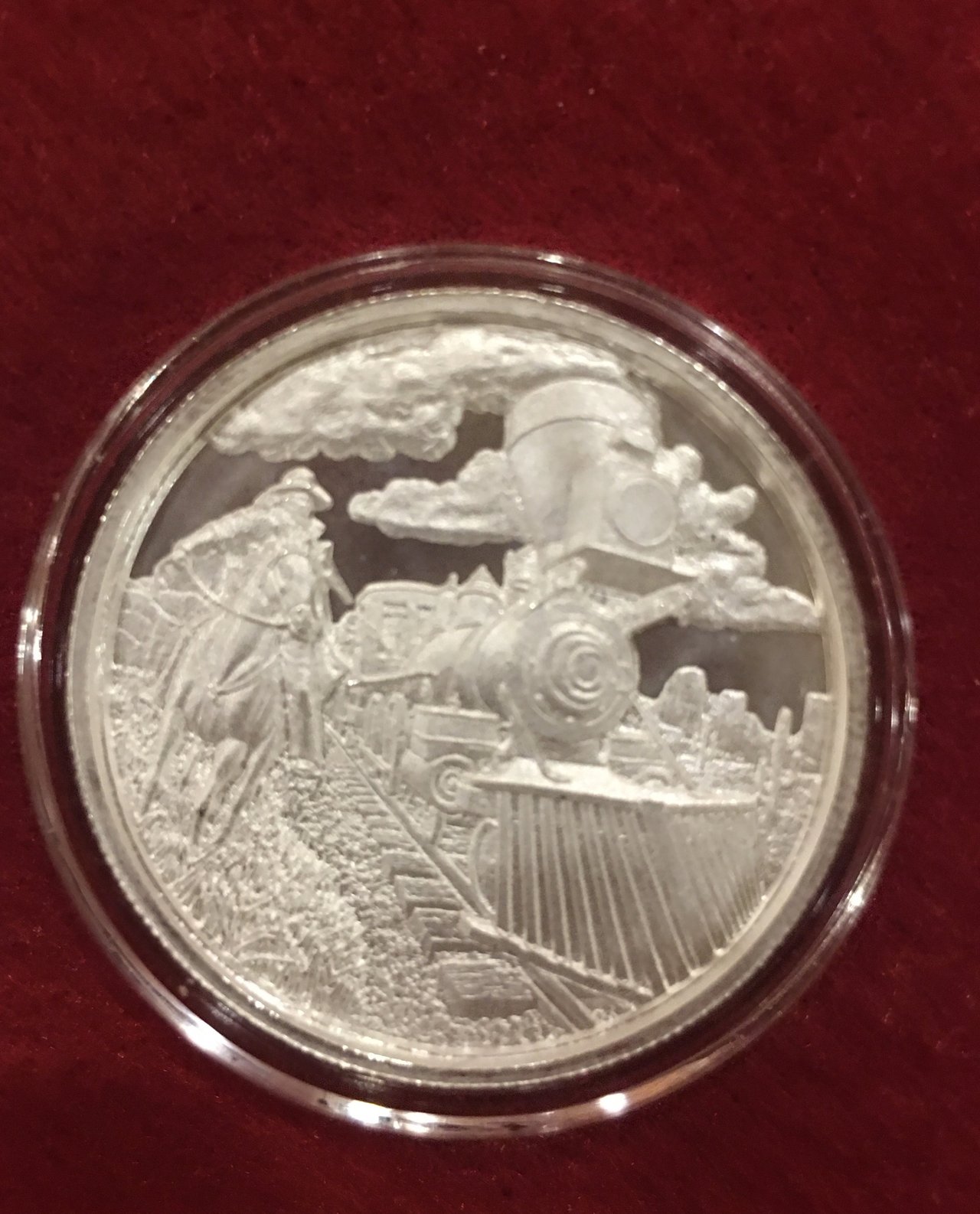 This is a 2 Troy Ounce silver bullion with a heavy relief of a steam train with man on horse back galloping along side of it on the obverse.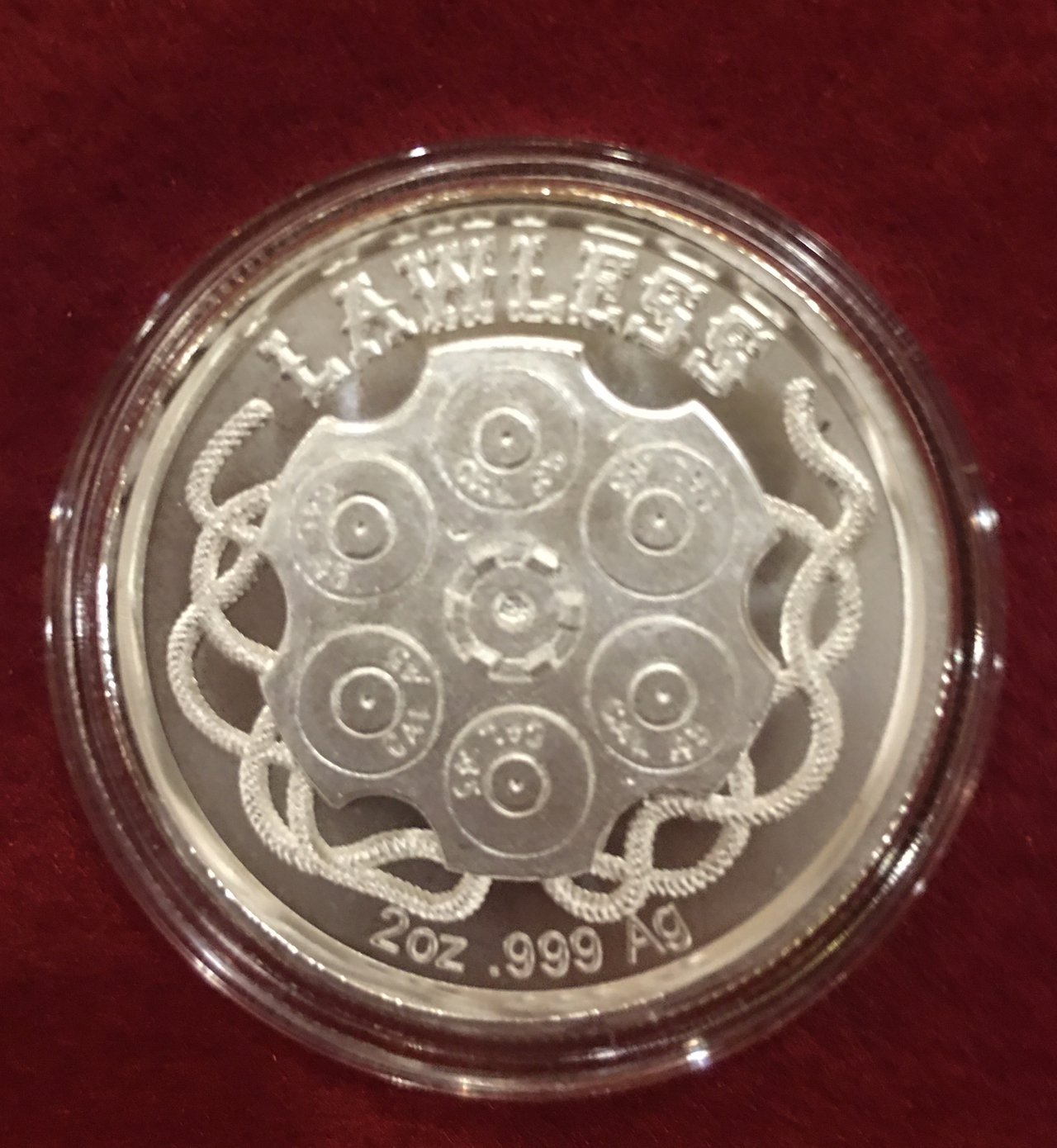 On the reverse, it looks like the chambers of a 45 caliber revolver surrounded by nicely done rope and the word 'LAWLESS' at the top.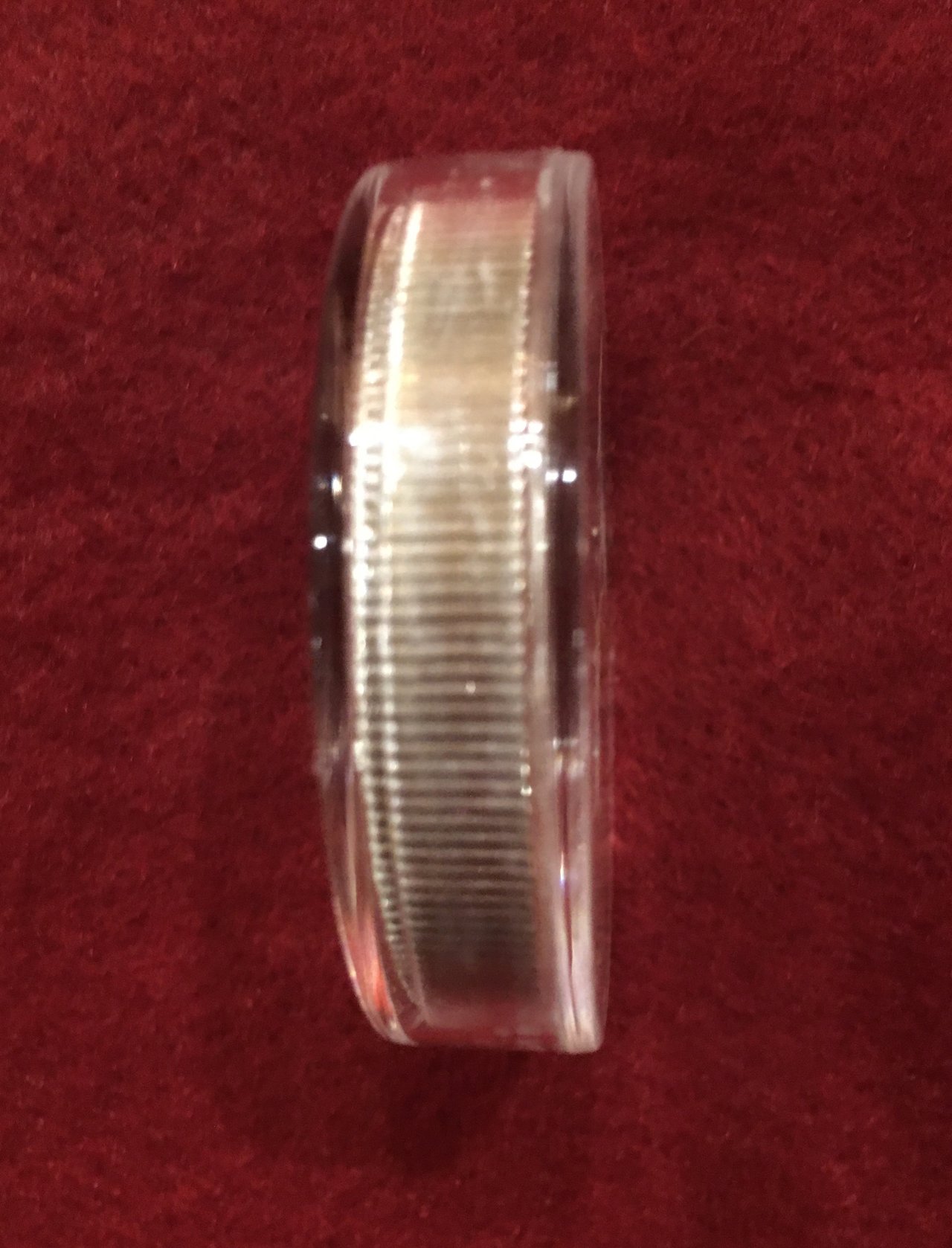 The edges are nicely serrated. The entire round is extremely detailed. It's encased in a clear poly and I would have photographed it without the case, but I couldn't get it opened, lol! I was quite happy with my birthday purchase!
Thanks for stopping by and please leave comments below on what you think!
Have a wonderful evening😎