I just made a sad discovery. There is a leech swimming around in the Silver Gold community here on Steemit, and its handle is:
cve3
First it goes around and makes comments that it hopes will get upvoted. Some seem genuine. Some, you can tell are just an excuse to comment.
Sometimes, it will upvote the original post...but at 1% or less. Equal to $0.005 or less.
Its winning touch though is when it goes back to its comments, at 6 days of age(before the upvote window closes) and upvotes itself at 100% upvote strength(about $0.35 at current market).
You can see here that 96% of its votes are going to itself: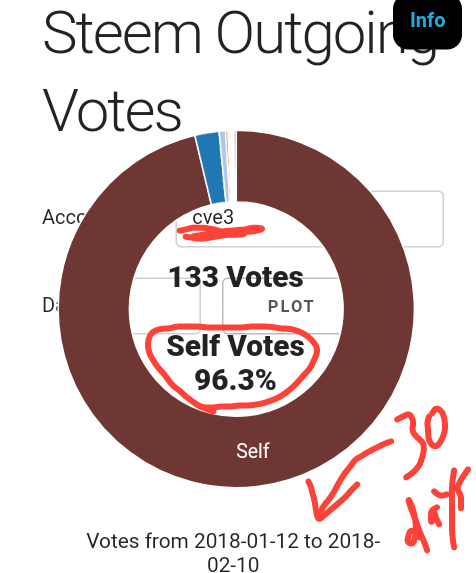 You can click on comments under his blog to see how most to all of the 7 day old comments and older have been upvoted at 100%...by himself.
As far as I can tell, only a small fraction of his Steem Power may have actually been invested in steem. None, if that was just a transfer through blocktrades from an older Steemit account. Most of his current account Steem Power is from upvoting himself.
This is my personal request to cve3 to NEVER comment on any of my Posts again.
Everyone else can do with this information as they see fit. But I want nothing to do with it.
Any discussion, thoughts and even dissagreements are welcome in the comment below(even by cve3 ...THIS ONE TIME).
Hope everyone else is doing well and having a great weekend!!
Peace