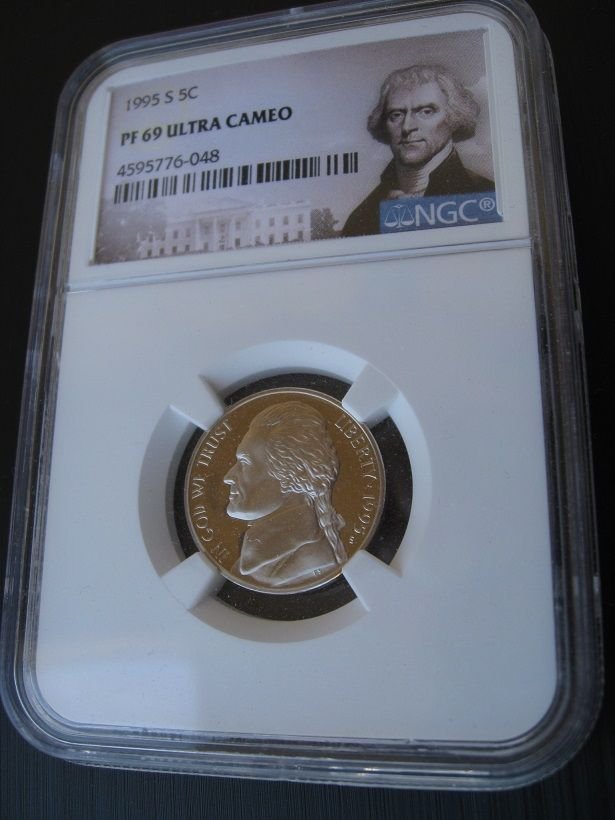 Hey everyone, haven't been around too much lately. Life just keeping me busy at the moment, but I would like to share one of my latest pick ups. I recently won this NGC certified 1995 Proof nickle in PF69 Ultra Cameo. This coin is a real beauty! It has some serious mirror finish on it.
Here are a couple close ups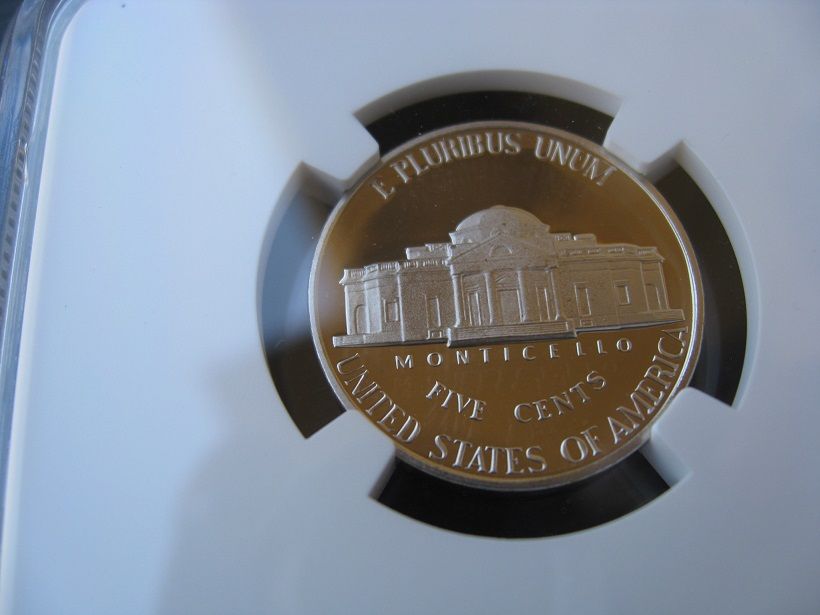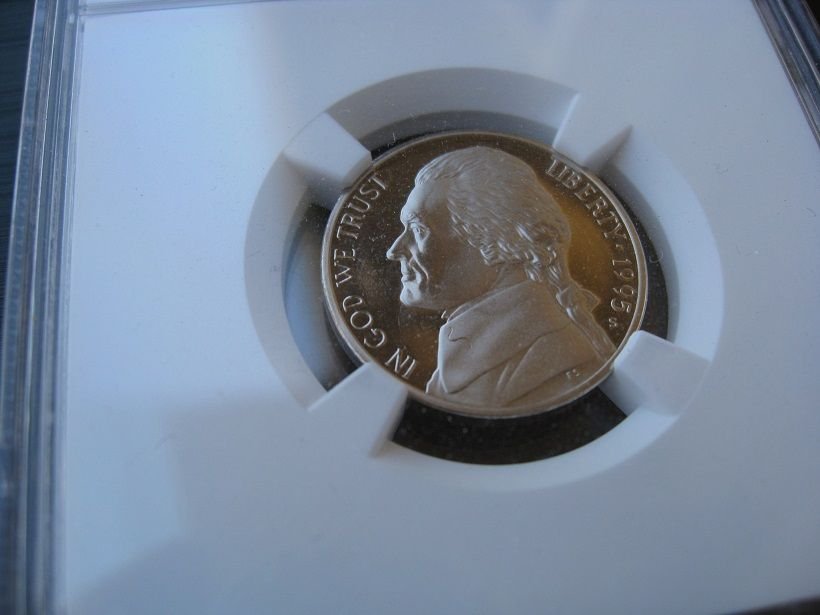 Well thanks for checking out my post and hope to be back on here more often!