1852 Silver 3 Cent Coins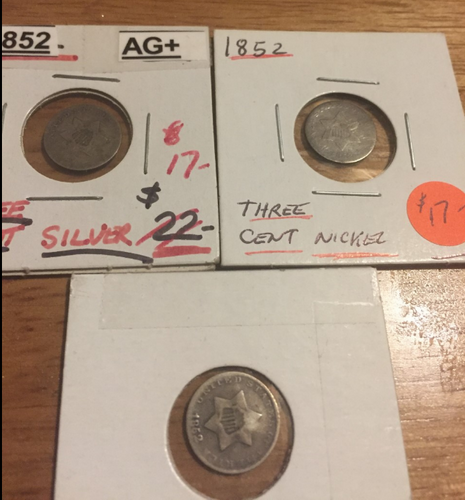 Tonight I'd like to share with you the next installment of my coin and paper money collection with a three set I picked up a while back of 1852 Silver 3 Cent Pieces.
As I understand it, these coins were produced by the United States beginning in 1851 and ranging to 1873. The United States developed these coins in a time where the price of postage was three cents per stamp.
The first three years from 1851-1853 had a composition of 75% silver and 25% copper while the later years from 1855-1873 were produced at 90% silver making some of the later runs a bit more desirable to silver collectors.
Each year these coins were produced, they were produced in a limited run and the coins you see here are the smallest coins ever produced by the US mint. Collectors will go to great lengths to add these coins to their collections.
Holding these coins is essentially holding a small piece of time, preserved in these small cardboard coin holders and a unique piece of US currency.
A Little More About These Coins
On the front of the coin you will find the Shield of the United States of America. This image of a shield is held within a 6 pointed star and is notable in it's design because the technology for the time period in which these coins were produced was not that advanced. Images of this quality were rare and seemingly ahead of it's time.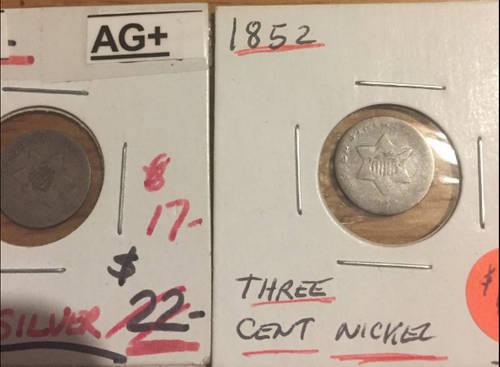 On the back of the coin you will find the coin's value notated in roman numerals III, within a large "C." On the outside of this image the coin was originally produced with 13 stars shown on the backside of the coin. These 13 stars represented the 13 original colonies of the United States.
Finding these coins in good condition is very difficult these days and the availability of finding these coins becomes harder and harder as time goes on.
I am extremely happy to have 3 of these and these too, much like my last post, are coins that I plan to hold and pass down to my children when they're older.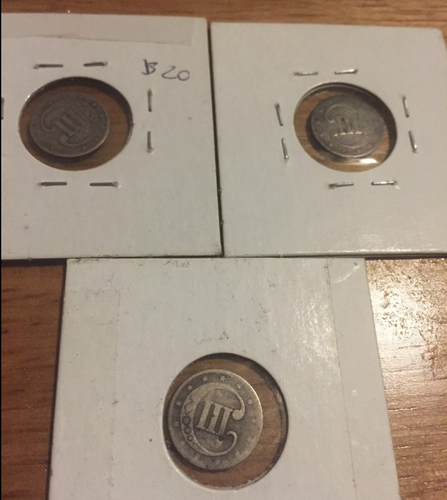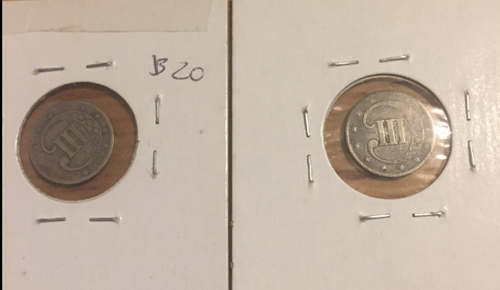 Thank you for taking the time to read my blog post and I hope you enjoyed the latest coins from my collection!