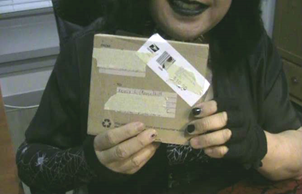 1

R
This was sort of 'Out-of-the-Blue' but that's the sort of Steemian and new #steemsilvergold member @naltedtirt is. I think the gist of the discussion was my reasons for collecting normal circulating US coinage apart from silver coinage in Canada. As mentioned in previous Coinstar blogs all our Chartered banks never exchange US coins at the proper FX rate and only at par. The reason is that the US coins are collected by the tons and warehoused until the bank could repatriate them over the border for a huge profit. I like to deny them every US cent I can. But I also like to keep and study the commemorative coins too and go through the exercise of researching them.
So what mysterious coins did Mr. @naltedtirt send me?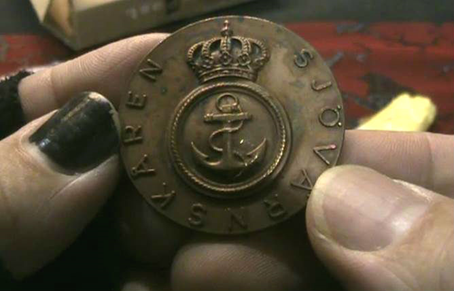 1
First and obvious item is this large high relief medal that was clearly not of US in origin. I love a mystery!
SJOVARNSKAREN is a Swedish volunteer Naval Auxiliary defence organization that was founded back in 1915. This organization today boasts a contingent of 4000 members under a Commander and Chairman. Since it's founding their role is to teach and train cadets in naval seamanship. This organization is under allegiance to the Swedish Armed forces.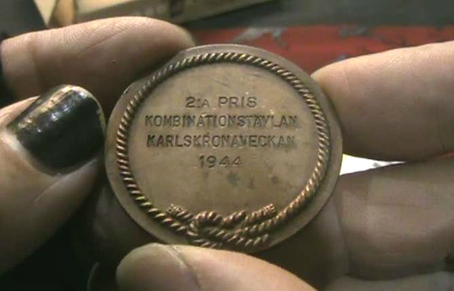 1
The inscriptions on the back; PRIS KOMBINATIONSTAVLAN KARLSKRONAVECKAN 1944
Translates to: PRICE COMBINATION BOARD KARLSKRONA WEEK 1944
There is very little information so far other than the City of KARLSKRONA that's hosts Sweden's only Naval base and headquarters of the Swedish Coast Guard. This medal was presumed to be awarded to a graduate in 1944 in the closing of World War 2.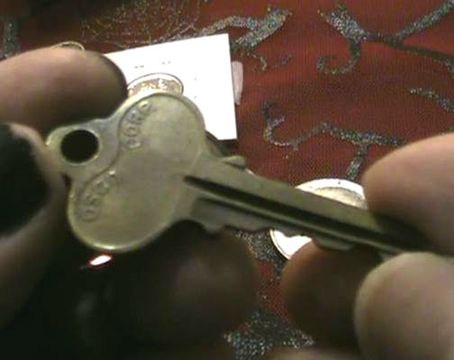 1
Hmmm. a brass key to what? Another mystery or a diversion?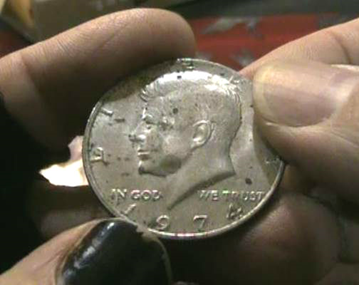 1
1973 Half Dollar Kennedy Nickel Clad copper 11.34 g, 30.6 mm diameter KM# 202b, Schön# 203b, mintage of 64,964,000.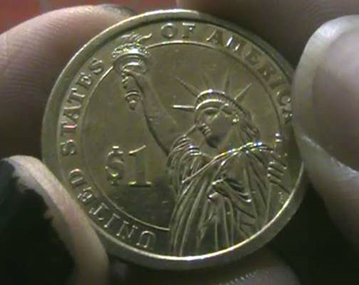 1
2013 P 1 Dollar William Howard Taft , Manganese-brass, 8.1 g, 26.5 mm Diameter, KM# 549, Schön# 547, mintage of 4,760,000. And it also has the edge lettering of E PLURIBUS UNUM 2013.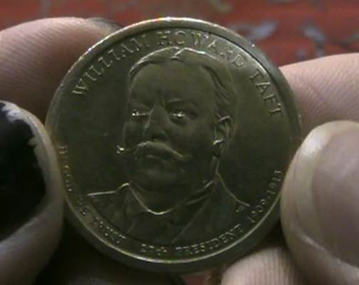 1
A commemorative issue specimen of the Presidential dollar coin program series featuring the 27th President of the US from 1909 to 1913 William Howard Taft.
I definitely don't see too many of these as they get taken out of local circulation quickly. Most current coin operated machines would reject them and would be useless to make transactions so they tend to stay in Canadian junk drawers and change jars rather than be circulated in public in Vancouver, can't say the same anywhere else in Canada.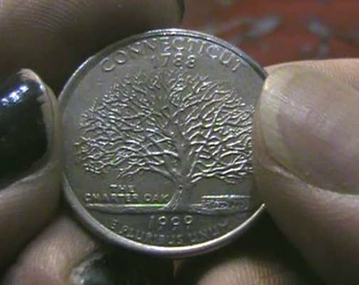 1
1999 P ¼ Dollar Washington Quarter Connecticut Nickel clad Copper, 5.67 g, 24.3 mm, KM# 297, Schön# 297, mintage of 688,744,000. This kind of Reminds me of the 'Tree of Life' motif.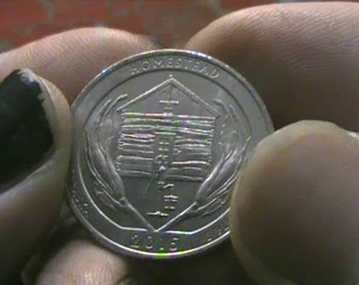 1
2015 P ¼ Dollar ''Washington Quarter'' Homestead National Monument of America, Nebraska Nickel clad Copper, 5.67 g, 24.3 mm dimeter, KM# 597, mintage of 214,400,000.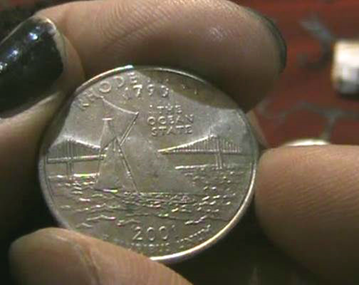 1
2001 D ¼ Dollar Washington Quarter Rhode Island Nickel clad Copper, 5.67 g, 24.3 mm diameter, KM# 320, Schön# 320, mintage of 447,100,000. Love the ship theme! And I think I may have a cousin living in Rhode Island too.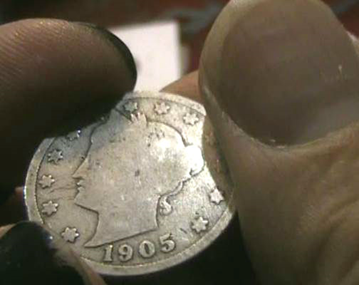 1
1905 Liberty Nickel, this would make this the oldest US nickel I have and had seen plenty of use before being retired in a collection. If this coin could talk.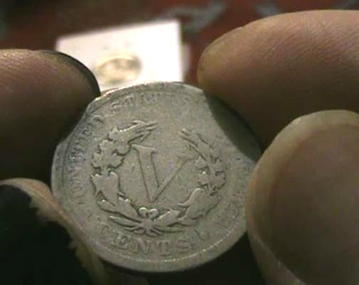 1
1905 5 Cents Liberty Nickel Copper-nickel 5 g, 21.2 mm diameter, KM# 112, Schön# 119, mintage of 29,825,124.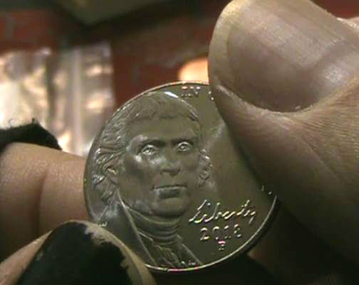 1
2018 P 5 Cents Jefferson Nickel Copper-nickel, 5 g, 21.2 mm diameter, KM# 381, Schön# 381, Mintage of 629,520,000.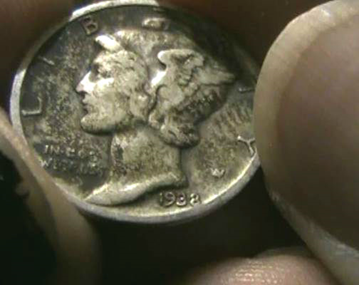 1
1938 1 Dime Mercury Dime Silver (.900), 2.5 g, 17.9 mm diameter, KM# 140, Schön# 133, mintage of 22,198,728.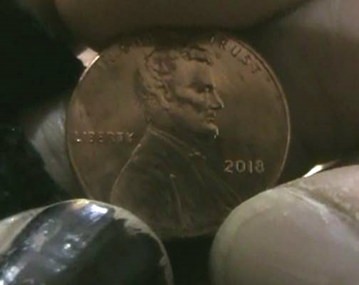 1
2018 1 Cent Lincoln Cent Shield Reverse Copper plated Zinc, 2.5 g, 19.05 mm diameter, KM# 468, Schön# 463, mintage unpublished.
Now this unique penny looks as if someone gave it a bath in hot solder but that's the way she came into circulation as a Zinc coated Steel penny as copper was desperately needed in the War. I definitely don't have a quality specimen of this War Penny as the one I have is in really bad shape.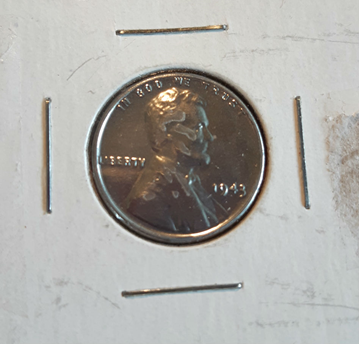 1
1943 1 Cent "Steel Cent" Zinc coated Steel, 2.7 g, 19 mm diameter, KM# 132a, Schön# 130a, mintage of 684,628,670.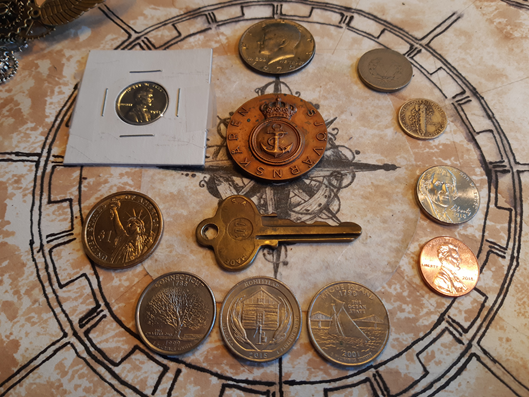 1
That was worth a few productive hours of fun research.
And thank you
@naltedtirt
for this educational gift and for my promotion to Honorary Sea Cadet.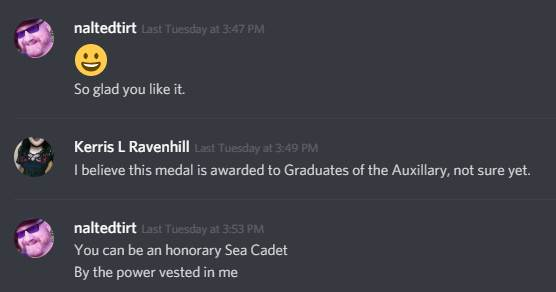 1
I'll just print out my own Diploma later. "The Bloody Raven – honorary Swedish Sea Cadet" And I'm not even blonde.
1. My own photos using Huawei KII-L05 Smartphone
P. Pixabay Vector under CCO
R. Clip art from 123RF
<

R
"Et lux in tenebris to serve laboro, sum sicarius" "I work in the shadows to serve the Light, I am an Assassin"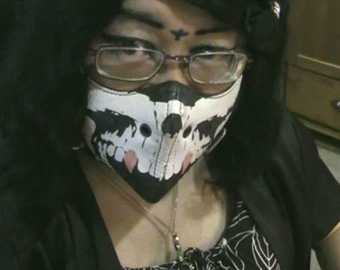 1 R