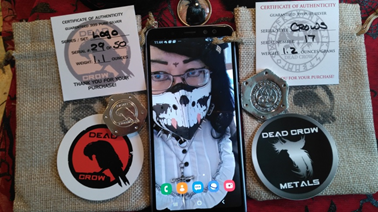 1Phttps://cdn.steemitimages.com/DQmUUu7dSRLGGn9cSJHrqVXJxvw96A6r5VuzAehoZkdn6bK/image.png
" Blackbirds tend to like Shiny Things" ~ The Bloody Raven
His name is Michael; a Stacker, a collector and a Silver Art Pourer. I came across his Instagram page over a year ago and you may already understand how I instantly became enamored with his first Logo Hex Bar, a perfect match made in hello….. Oooo I got a lot of goodies with it too.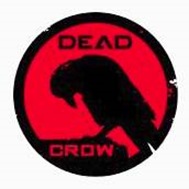 And like all poured silver bullion products they are more purposed in the collecting realm as opposed to being Investment silver. So when it comes down to emergency liquidation don't expect to recover the Premiums even with the average price of $25 per oz. any time soon unless silver takes a moonshot. Like many silver metal artists in this hobby they often just break even and barely covering his expenses so again it is a labor of love.
On Instagram: Dead Crow Metals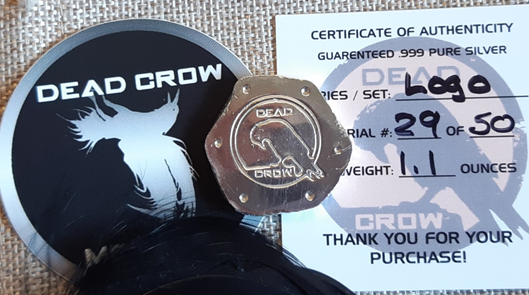 The Close up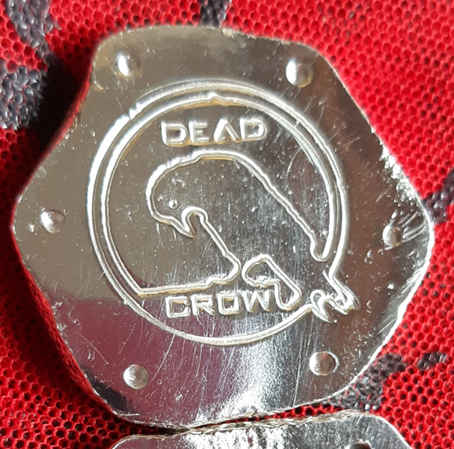 The Back Details!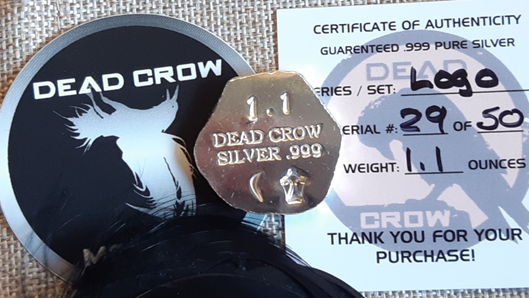 I like it. Its so me. On to the next piece.
The Second Logo Bar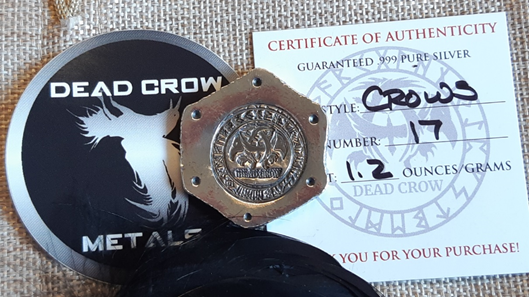 For this piece Michael got his inspiration from Norse mythology as I can identify elements of the Rune Ring like the one used in conjunction with the Valknut (Odin's knot) or the Viking symbol of Victory and Protection, the Aegishjalmur. The two Crow heads and silhouette inside the ring are not Odin's Ravens Huginn and Muninn and are a distinctly different from their smaller counterparts.
The Close Up.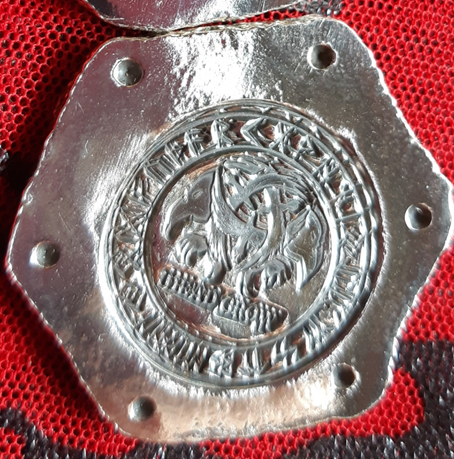 And yes, you are seeing double, as in double strike error
Oh my, I didn't want to impose on the new budding Pourer and that the first Hex was the priority piece I really wanted. Yet, I can understand that he wanted to send me a gift to make an amend for his oversight.
Again, the Back details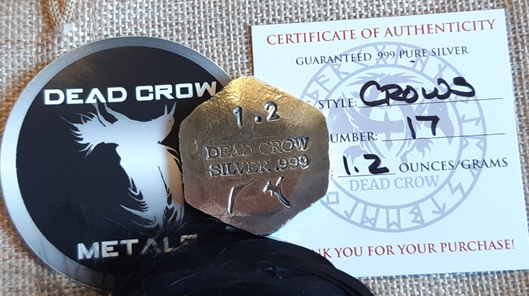 I insisted on keeping this 'Rare' Error strike and may be worth more! Then he promised to send me something nice and so He asked, "What size do you wear?" What could go wrong?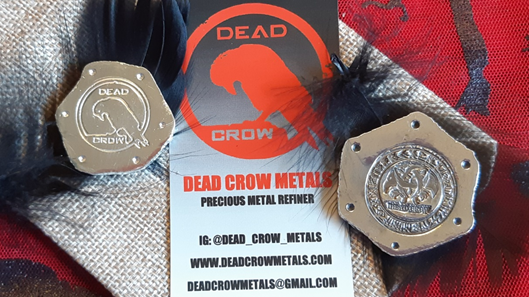 With the package came this delightful fridge magnet.
Note: The website no longer exists.
Other than that, even though I paid for 1 oz, Hexes the actual weights are more than promised as this Hex was 0.2 oz over for a total overage of +0.3oz (The @stokjockey Vintage bar effect)
As for the extra gift???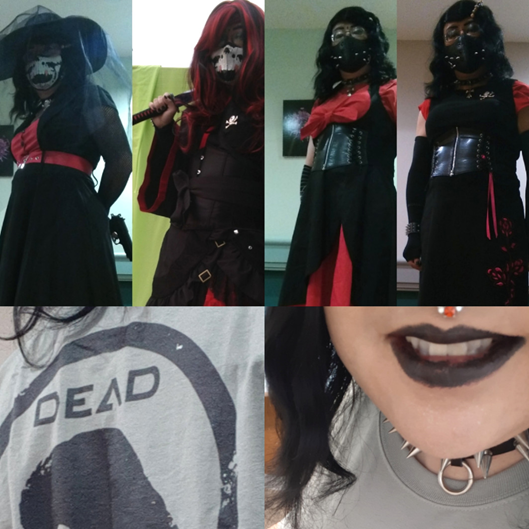 A military green Tee shirt, well I'm sure I could fit it in my wardrobe.
With all the goodies; the extra 0.3 oz. silver, stickers, Certificate of authenticity, fridge magnet, trademark stamped burlap bag, and Tee shirt Michael is not going to get rich with this hobby. But I am especially pleased with having his first logo Hex bars.
To you Collectors out there, do you collect by theme, style, or simply what you like?
Please tell me in the Comments below.

R

References
1. My own pictures shot with a Samsung SM-A530W
P. Image under Pixabay
R. Clip art from 123RF
W. Wiki Commons
Web: Viking style Norse Symbols
"Et lux in tenebris to serve laboro, sum sicarius" "I work in the shadows to serve the Light, I am an Assassin"