The other-other white metal is still rocking and rolling and is now priced $200 an ounce more than its yellow kissing cousin Gold at around $1,550 / ounce. Just nuts!!!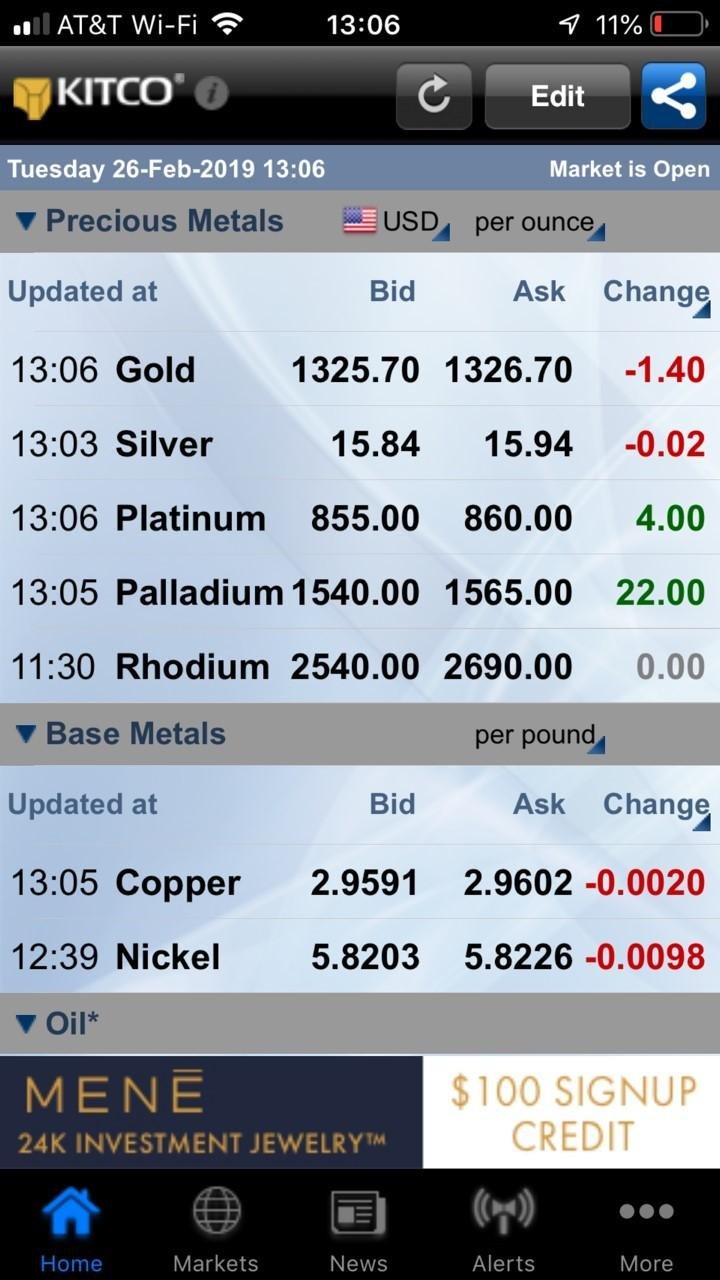 For the last several years, palladium has climbed on an interesting confluence of both supply constraints and new market demand trends. New demand is structural in nature with regulatory automotive demands in the West and China driving continued increases in demand. Along with this you have the major producer of over half of the world's supply of Palladium, South Africa, turning into a political basket case and you get a classic supply and demand speculative squeeze set-up that doesn't seem to want to stop.
I've recently rolled some profits in both Palladium and Rhodium into Crypto as I'm hoping not to be too greedy this time around.
To invest in Mene24k Gold Jewerly click Here
To open your own BitShares account, click Here
To open your own Binance account, click Here
To open your own Coinbase account, click Here