Not talking about what these precious metals were selling for in the year 2000, but just in the 2017. Generally, as the price of gold goes up or down, so does the price of silver. Palladium and Platinum follow their own set of rules driven by the auto industry.
What I finds strikingly odd though is in 2017, we had peak pricing spikes both PMs about 2 months apart following by a steep downward price.
Check out the silver chart.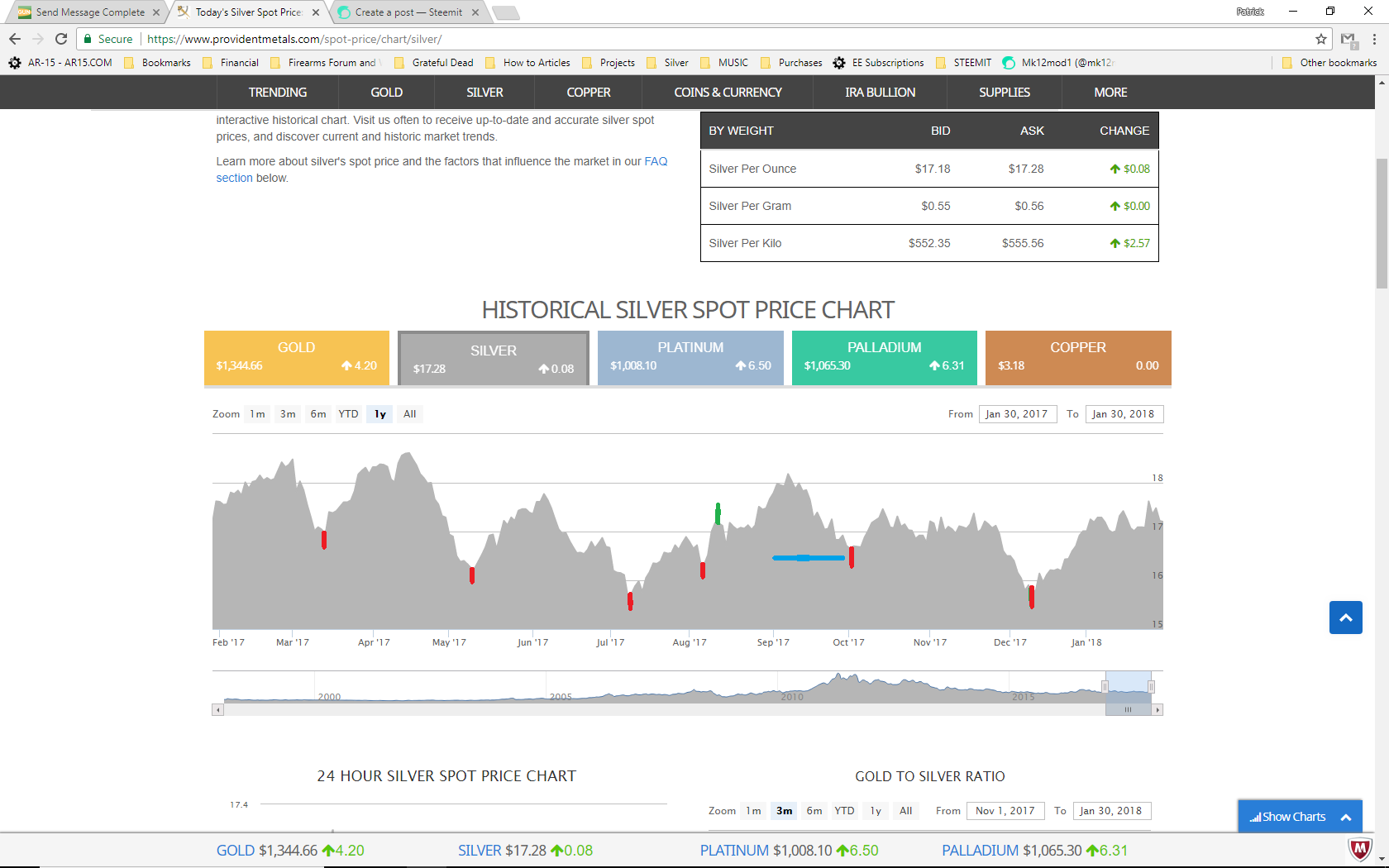 We see significant bottoming of price in beginning of March, May and July.
However in August we see a slight drop, in which I feel retarded the peak price for about a month. Furthermore, PM pricing was rather flat during most of August.
If we could magically remove the slight blip on the chart, the PM pricing would have seen a significant drop yet again in September as opposed to October.
Come the beginning of December we see another significant drop in PM pricing, which is 2 months difference again.
So by all means, by following this trend we should see a hefty price drop of PMs in February, right?
Coincidence, Collusion, Conspiracy? You tell me.......