I keep forgetting get to write this post, even though I added these two beauties to my hoard nearly a month ago now.
as usual when I shop silver, I go to Phelimint's to shop these particular limited edition rounds.
I decided on buying these two to complete my collection (having just sent off a lower-numbered round from this collection to @bengy ( his winning post as his chosen prize in our last Monster Raffle ).
so, I decided I needed to complete my collection before the 2019 Succubus Round comes out !
here's the beauties :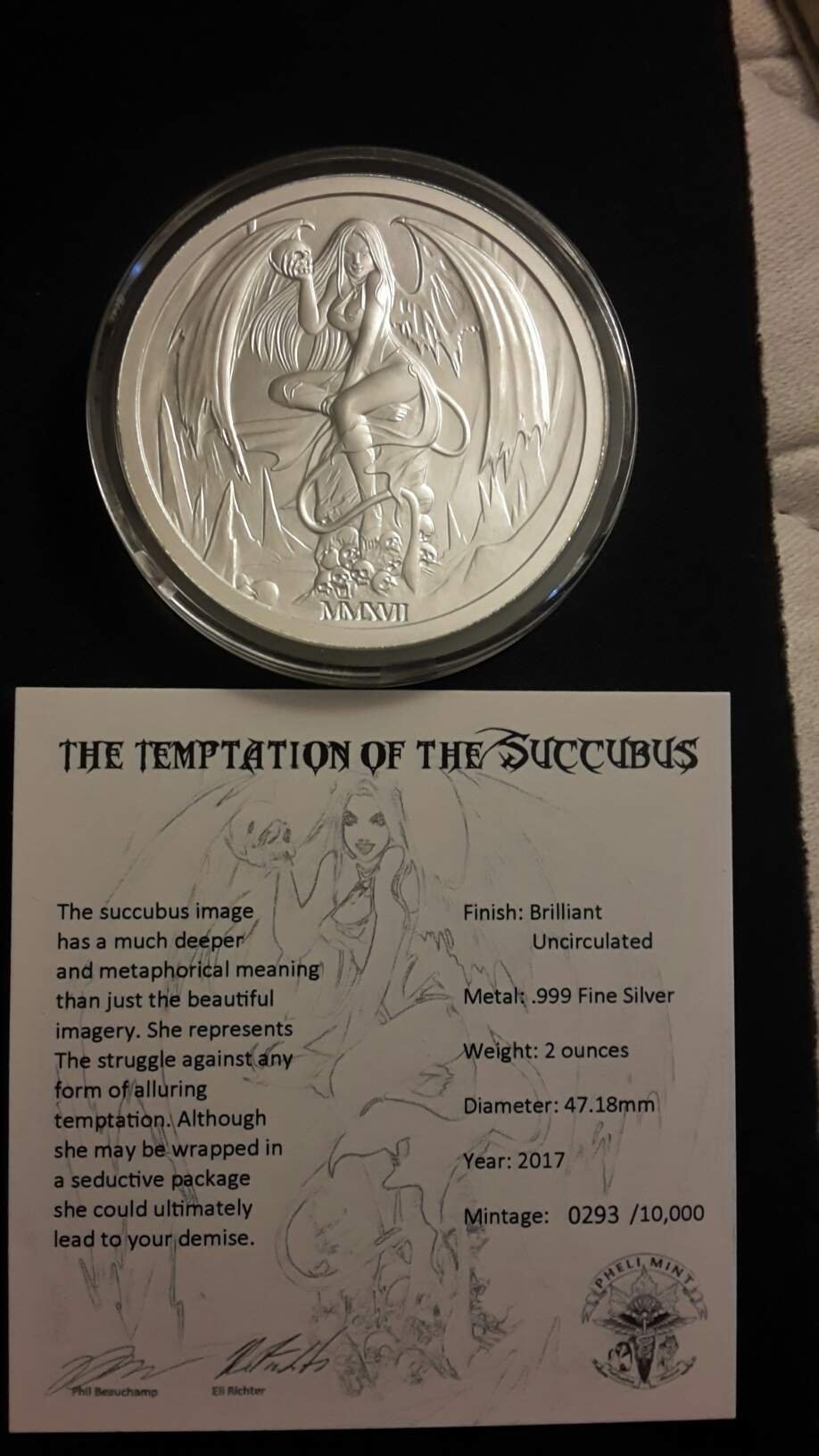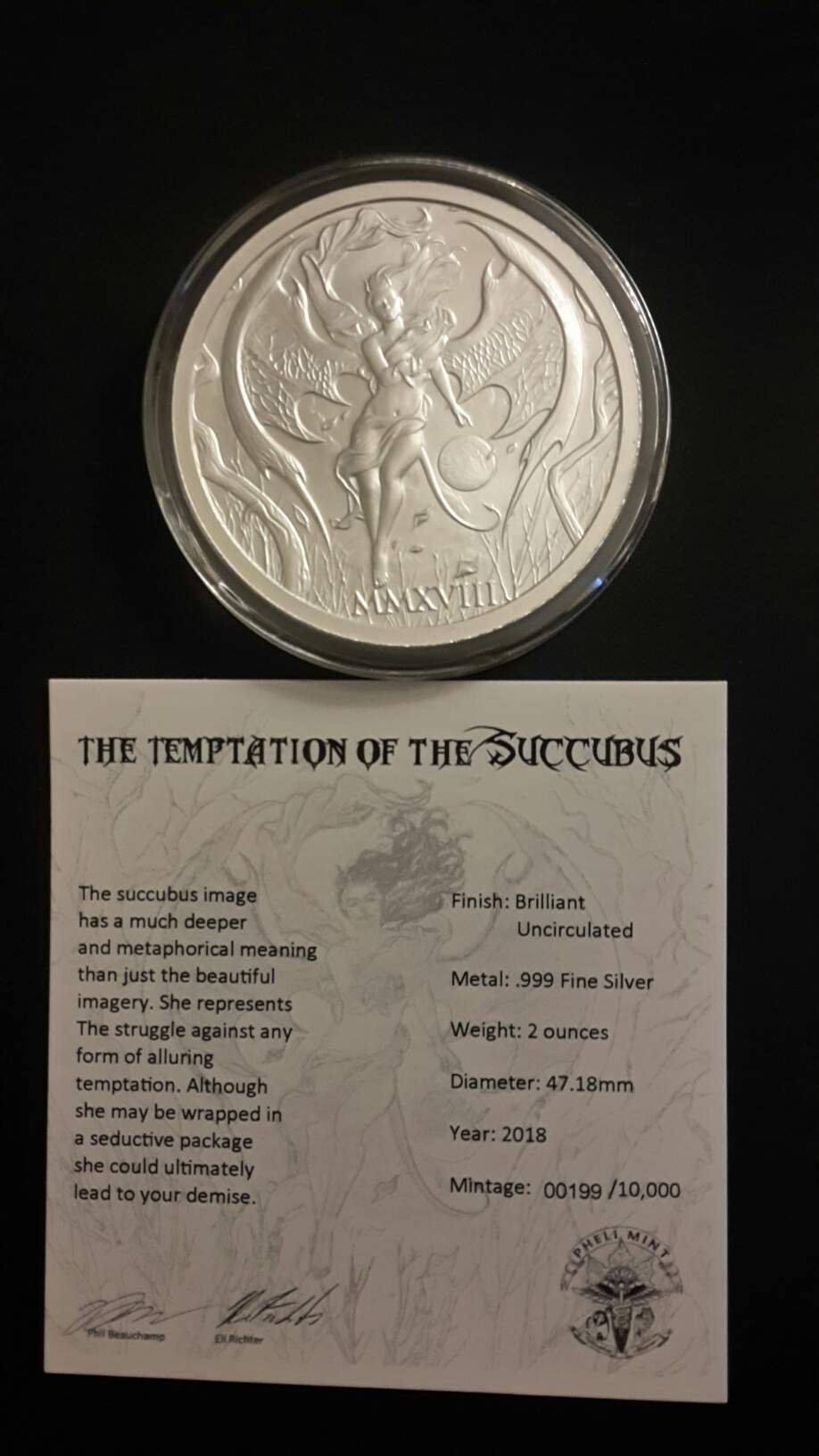 as usual the rounds have quite exquisite details: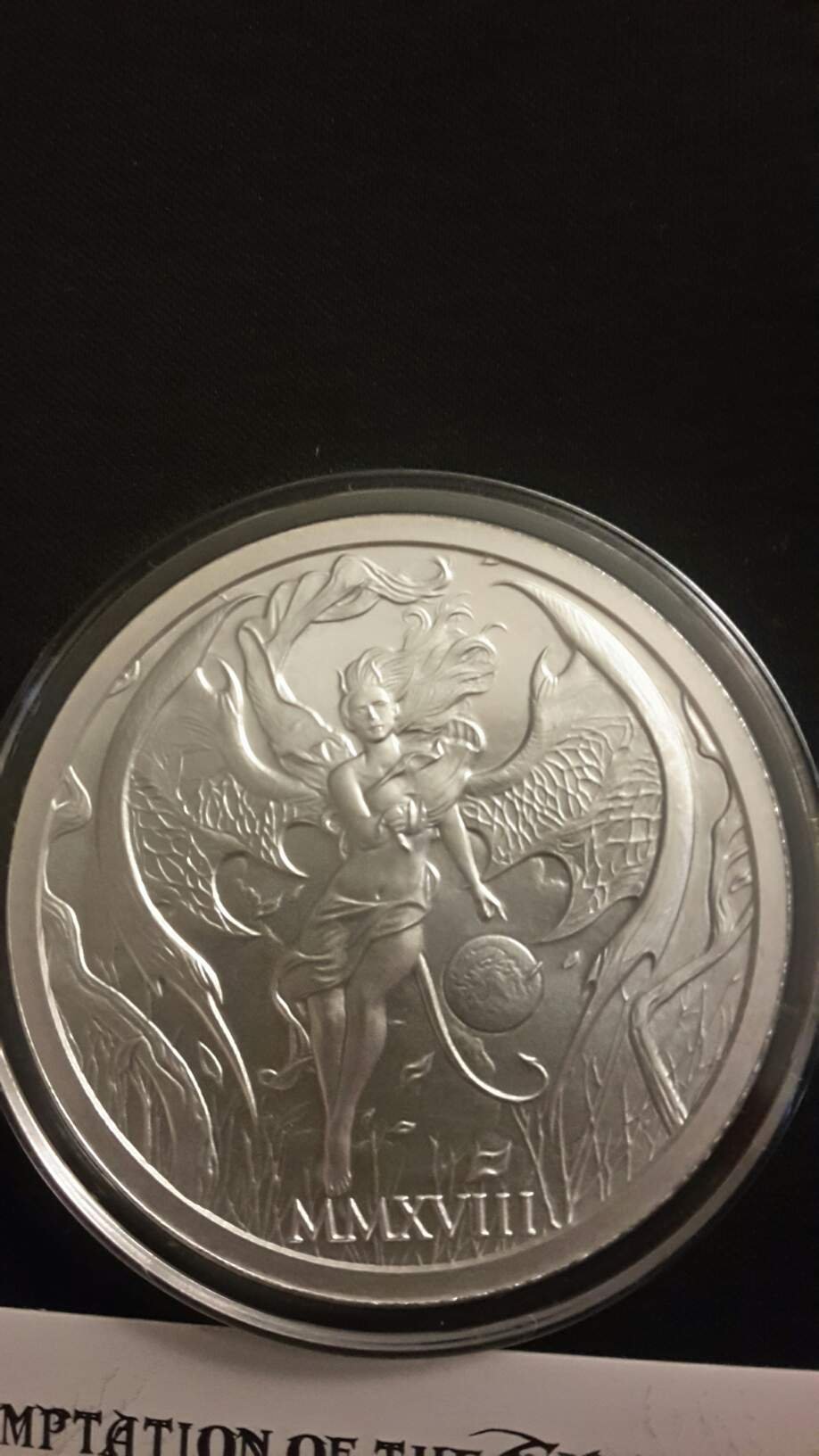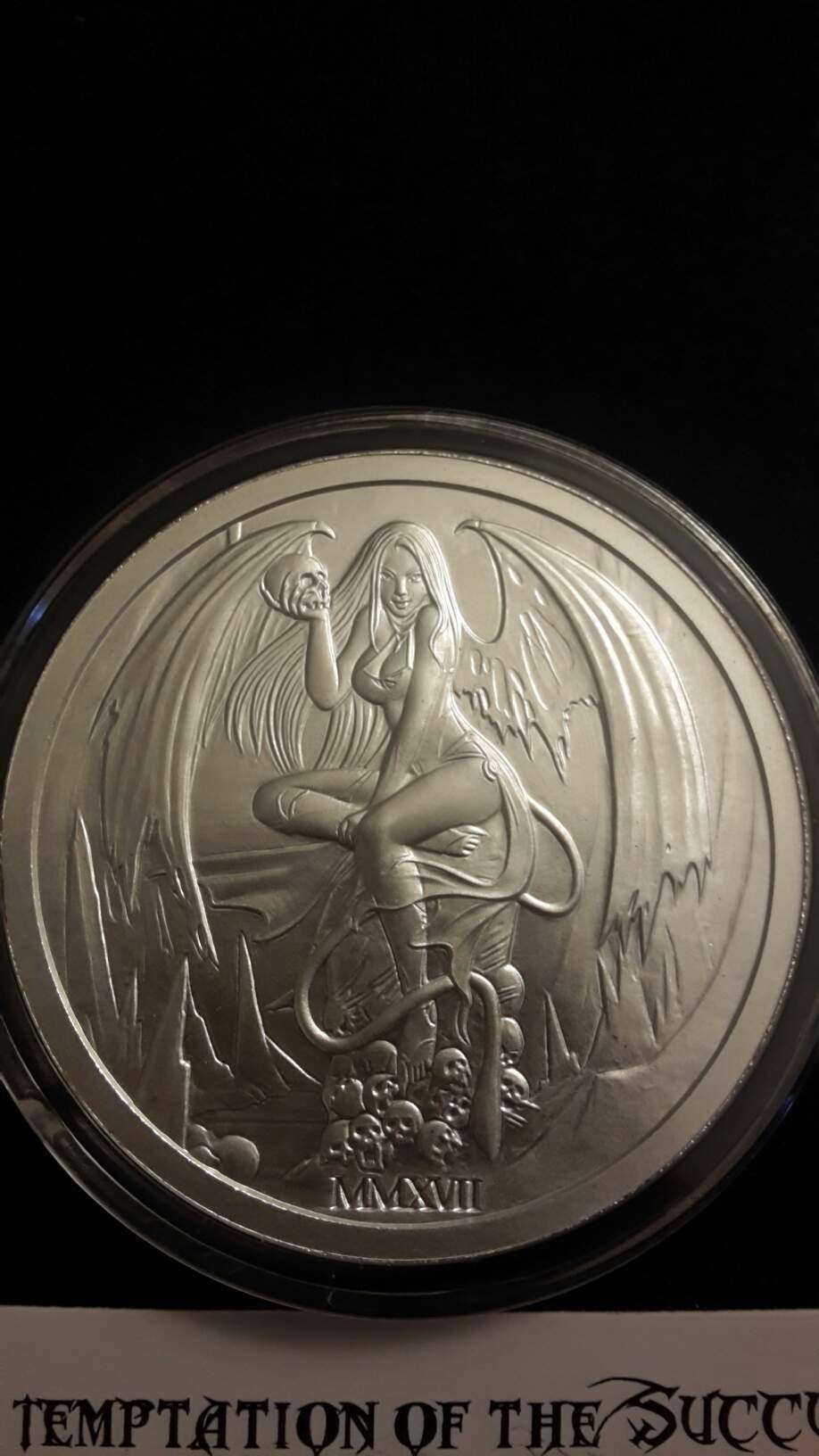 now I'm ready for the 2019 Round !
Posted using Partiko Android