Do you smell something burning?
Its all good, you don't need to call the fire department or break out the fire extinguisher.
Well it seems that pouring silver is just as addictive as stacking silver. So today I was sitting in the garage and could not find anything new to sandcast. So I started watching YouTube videos and Vulcan appeared in my feed. So I did just what any other stacker would do,,, WATCHED IT. So once the video was over I jumped in the truck and headed to Lowe's. Yep you guessed it I was after some wood. Now before you say anything about Lowe's and wood, I already know their selection of wood is very limited but I was able to find myself a nice piece of Cedar.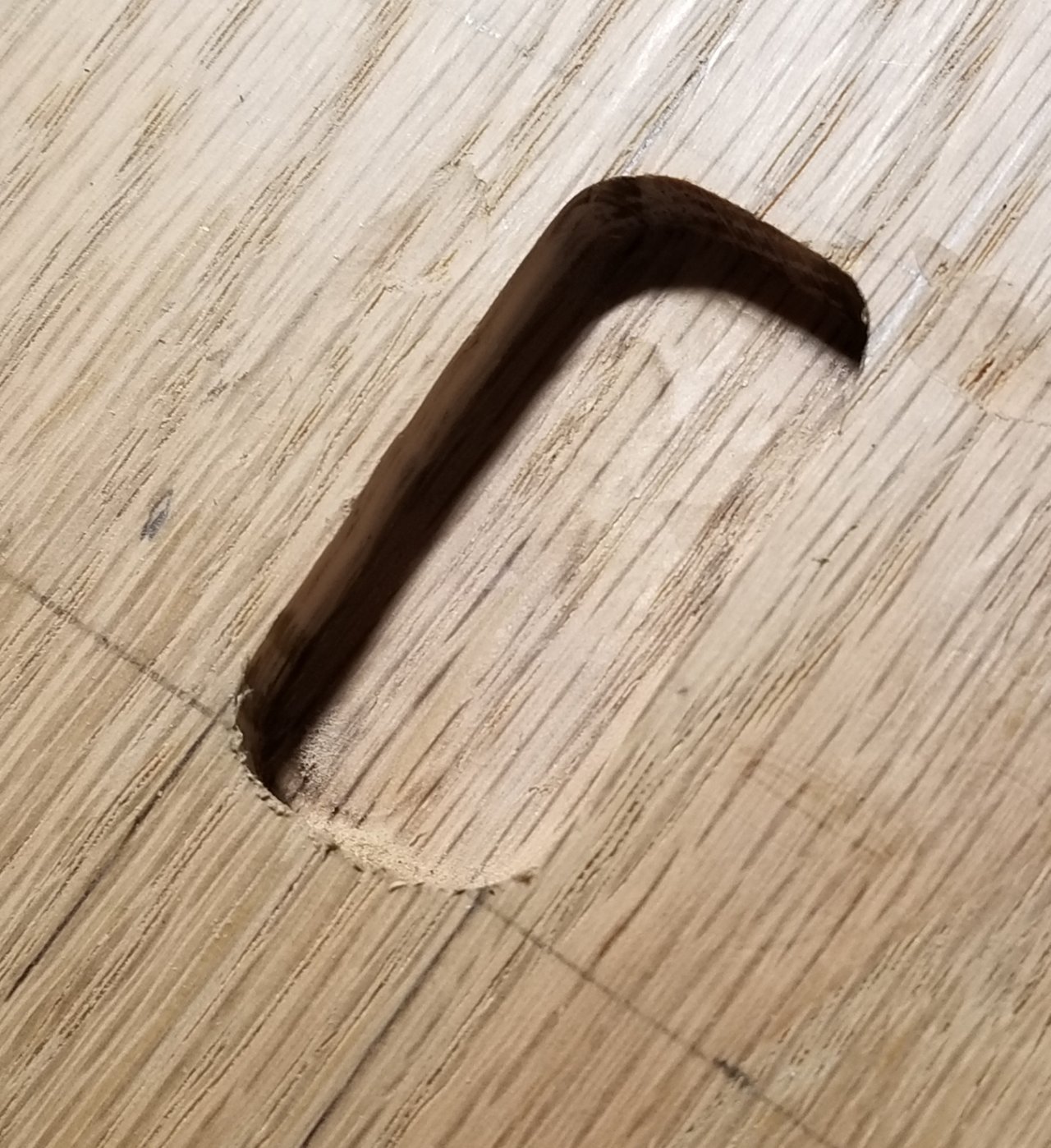 Took the dremel and carved out a 1 inch by 2 inch rectangle. That was 3/8 of an inch deep. I decided to leave the corners rounded. Here is the 1st pour.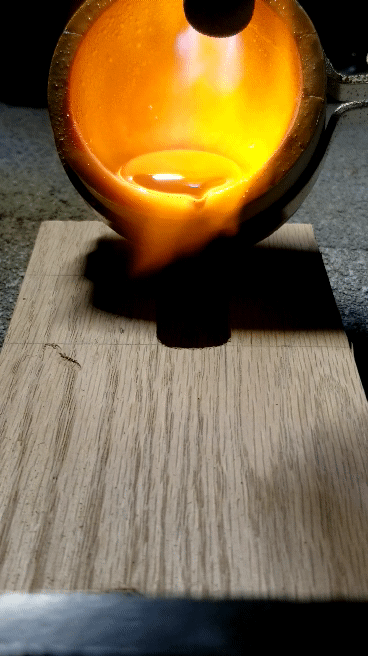 Lets see how she tunred out.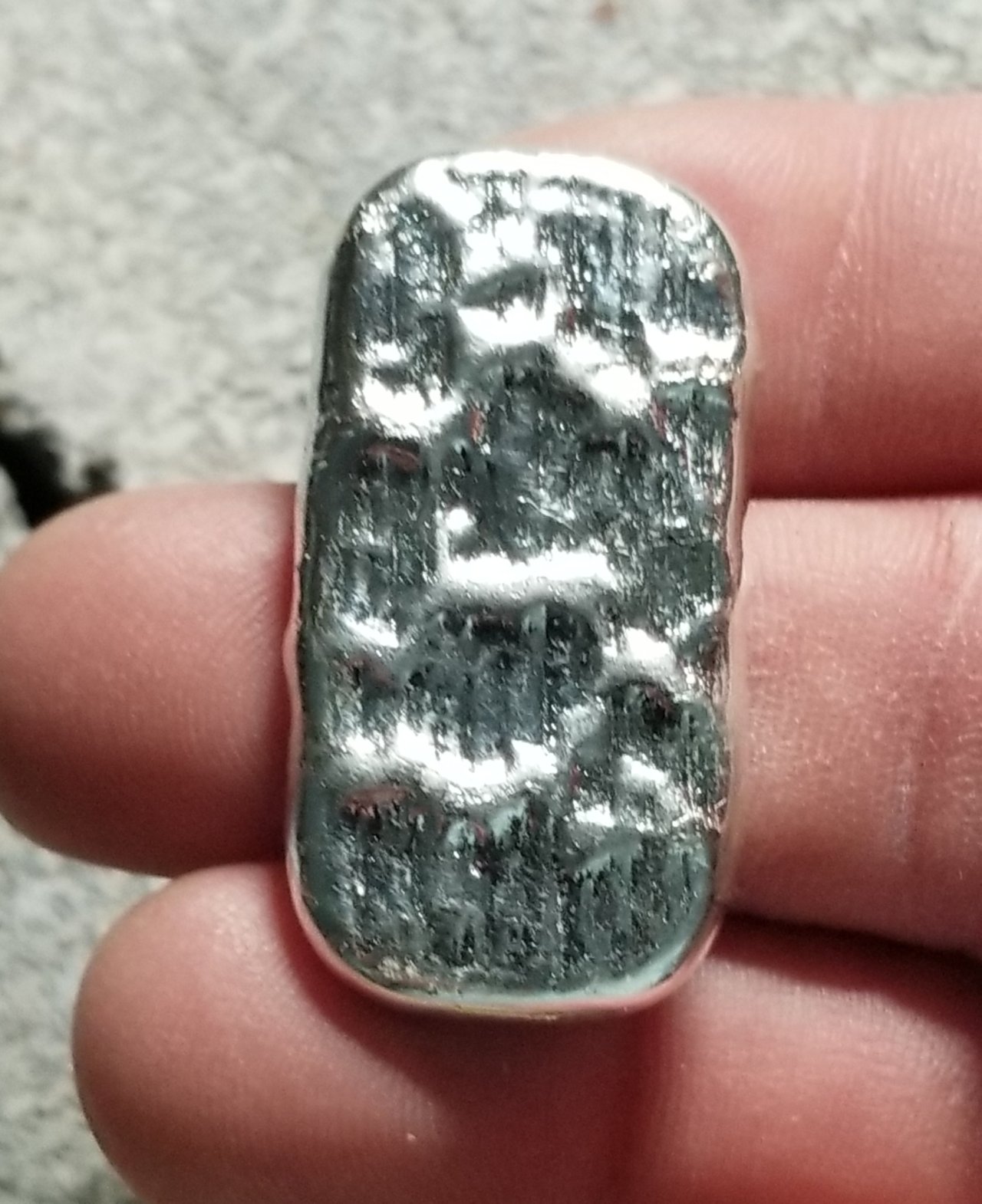 Now as smooth as that went, I think we will pour again into the same mold to get some more defined burn lines.
Now I will save you the trouble of watching the second pour, cause I went ahead and did a 3rd pour into the same mold.
Here it is.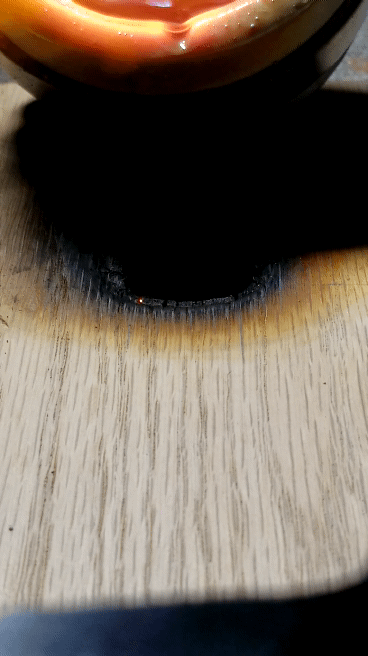 Boy that looks good in slo-Mo.
Alright here it is uncleaned.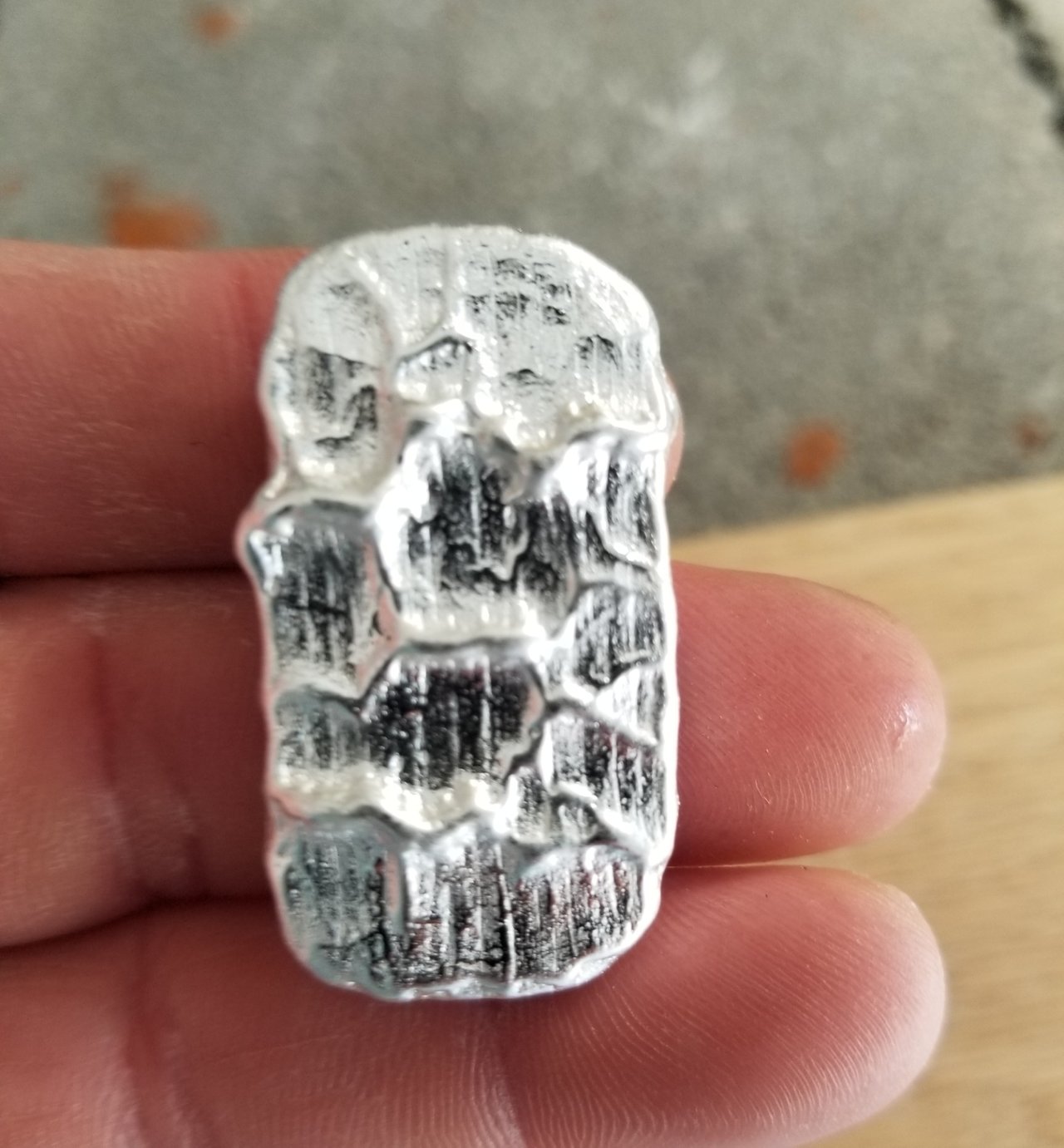 Now lets clean it up and put the dremel on it to polish it a little bit.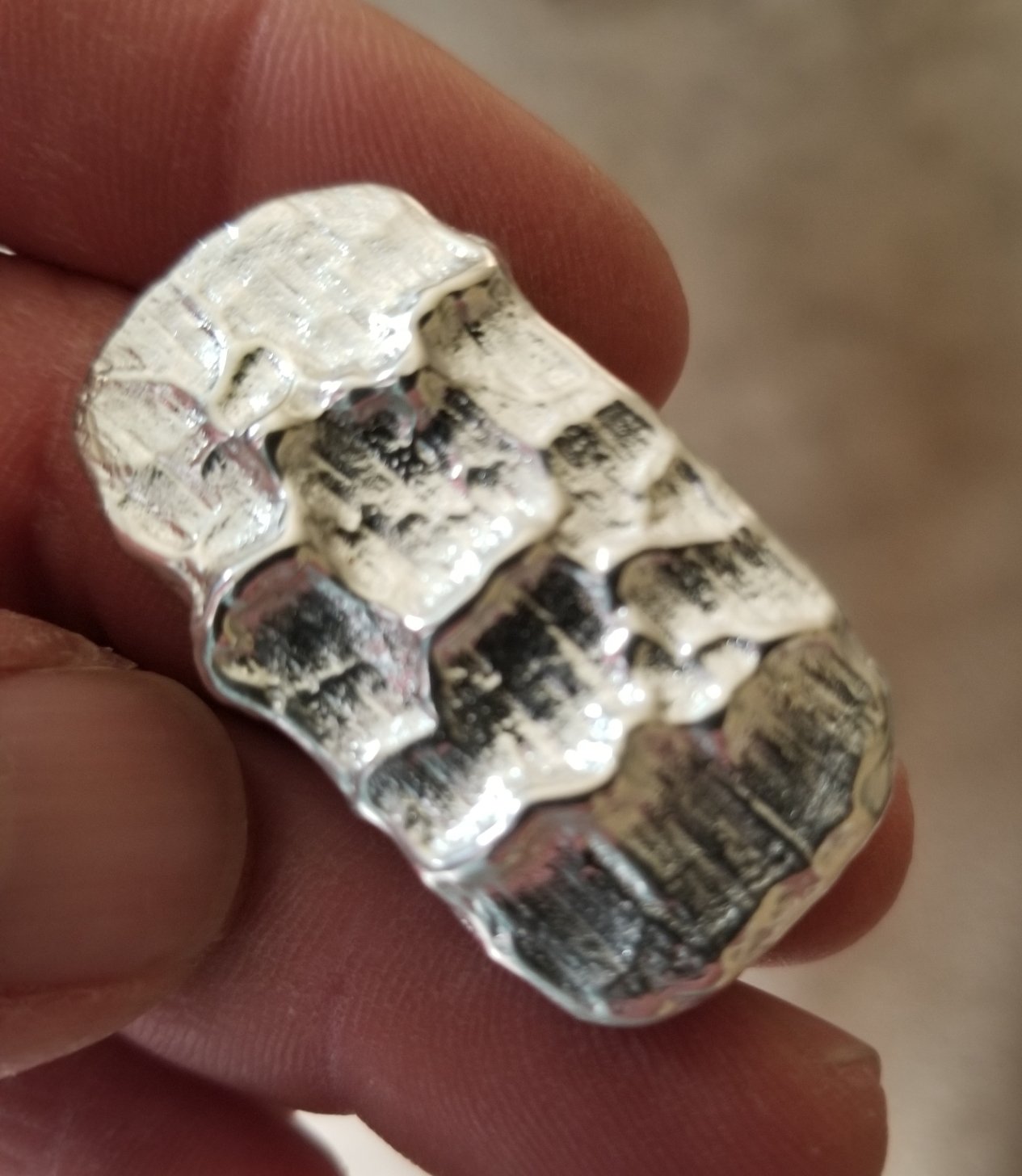 Back turned out pretty smooth.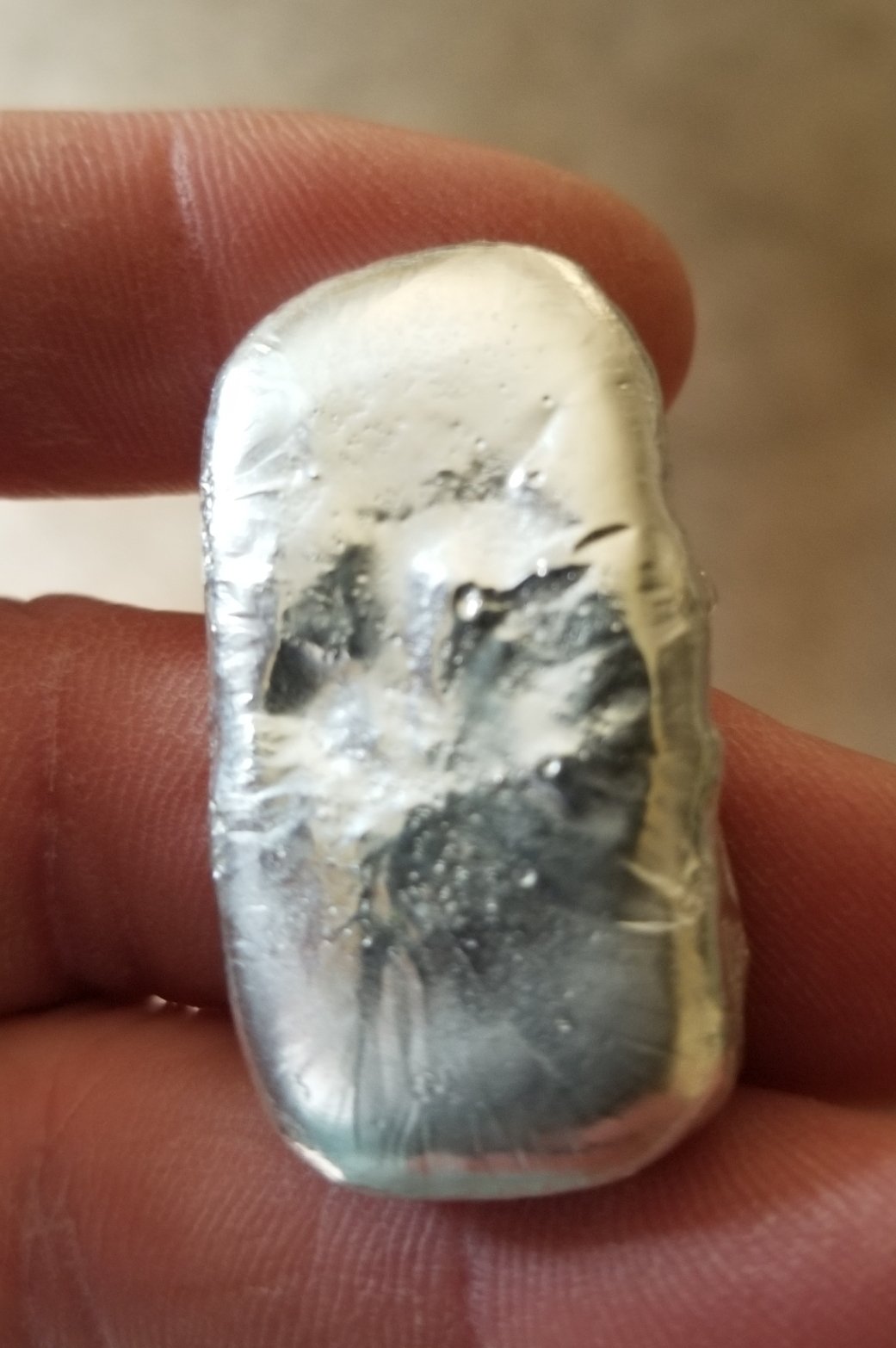 Here is a close up.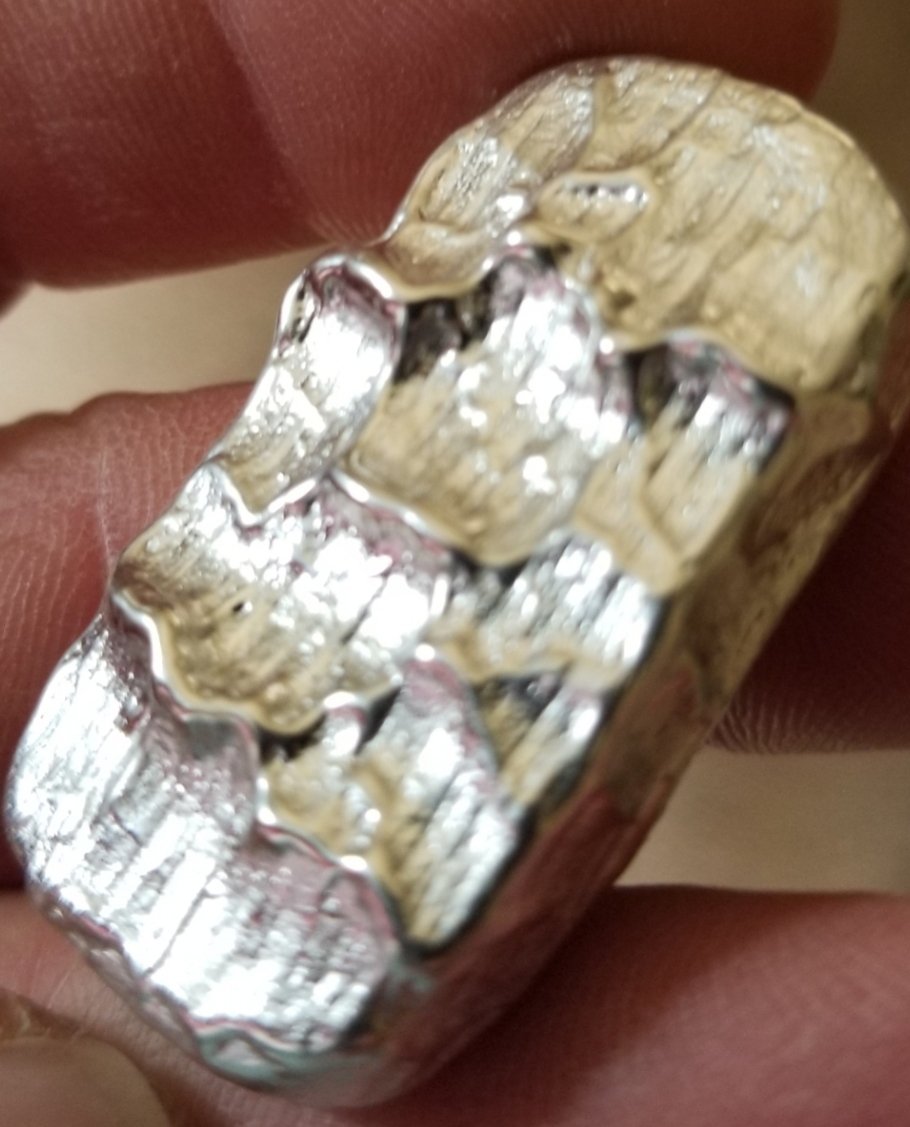 Well there you have it all 79 grams of 1st wood pour.
I diffently am feeling like there will be some more wood pours in the near future.😎🍻
Thanks for stopping by
Keep pouring and stacking..