I must be starting my Mid life crisis because lately I have started doing and acquiring things that I would have never done in the past.
Pouring Silver
Yeah I have my own bar and for some that might be enough, but I got the wild Idea that I could Pour silver. Now I know that this is an art and hell to be honest I am not a very artsy guy. So what was I going to Pour?
Well being a FORD guy my entire life, I thought why not do something ford? So I found this simple ford logo and this is one of my drawer pulls and decided to sand cast it.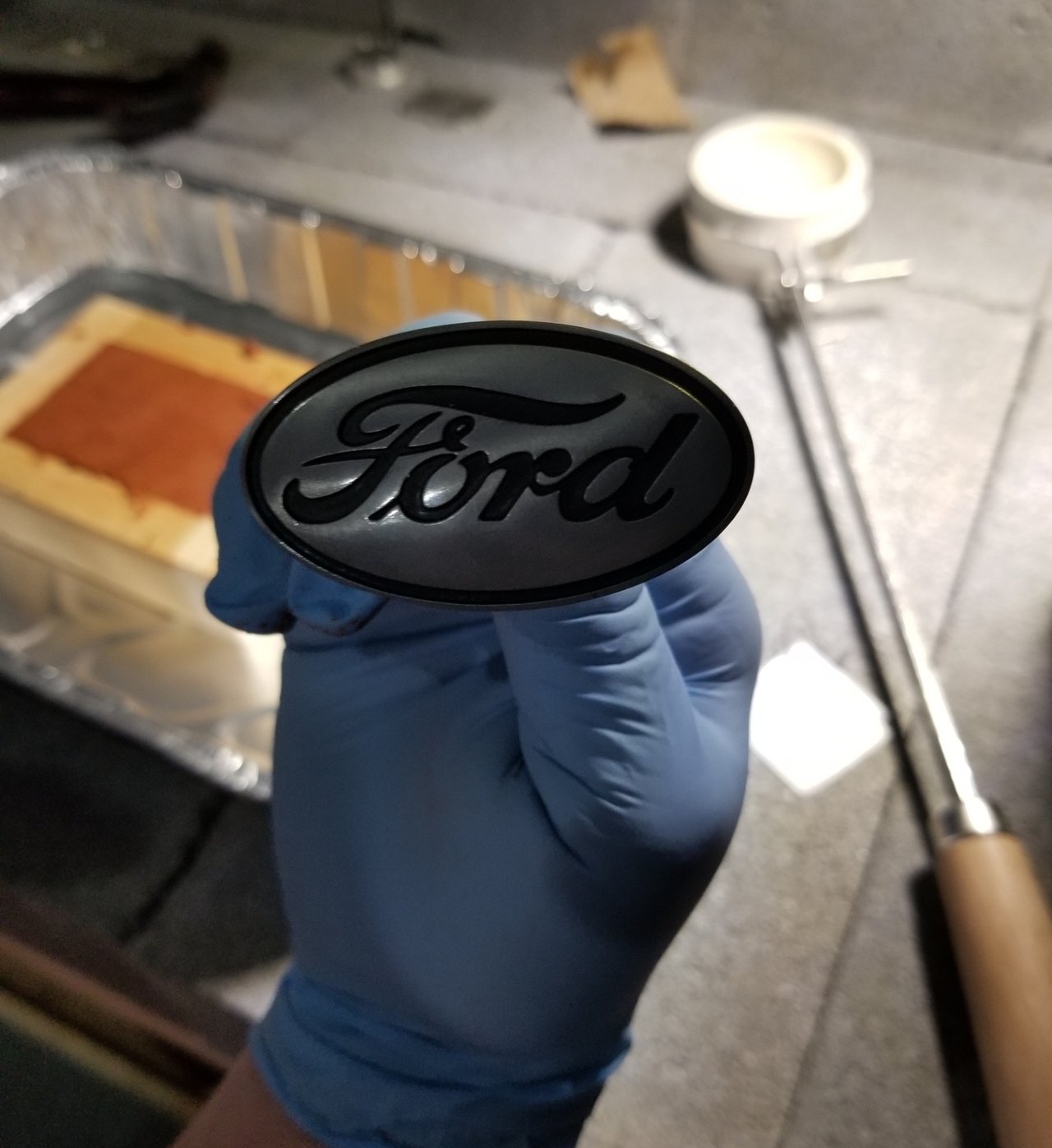 So I have seen a few videos and watch a few pours so lets give this a try.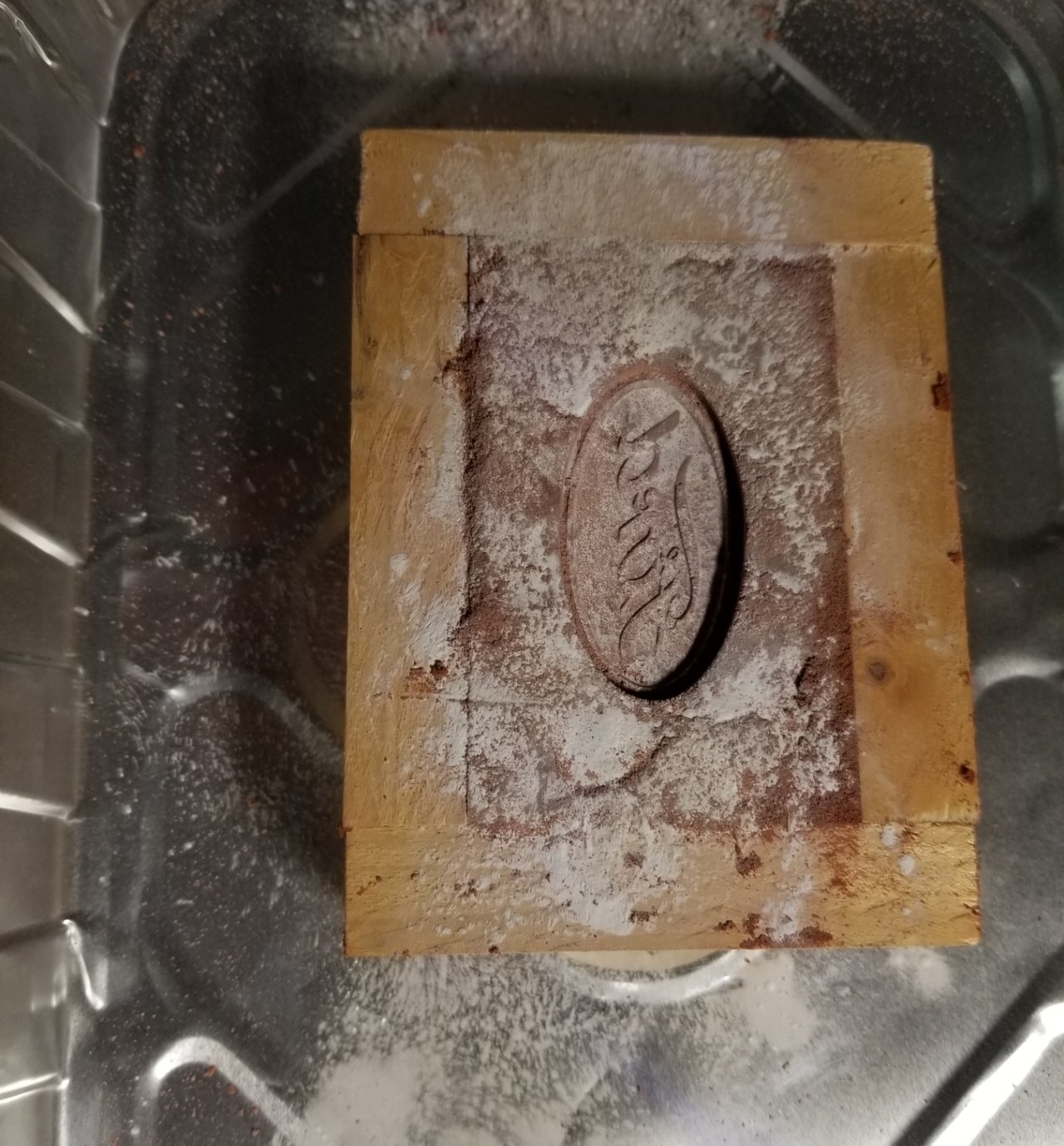 Time to break out the torches and get some shinny melted up.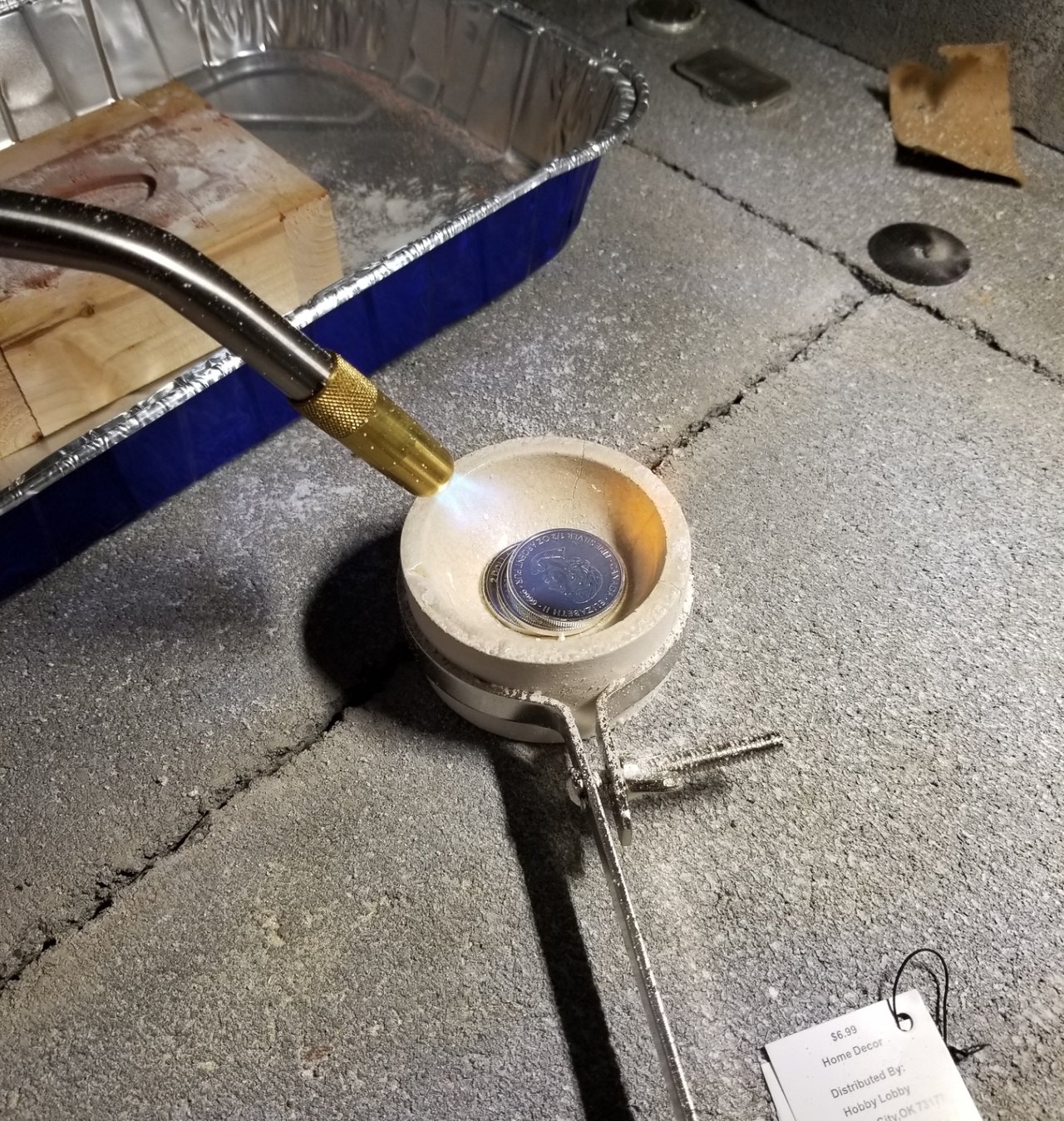 3 oz should be enough, I hope! Well I'll be back in 10 mins.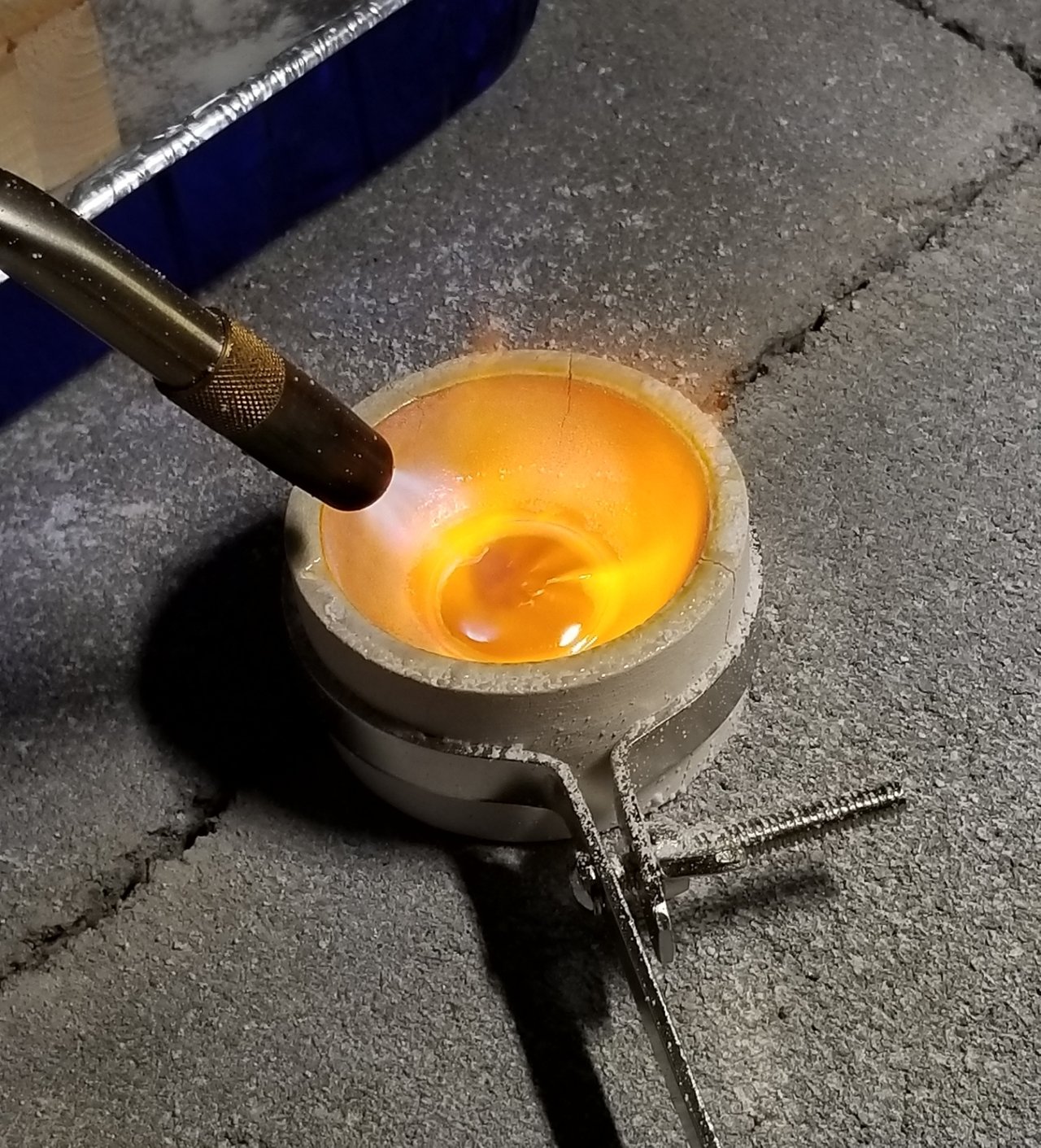 Now I'll have to tell you, at this point I had to ask myself " what in the hell are you doing" but at this point it was too late. So lets just pour this thing.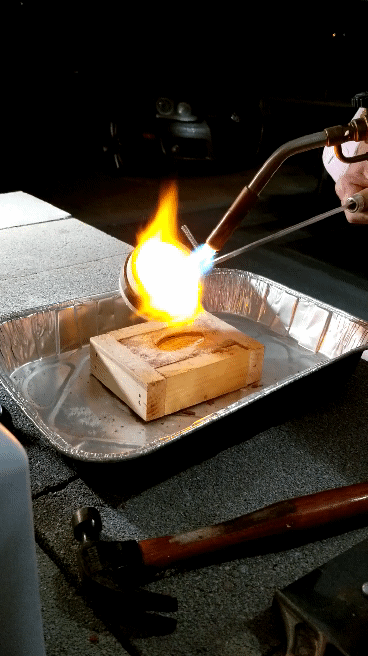 That went pretty smooth, but I don't think I had enough silver. Now I have never been one to hide the truth, point being ny steemit name. So I could have piured and repoured untill it came out good but what fun would that be. So here it is, 1st pour of many more to come.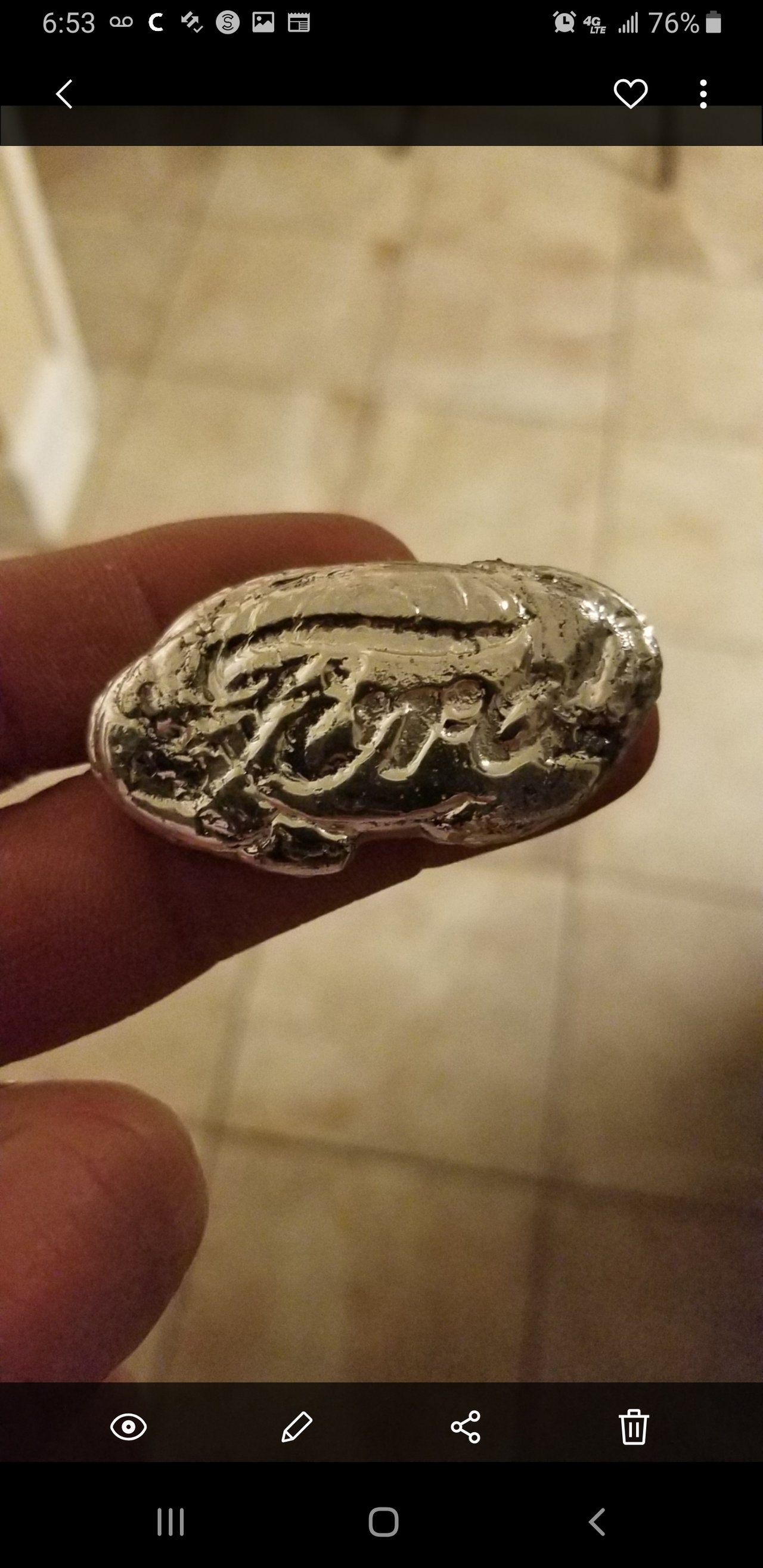 Thanks for stopping by