Boy I love to eat! One of the good things about the Month of January for me is, new restaurants. See I spend about 20 days out of town in the Month of January and I always try to seek out restaurants that are local, I mean a Five Guys is a Five Guys know matter what town your in.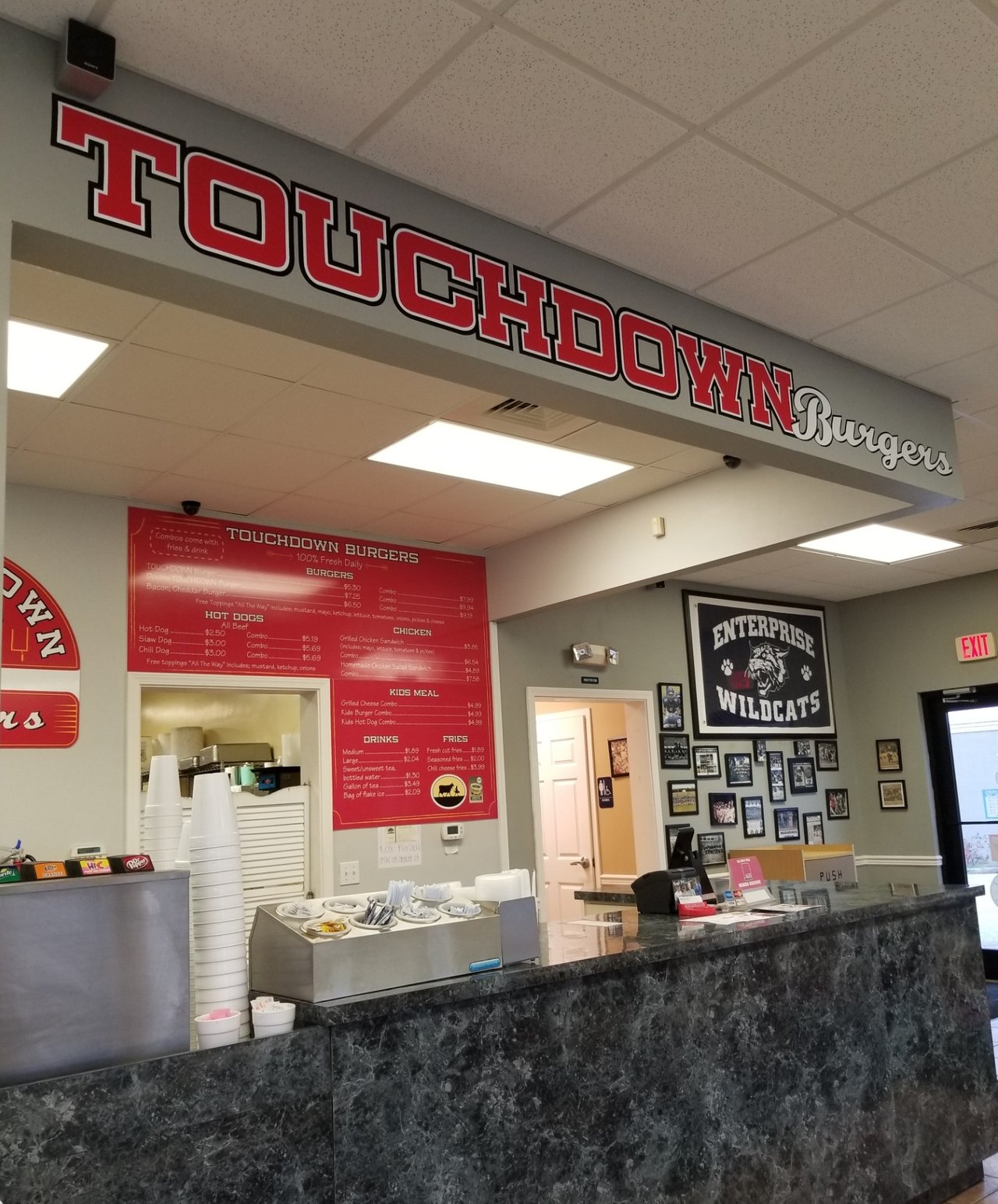 So I am in the big city of Enterprise Alabama doing an Inventory at one of our stores and stumbled upon this little gem. Now its locally owned and a One of a kind and I am sure that you can tell that Football plays a big part.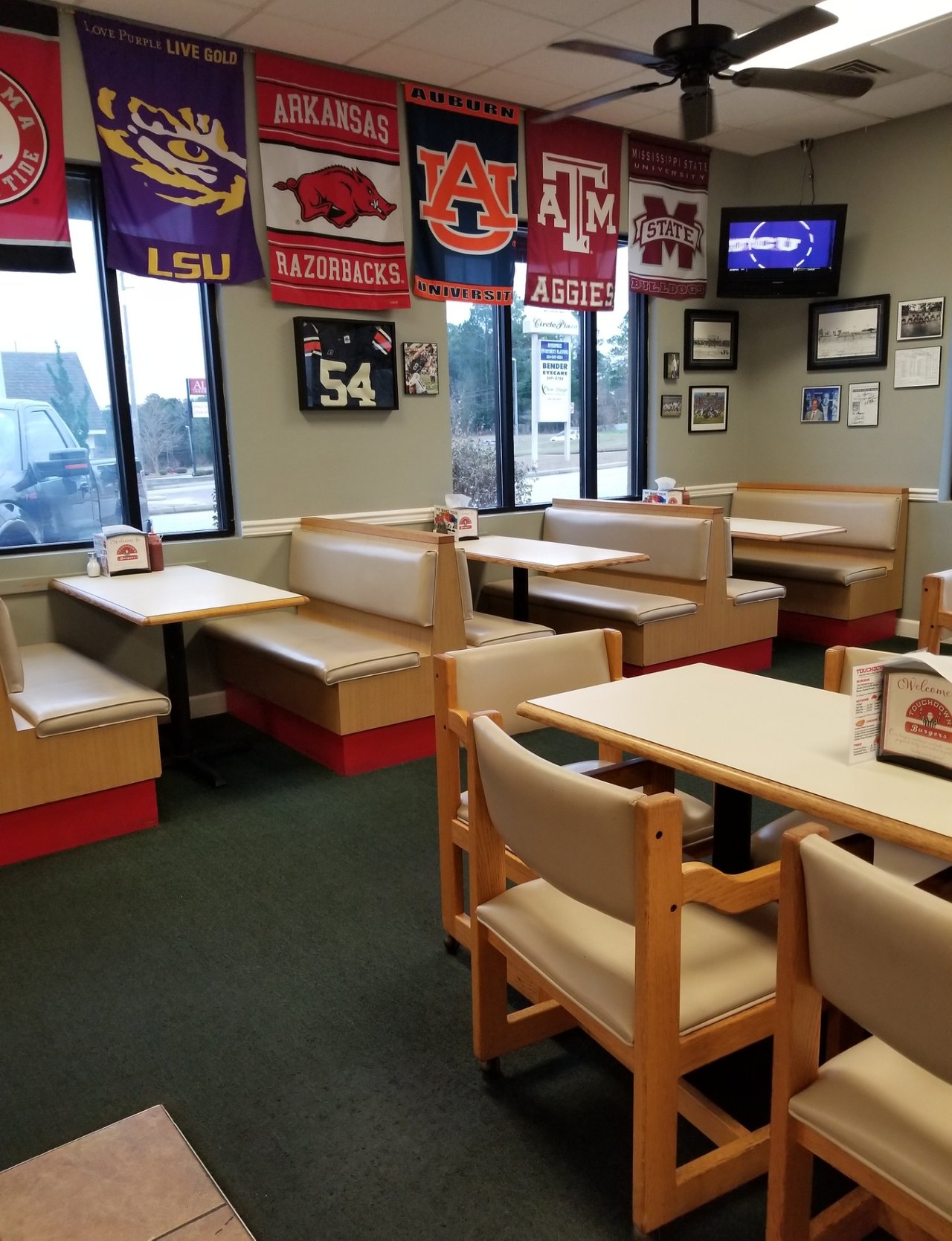 You see how I Purposely cropped out Alabama😉😁. So I chcked out the menu. First thing I noticed was it was simple and plain.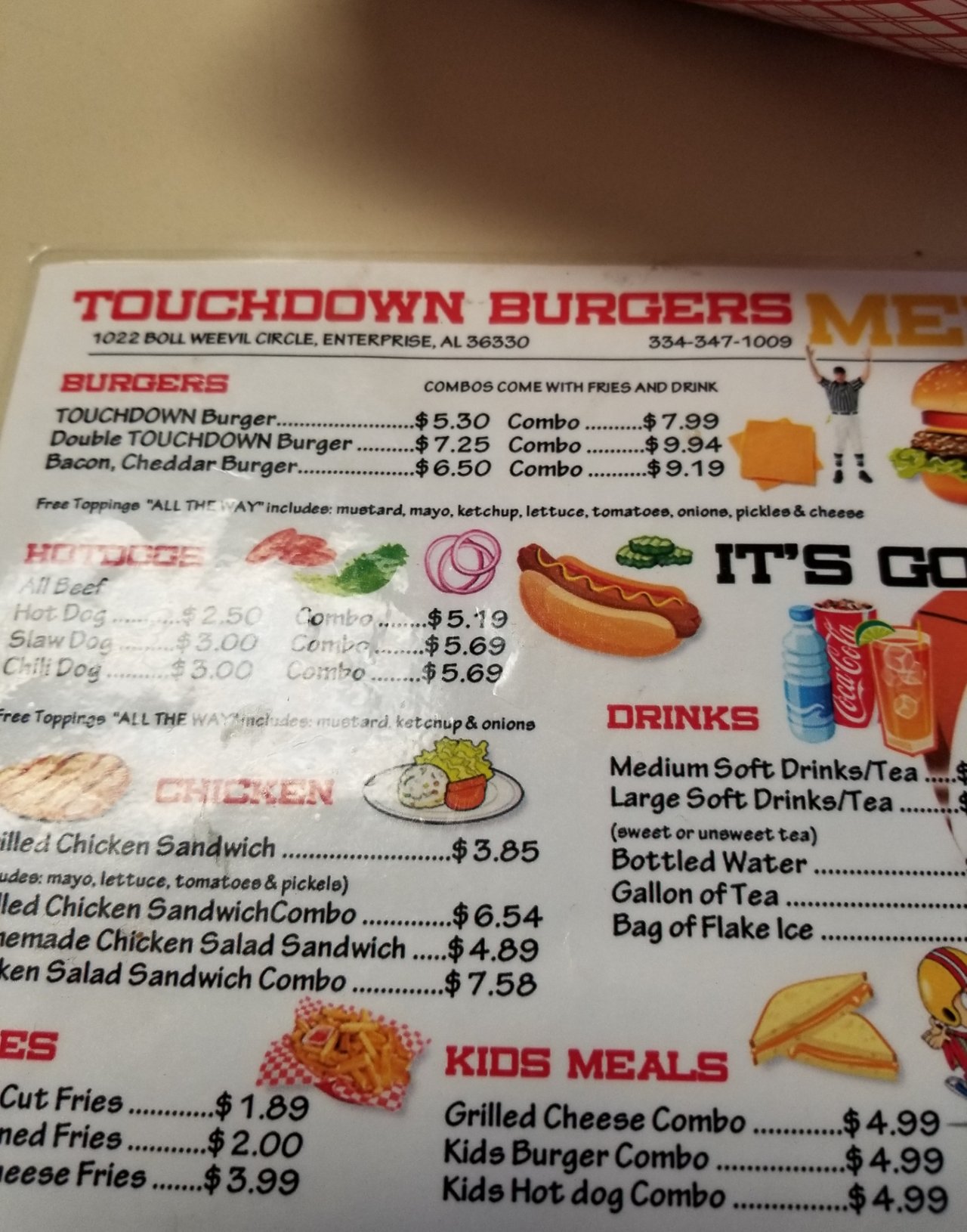 So at this Point I had to ask myself, What Would @thedamus ( The Real Burger King) get? So I went in with both feet and got the double touchdown burger. Now before I show the pic, you gotta understand that these are hand pattied Burgers, and fresh cut fries for each order. So these wont be pretty pictures or staged pictures, this is the real deal done by One Guy Not Five!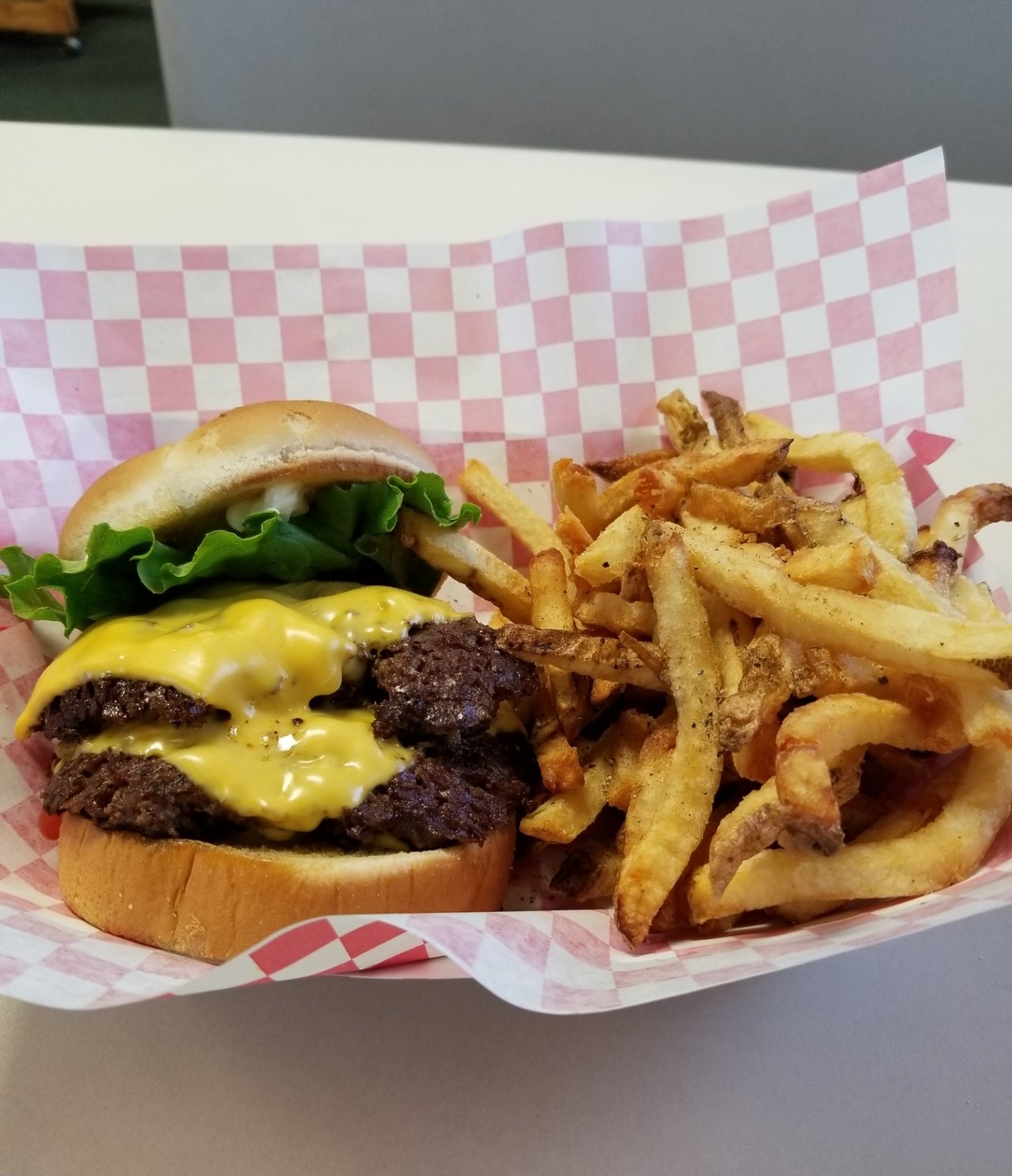 Thick is not even a word that could describe this Burger. Now I almost gave in and used a knife to cut it in half, lucky there where no Knives in this place. Being scared to ask for one, cause I didn't want to give the One Guy the impression that I was Burger Amateur, so I open wide and jump in.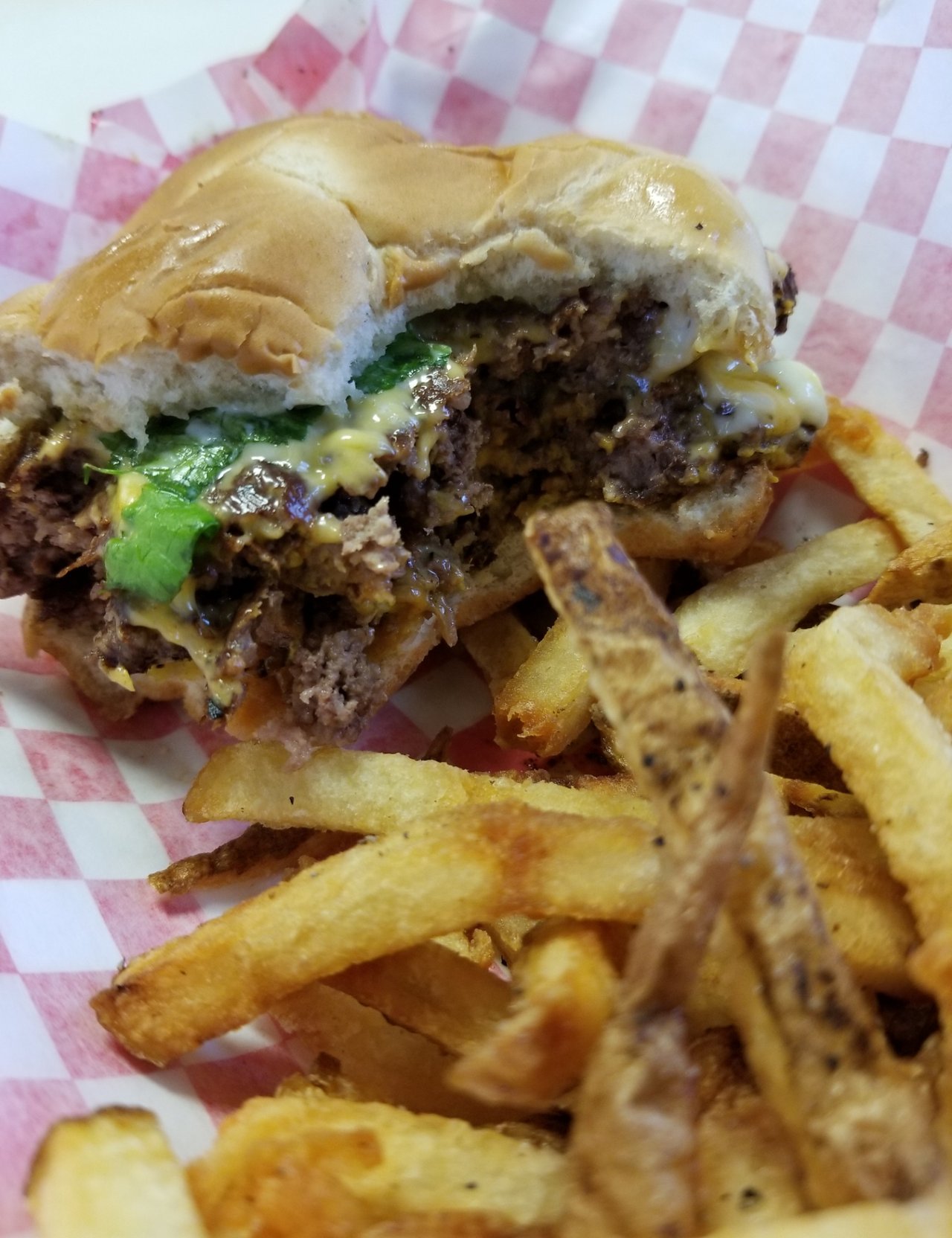 Now I haven't experienced any after life or heaven but I am sure that if there is a burger joint in heaven, it's Touchdown Burgers.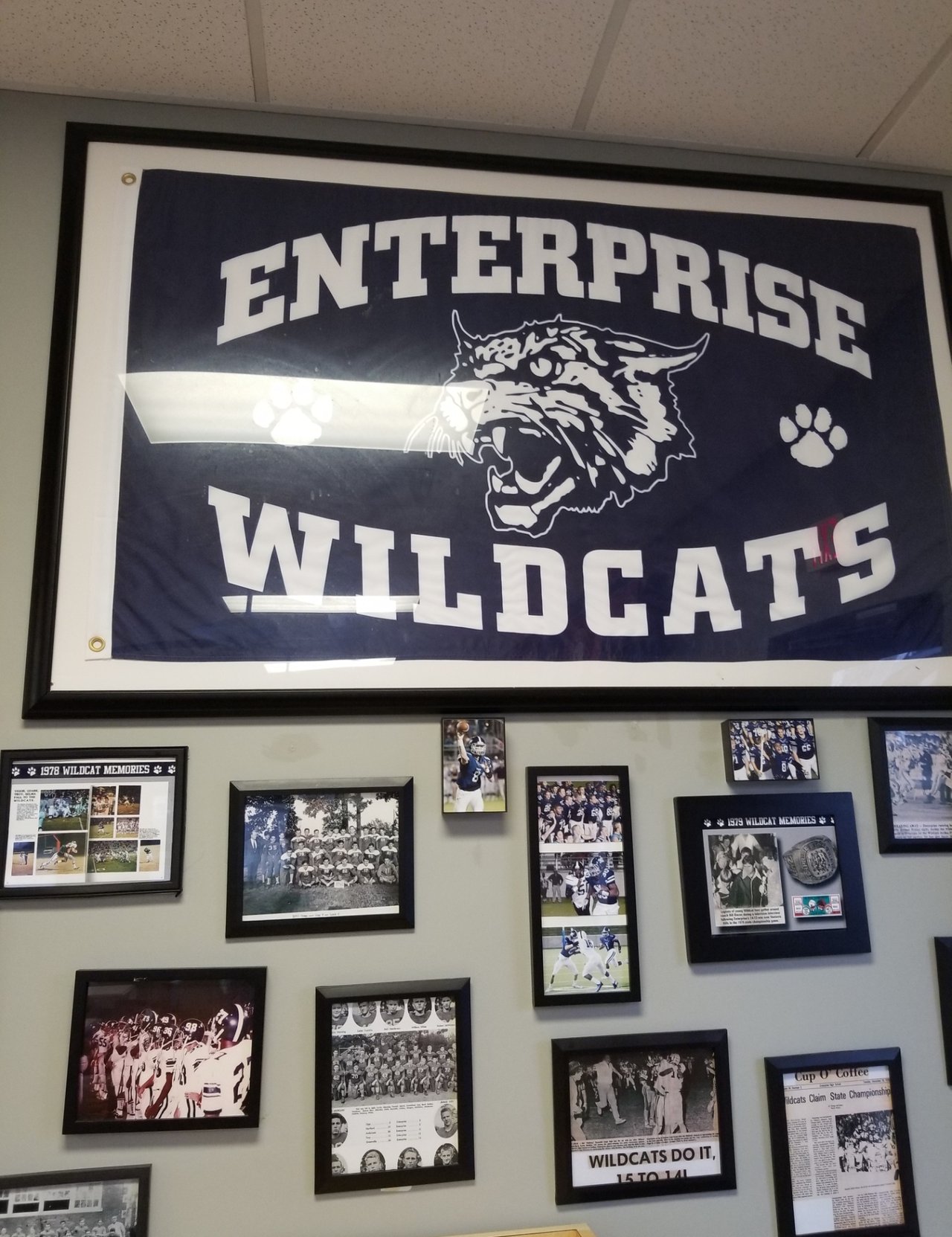 Now the Cherry on top of this little Gem is the local hall of Fame, nothing says I am local better than a football wall dedicated to the high school football team.
So If for some reason you get lost in LA (lower alabama) then make it a point to stop in and visit the One Guy who is whipping Five Guys ass.
I am @raybrockman and its time for a nap...Buy Local when ever you can, it makes a difference!
Thanks for stopping by