I love commemorative coins and, a few years ago, I discovered that the Euro Community was minting commemorative coins.
Each country has the right to mint up to two coins each year. They must be 2 euros, with the same face of a normal 2 euros coin and the same attributes and aspect.
The minting country uses the other side to show us what it is being commemorated.
They circulate exactly as the normal 2 euros coins.
The only exception to the rule of two coins each year is when they commemorate facts that affect the whole Europe. In this case the countries are allowed an extra coin.
They are Bi-Metallic Nickel-brass clad Nickel center in Copper-nickel ring, 8.5 g.
The first one was minted in Greece (2004) to commemorate the Athens Summer Olympic Games with a mintage of 50,000,000.
I will show all that I have, in no particular order.
The info about the coins was taken from Numista : https://en.numista.com/index.php
Today's first is a 2019 2 Euro from Slovakia. It commemorates the 100th anniversary of the death of Milan Rastislav Štefánik. He was a Slovak politician, diplomat, aviator, freemason and astronomer. During World War I, he served at the same time as a general in the French Army and as Minister of War for Czechoslovakia.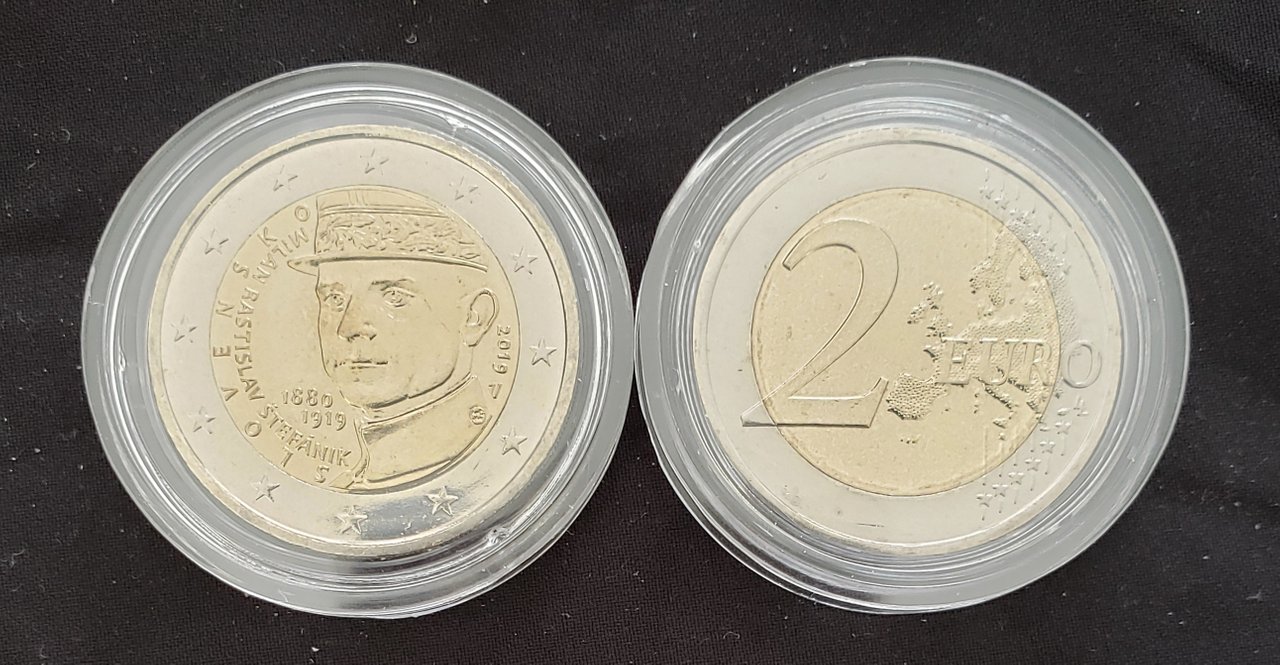 The second is a 2019 2 Euro from Spain, commemorating the Unesco's World Cultural and Natural Heritage Sites — the old town of Avila and its churches outside the walls. The city of Avila has preserved the austerity and purity of the mediaeval style, surrounded by the most complete walls of Spain. The design reproduces at the center a detail of the Avila wall.
The third is a 2019 2 Euro from Estonia, commemorating the 150th Anniversary of the Festival of the Song of Estonia. The design is inspired by the Song Celebration procession, which moves like the waves on the sea with cheers of pride and joy and a panoply of national dress.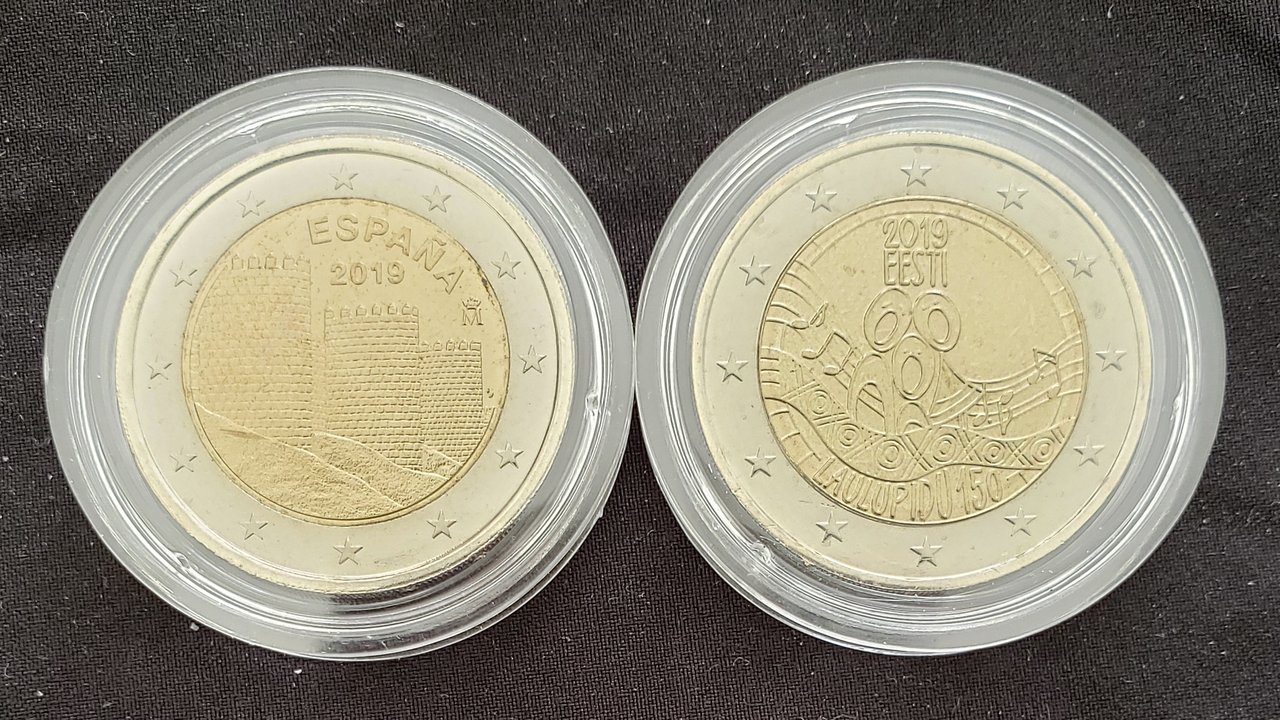 I hope you have enjoyed our little walk around the euro commemoratives.
Thank you for reading. Please comment, upvote, resteem and advise me.