For what seems like an eternity silver and gold have been on trend downward. In case you weren't aware I have posted a 10 year chart of the gold price. And yes, since 2011 the price has consistently trended downwards. There were some periods of recovery but those were few and far between. It seemed like there were just lower highs and lower lows.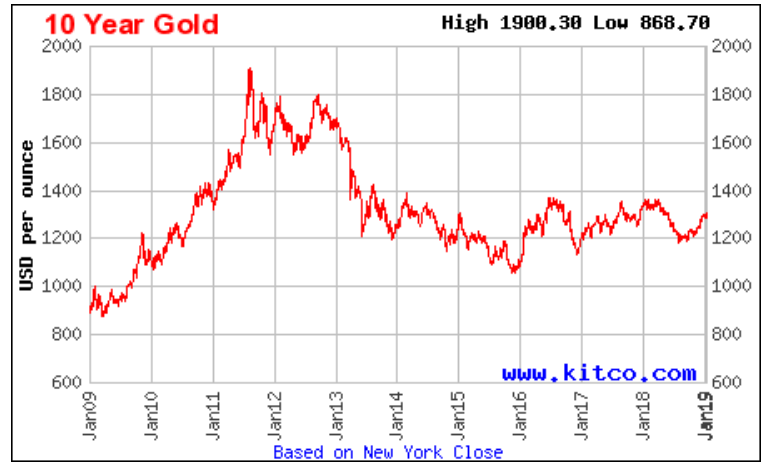 Kitco Gold Chart
Then in December 2015 gold appears to have bottomed under $1100 and since then the price has started forming higher highs and higher lows. For those holding the yellow metal they are starting to be more bullish. I think some people that sold off their gold for bitcoin may be switching some back to gold.
Where do the metals go from here? I am not sure. They could always fall back down and start another bear trend but it seems like they are forming a stronger base seemingly every day.
The silver to gold ratio currently sits at over 82:1 as it takes 82 ounces of silver to equal the price of one ounce of gold. I have heard recently of some people switching their gold holdings to silver in anticipation of silver heading higher in terms of percentages than gold. Only time will tell!