Good afternoon my friends....

Today I'm going to share another beauty with you from my collection.
This one is a rainbow toned 1861 Seated Liberty Quarter. Which has been graded by NGC as an AU58. The pictures don't teally do it justice but I did the best that I could. This is the only Seated Liberty coin that I own.
Lets take a look....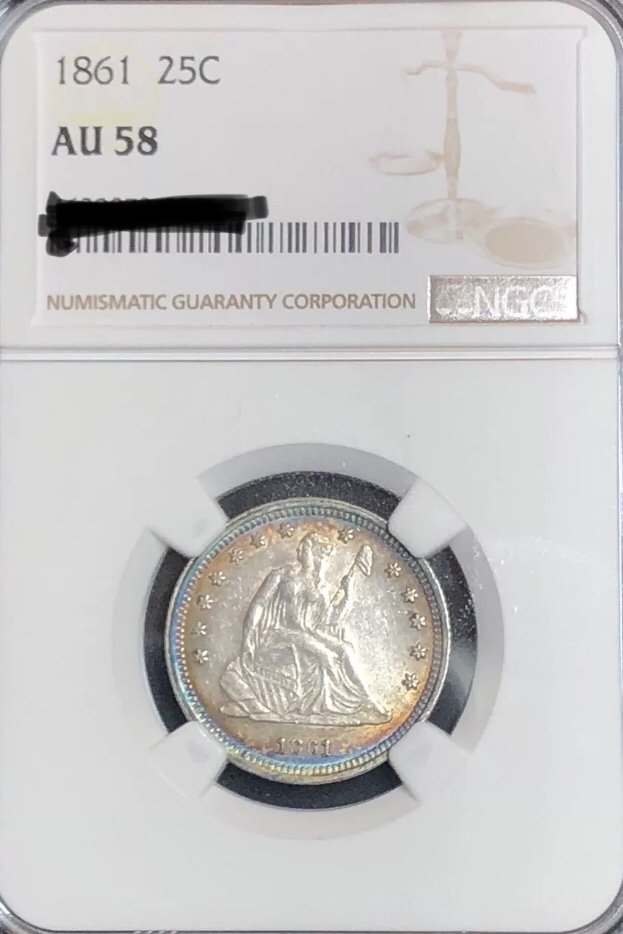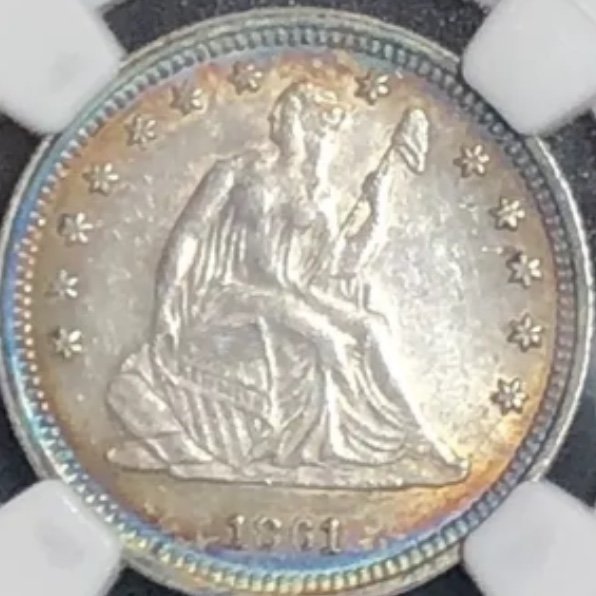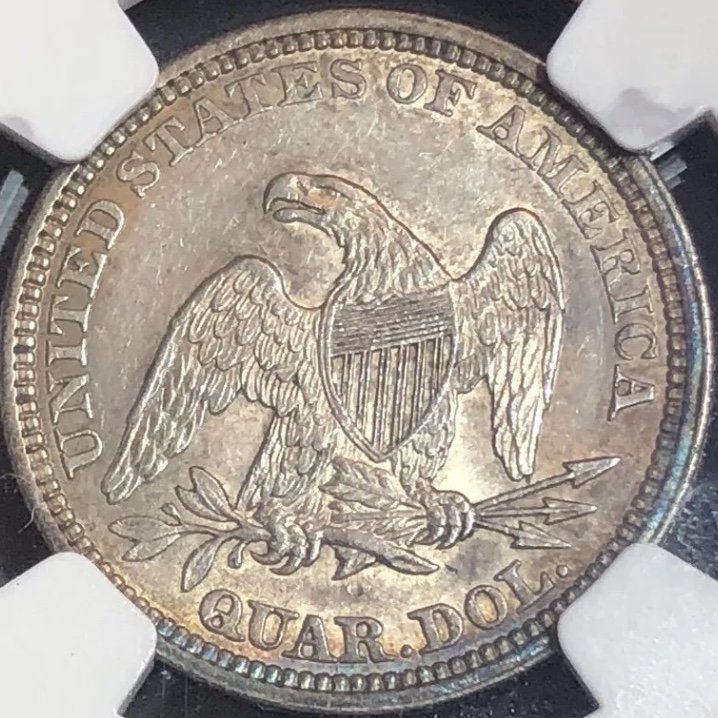 Thanks for stopping by....