You may have noticed that my last week or so of posts have been strictly precious metal related. I've been enjoying posting some basic information and chatting with folks about it. I have also been enjoying posting from the SteemLeo interface. It works the same as steemit and I like that. I know they are focused on investing and related topics so I am focusing on that for now.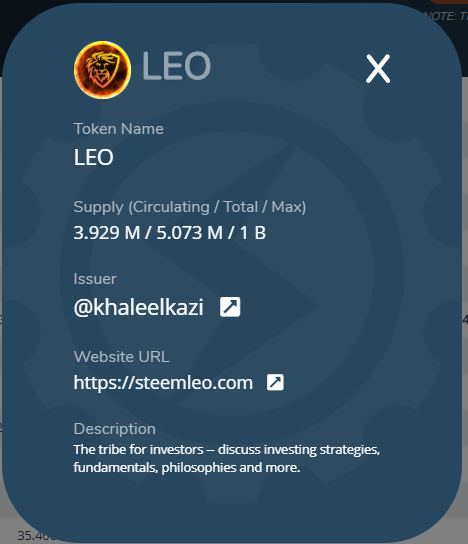 I wonder if one gets dinged with down-votes for posting non-investing related content from steemleo?
Anyhow, today I am here to alert you to the sweepstakes currently being held on the APMEX website.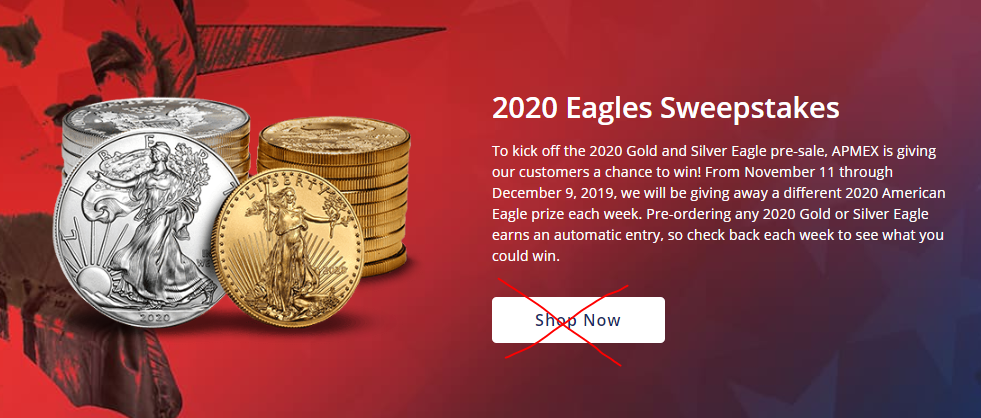 Of course, they want you to order something to be entered, and that's fair, but you can also enter for free right here
Click that link above then scroll down and click the "ENTER NOW" box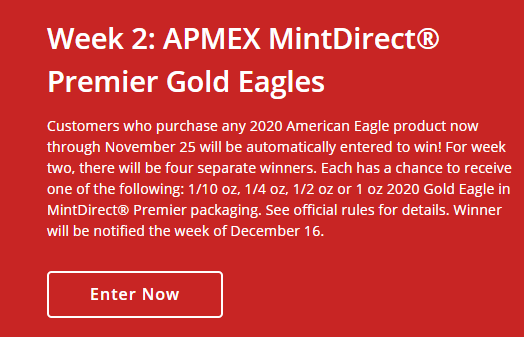 Enter your deets and win (hopefully)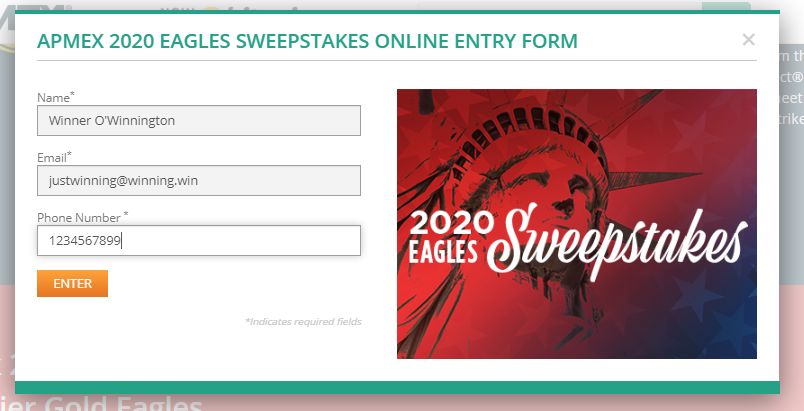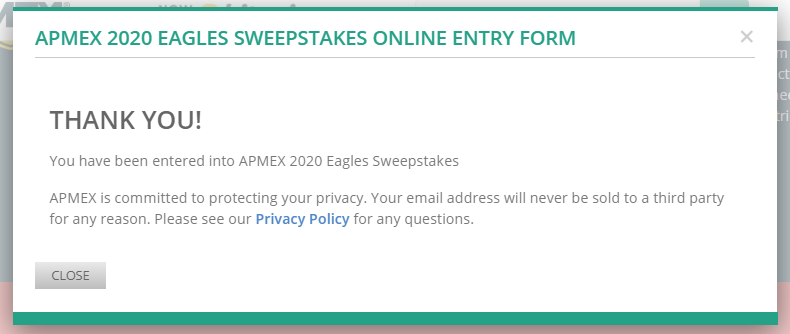 I think this is only opened to US residents so sorry all my sisters and brothers in far off lands, I still love ya!