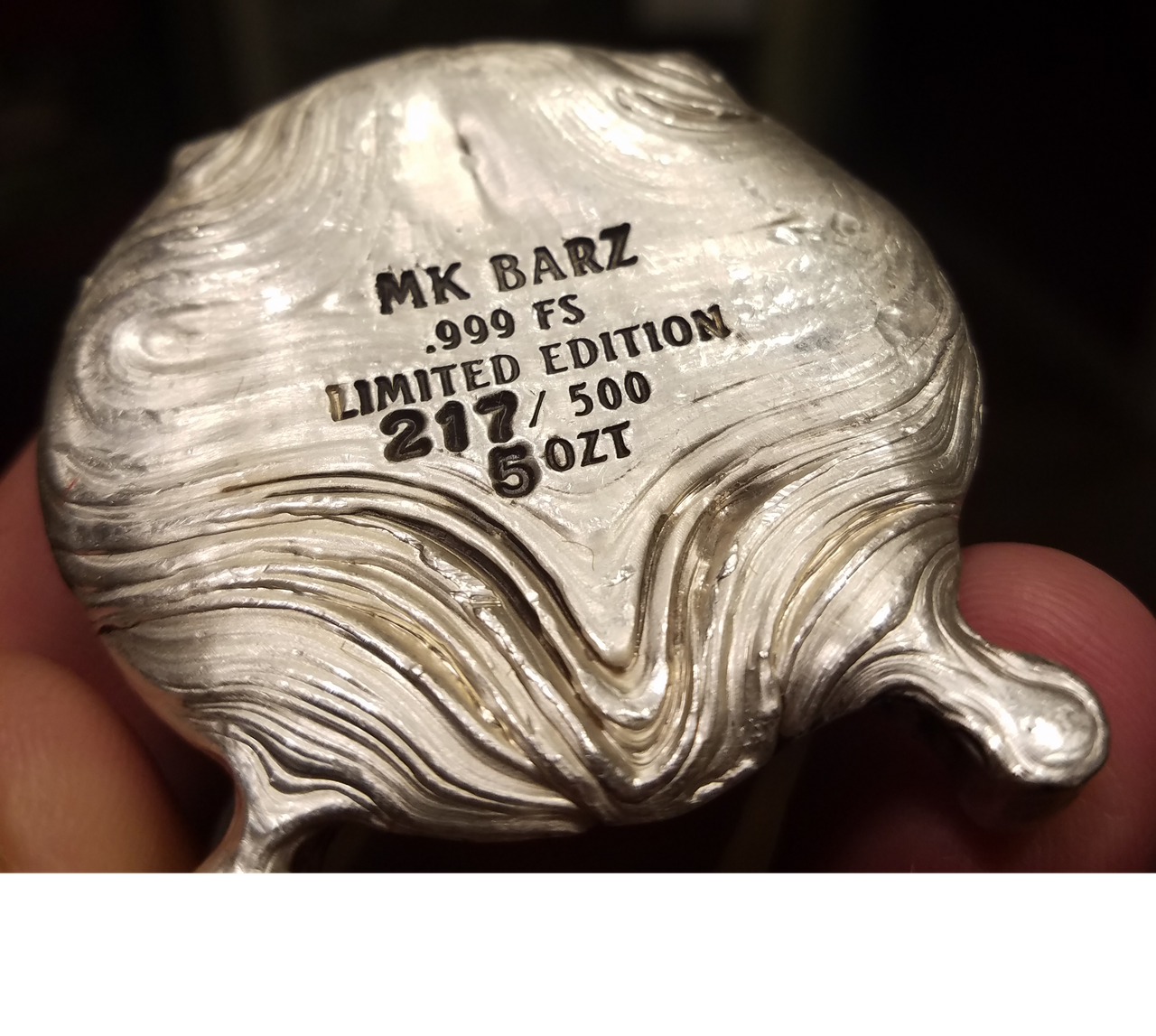 When stacking silver as an investment there are a few different types, or forms, of silver one can buy with the most interesting and artistic (in my opinion) being poured silver. While I do enjoy silver rounds and bars they are mostly mass-produced by huge mints so there are a lot of them out there. Hand-poured silver is more time consuming so there are generally less of a certain design produced and the shapes & sizes can be quite unique.
The Process
Here is a photo from Shutterstock of a small scale silver melting setup.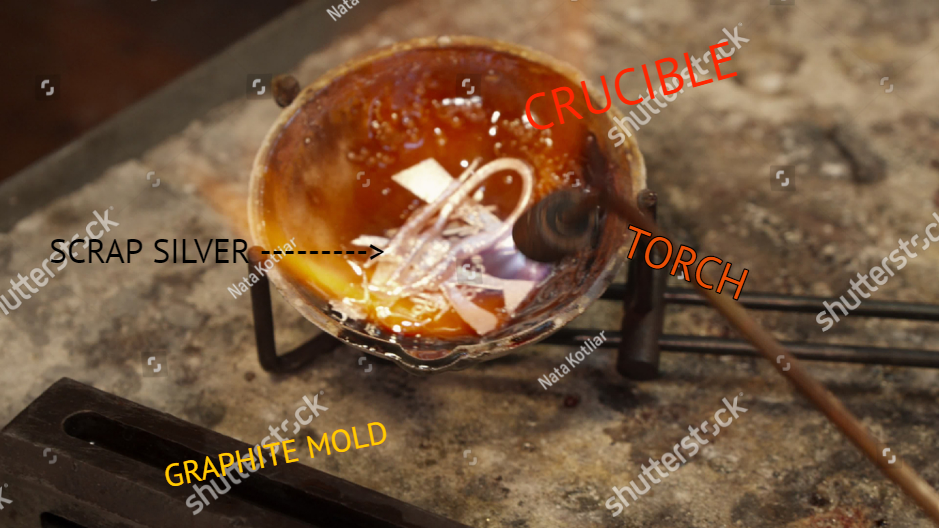 As you can see there is not much need to melt silver. The crucible is the bowl that holds the metal while it melts and may be made of clay, graphite or porcelain. I don't know as much as I'd like to about this process but if you want to read more about it check out this post on WikiHow.
Photo Time!! :)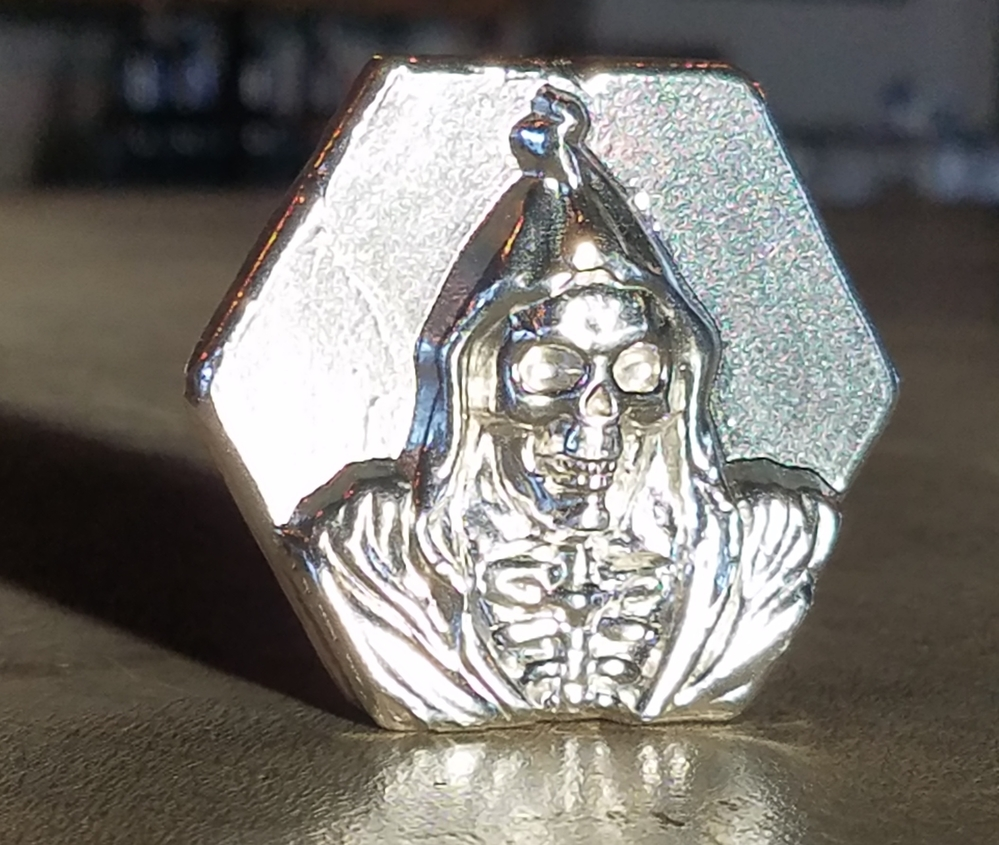 Hand-poured silver by Pit Bullion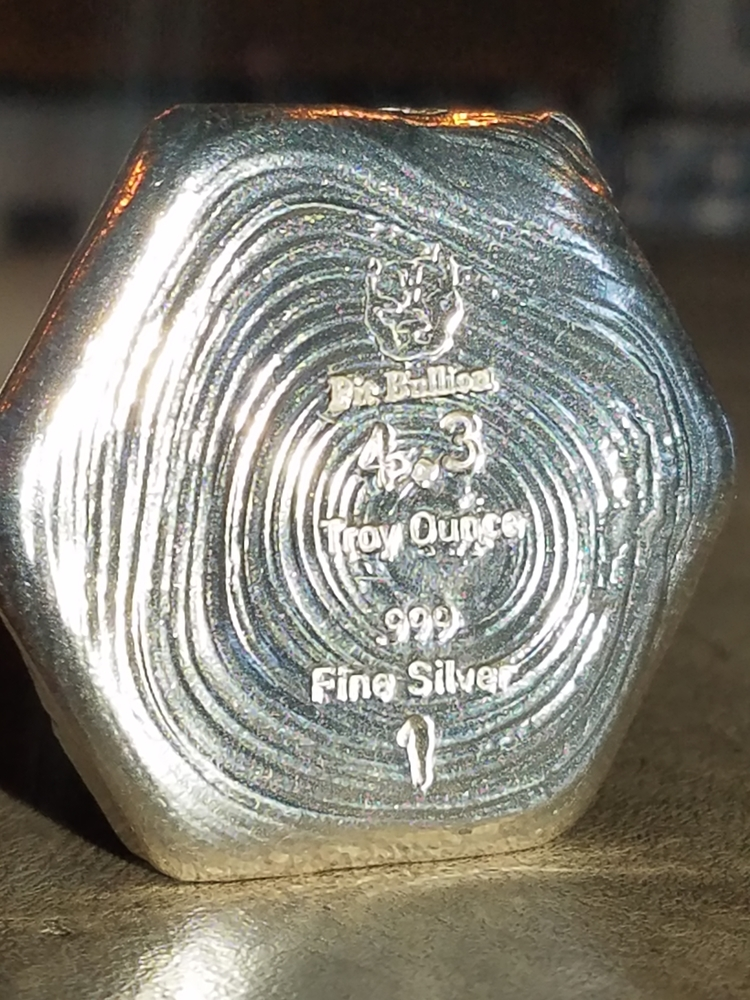 The reverse of that kick-ass Pit Bullion piece
Taking a look at the above piece I'd like to point out a couple of features. First, notice the logo and mint stamped at the top. Then there is the weight (4.3 troy ounces) and purity (.999 fine silver) followed by a number "1". Many small scale silversmiths will stamp their pieces as they mint them so a lower number is desirable.
The last feature of note on the above piece are the "pour lines". These lines are a result of the metal cooling and are not as easy to make as it might seem. Head on over to Pit Bullions youtube page to see how it is done. The pour lines on the above piece are just perfect!
Wrap Up
One thing you can expect when shopping for poured silver is a slightly higher premium due to the craftsmanship that goes into making these wonderful pieces. The guys and girls that pour silver on a small scale are true artisans and I do not mind at all paying a little extra for their handiwork.
I've been posting the last few days through the Steemleo platform as they are focused on investing/financial information. Some of these subjects I am posting about are well known by my #steemsilvergold brothers and sisters but I thought I would go over some of the basics for Steemleo.
Thanks for reading and have a great week!