Hi Friends,
I thought y'all might like to enjoy this roll of quarters i'm putting together. Turns out i bought 41 of 'em, but 2 have gone to my boys and 1 has been sent out to a new happy home — nay, a stacker's paradise 🤩👍
Anyway, i got some good pics, check it out, here's the specie — about 1/2 of them are '64s, the rest mixed dates.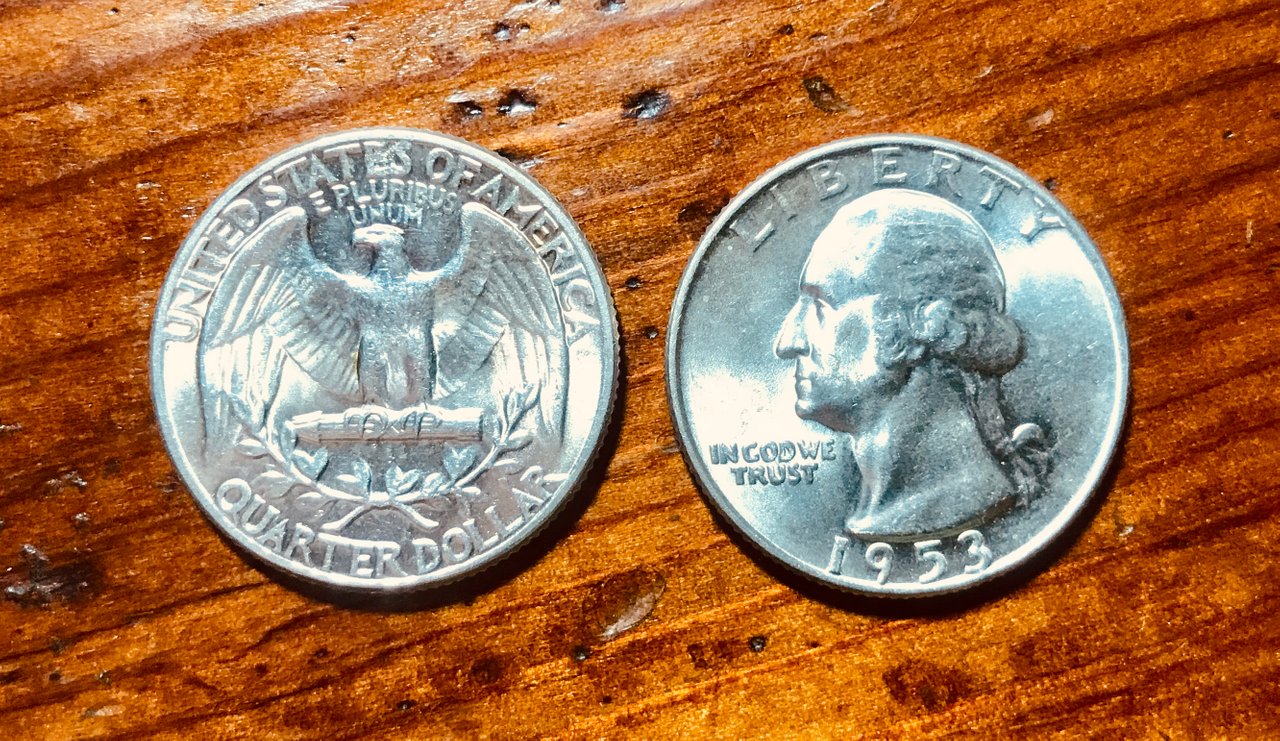 And some splash shots in case i get lucky with @rewards-pool 🤙😜⚡️😎👍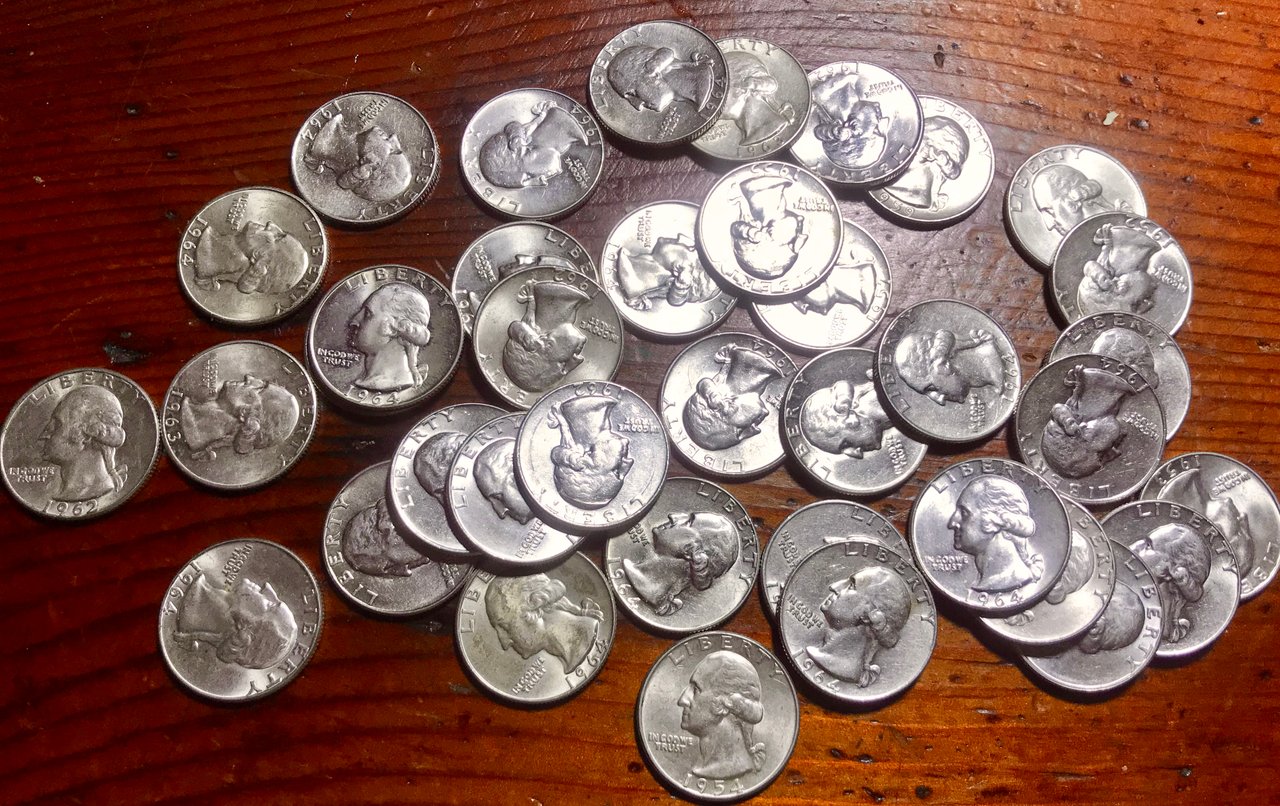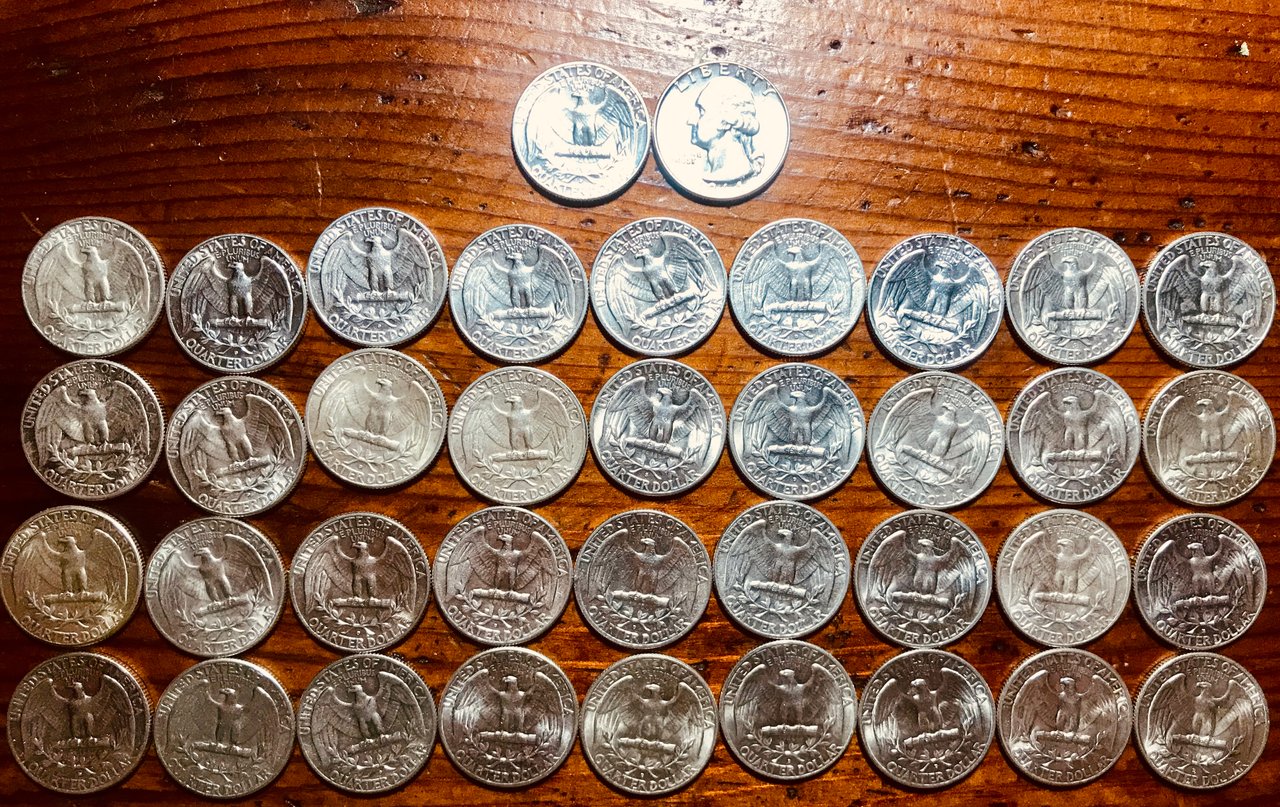 Okay, sweet right? Now check out these pics i got with that clip-on-thingy...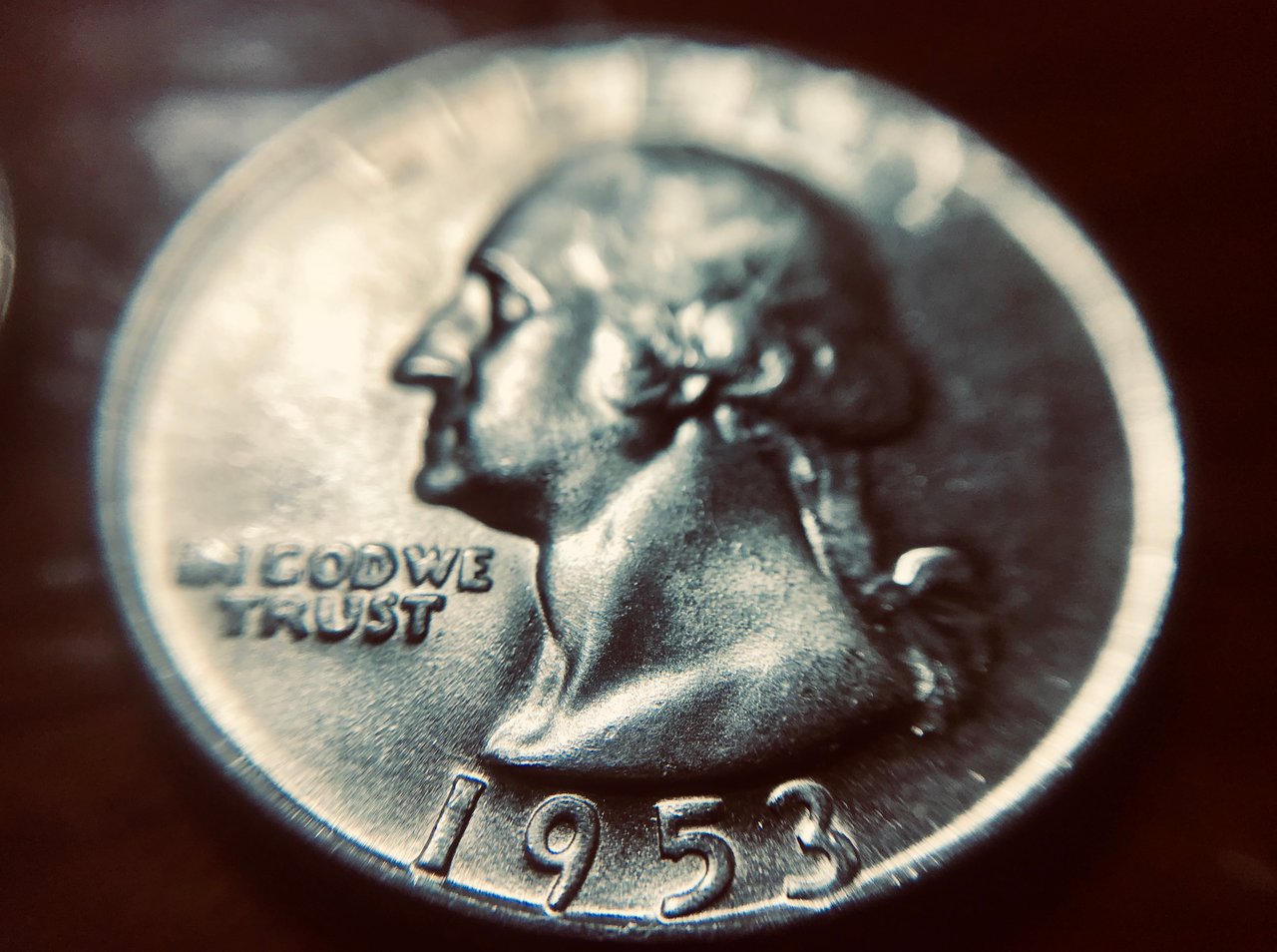 And the photo that inspired the title — indeed, from many, one — just like the communities here on Steemit (even if @ned is apparently working for the Russians! Lofl)
💥💥💥Boom! 💥💥💥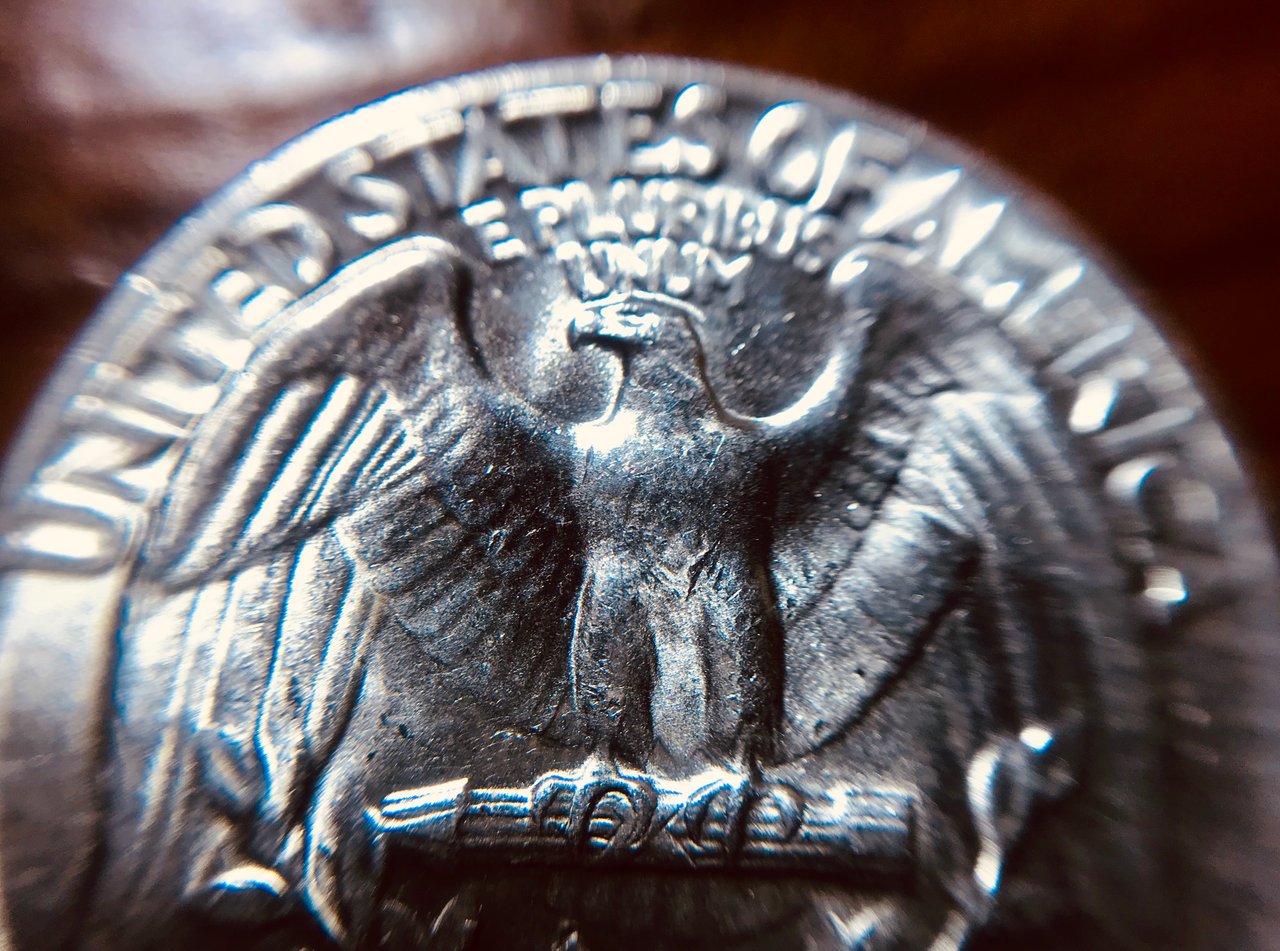 I hope you liked my new Washingtons and have a plan to add some more shiny to your own stacks soon.
Cheers! from @thedamus
🦅🦅🦅🦅🦅🦅🦅🦅🦅