When a member of
#thealliance
recently called my attention to the availability of silver and gold on eBay at decent prices, I took a look and found a silver coin that I fell in love with, immediately! I bought it for myself as an early birthday present.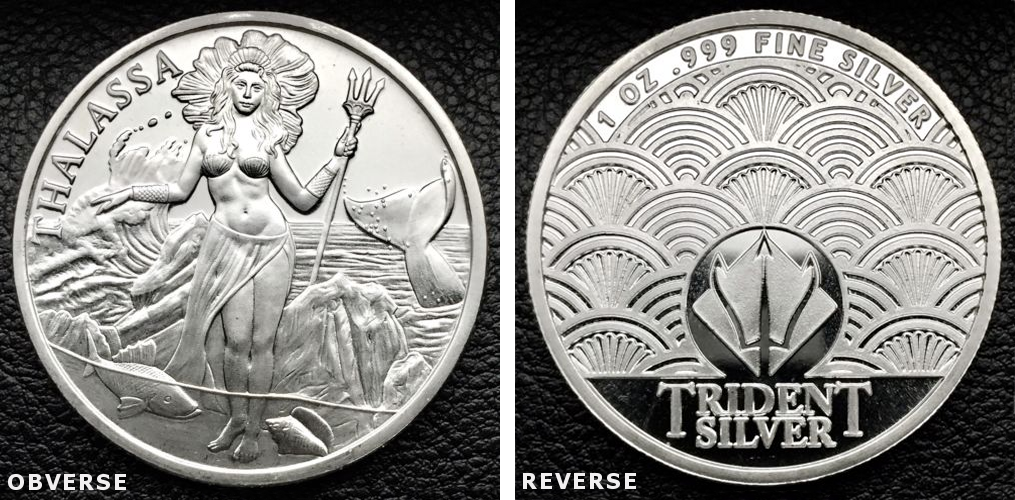 • PHOTO BY eBAY SELLER CastroNomics •
The obverse (front) of the coin depicts the Goddess Thalassa, who represented the "primeval spirit of the sea" [1] in the ancient Greek pantheon.
With her male counterpart Pontus, she spawned the storm gods and the tribes of fish. The couple were later replaced by the other marine pairs, Oceanus and Tethys, Poseidon and Amphitrite. [1]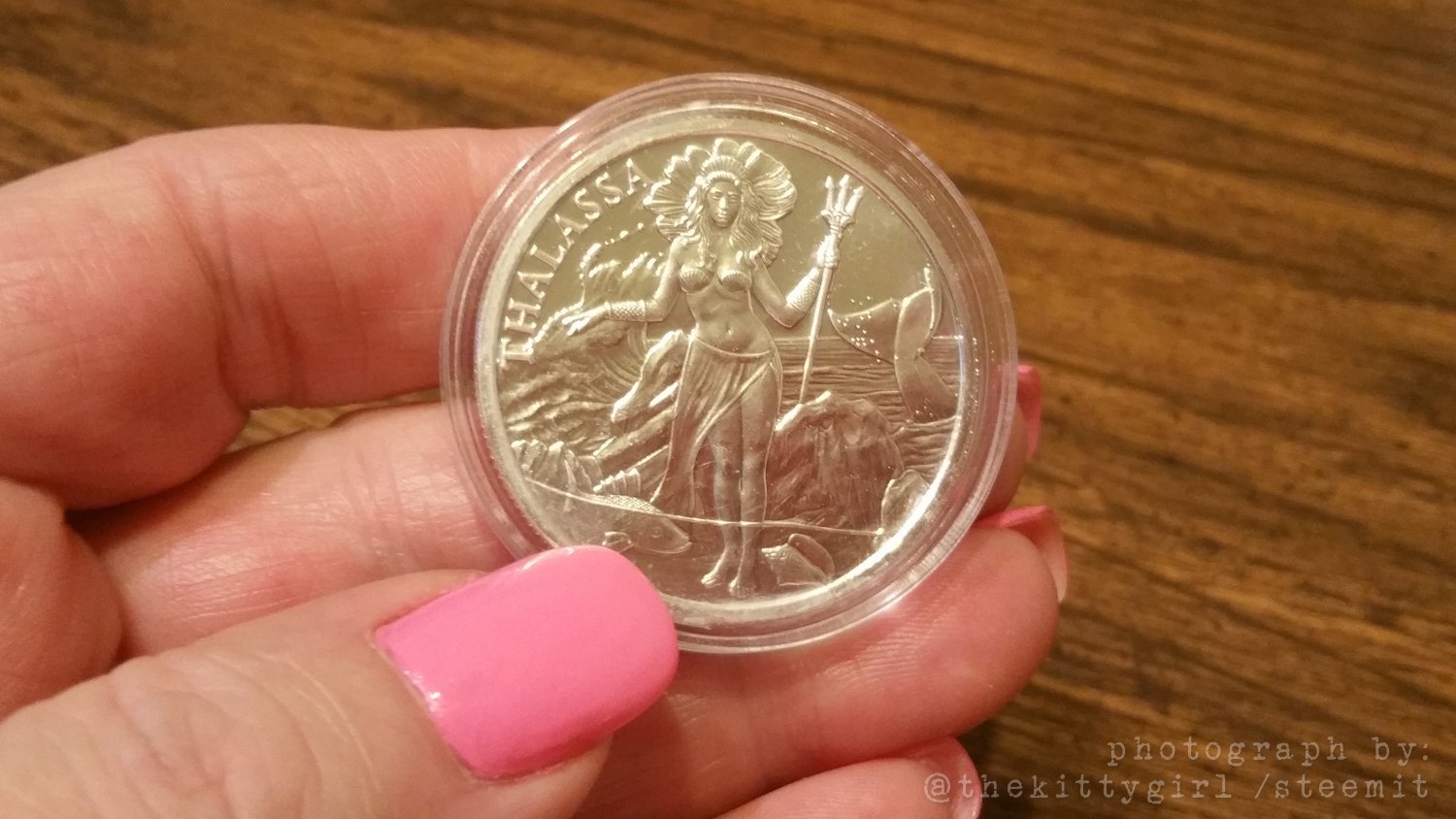 • OBSERSE (FRONT) • PHOTO BY ME •
The reverse (back) of the coin depicts a stylized representation of ocean waves and the mark of the maker, Trident Silver.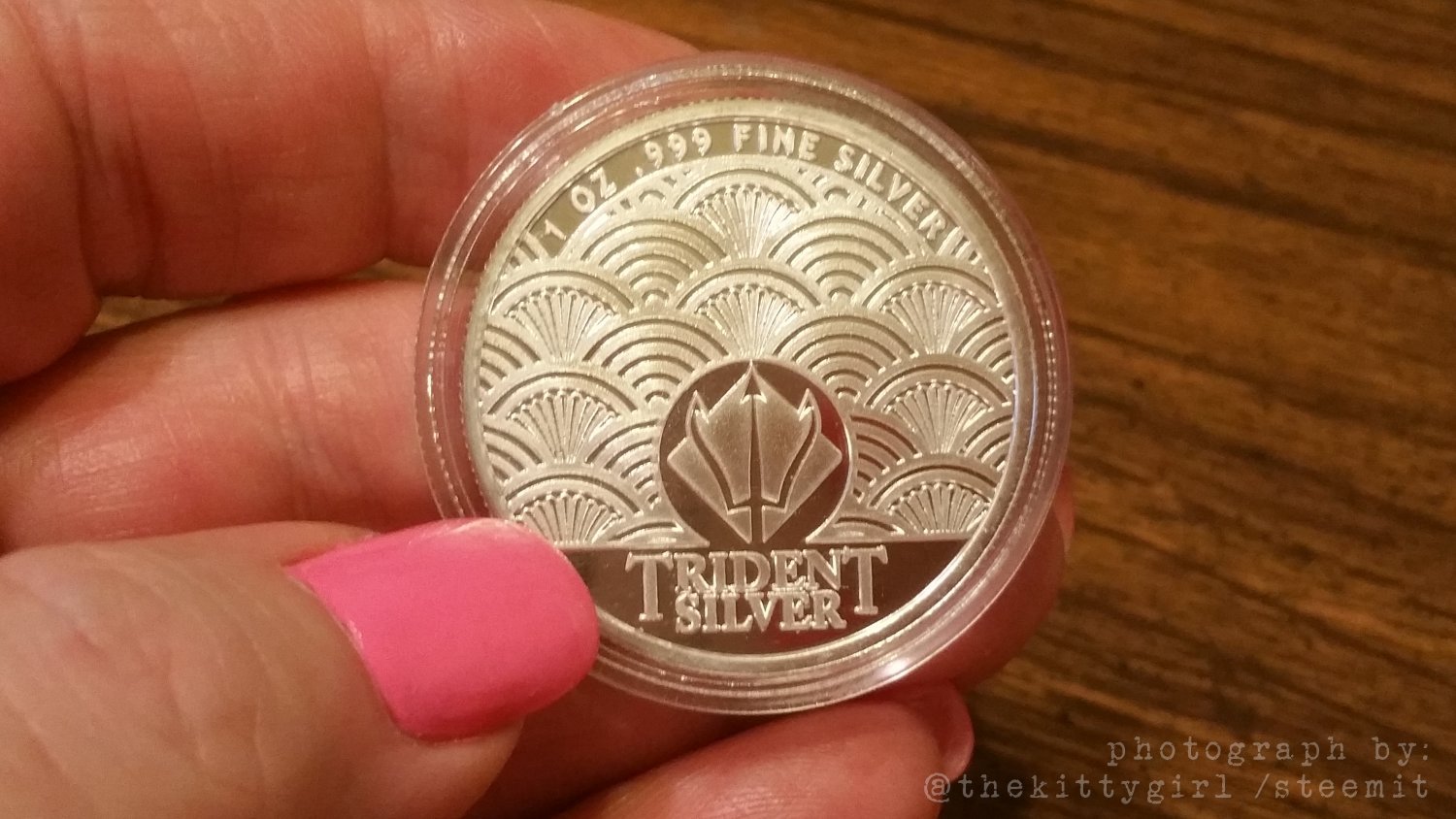 • REVERSE (BACK) • PHOTO BY ME •
Although I enjoy hanging beside the ocean on occasion, it wasn't the water elements that attracted me to this collectible as I am more attracted to mountains and forests. It was the Feminine energies that are present in the symbolism in this coin's design that were most appealing.
Earlier in this writing, Thalassa was described as a primeval spirit, and I want to briefly elaborate on that. Doing so will add another dimension of understanding as to why I like this coin (as well as to how I think, in general).
In the evolution of Greek mythology, as well as that of other cultures, attempts often arise to personify aspects of the natural world. At first, these representations are typically of primordial concepts, i.e., representing forces that existed from the beginning of time on this planet such as the sky, the water, the earth. As the society evolves, the original, primal archetypes are often replaced by successive generations of representations. In the Greek tradition, this happened three times: there were first the primordial gods/goddesses, then came the Titans, and then the Olympians.[2] While this is probably, in general, a good phenomenon which represents the evolution of society to higher, more refined thinking, it is sad when reverence is completely lost for ancient archetypes that are more universal and, arguably, more useful. So, Thalassa represents one of the original, simple, and beautiful forms of these anthropomorphic renditions of Greek thought, untainted by convolutions of more complex everyday life and the contentions that emerged in later folklore (where the gods and goddesses were always fighting and doing despicable things to each other). So, that makes Her more special to me, because Thalassa is one of the original, pure archetypes.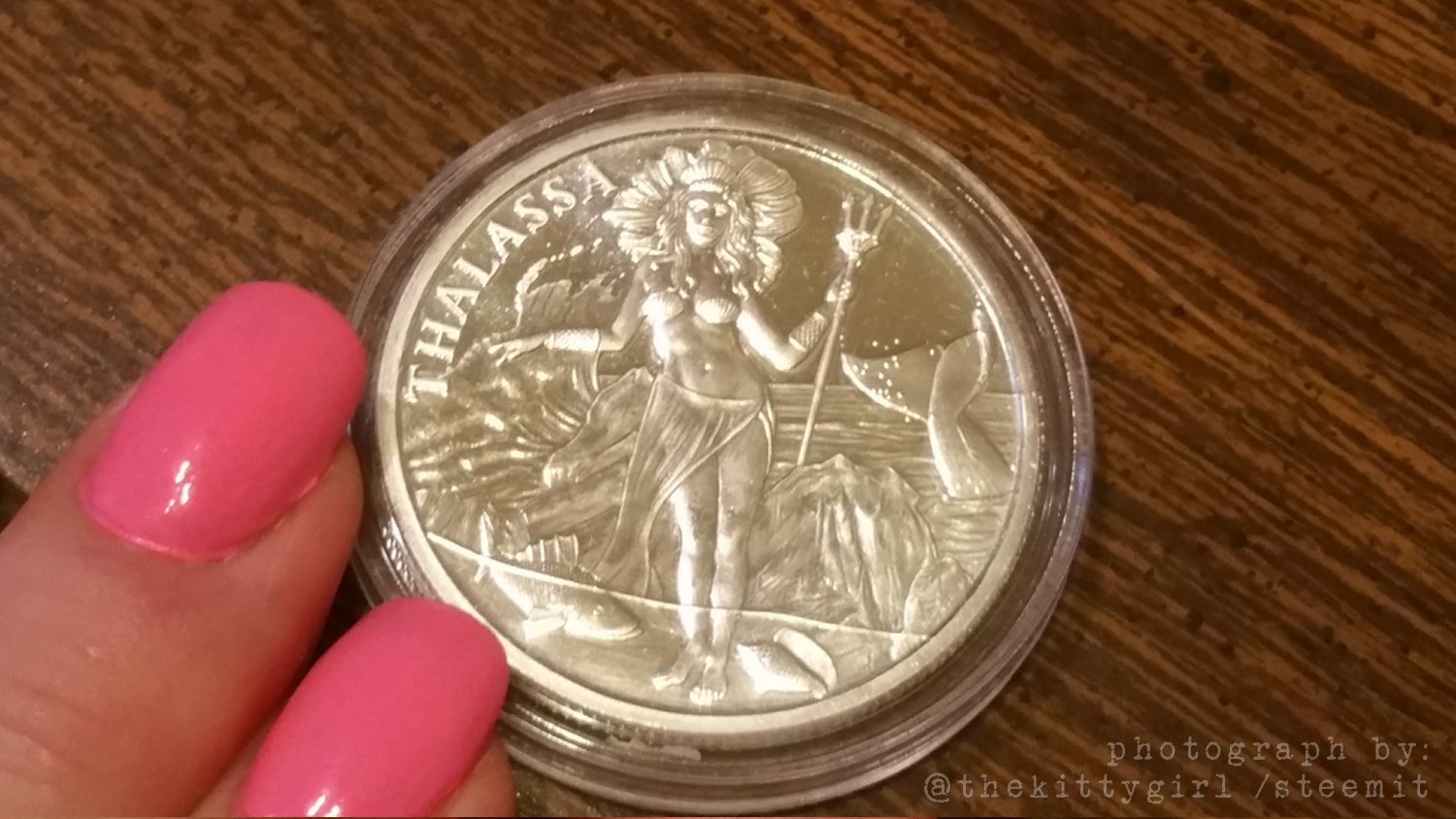 • PHOTO BY ME •

 😊
SOURCES
   1 Wikipedia: Thalassa
   2 Wikipedia: Titans

a big hug to @enginewitty for designing the following personal banner for me 🤗