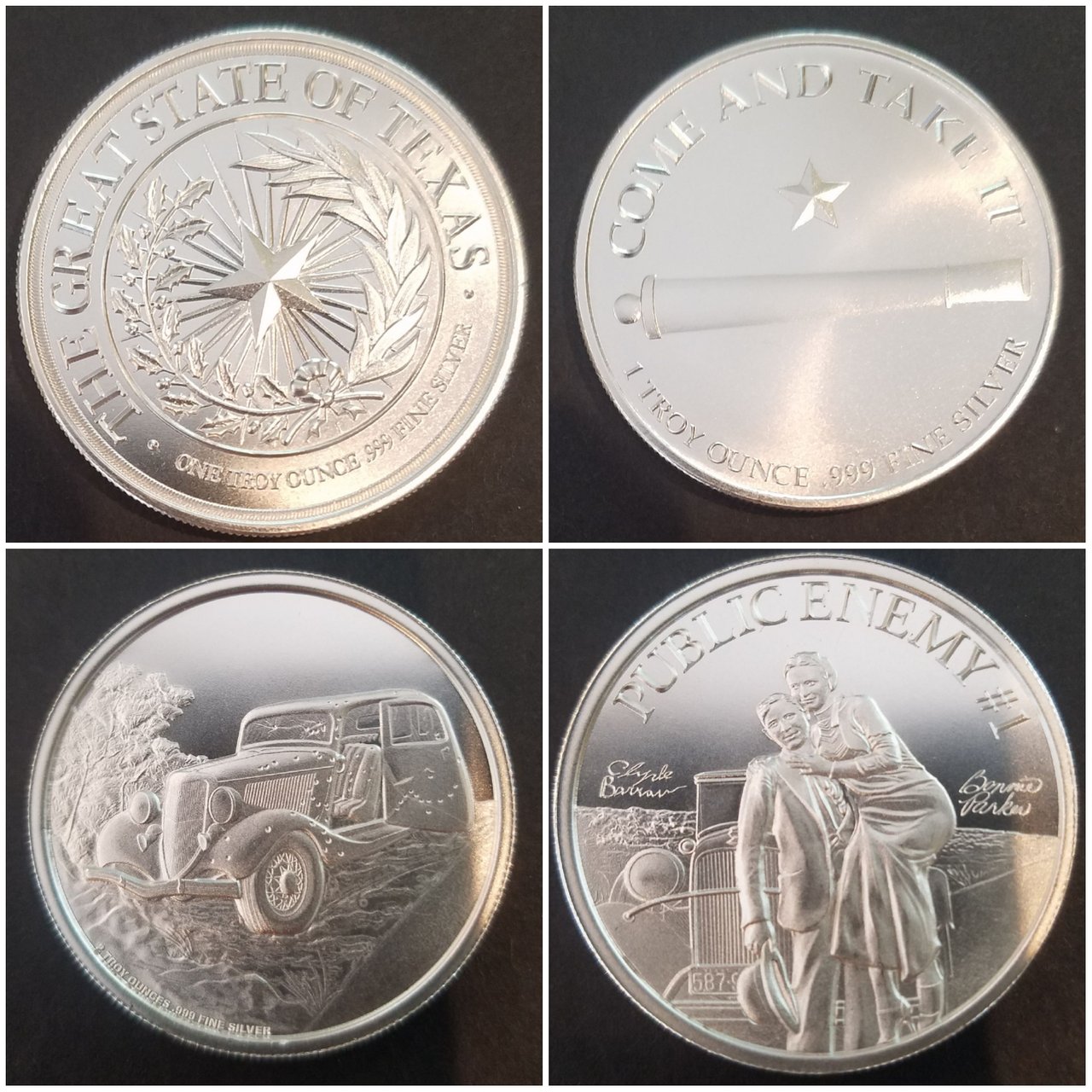 1 oz Gonzalez Cannon and Texas State Seal
2 oz Bonnie and Clyde from the Public Enemy #1 series
You know that feeling when you're hungry and everything in general sounds good but nothing in particular feels like it will hit the spot? That's where I'm at with my silver shopping today. This might warrant a trip to the good LCS on the far side of town. Hopefully they have something I can't live without!
I got Girl Charles some birdseed. She's not a fan but yesterday she decided dog food from my hand is tasty. Weird bird.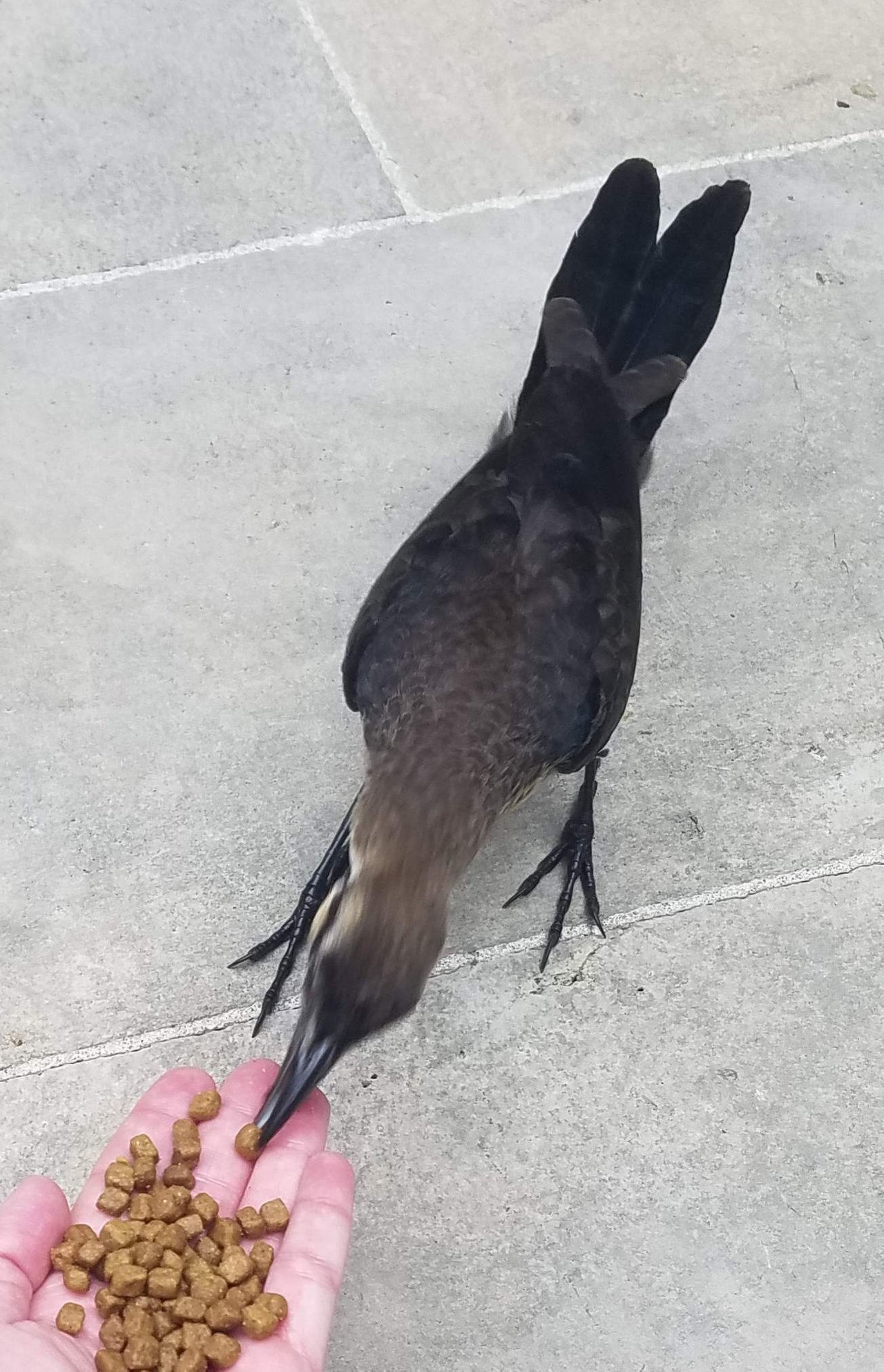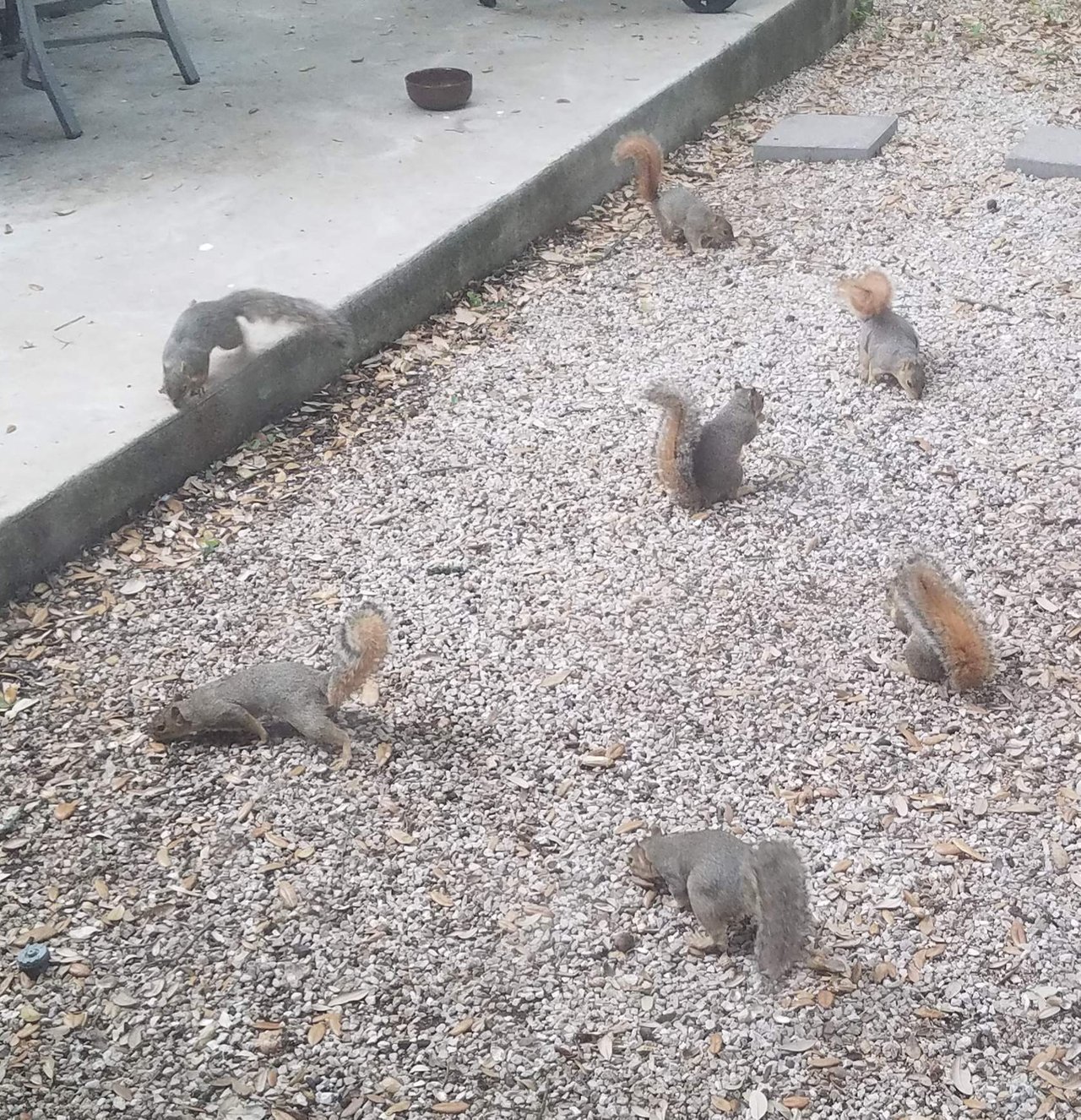 The morning crew is on birdseed cleanup duty. Have a nice day everyone!
Posted using Partiko Android