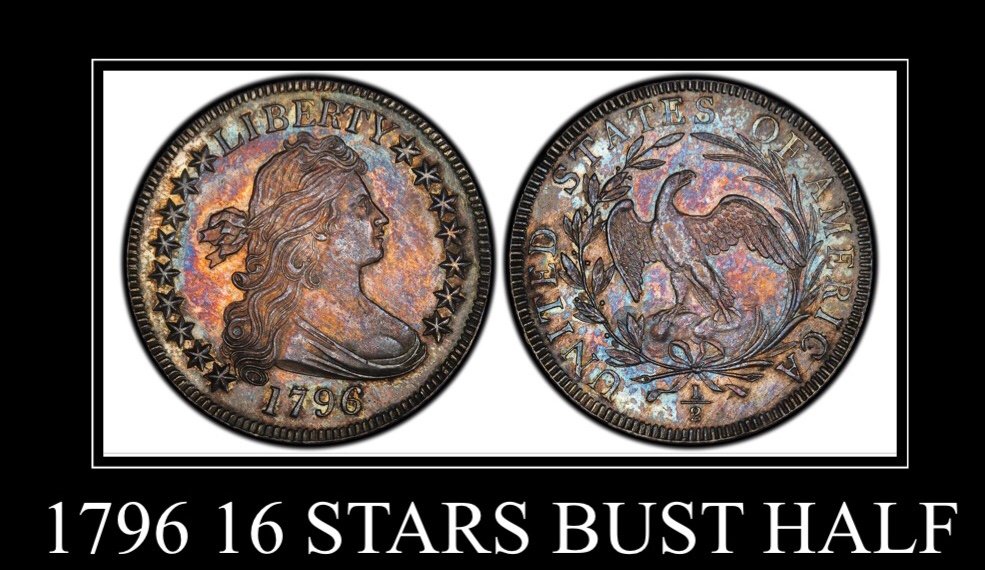 What's up everyone? Did I mention how much I hate cold weather? Yesterday it was 60 degrees and yes today it's snowing😡 The temperature gauge is showing 27, this has to be the craziest weather that I can remember!
Ok I'm sure you've probably seen my idea I've been working on here lately, I'm just about concluded on it. I think I have together what I want to do. So I'm going to lay out the whole idea and if I get enough interest I will go forward with and if not I will toss it to the curb!!
It's gonna be called Virtual Coin Collecting or VCC, on VCC you will be able to purchase rolls of coins through your steem account and you will be able to sell and buy coins off of the marketplace. I have decided to start this project small after talking to developers and that was gonna be very, very expensive! It will also only be available to SSG members! So I will be running everything manually on discord. The way it will run is you will join the VCC discord, then you will be able to purchase rolls of 5 coins for 1 steem, you can DM me or there will be a Buy page and just comment that you want to buy rolls. Then just pay through your steem account, once that is done I will send the coins to your discord PM. The coins are all in a excel database, each coin has its unique number and will be pulled at random by a number generator. The random number history can be seen at any time. The coins will be released in sets,(one set per month) with the 1859-1909 Indian Head pennies first, then half dimes, dimes etc. Everytime a new set is released there will be a contest to run for the first 2 weeks of the coins release. Each card will have a assigned Tier according to its true mintage. The tiers will go from 1 to 10 with 10 being the rarest. Each tier has a set amount of points. After the 2 week contest concludes, the person with the most points will win 90% of all steem made from rolls bought. At that time the next date will be set for next release, probably about a 2 week period. There will also be "Rewards Challenge" it will always be on going. Each Tier has a set amount of "Free Rolls" you can earn by completing tiers. These rewards can be held till the following release.
I will have a master ownership list to show proof of ownership for every coin released. I'm also thinking about sending a transaction to Steem for any person that buys that way the transaction will be recorded. If you buy or sell your coins it MUST be done on the "Marketplace" page in order for me to change ownership. Im also thinking about having the marketplace during the 2 week contest, to keep the contest more fair. Then the marketplace would open until the next release.
I will do updates throughout the week on steemit to post leaderboards and any new coins or if anyone pulls rare coins. Like I said everything will be done manually so all I ask is have a little patience and all transactions will be done quickly as possible.
Hopefully keeping it to just SSG there won't be any problems, with the master list there shouldn't be any. Once you get your coins you can start you a folder to keep them in and I will also have the list of your coins. The first release will be the Indian Head pennies set, as far as the contest, there is 3197 coins in this set and if all rolls would sell in those 2 weeks someone would be looking at winning close to 600 steem!!😳
Here is a list of the points, Mintages and the rewards for the Indian Head set: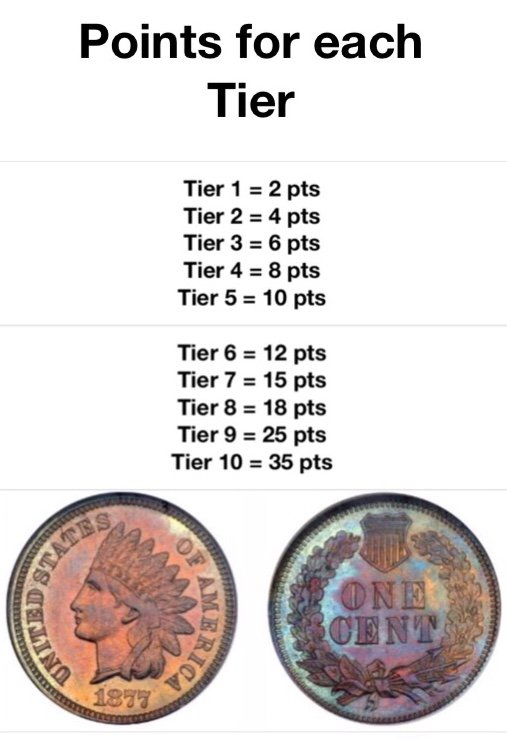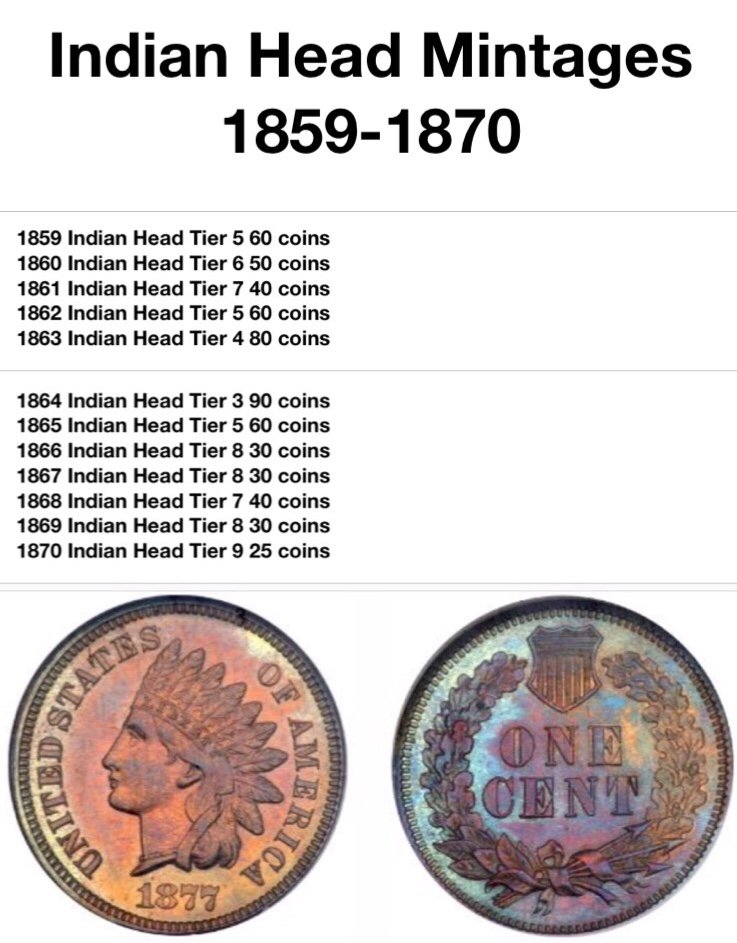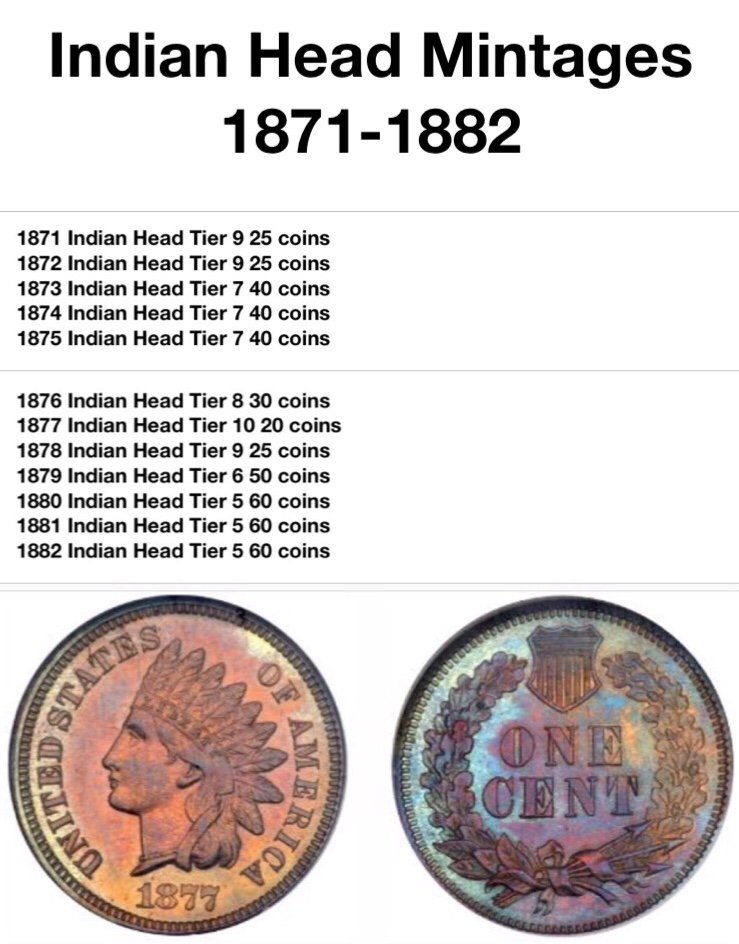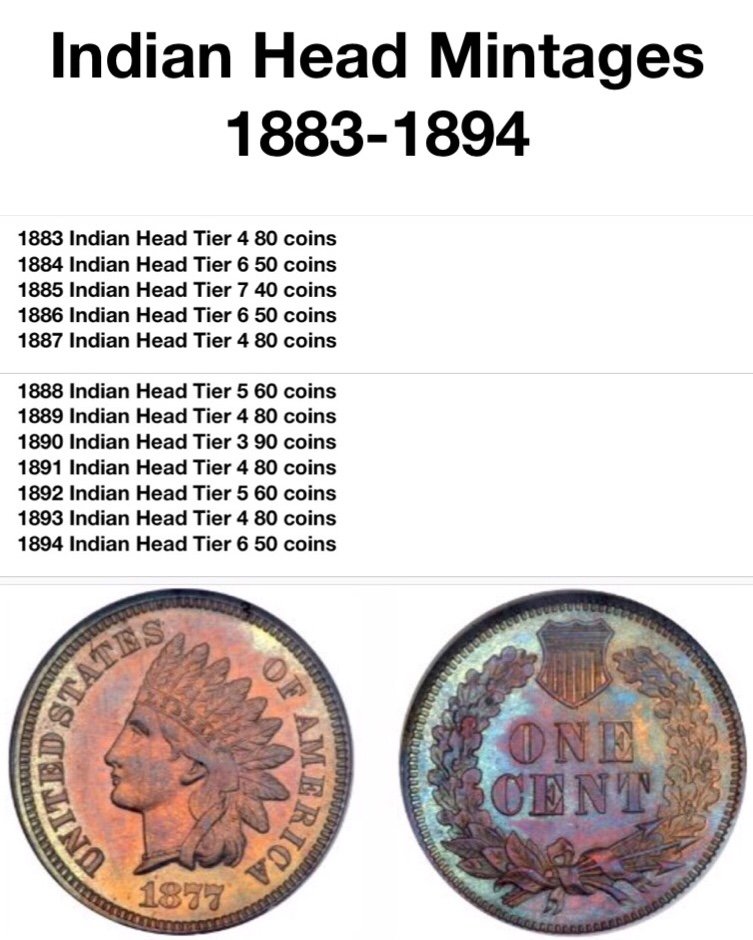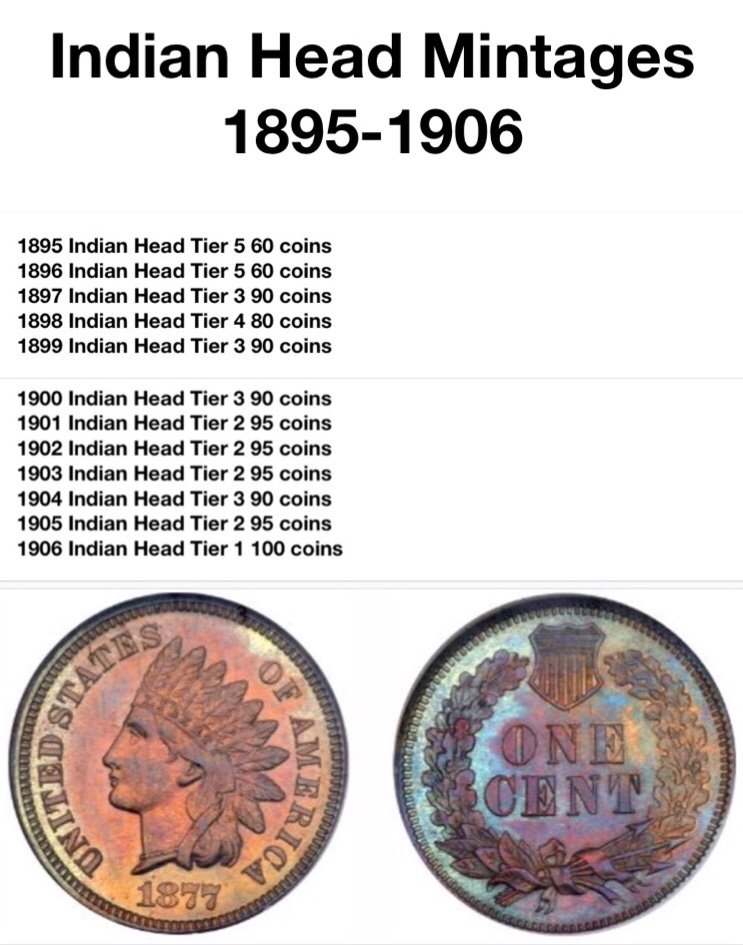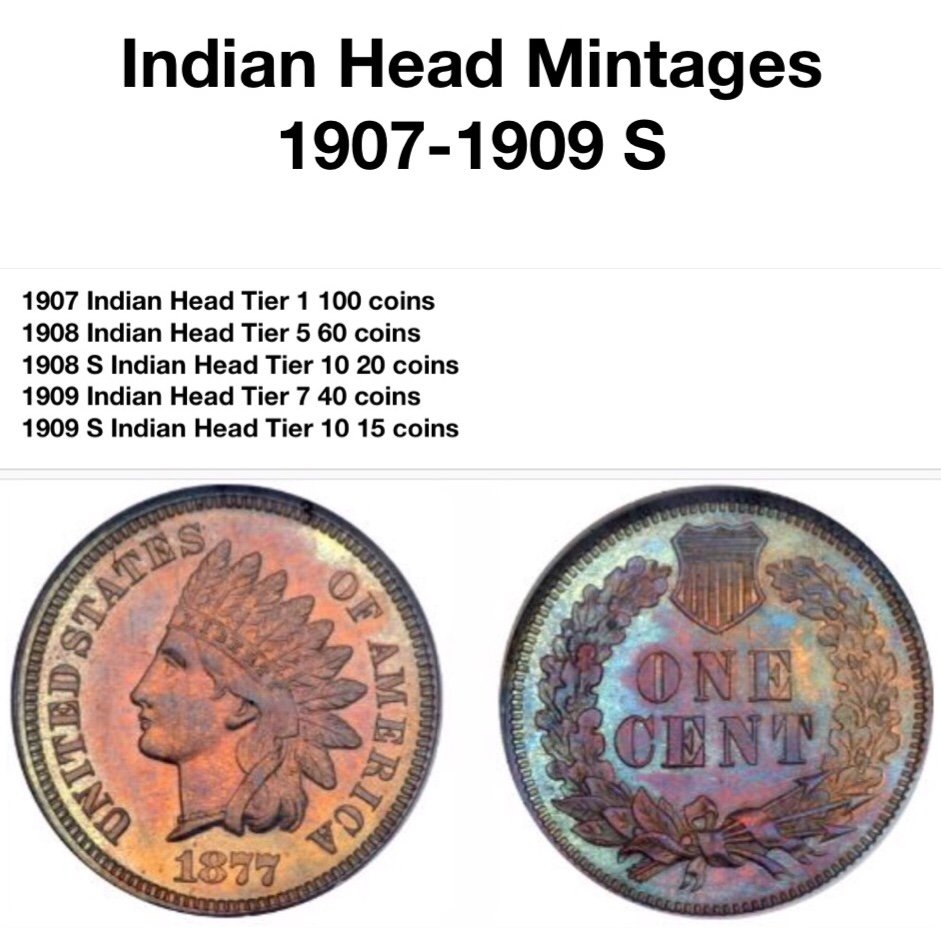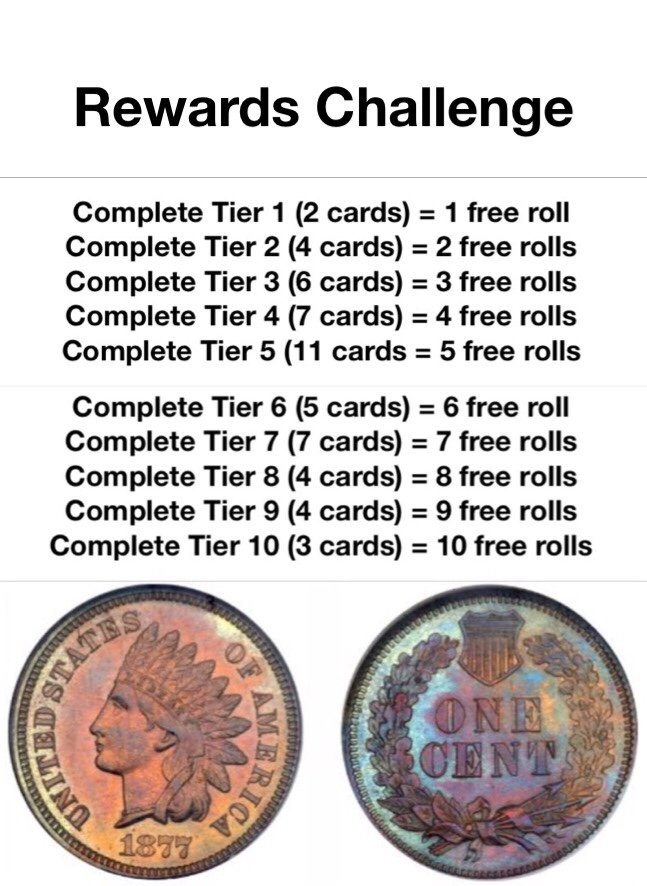 Like I said this is just a idea, I know it will be a lot of work but I have a lot of time, I transferred at my job, now I sit in front of a computer for 10 hours every evening!😂 I think this could bring some fun to the community also! Just let me know what you think and I will decide whether or not to go forward with it. Thanks!