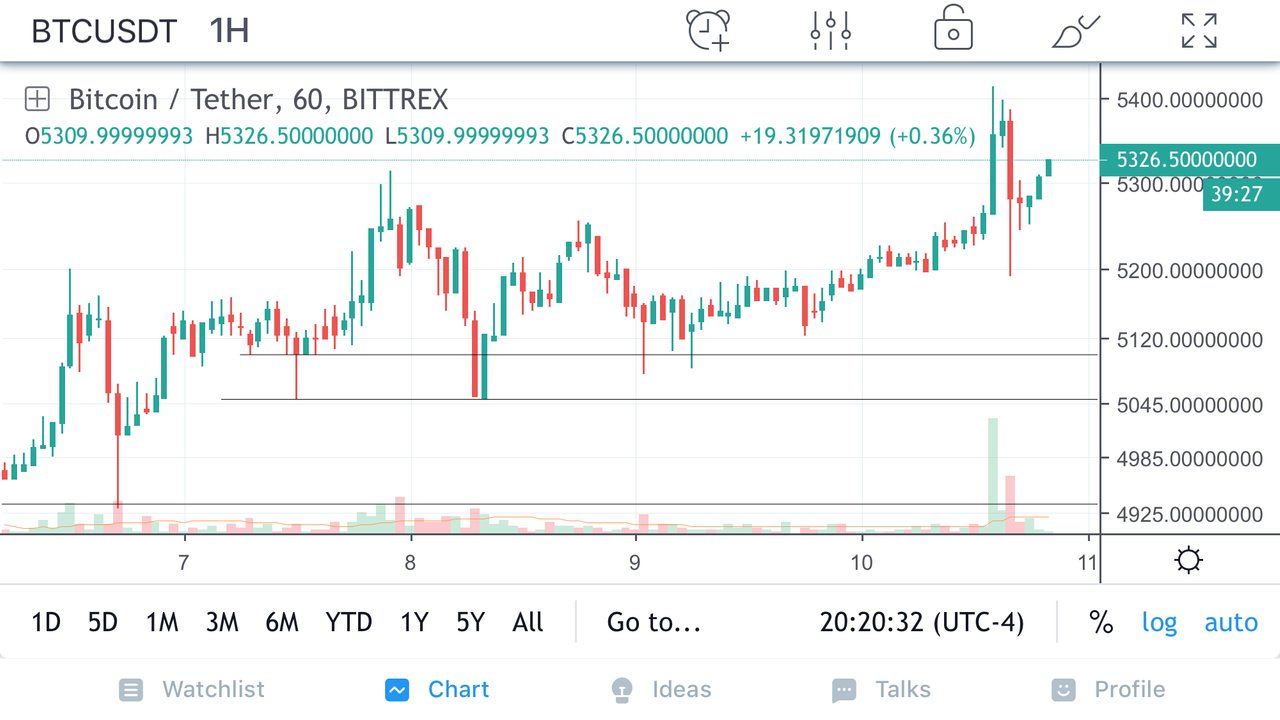 What's up everyone? Hopefully everyone is enjoying this fine hump day! Wow Bitcoin is making some impressive moves, I believe there is some fomo starting to kick in! It got up to as high as around 5400 and had a slight pull back and then took off again. This could potentially be what we've all been waiting on!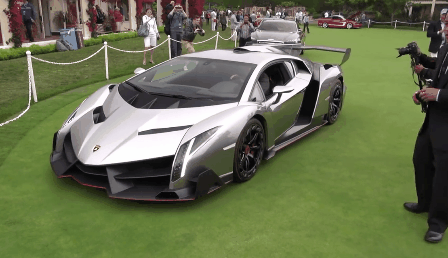 Now on the other hand Steem is free falling like nobody's buisness! Hopefully if you was wanting to buy more you waited until now!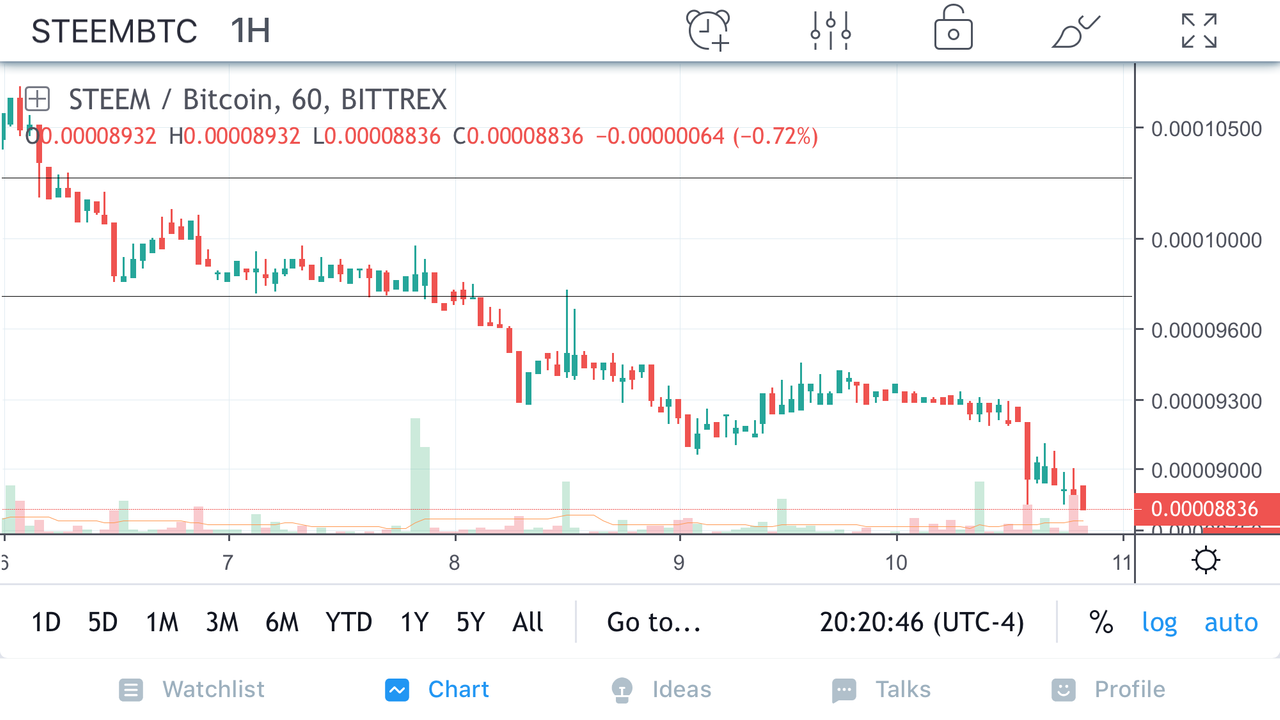 Not sure what to think here, can it go any lower? I'm sure it can but damn it's gotta come back, doesn't it?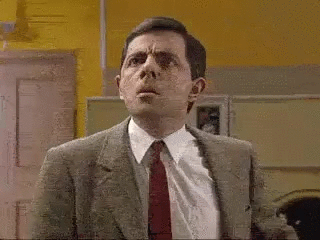 Anyway I'll keep buying as much as I can! Hopefully Bitcoin keeps doing its thing and then when the next Steem run comes maybe we see a $1 Steem or $2 or hell why not $4! Everyone have a great day!!