Hi Hi steemit community!! How's everybody? I hope that excellent :)
Today I bring you a drawing made by a challenge that my brother @edxserverus made me.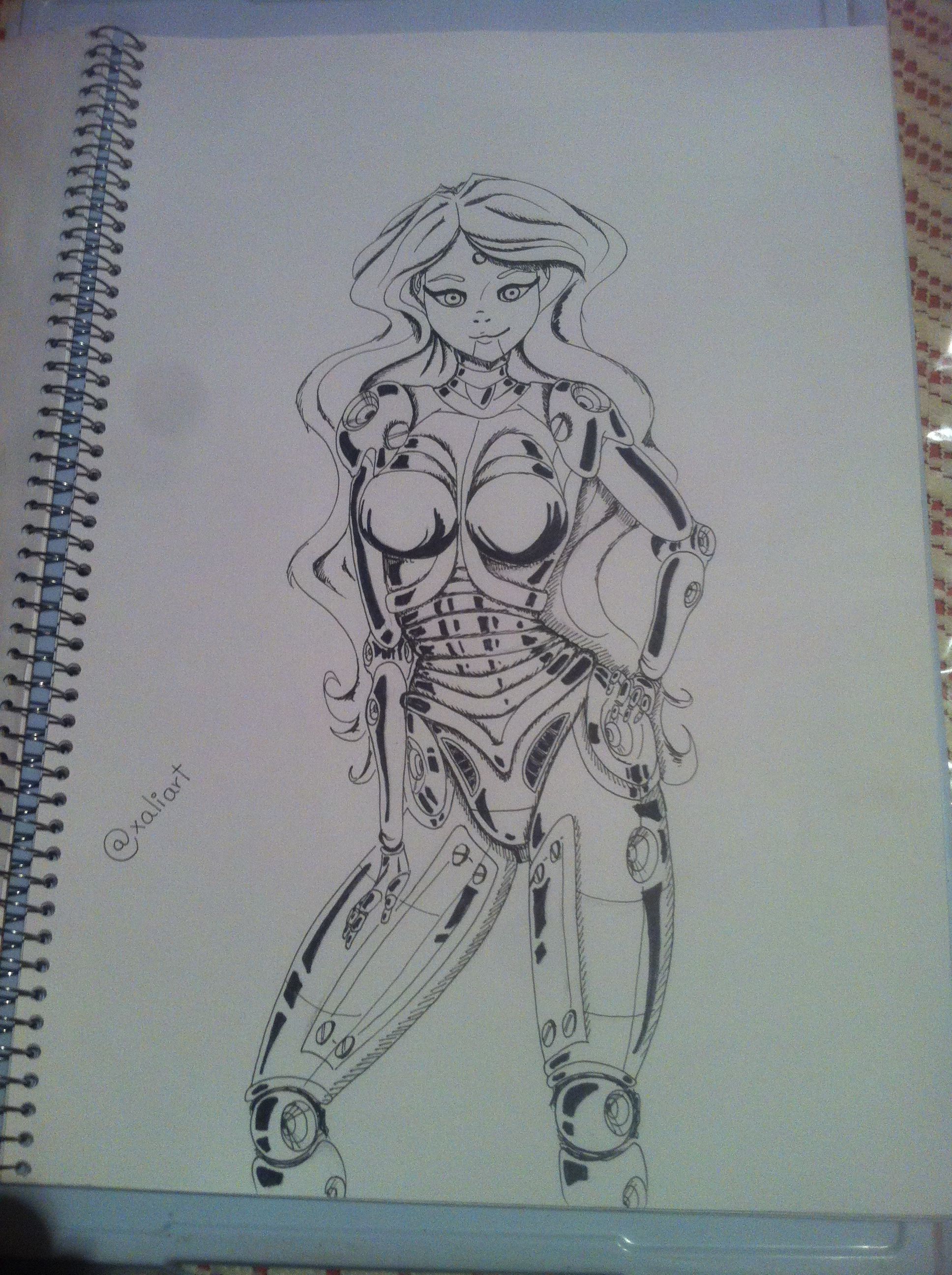 To make this beautiful robot girl @silvergoldbotty: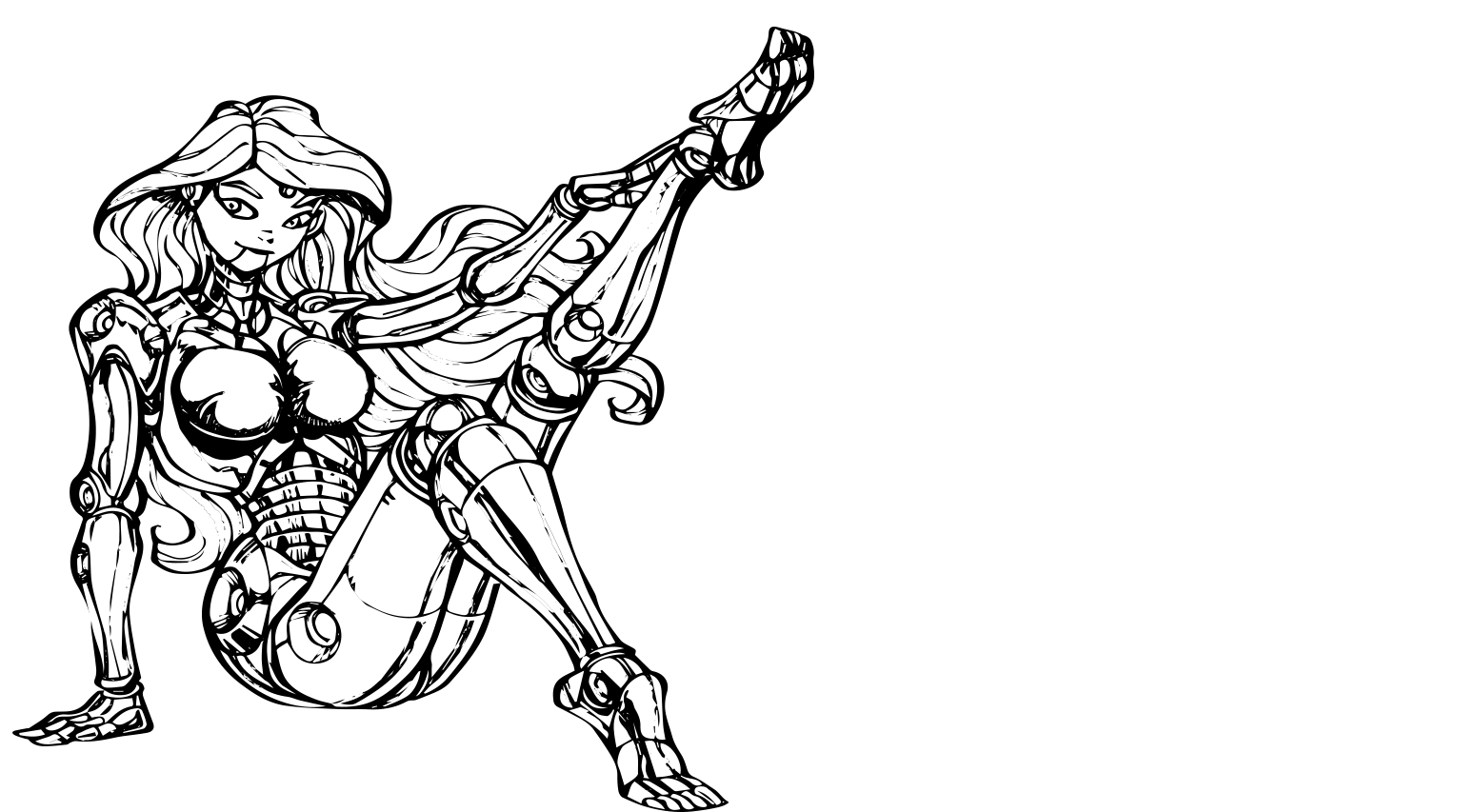 Otherwise!
And as you can see, I was able to achieve it! Hehehe! and I wanted to try a new image on her ~
First I drew the sketch of how his body and position would be, and after having it, I started adding the details of the hair and face (which is always the most important thing for me).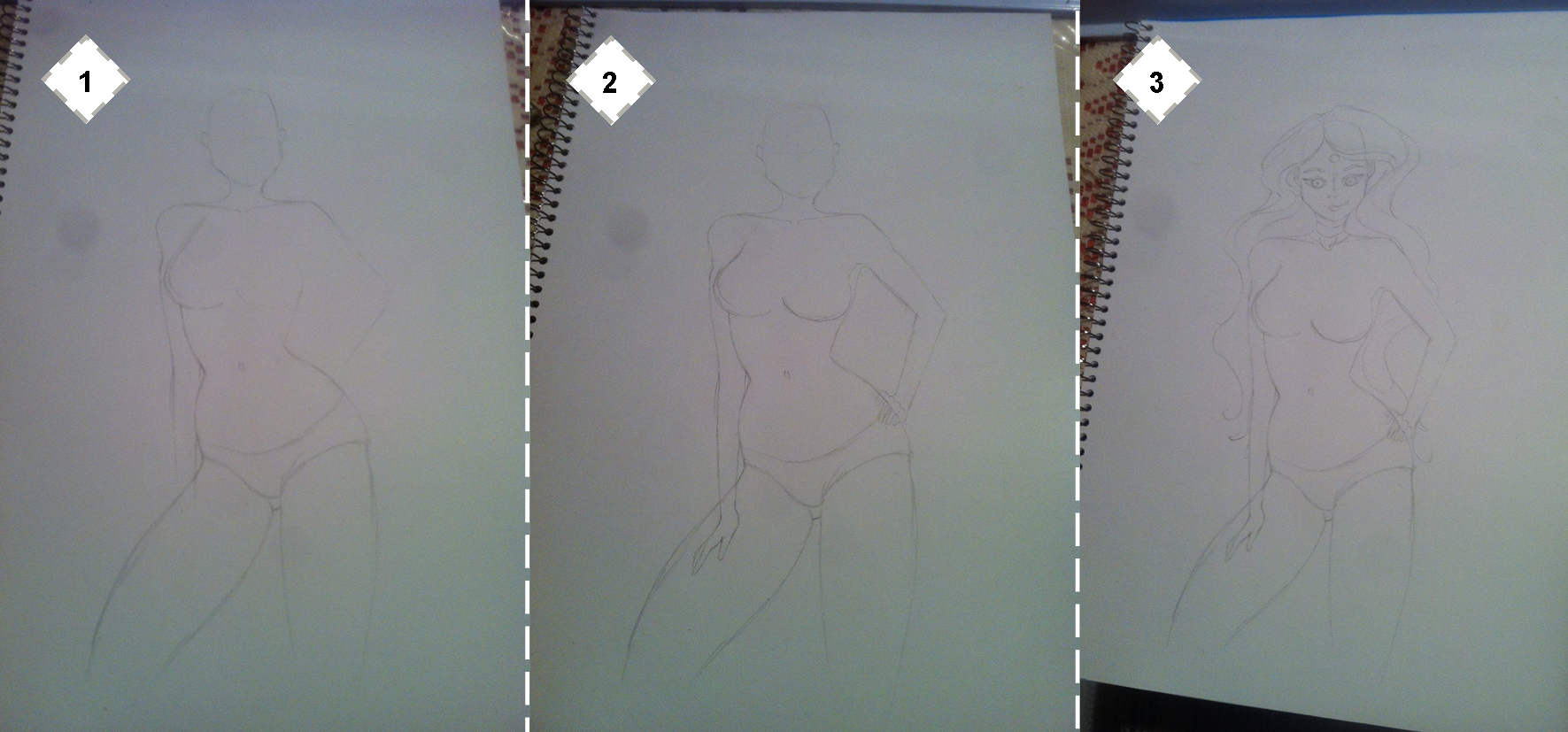 Next of all the details of the robotic body with pencil.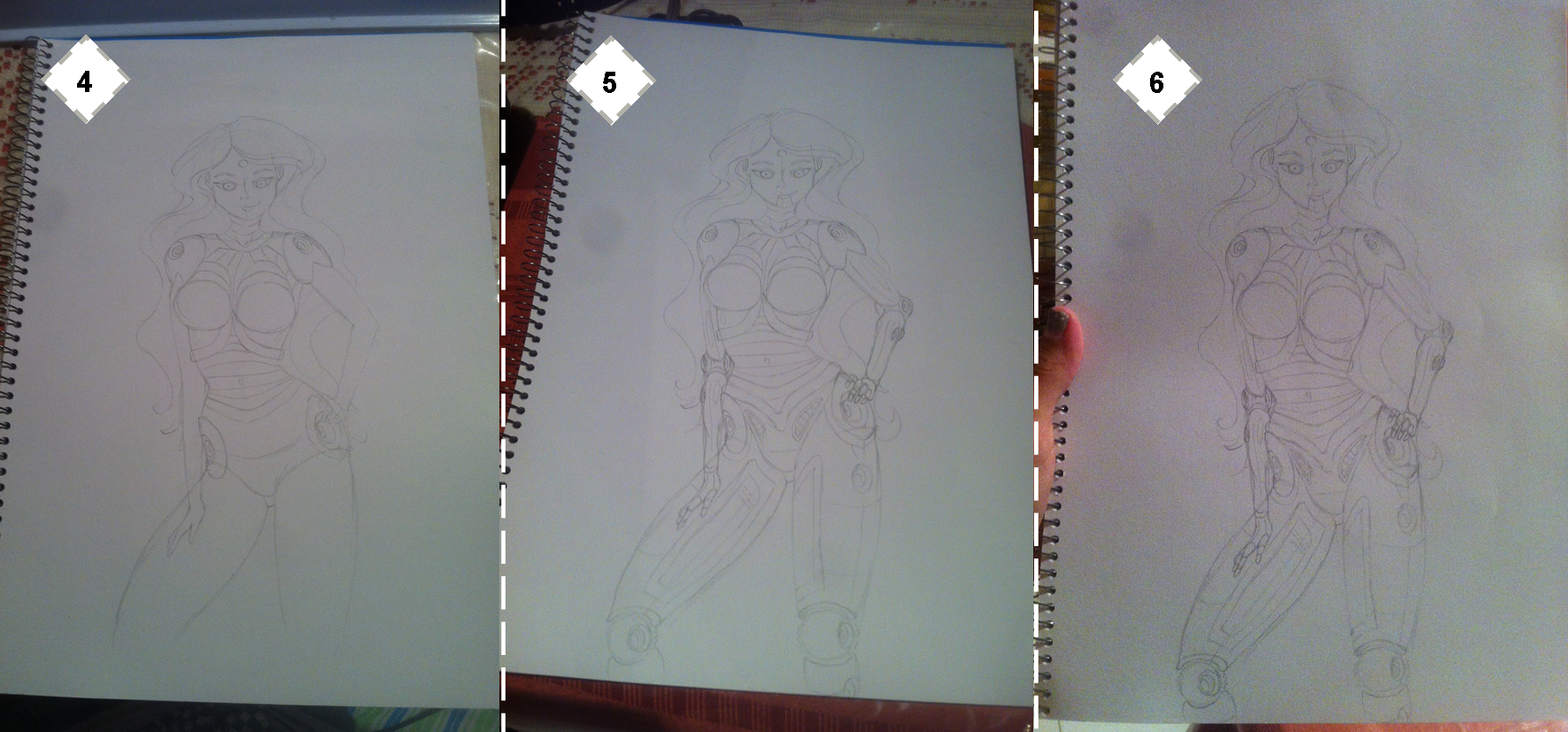 And finally, color it with pens and ink. Mark where the brightness and shadows would be with a pencil, and use the same ink on them...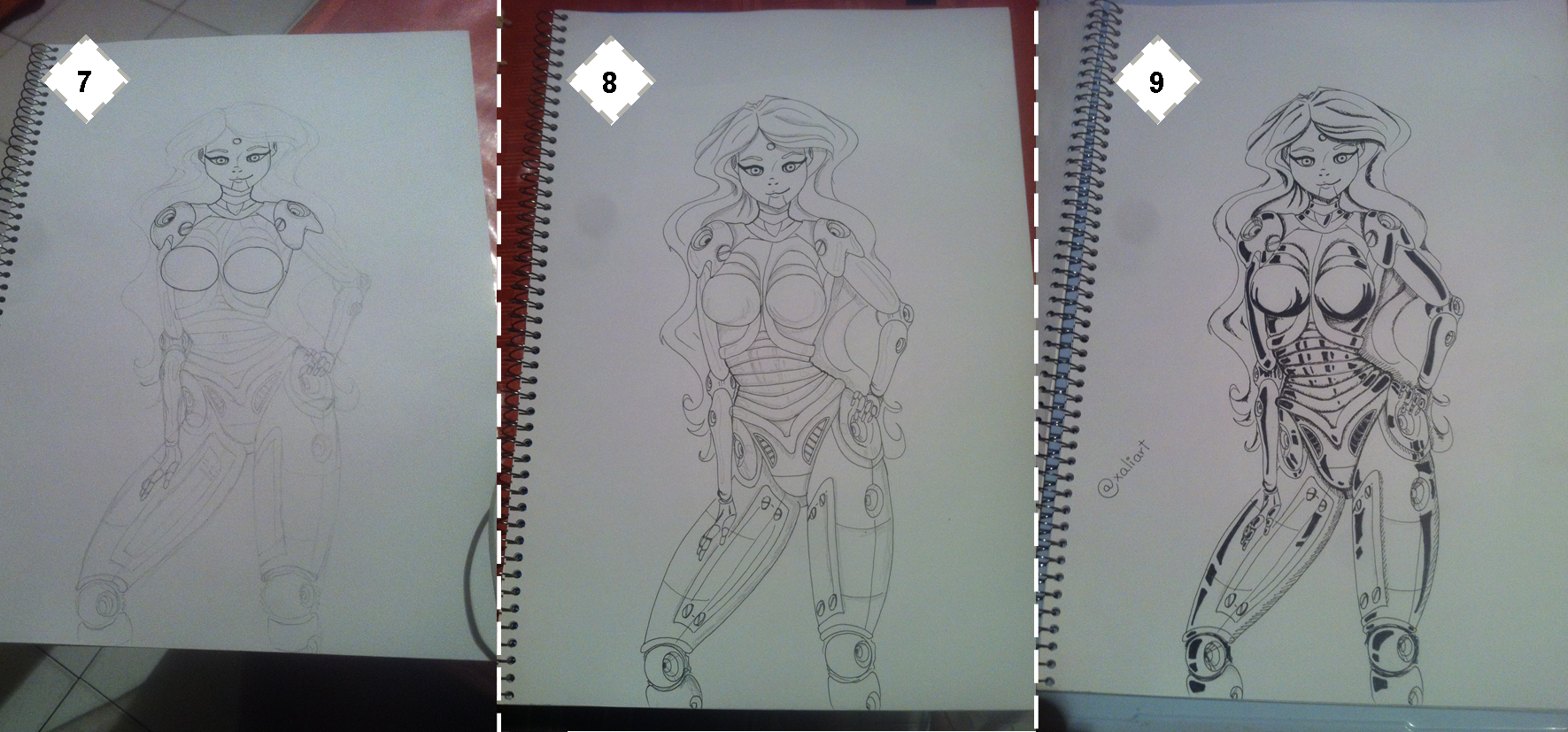 Honestly it is the first time that I draw with nibs and black ink the treat of shadows and brightness in a drawing ... I hope you like them :)
My design is open to suggestions for making new ideas and views of Stax - @silvergoldbotty
see you next ~ :D
And have an excellent night!