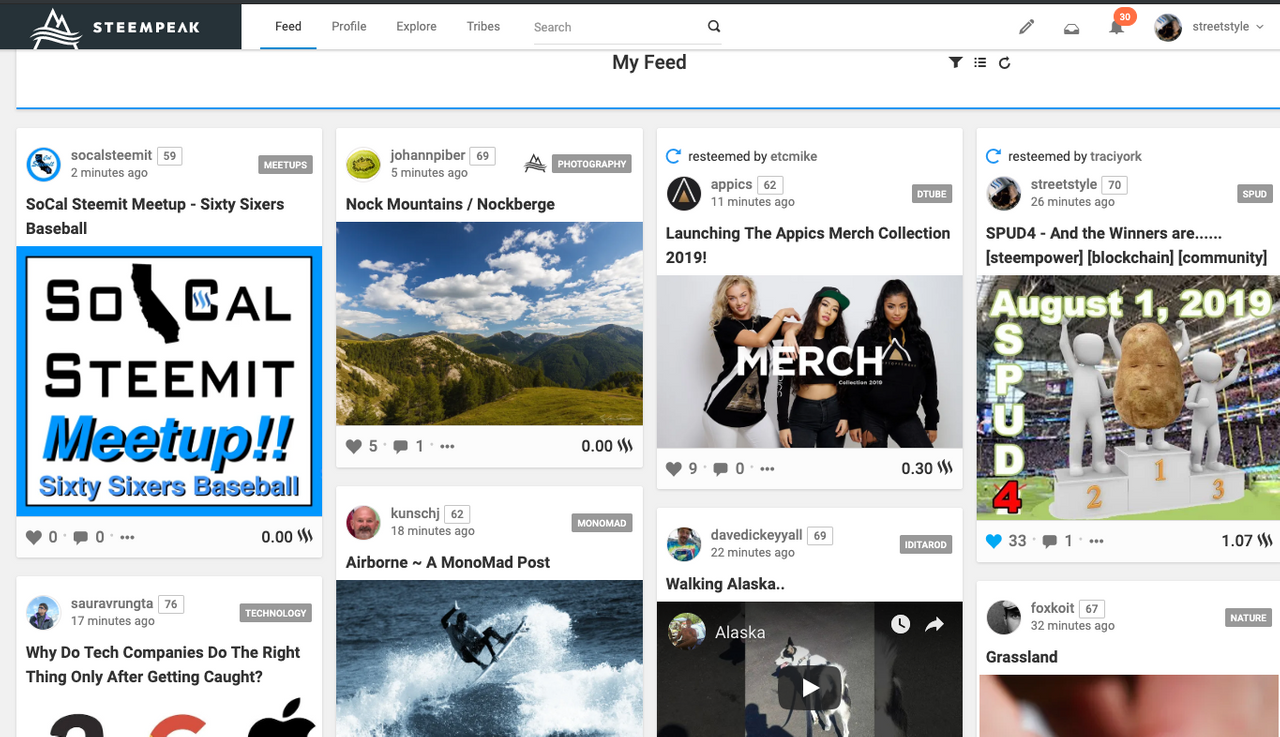 Shoutout to Steempeak!!
Sorry for the expletive but I literally asked myself that question earlier this morning, when I was doing a little research and found myself on this website. I hate to say this but I might have found a new home on Steempeak.com. No, I am not leaving the Steem Blockchain, but this new format or layout for using the Steem Blockchain is, well simply put, Amazing!!
Maybe Steemit Inc. needs to figure out a way to buy or make a deal with Steempeak to use this format/layout for their website because the current one is ok, but the Steempeak layout is just So Much Better. I almost wish I had made my last post on Steempeak just because I am now so much more interested in using it.
In fact..... I am now going to just cut and paste these last words into Steemspeak... timeout while I do that!!
Ok, I am back, and now I am writing this on Steempeak and it gets even better!! Now, when you are typing away on your post, it is to your right. There is no need to scroll down to see what your post will look like because you see it right away on the right half of your screen. Awesome feature @steempeak !!
For a while I was really into @partiko for posting, but my phone is small, my thumbs are fat, and my eyesight is definitely not what it used to be (and I am still refusing glasses trying to dodge father time.) Anyhow, if this is the evolution of the Steem Blockchain, then we are definitely headed in the right direction, because Steempeak seems like a mix of Wordpress', Reddit's and Steemit.com's best features rolled into one!
Again, kudos to the @steemspeak Team!!
+++ @streetstyle
This has been correctly edited after @ashtv made me aware of my mistake. In this post I am referring to SteemPeak.com as I mistakenly stated originally. My apologies for the confusion.