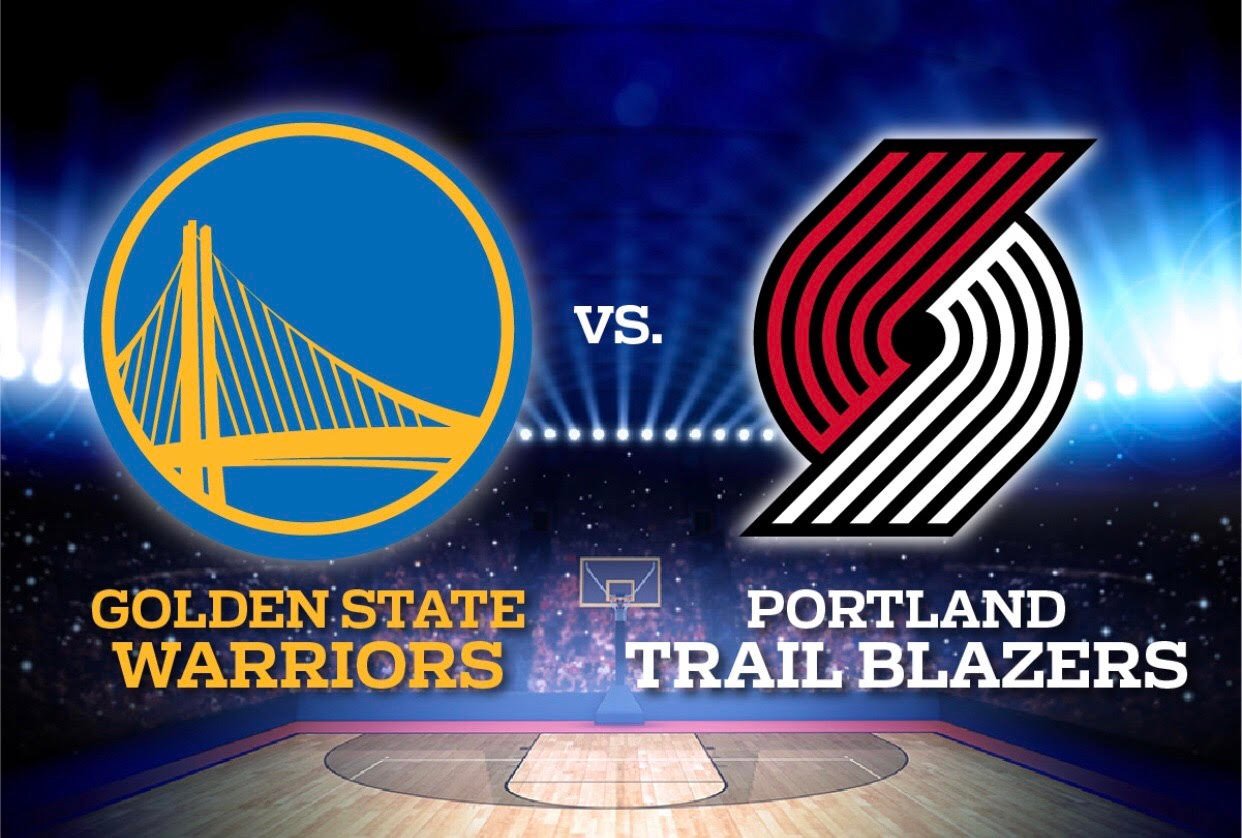 ---
SteemSports Presenter:
@mateonav53
---
SteemSports Editor:
@scottybuckets
---
The Golden State Warriors are going to the NBA Finals after completing a sweep of the Portland Trail Blazers on Monday Night. Portland's lack of a real shot in this series and plethora of injured players made it feel like the Warriors just eliminated a first round opponent tonight, but the series ultimate result wasn't indicative of how competitive some of the games were. Ultimately, it was Portland's inability to hold big leads in Games 2, 3, and 4 that gave Golden State the easiest Conference Finals showdown in recent memory - and they did it all without Kevin Durant.
---
The Dubs needed an overtime period to take care of business tonight, 119-117, and only won by three in Game 2. Portland's faithful came with energy in their final two homestands, but at the end of the day, it was Damian Lillard who didn't play to the exceptional level that was needed to have a chance in this series. Dame only scored 19, 23, and 19 in Games 1-3, but ended tonight with 28. It was revealed today he'd been playing with a broken rib.
---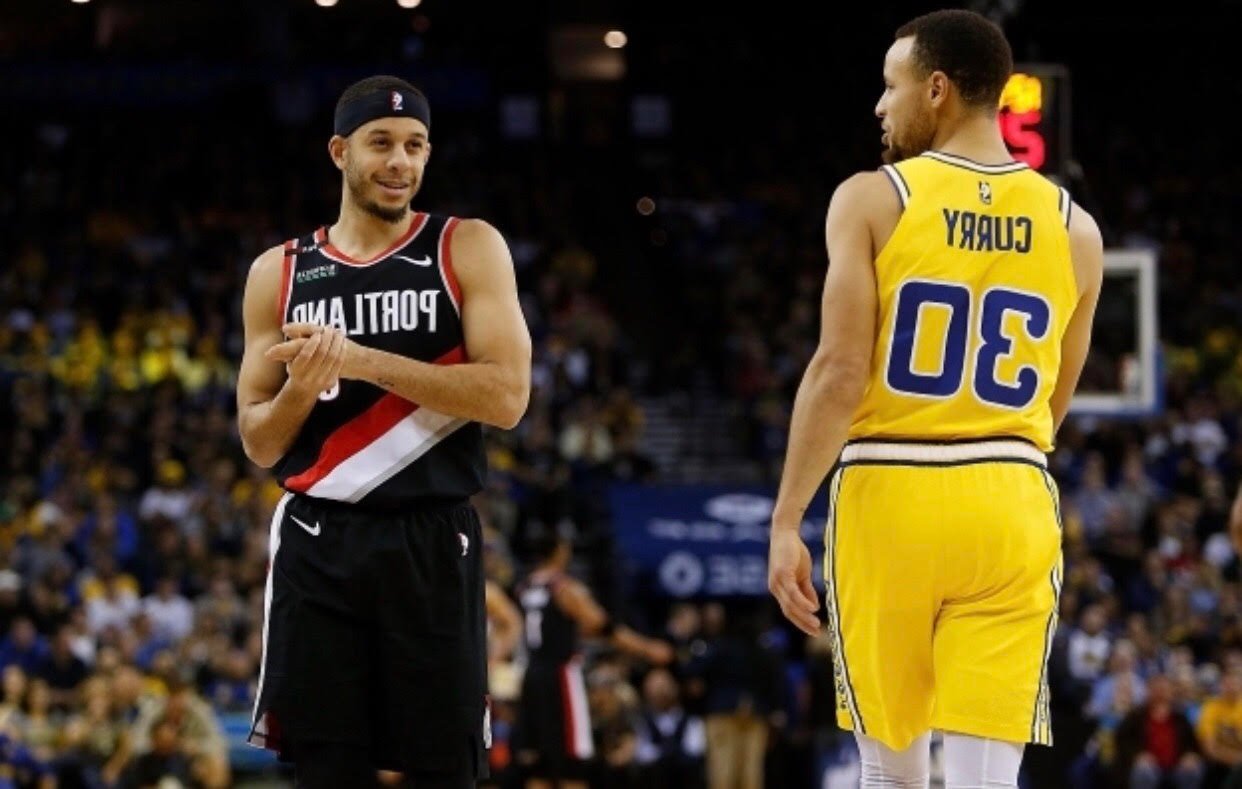 ---
While this playoff run's end result was anti-climactic, Portland needs to be commended for making it this far into the postseason with an already-depleted roster that only got more beat up as the games piled up. They lost arguably their second best player in Nurkic mere days before the playoffs started, which translated to more responsibility across the board from the whole cast.
---
Dame, CJ, Kanter, Aminu, Rodney Hood, Meyers Leonard, Seth Curry, and everyone else filled in Nurk's absence with admirable, scoring, rebounding, and hustling to propel them to an improbable run to the Conference Finals. They have our respect for the valiant effort. It's just a shame we never got to see what this team could do with a healthy Big 3.
---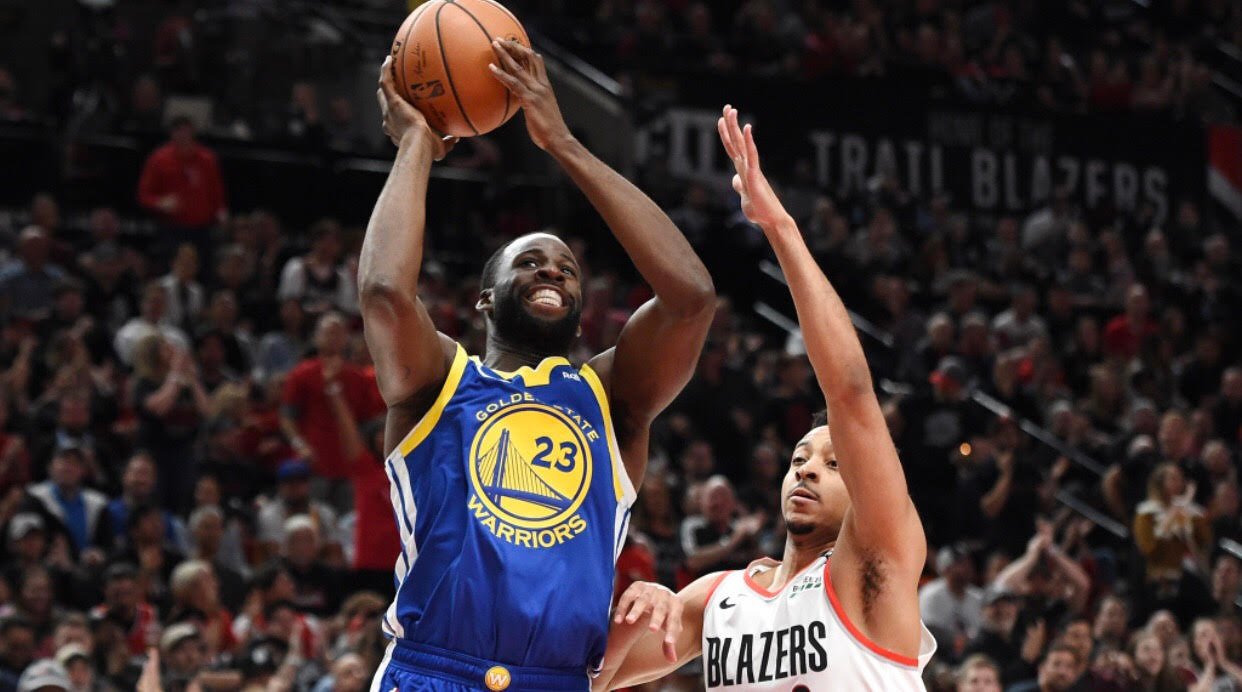 ---
While the Blazers have our respect, a round of applause is due for the performances of the Warriors Big 3. We got to see the old team-leading, shot-firing, MVP Steph Curry of old with averages of 36.5 points, 8.3 boards, and 7.3 assists, while Draymond Green had a complete renaissance with triple double after triple double during the deficit-defying sweep, including an 18-14-11-3-2 line tonight. Klay Thompson was just the perimeter defense MVP for the Dubs this entire series, and put up 26 and 24 in Games 1 & 2 to capture an early advantage over the feisty Blazers.
---
The dominant discourse of this last week or so was how enjoyable this throwback KD-less version of the Warriors was. Were they a harder team to guard despite not having arguably the best basketball player alive suiting up for them? When Durant isn't in the lineup, the onus is on Steph, Draymond and Klay to create for themselves while also facilitating as they did during their apex '15-16 years.
---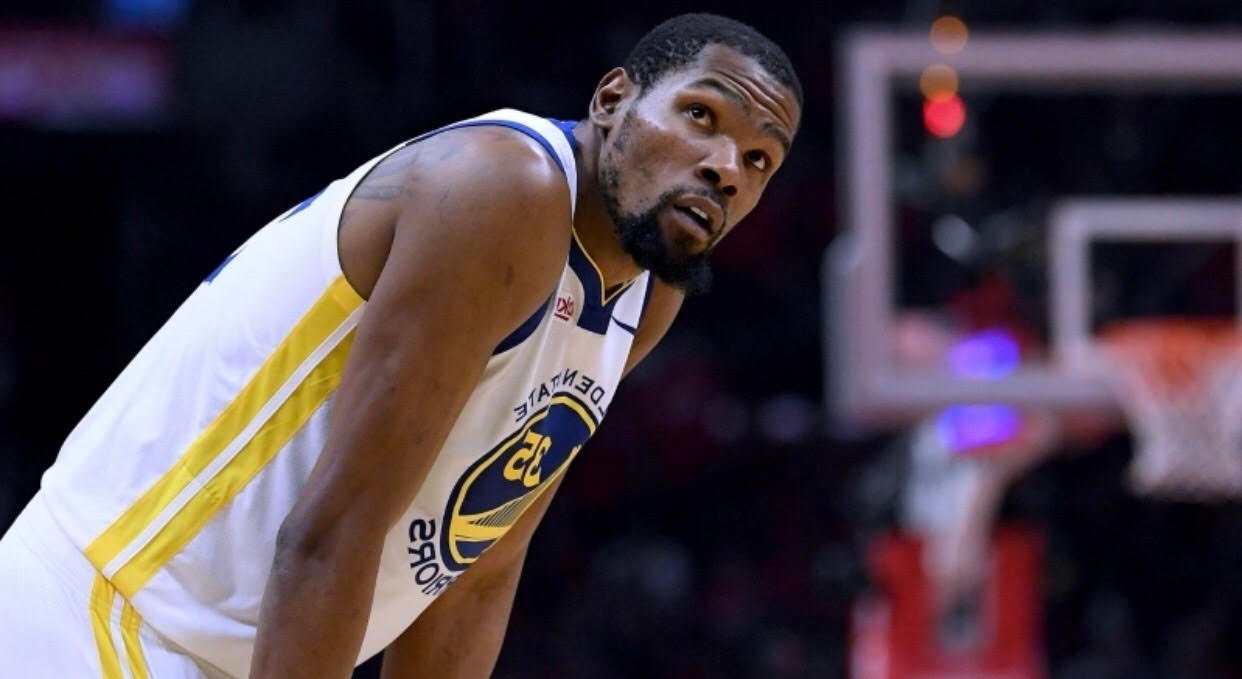 ---
In the past five games without KD, the Warriors have averaged 321.5 passes, compared to the 304 they have on the year. All five games have been wins, three of which were recent come-from-behind ones. Can they keep up this great dynamic if KD has to miss more time? We'll have a good amount of time to mull over that question, as we won't see this Warriors team take the floor until nine days from now when the NBA Finals are underway. Congratulations to the Golden State Warriors on five straight NBA Finals appearances, a historic night for the once-sad sack of a franchise!
---
Thank you for following
@steemsports
and you can find me
@mateonav53
---

---

This is a
@steemvoter
subscription payment post. Thank you to Steemvoter customers for allowing us to use your Steem accounts to upvote this post by virtue of your free subscription to the
https://steemvoter.com
bot service.
@steemvoter
is proudly a
@buildteam
subsidiary and sister project to
@steemsports
,
@steemsports-es
,
@steemsports-ita
and
@minnowbooster
.