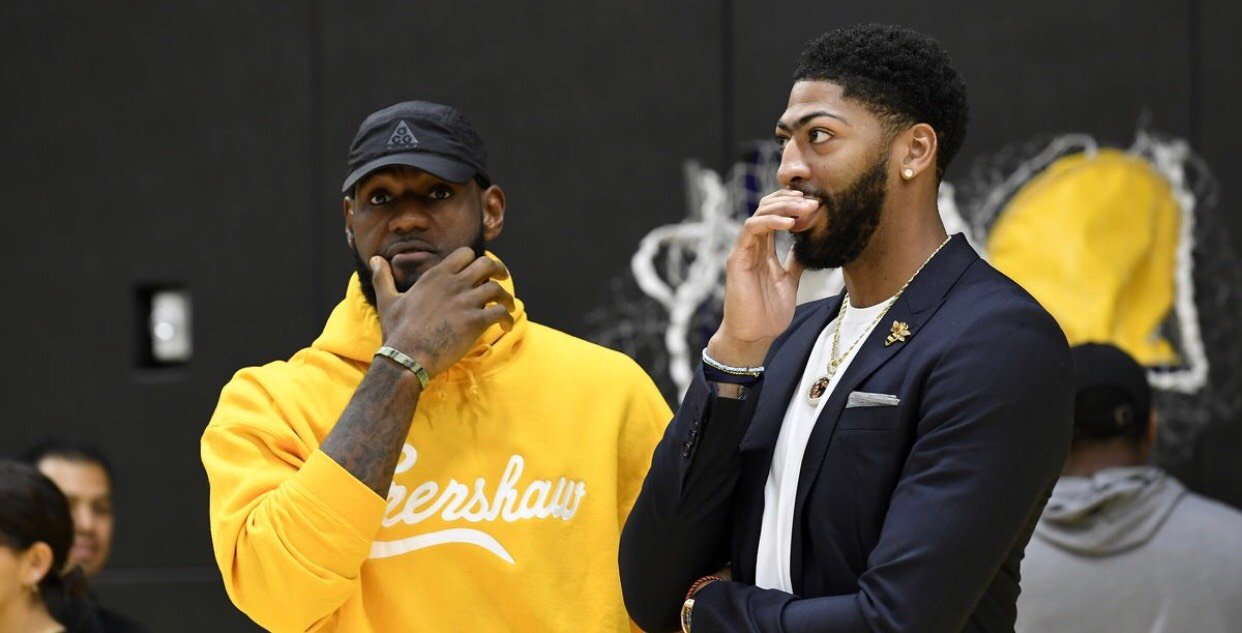 ---
SteemSports Presenter:
@mateonav53
---
SteemSports Editor:
@scottybuckets
---
The Los Angeles Lakers have finally finished taking their media day pictures, and training camp is once again upon us. Fans around the globe finally get to see snippets of LeBron James, Anthony Davis, and the rest of the crew go head to head in purple and grey practice uniforms! It isn't much compared to live game action, but it's enough to satiate the unending desire for NBA basketball.
---
---
One noticeable absence from training camp has been the last remaining member of the young core: Kyle Kuzma. Kuz has been nursing a foot injury that he incurred during USA Basketball over the summer. It was initially regarded as a minor foot injury but was enough to keep him off the final roster. Now a whole month has passed, and he still isn't ready to play full five-on-five.
---
In recent days, it was classified as a "stress reaction" in his left foot. It's good that they're being cautious with this because if he kept playing it would have turned it into a much more serious, "stress fracture". It's unfortunate that Kuz isn't able to get reps in playing next to LeBron and AD, but team officials are hopeful that he'll return before training camp concludes. With established trainer and Kobe Bryant confidante Judy Seto back in the fold, fans can hopefully expect medical staff to guide the team to a healthier year.
---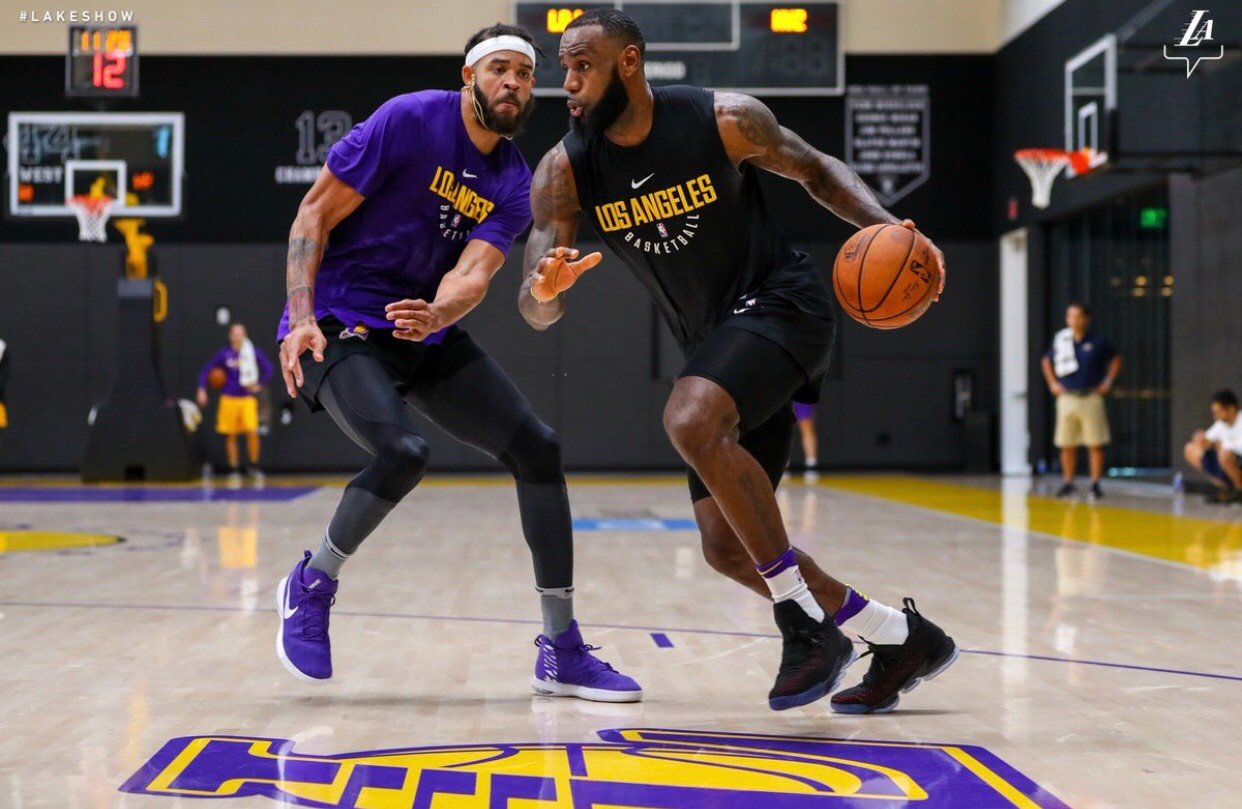 ---
They'll certainly need whoever they end up playing the majority of point guards minutes to be healthy and consistent. So far, Rondo has stuck in the front office's good graces - good enough to be the favorite for the starting job. However, Avery Bradley has unexpectedly impressed new head coach Frank Vogel. He has been in awe at how Bradley has been able to stick to his defensive assignments like glue, and how healthy he looks compared to the recent past. Bradley even lost 40 pounds over the off-season - which is practically unheard of! Especially for a guard.
---
If Bradley can remain healthy and bring back his tenacious perimeter defense that he made a name for himself off of, he could be a valuable rotation piece for the Lakeshow. He'll also need to drain threes at around a 36 percent mark or higher while executing the occasional off-ball cut for a slam. It's totally within the realm of possibility for him to do this. The embattled guard just needs to stay healthy.
---
In terms of other players that have impressed, LeBron James has remarked that big men JaVale McGee and Dwight Howard have looked good in scrimmages. Both bigs are looking in tip-top shape as they get ready to catch lob after lob thrown their way from James. McGee was having an excellent year before he caught pneumonia, which could've come from his largest workload in his career last year. Before the team signed Tyson Chandler, McGee was doing all the heavy lifting in rim protection and rebounding. Dwight Howard should provide another athletic presence that can alleviate some pressure off McGee.
---
In fact, Howard has enough talent to take the starting job. He just needs to stay healthy and accept his role as a defensive anchor and clean-up man. There are questions with McGee and Howard's fit as non-floor-stretchers on a team that needs Davis and James in the paint to thrive. Hopefully, coach Vogel can create versatile enough lineups to cover up floor-spacing weaknesses with either McGee or Howard on the floor.
---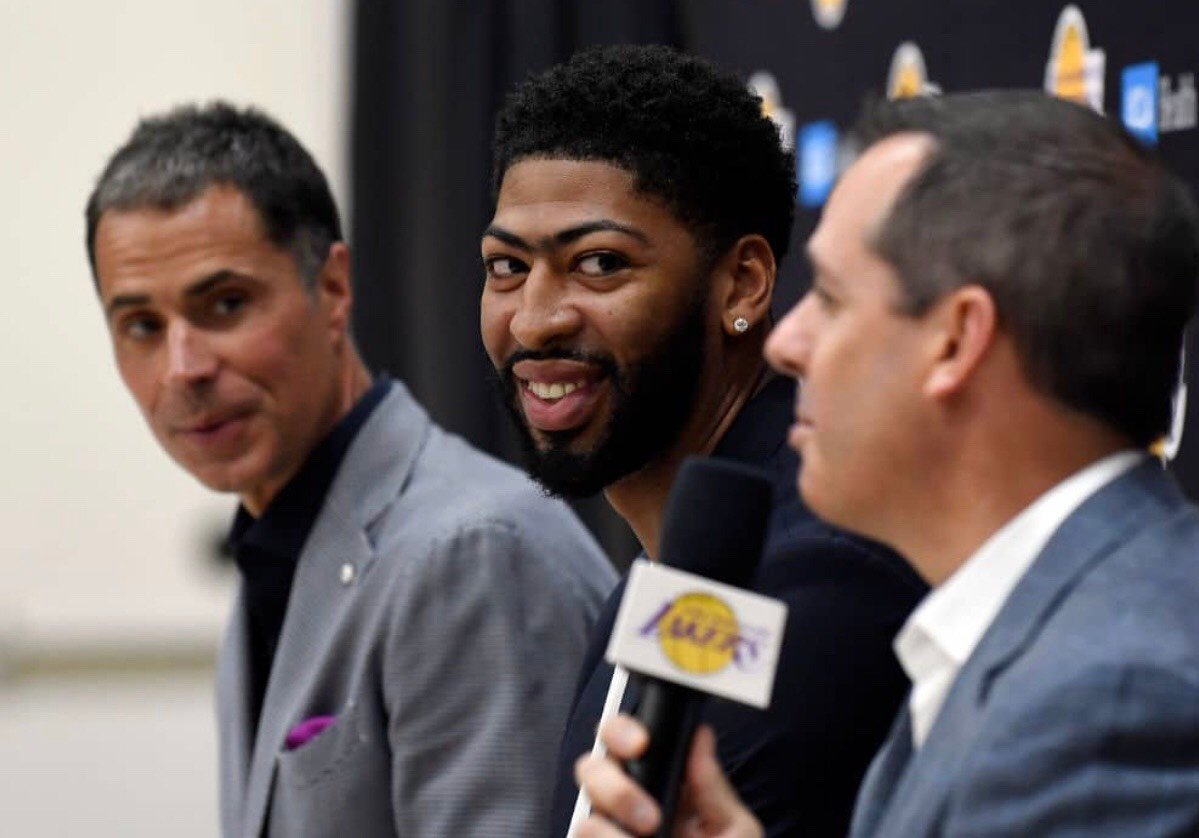 ---
The Lakers' role players have been widely pegged as a question mark by the NBA world. Yes, there are more shooters this time around, but how are the pieces actually going to fit with Davis and LeBron? In my opinion, the duo of LeBron and Davis alone is going to be powerful enough to steamroll a multitude of teams with inferior talent at the top. The role players aren't going to have as much responsibility this time because last year it was just LeBron.
---
Davis and LeBron are being slept on as a pair because they didn't have healthy seasons, nor did they lead their teams to the playoffs. They also tried to strongarm their franchises into doing their mutual bidding, which left a sour taste in the mouth of the public.
---
While that was a time clouded in toxic uncertainty, what's certain now is they've received the greatest amount of rest they've gotten in a long time. LeBron, in particular, hasn't been given this much rest since he was a 21-year-old Cleveland Cavalier that missed the playoffs. The duo is going to come out hungry and ready to prove how everyone is wrong for sleeping on them. If the two of them can just stay healthy for the majority of the year, there's a strong chance they just dominate from the opening tip of Game 1 all the way up to June.
---
Thank you for following
@steemsports
and you can find me
@mateonav53
---

---

---
**Disclaimer:**
This is a
@steemvoter
subscription payment post. Thank you to Steemvoter customers for allowing us to use your Steem accounts to upvote this post by virtue of your free subscription to the Steemvoter.com curation automation service.
@steemvoter
is proudly a
@buildteam
subsidiary and sister project to
@dlease
,
@tokenbb
,
@ginabot
,
@steemsports
.
@steemsports-es
and
@minnowbooster
.
---
**BURNPOST:**
This is a 20% Steem burnpost by setting
@null
as beneficiary.