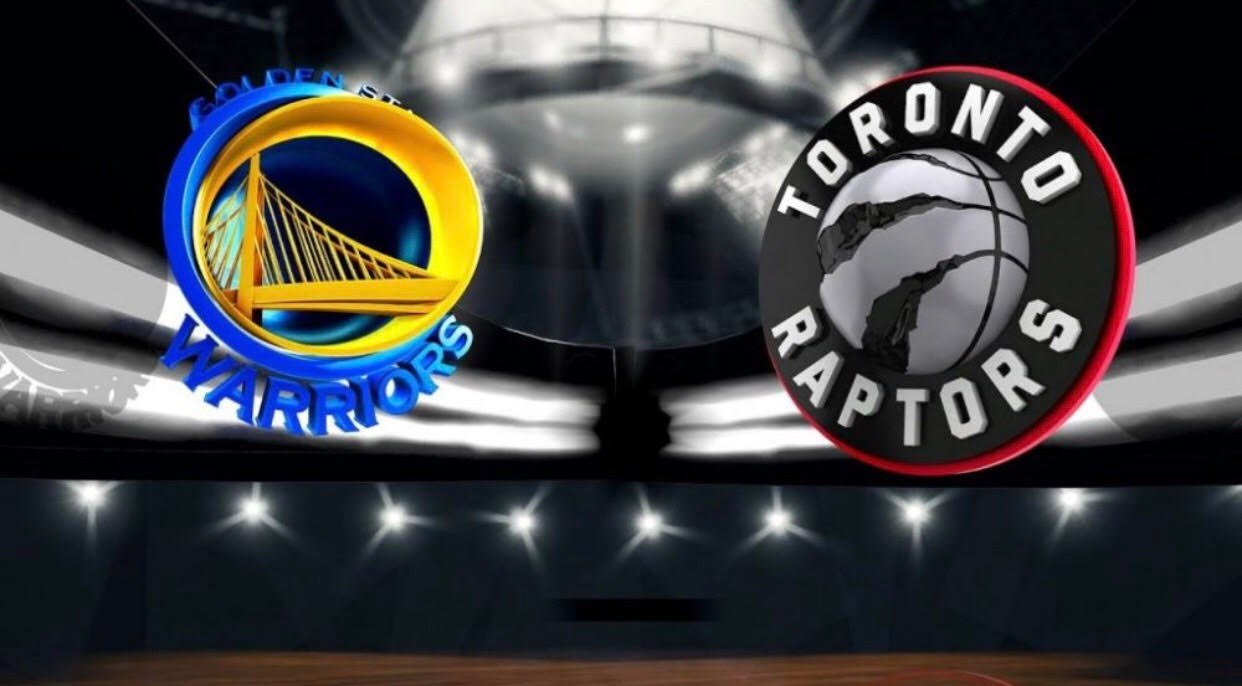 ---
SteemSports Presenter:
@mateonav53
---
SteemSports Editor:
@scottybuckets
---
On Thursday night, the Toronto Raptors opened up the NBA Finals with a soul-lifting 109-118 Game 1 victory over the visiting Golden State Warriors. The catalyst of the evening wasn't even Kawhi Leonard (23 points, 8 rebounds, 5 assists, 5/14 FG). The series-opening W was earned thanks to incredible team defense (particularly on Steph Curry), and timely contributions from the Raps supporting cast namely Marc Gasol (20 points, 7 rebounds, 2/4 3 PT), Fred Van Vleet (15 pts, 2 assists), and Pascal Siakam (32 points, 8 rebounds, 5 assists, 1 steal, 2 blocks).
---
The Raptors were up ten heading into halftime. They were playing about as good of a game they could on their home turf against the offensively-explosive Warriors. They sent multiple bodies at Steph Curry in an effort throw off his playmaking all the while scrapping for boards and nailing crucial shots to stifle Warriors runs. It was great to be up ten on the greatest team of our era, but no halftime lead felt secure knowing GS's third quarter prowess.
---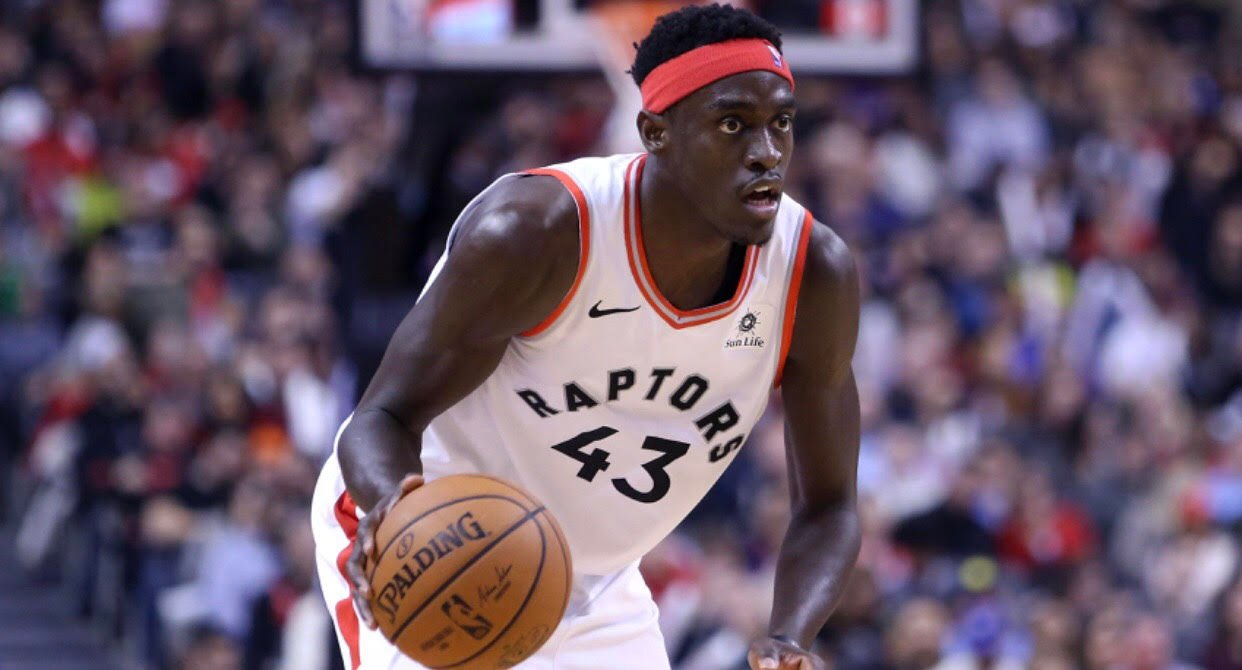 ---
To the surprise of many, the Raptors came out guns blazing in the third to re-establish their commanding lead. Pascal Siakam was the major reason for that. The young Cameroonian practically stole the third quarter thunder that we assumed the Warriors would come slinging!
---
Pascal laid in five field goals in the third for ten pivotal points, and played spectacular defense in his third quarter coming-out-party. He had the Game 1 of his life, finishing with a box score of 32 points, eight rebounds, five assists, one steal, and two blocks. After averaging only 14 points while shooting 40% from the floor against the Milwaukee Bucks in the Eastern Conference Finals, Siakam's performance feels not only like a sigh of relief, but also a rallying cry for his staunch supporters.
---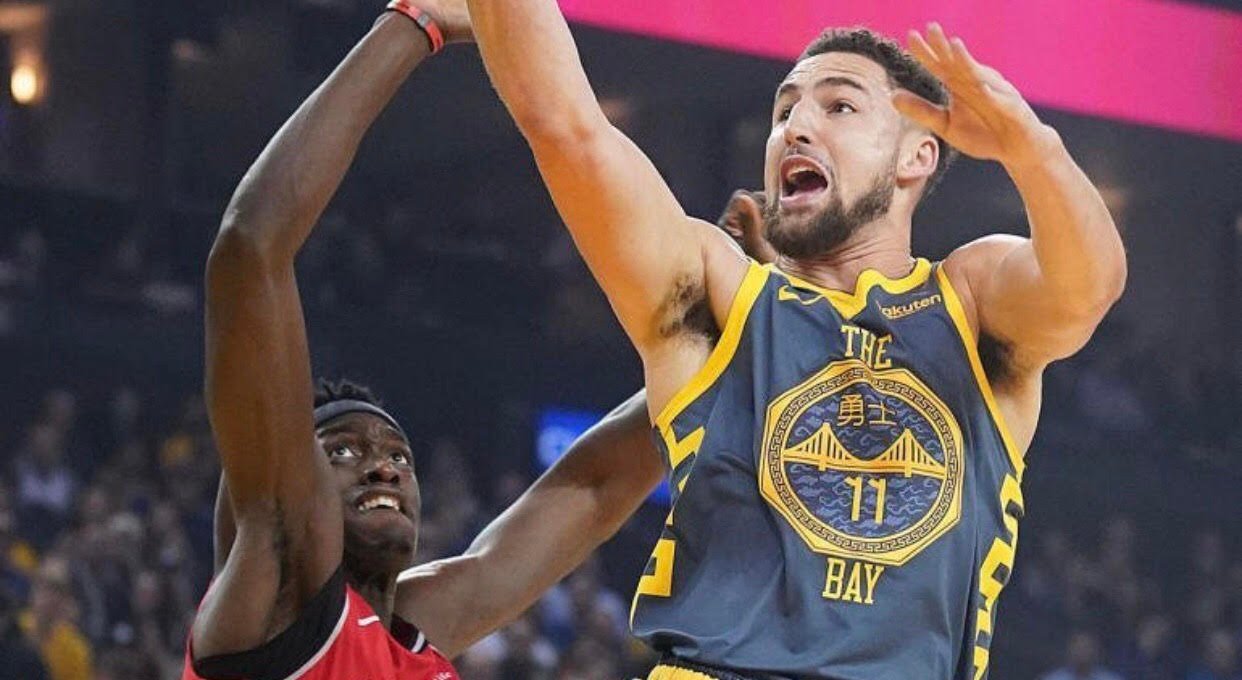 ---
Steph ended up with a respectable box score of 34-5-5 on 8/18 shooting, but never truly took control of the game with his brand of basketball. At first glance, the Warriors didn't run much pick and roll action with Steph and Draymond Green, which was what absolutely buried the Blazers in their previous series. Perhaps coach Steve Kerr will look to go back to their bread and butter play in Game 2.
---
DeMarcus Cousins also made his return to the court from a Round 1 quad injury but looked a step slow. He finished with a miniscule line of three points, zero rebounds, two assists, and two steals with no made field goals (three made free throws). He struggled in transition situations because of his lack of conditioning, notably once against Serge Ibaka which solidified a mid-game Toronto run.
---
Kerr is going to have to monitor Boogie's fitness and meditate over the optimal way to use him with this KD-less Warriors unit. He brought him out to start the second quarter in a lineup spearheaded by Klay Thompson and a bunch of bench guys. Expect to see Kerr throw him out there in a similar situation for Game 2.
---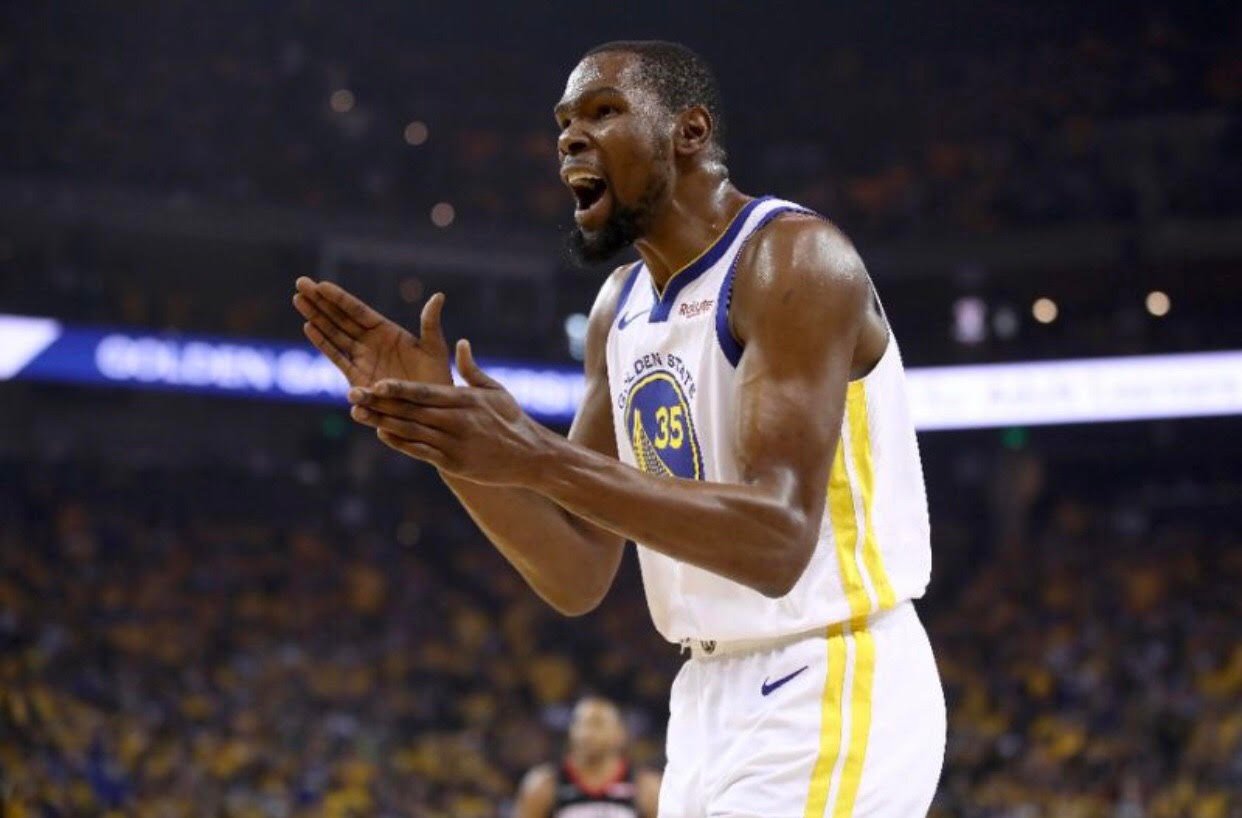 ---
It's incredible that the Raptors got an NBA Finals win over the Warriors despite a subpar night from Kawhi Leonard. Kawhi made up for his sputtered scoring on the defensive end, where he gave Draymond Green and Andre Iguodala fits in man-on-man situations. Danny Green and Kyle Lowry did an admirable job of harassing Steph and Klay tonight, but the Claw may have to lend a hand if the Splash Brothers catch fire in Game 2. Tune in to ABC on Sunday, June 2nd at 5:00 PM PST / 8:00 PM EST to catch the action!
---
Thank you for following
@steemsports
and you can find me
@mateonav53
---

---

This is a
@steemvoter
subscription payment post. Thank you to Steemvoter customers for allowing us to use your Steem accounts to upvote this post by virtue of your free subscription to the
https://steemvoter.com
bot service.
@steemvoter
is proudly a
@buildteam
subsidiary and sister project to
@steemsports
,
@steemsports-es
,
@steemsports-ita
and
@minnowbooster
.