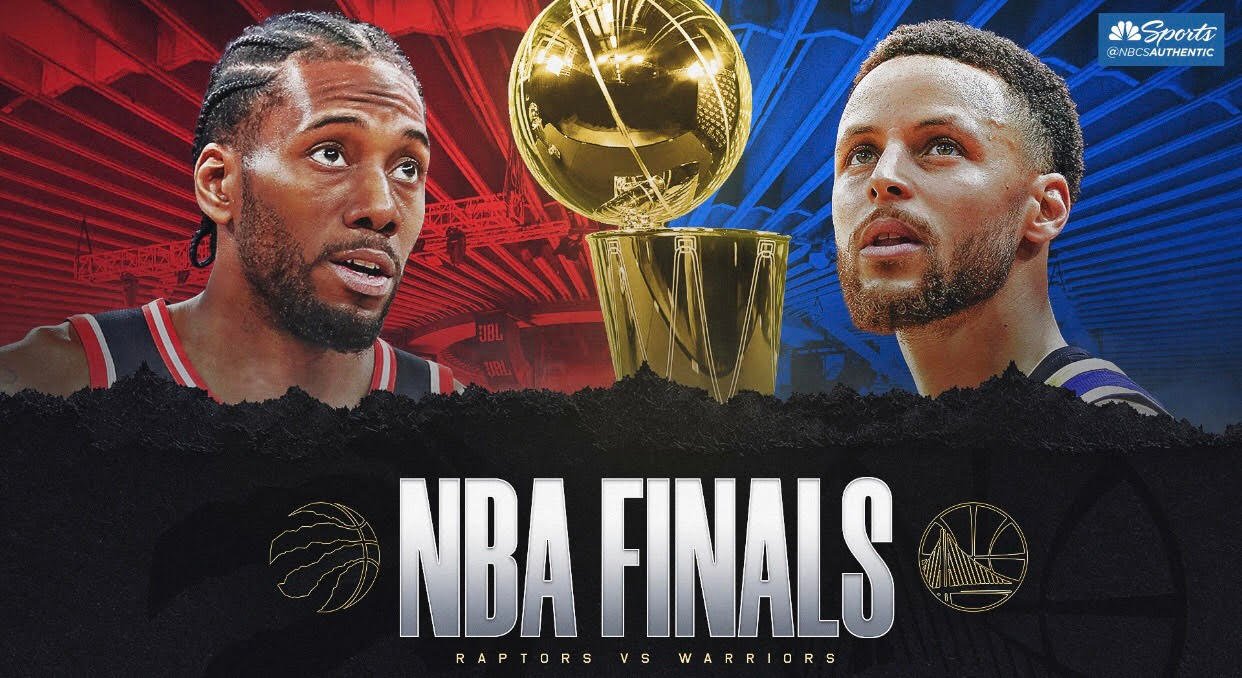 ---
SteemSports Presenter:
@mateonav53
---
SteemSports Editor:
@scottybuckets
---
The Toronto Raptors are only two wins away from claiming the NBA Championship after defeating the decimated-by-injuries Golden State Warriors Wednesday night in Oracle Arena, 123-109. Klay Thompson and Kevin Durant both sat out with individual leg ailments while DeMarcus Cousins is still healing from his previous injury. Kevon Looney also sat due to a fractured collarbone from Game 2. This was the first loss on the Warriors home court in the Finals since Game 7 of 2016.
---
Golden State is feeling the heat like never before in the Hamptons Five era. Klay and KD's timetables to return are still unknown. Klay was considered "active" tonight but never took the floor. Kevin Durant has kept his own injury under wraps, but he did tell reporters after the game that he would, "know more in the morning" about his availability (per Marc J. Spears of the New York Times). He still has yet to undergo a full practice with 3-on-3 or 5-on-5 contact.
---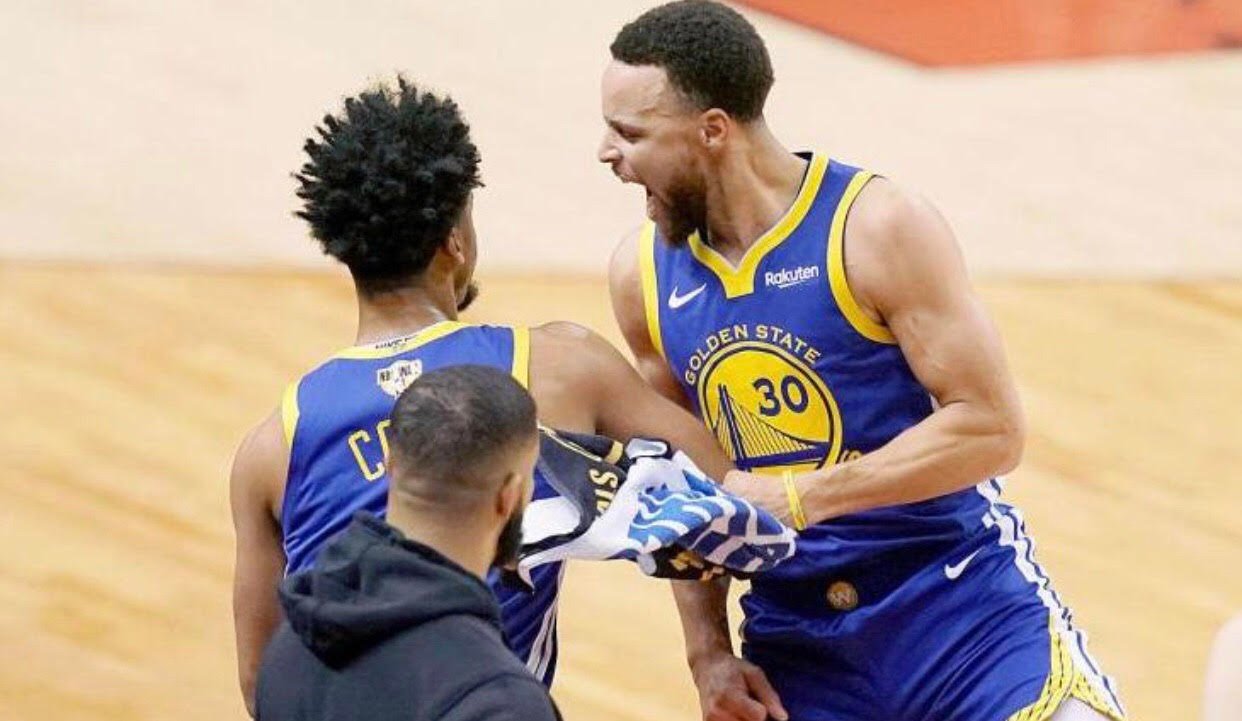 ---
Steph Curry gave it all he had tonight (47 points, 8 rebounds, 7 assists, 2 steals, 14/31 FG, 13/14 FT) but he just didn't have enough support to contend. One could argue that he didn't need any more support - he still had seasoned talents in Draymond Green (17 points, 7 rebounds, 4 assists, 2 steals, 6/14 FG) and Andre Iguodala (11 points, 6 rebounds, 3 assists, 1 steal). Still, he had to do the lions share of the work tonight, as evidenced by him putting up almost half of his team's points in the first half (25 out of 52)
---
Curry's back-breaking performance was reminiscent of LeBron James' 2015 Finals showing against the Warriors. James was the lone, overworked superstar who had every action running through him. Matthew Dellavadova was pretty much the next best guy on the roster after Kevin Love and Kyrie Irving fell victim to injury. If Steph's running mates are too hobbled to play or be effective in this series, then I have a hard time imagining them winning three more over the Raps.
---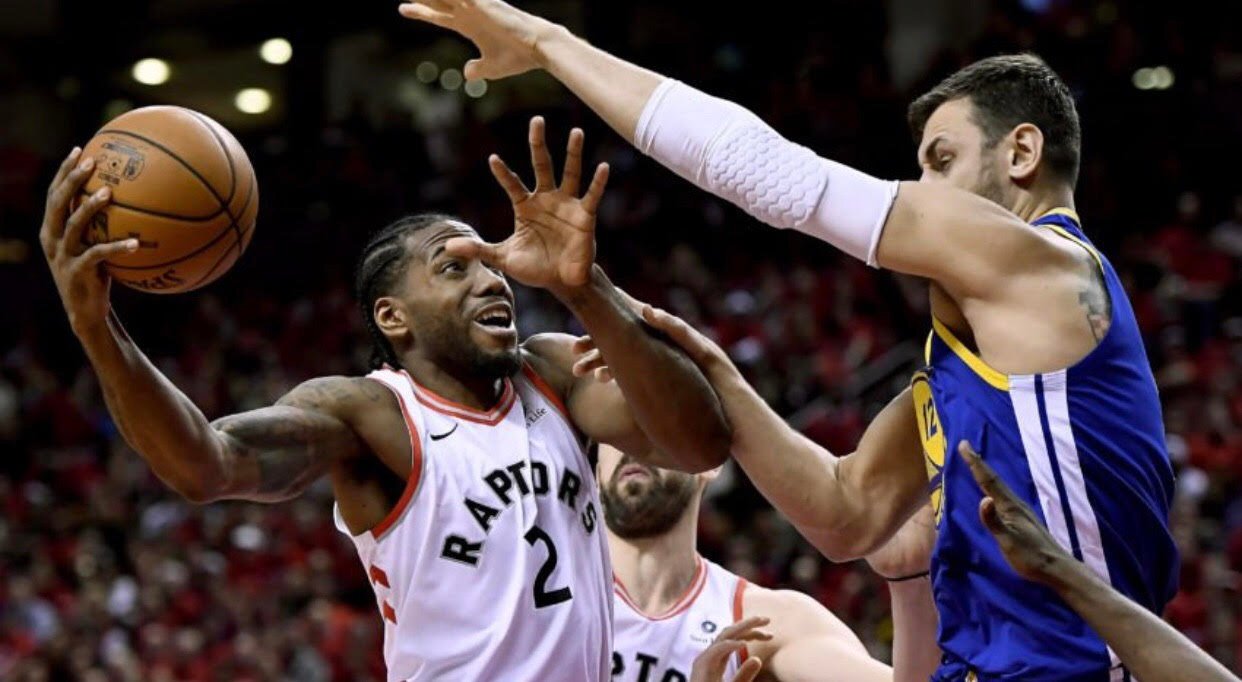 ---
Toronto's starters all scored above fifteen points tonight. The only other time that happened in the Finals the last 20 years was with the 2013 San Antonio Spurs. Kyle Lowry had his usual up-and-down moments throughout the game, but he checked out with a line he could look back on with pride (23 points, 4 rebounds, 9 assists, 8/16 FG).
---
Kawhi Leonard had his own great game that we've come to expect (30 points, 7 rebounds, 6 assists, 9/17 FG), but it was Danny Green who emerged as a real X-factor (18 points, 5 rebounds, 6/10 from three). Fred Van Vleet (11 points) also nailed a mind-boggling three off of a wild pass by Kawhi to ice with game with 1:39 to play. Kawhi is still playing great, but it doesn't feel like he's carrying this team as hard as he did in the previous two rounds. Coming into the series, many people asserted that Kawhi had to play like LeBron for the Raps to have a chance. That was before the Klay injury, Looney's injury, and Durant's continued absence.
---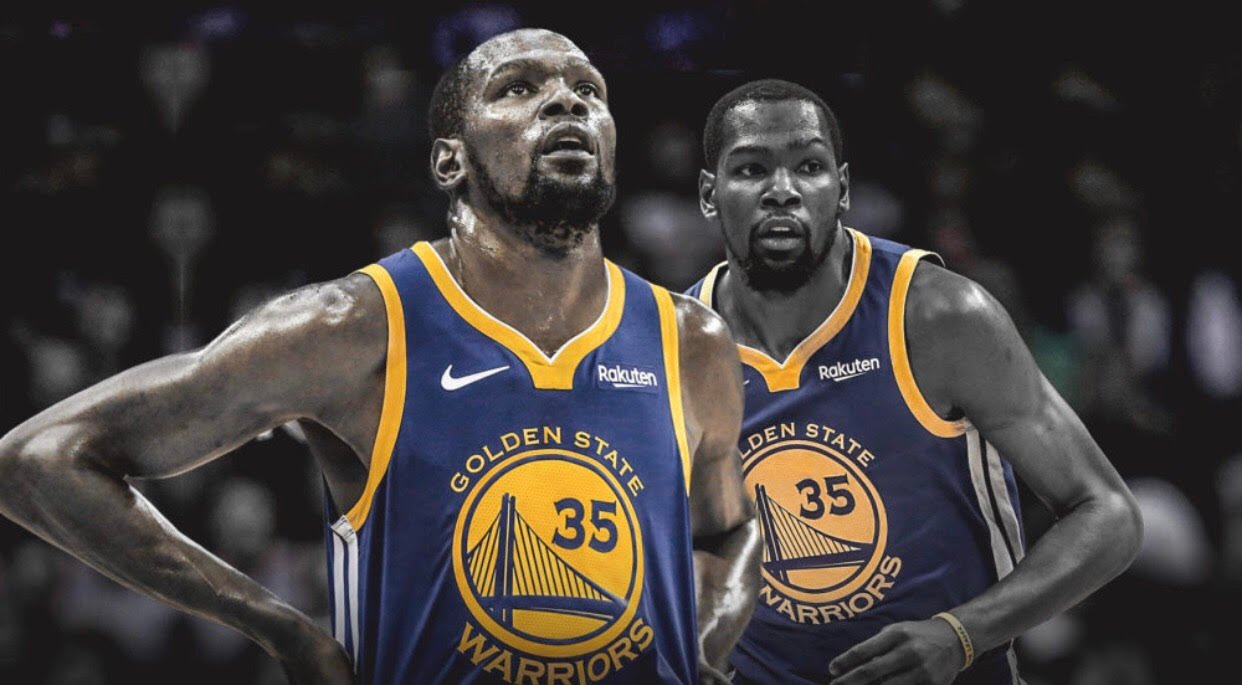 ---
Things are looking bright for the Toronto Raptors. If Kevin Durant or Klay Thompson don't play in Game 4, then it feels like this series is over. If they lose next game, then they'll be down 3-1 heading back into a storm of ravenous Raptors fans insatiably hungry for their first Finals win in team history. It sure would be interesting to see KD and Klay come back down 3-1 with the team's season on the line. That'd be a situation we've never seen this team in - and one that I'm now rooting for.
---
Thank you for following
@steemsports
and you can find me
@mateonav53
---

---

This is a
@steemvoter
subscription payment post. Thank you to Steemvoter customers for allowing us to use your Steem accounts to upvote this post by virtue of your free subscription to the
https://steemvoter.com
bot service.
@steemvoter
is proudly a
@buildteam
subsidiary and sister project to
@steemsports
,
@steemsports-es
,
@steemsports-ita
and
@minnowbooster
.