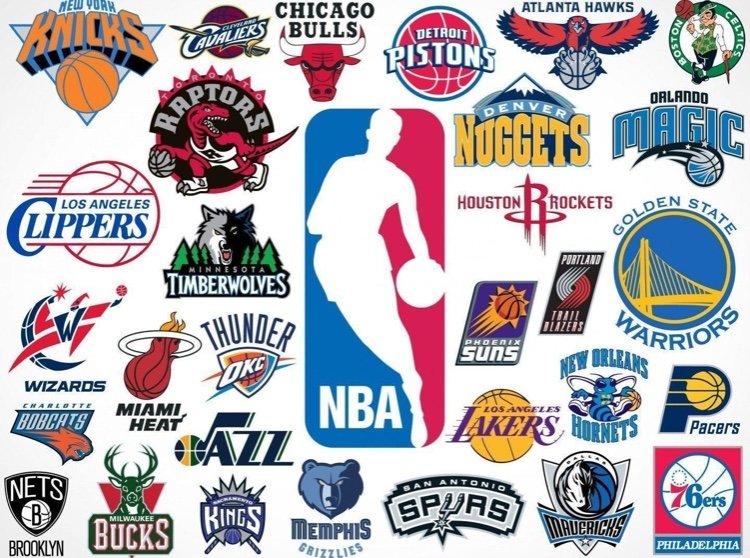 ---
SteemSports Presenter:
@mateonav53
---
SteemSports Editor:
@scottybuckets
---
The NBA has been back for almost one month now. In that short time, the world has seen several teams overperform or underperform off-season expectations. Teams like the Phoenix Suns and Miami Heat have shocked people to varying degrees thanks to how competitive they've been. On the other hand, teams like the Golden State Warriors and Philadelphia 76ers have underperformed on a grand to moderate scale.
---
This year was supposed to be the most wide-open in decades. It still feels like it is, but one month of play has trimmed some fat off of the field of contenders. There are only a few clear-cut candidates to win the title, while several others lay in a land of contender ambiguity.
---
The Clear Contenders:
---
Lakers
(11-2)
---
Clippers
(8-5)
---
Bucks
(9-3)
---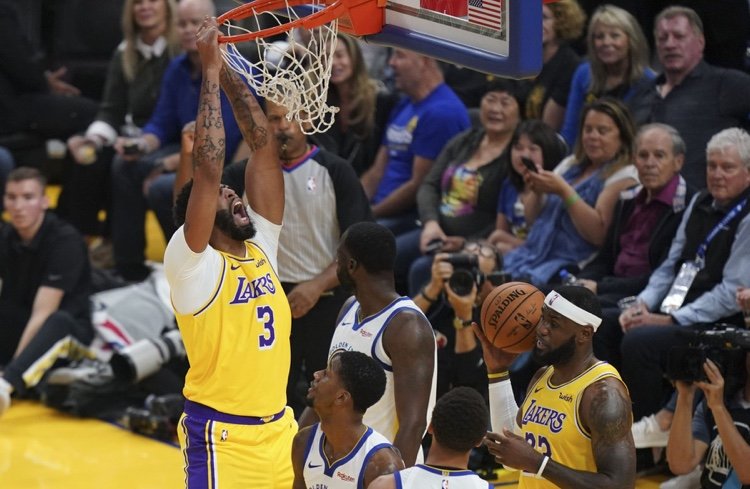 ---
Just like with the Warriors and Rockets the last couple of years, the NBA title may just run through the Western Conference's Los Angeles Lakers and Clippers. LeBron James, Anthony Davis, and company have looked devastating from a defensive standpoint (1st in Defensive Rating). Lineups involving Davis and Dwight Howard in particular have been daunting in the realm of paint protection. On the other hand, they've looked sluggish in spurts on offense. James and Davis are still working through the best ways to play off each other while getting others involved though, and there's plenty of time left to work out the kinks.
---
Certain role players like Dwight Howard, Alex Caruso, and Avery Bradley have also shown they can put in quality minutes in crunch time situations. Once Kyle Kuzma gets his scoring rhythm back, they'll have another shot creation threat who can draw attention away from James and Davis. Tough wins against quality opponents the Utah Jazz, Miami Heat, Phoenix Suns, Dallas Mavericks, and San Antonio Spurs have shown that this Laker squad has the talent and fight in them to rally in the face of adversity.
---
Across the hall, Los Angeles Clippers have flexed their talent and resolve as well in wins against the Lakers, Spurs, Jazz, and Toronto Raptors. They have a few more bad losses on their record than the other contenders though. Several of them have been due to Kawhi Leonard resting from load management, but losses against the New Orleans Pelicans (without four of NOLA's best players), Phoenix Suns, and Houston Rockets can be fairly chalked up to bad play.
---
The Clippers still haven't unleashed their full potential though, which is why they should still be considered a top contender. Paul George and Kawhi Leonard will be ridiculous from a perimeter defense/switchability standpoint, and they're buoyed by one of the best bench units in the league. Guys like Moe Harkless, Landry Shamet, Rodney McGruder, and Patrick Beverly can greatly harass people on defense while draining threes at the other end. Lou Williams and Montrezl Harrell are also a multi-dimensional offensive weapon on their own, which will help take the socring load off George and Leonard.
---
Paul George has been off to a blazing hot start since coming back from off-season surgery. He scored 33 points in his debut, then followed that with 37 off just 17 shot attempts. George's shooting also gives this Clipper team a whole new dimension on offense (56% from three, 58% overall in two games played), as it'll create more space for Kawhi to work in the midrange.
---
The question with the LA teams will always be health. The Clippers seem better suited to survive should a long term injury to one of their stars befall them, but it would seriously hinder their chances if it came at the wrong time. Health always plays a major role in who wins the title, but this year it holds extra weight. The LA teams are a reflection of that x-factor.
---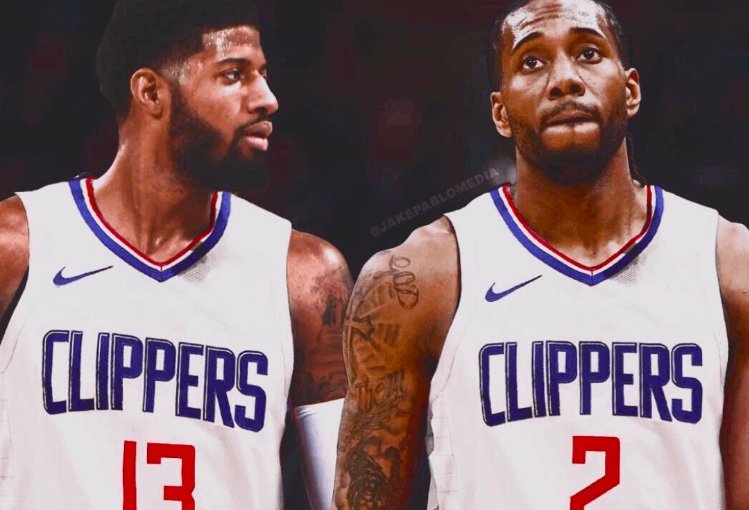 ---
As for the Milwaukee Bucks, they're not as strong without Malcolm Brogdon in uniform, but they've looked like they have the highest ceiling out of every Eastern Conference team. They can thank Giannis Antetokounmpo for that.
---
He's on pace to repeat as MVP with absurd raw averages of 30.1 points, 14.3 rebounds, and 6.5 assists in 12 games. Milwaukee is hitting a rough patch with Khris Middleton out several weeks, but Giannis and company should have enough firepower to beat down on the East's overall weaker competition. Not to mention, Antetokounmpo may be finally making progress on eliminating one of his last weaknesses: three-point shooting. Before the recent game against the Chicago Bulls, Giannis was shooting 44 percent on three-pointers in his previous five games.
---
It's hard seeing the Bucks prevailing over a healthy Lakers or Clippers unit in the NBA Finals though. The LA teams have enough defenders to throw at slow down Giannis just a bit, and they both have the edge in star power. Also, questions still remain about this Milwaukee's effectiveness in the playoffs.
---
Eric Bledsoe has a nice postseason run before pooping the bed against the Toronto Raptors. He can certainly still redeem himself, but the Bucks may want to think about trading Bledsoe for a more playoff tested player. Maybe a guy like Chris Paul could lend a hand, who still has some gas left in the tank.
---
Those three teams look like the clearest contenders for the NBA title. Next in this series, we will look at teams who are just below true contender status, but have a few too many question marks.
---
Thank you for following
@steemsports
and you can find me
@mateonav53
.
---

---

---
**Disclaimer:**
This is a
@steemvoter
subscription payment post. Thank you to Steemvoter customers for allowing us to use your Steem accounts to upvote this post by virtue of your free subscription to the Steemvoter.com curation automation service.
@steemvoter
is proudly a
@buildteam
subsidiary and sister project to
@dlease
,
@tokenbb
,
@ginabot
,
@steemsports
.
@steemsports-es
and
@minnowbooster
.
---
Beneficiary Declaration:
This is a 20%
@sbdpotato
beneficiary post!