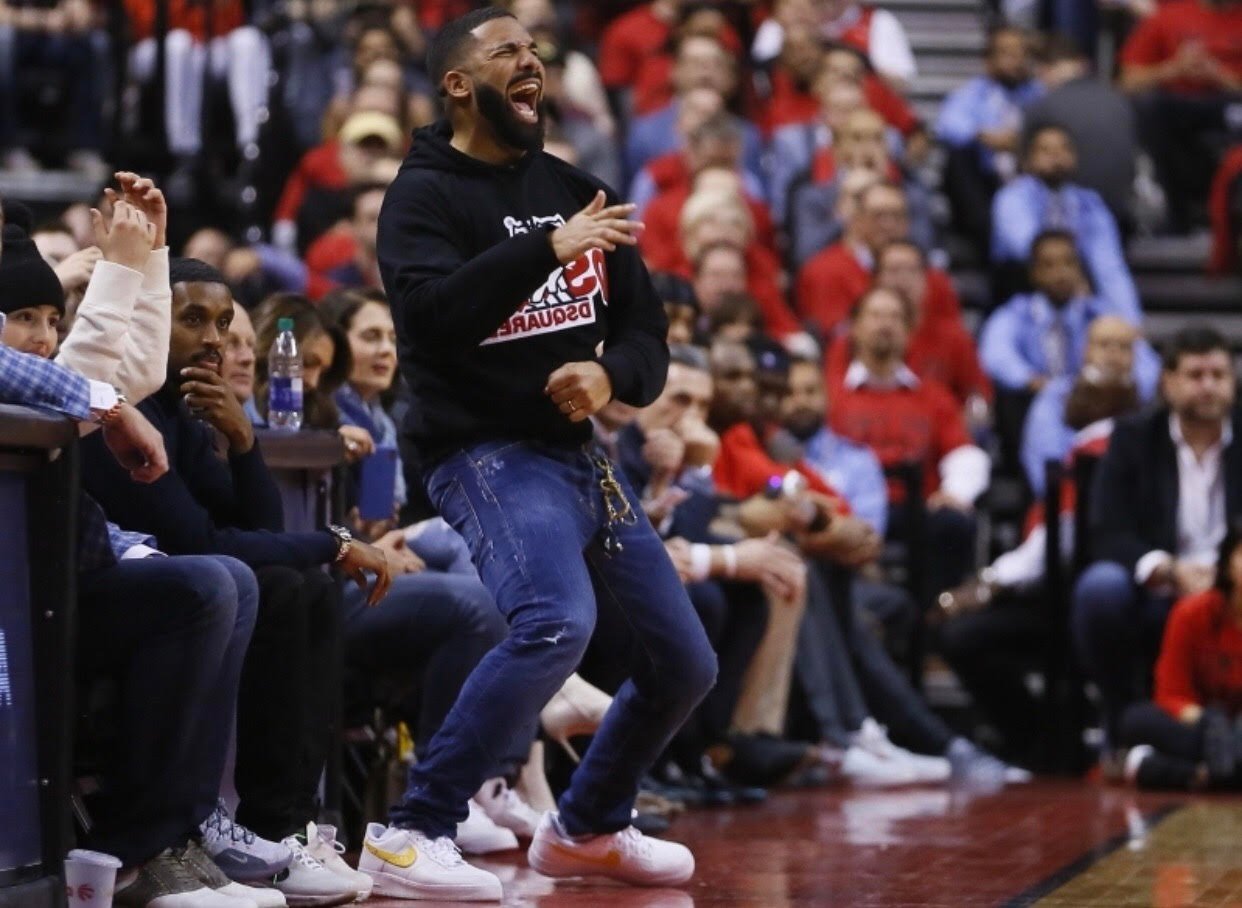 ---
SteemSports Presenter:
@mateonav53
---
SteemSports Editor:
@scottybuckets
---
There's almost always moment in pivotal NBA games where the camera pans onto the faces of a team that's about to lose one they expected to win. It typically takes place at the free throw line. Maybe the losing team tried firing up a three to bring it to a one-possession game but they failed spectacularly
---
The Bucks had this look tonight. As the Raptors were at the line with a shot to make it a multiple possession game, Giannis stood there hunched over with his hands at his knees. He had a long look in his eye that was guided towards the future, thinking to himself, "We just blew this game at home, and now we're down 3-2 heading into an elimination game on the road".
---
It's either win two in a row (one on the road and one at home) or kiss your expectation-shattering season goodbye. The Milwaukee Bucks fell to an invigorated Raptors squad, 105-99, which ended up being the third game they've dropped in a row. It's the first three-game losing streak the Bucks have had all year.
---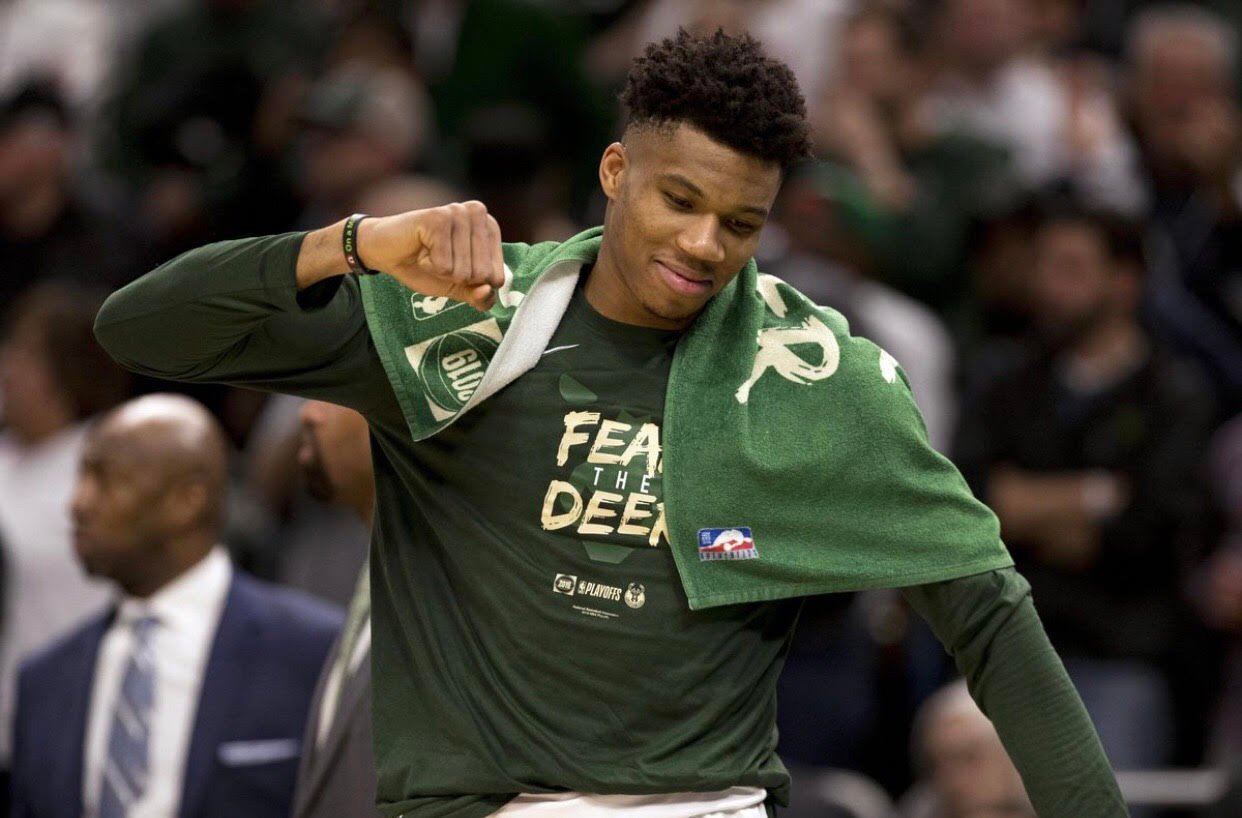 ---
Heading into this game, I think most of us expected the Bucks to get back on track with an adrenaline-pumping home win. After all, the home team won every game so far in this series. Unfortunately, Kawhi Leonard (39 pts, 7 reb, 9 assists, 2 steals) and the Raptors suffocating defense had other plans tonight. When the fourth quarter rolled around, their MO was to practically keep four defenders eyes locked on Giannis while clogging the middle for his drives. Thanks to the Buck's off night from deep (32.3%), it was a strategy that proved fruitful.
---
A key play occurred with only minutes remaining in the fourth that ended up being monumental. Malcolm Brogdon received the inbound pass from his teammate, and he tried swinging the ball out of the steal zone from an in-his-chest Pascal Siakam - but the ball bounced off Brogdon's shin! The Raps reclaimed the ball, then tried playing keepaway from the Bucks who were trying to stop the clock with a foul - but the ref swallowed his whistle on a hard Bucks foul on Lowry! That led to Pascal Siakam taking a Lowry pass with no Bucks defenders within a mile of him. He laid it in for the easy dunk to virtually clinch the game.
---
That non-call by the ref ended up sealing this one for good. If they do call the foul, maybe Lowry hits his free throws thus making it a five-point game anyway. On the off-chance he misses it, then the Bucks would've had a shot to tie it down three with only seconds remaining left in the game. If I was a Bucks loyalist, I'd be pretty ticked off by the whistle-swallowing at the end, but you're best served just focusing on how the hell you're going to win two in a row against a suddenly potent Raptors.
---
Pre-series expectations have been flipped on their head these last several days. People looked at the Bucks and how they convincingly ethered the Celtics in five games, while the Raptors practically defeated the Sixers thanks to a friendly bounce in a do-or-die Game 7 situation! Now the favorite is on the ropes.
---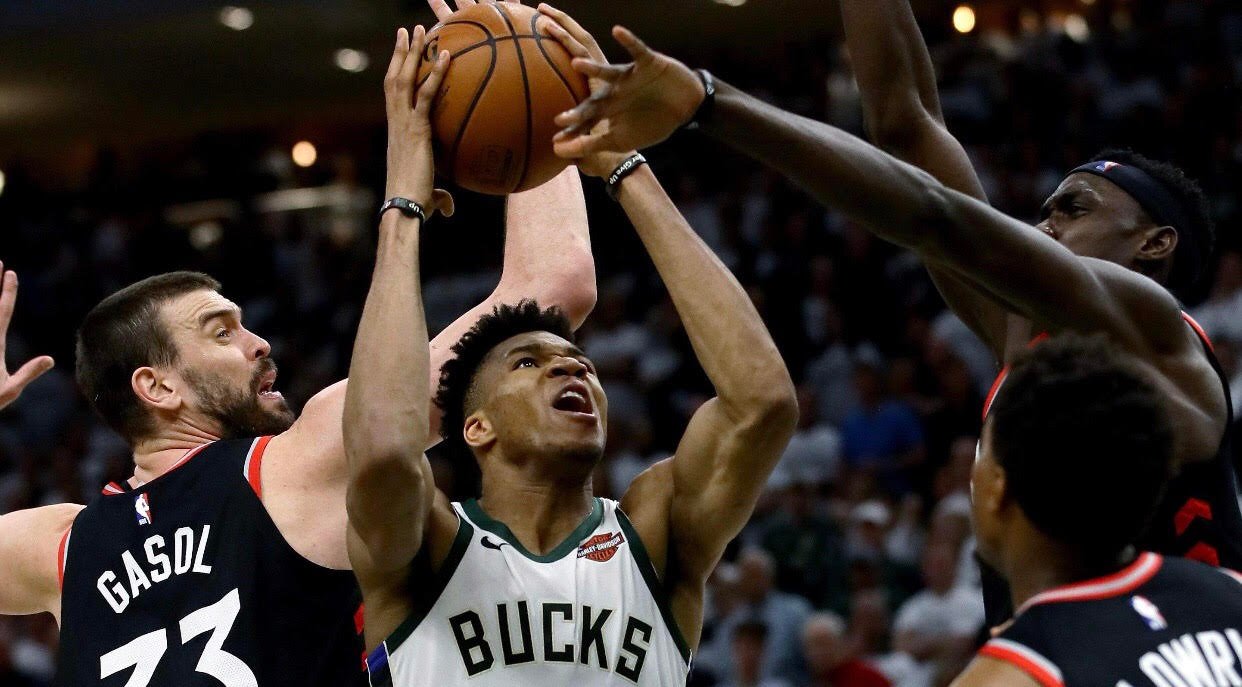 ---
Other than the defensive end, the Raps won tonight because their supporting cast came to play. Fred Van Vleet came alive (21 pts, 7/9 from deep) after initially struggling to start the series, and Kyle Lowry contributed admirably once again (17 pts, 7 reb, 6 assists, 7/8 FT). Marc Gasol didn't have an amazing line, but he drained a timely three and played tireless defense from minute one to fourty-eight.
---
It genuinely feels like the Raptors are about to celebrate their first Finals appearance in franchise history on Saturday. Drake is going to reach a level of Drank that we've never seen before, and Giannis will take his first big loss of what hopefully will be a decorated, lengthy career.
---
All of the great ones had to pass by more established gatekeepers within the conference to take a shot at the grand prize, and this one's feeling no different than Isaiah going against the Celtics, Jordan versus the Pistons, and early LeBron vs. the Celtics. Kawhi holds the keys now, and if he stays a Raptor he might have that gig for a few more years - until Giannis truly brings his game together. The two Eastern behemoths will take the floor of the Scotiabank Arena at 5:30 PM PST / 8:30 PM EST.
---
Thank you for following
@steemsports
and you can find me
@mateonav53
---

---

This is a
@steemvoter
subscription payment post. Thank you to Steemvoter customers for allowing us to use your Steem accounts to upvote this post by virtue of your free subscription to the
https://steemvoter.com
bot service.
@steemvoter
is proudly a
@buildteam
subsidiary and sister project to
@steemsports
,
@steemsports-es
,
@steemsports-ita
and
@minnowbooster
.