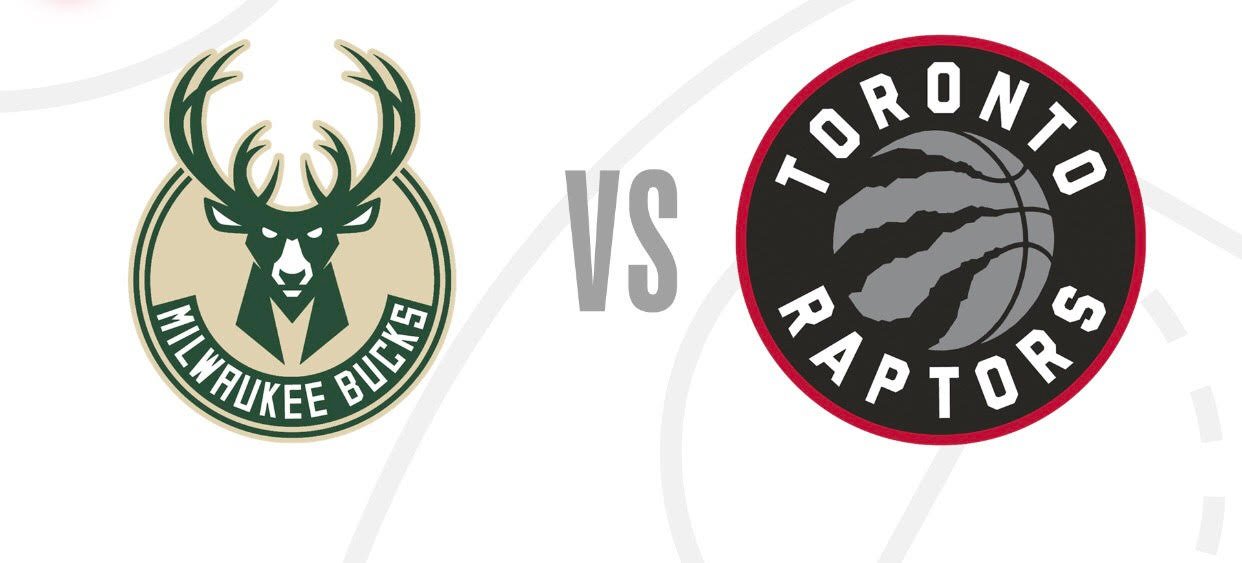 ---
SteemSports Presenter:
@mateonav53
---
SteemSports Editor:
@scottybuckets
---
I, like almost everyone else, was incredibly high on the Bucks after their convincing Game 2 win over the frazzled Raptors. My brain started going through visions of Giannis taking the floor of the Milwaukee hardwood against a possibly vulnerable Warrior squad playing without homecourt advantage in the Finals for the first time in recent history.
---
Not even a week ago, this Bucks/Raptors series felt like it was done! Now we're all tied up at two games to two heading back to Milwaukee after a 102-120 top to bottom ass-whooping of the Bucks. After Game 2 I easily saw the Bucks taking this in four or five games, but now this series feels like it's destined for seven - or six if the Bucks truly fold.
---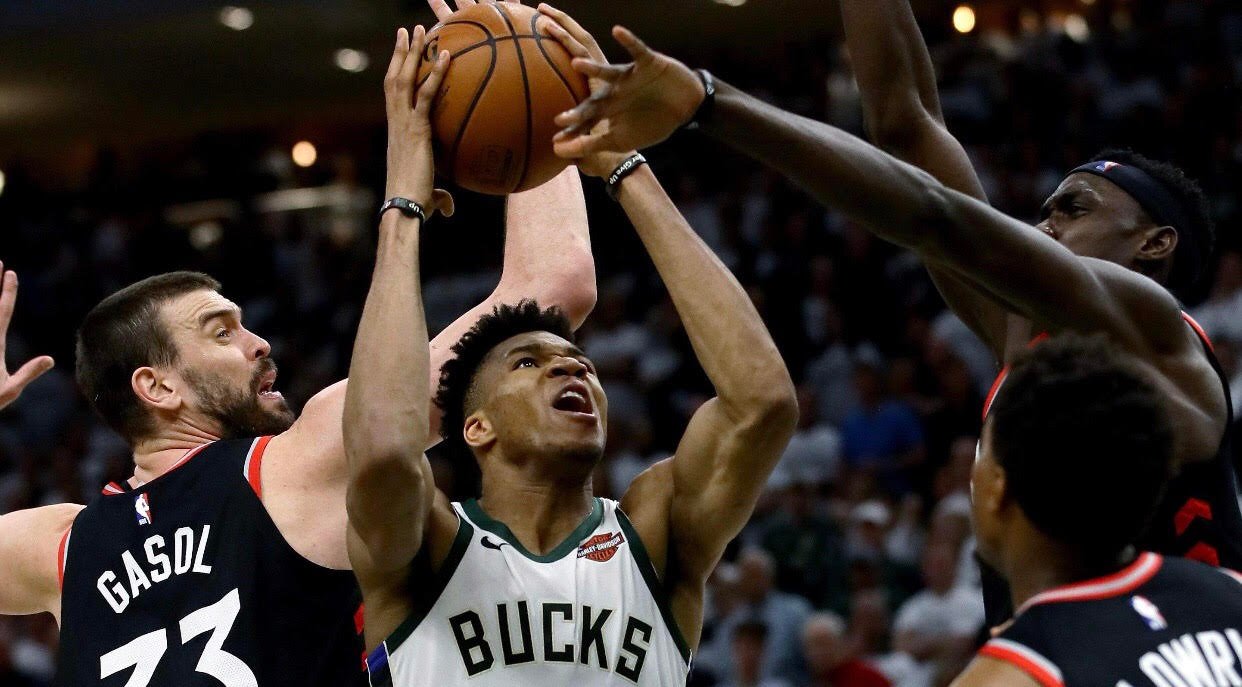 ---
The Raptors were getting good production from Kawhi this series despite him incurring a leg injury in Game 3, but they needed their supporting cast to come alive or else they'd be firing up the fishing boats with Chuck. Trade deadline acquisition Marc Gasol (17 pts, 5 rebs, 7 assists, 2 blocks) answered the call with a hell of a start at Center, while bench mob boys Nick Powell (18 pts, 5 rebs, 3 assists) Fred Van Vleet (13 pts, 6 assists), and Serge Ibaka (17 pts, 13 reb) all played out of their minds in the near-twenty point shellacking. The three bench guys were a +29, +25, and +24 respectively in the +/- department. It's like the Bucks and Raptors depth switched places with each other from the first two games of the series.
---
Kawhi had another off-night offensively (19 pts, 6/13 shooting), and made some visible grimaces throughout the games. He stepped up and contributed in other areas of the stat sheet like with his 4 steals, 2 blocks, and 7 rebounds. Kyle Lowry filled in for Kawhi's lack of scoring with a big 25 point, 5 rebound, 6 assist night on 10/10 from the free throw line. Given all of Lowry's historic playoff struggles, tonight had to feel like a sigh of relief for the Toronto faithful.
---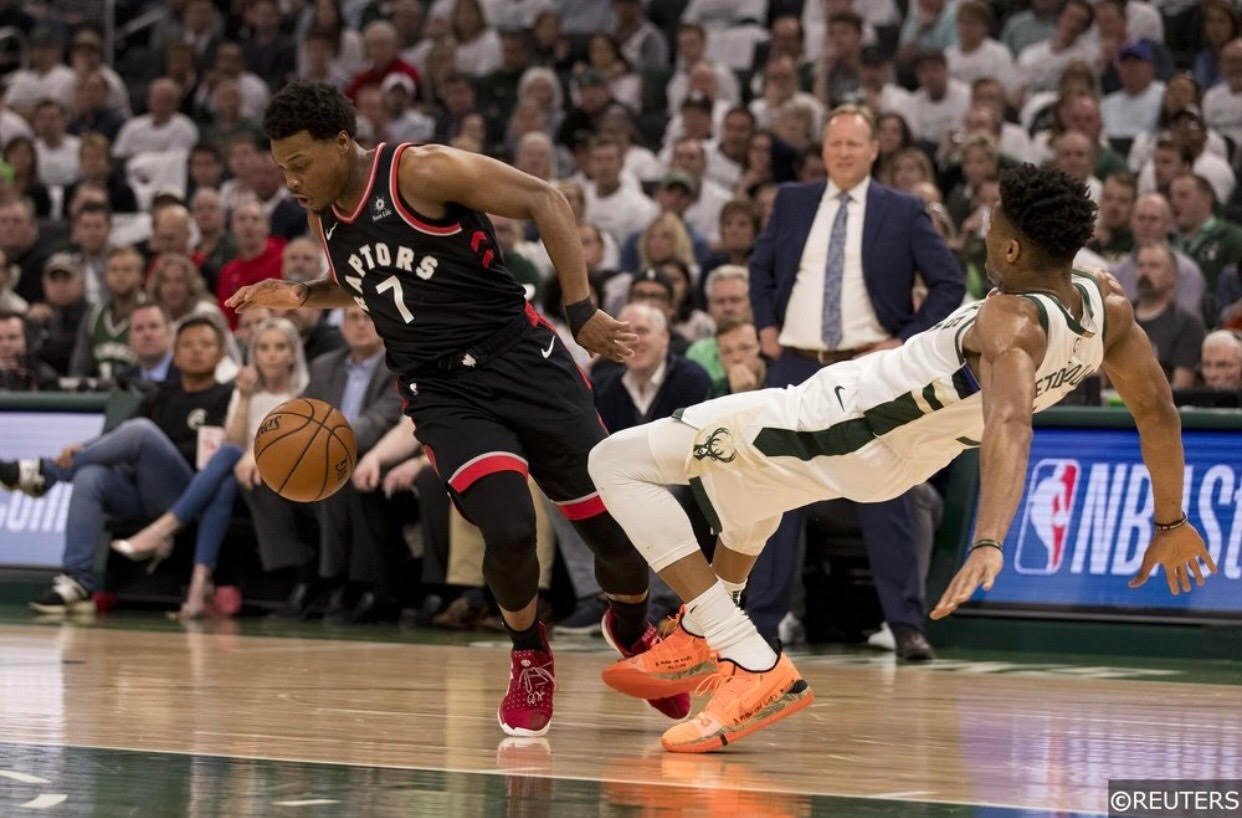 ---
Giannis had a so-so night for his high standards (25 points, 10 rebs, 5 assists, 3 blocks), but the real killer for tonight was the Buck's lackadaisical defense. Toronto did a great job of garnering favorable matchups via switches, and the Bucks defenders outside of Giannis just couldn't keep up. The Greek Freak was going through mental problems of his own at the free throw line, airballing a freebie and severely short-arming a couple of others.
---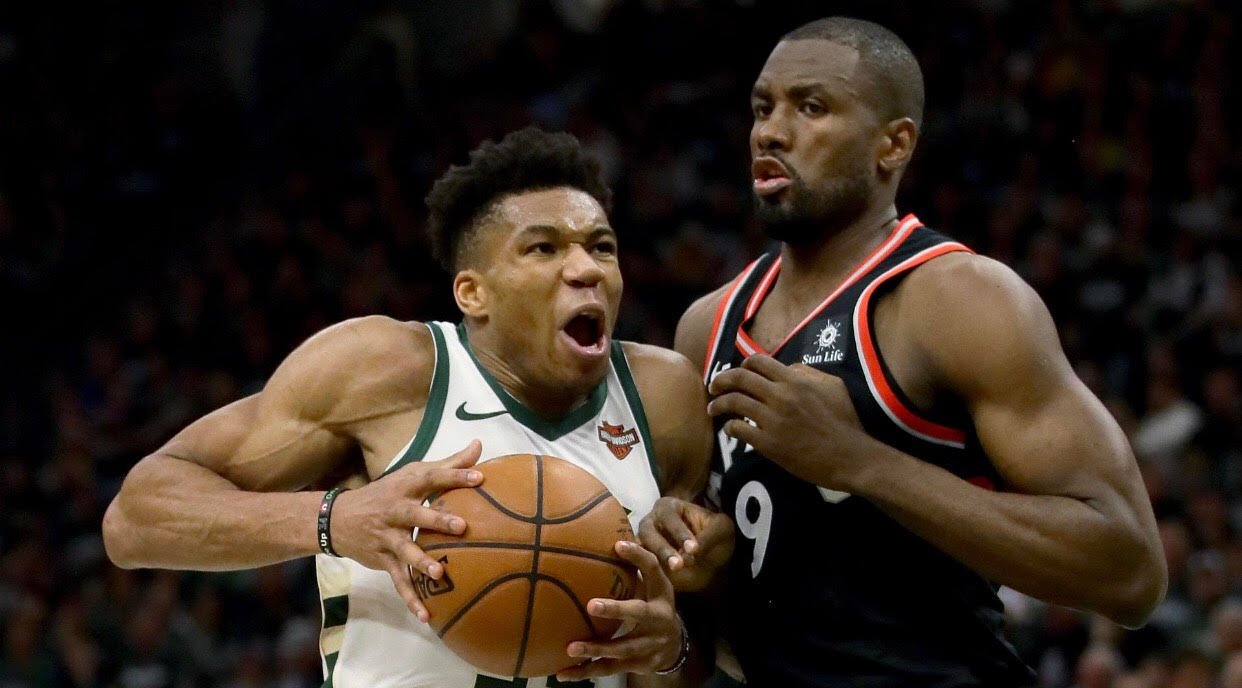 ---
I'm expecting him to have a clear mind heading into his home arena for Game 5, but the degree to which he was affected by the strife on the road has me surprised. It's the first real test of high stakes adversity for Giannis and the Bucks, and I'm eager as hell to find out how they respond. Tune in to the next Eastern Conference Finals action on Thursday at 5:30 PM PSt / 8:30 PM EST to watch the result of this pivotal game.
---
Thank you for following
@steemsports
and you can find me
@mateonav53
---

---

This is a
@steemvoter
subscription payment post. Thank you to Steemvoter customers for allowing us to use your Steem accounts to upvote this post by virtue of your free subscription to the
https://steemvoter.com
bot service.
@steemvoter
is proudly a
@buildteam
subsidiary and sister project to
@steemsports
,
@steemsports-es
,
@steemsports-ita
and
@minnowbooster
.