Have you ever seen the Milky Way? Every year there are less and less positive answers to this question. The problem of the growing number of artificial lighting is getting more and more serious every year.
---
Light pollution in Europe in 2002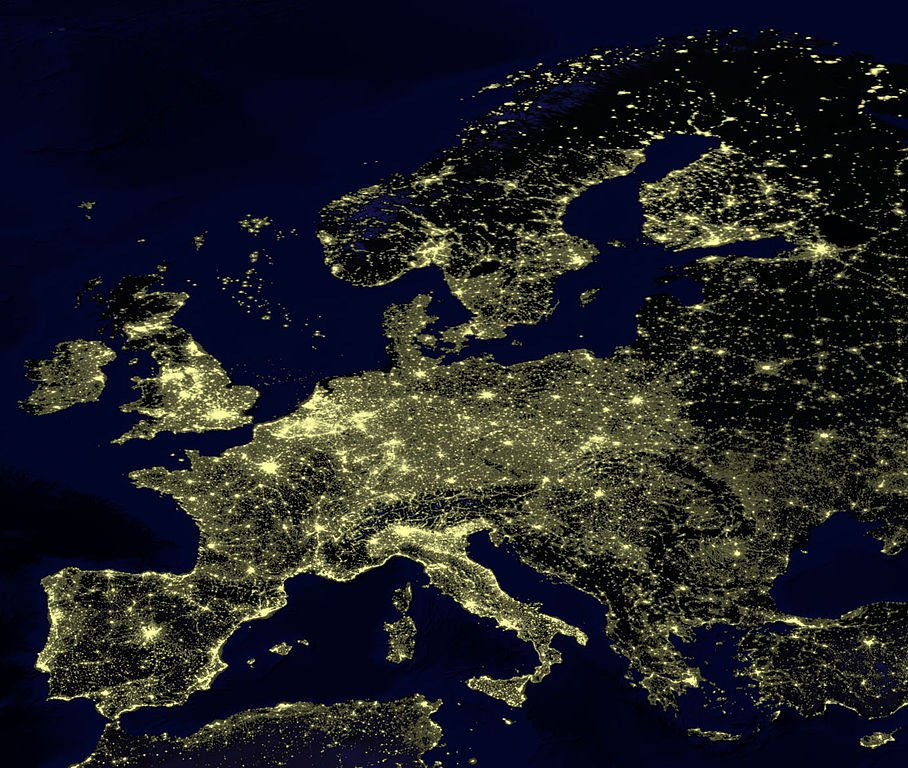 By NASA link [Public domain]
---
Today the situation is much worse than the view from the picture above 17 years ago. This isn't just about observing the cosmos. Too bright nights have a bad effect on the life of plants, animals and people. From year to year, large cities are expanding more and more, and the rural areas between them are getting fuller. From my childhood I remember dark summer nights when the Milky Way shone brightly on the sky. Today, on the best nights of the year, I only see its trail in the sky in the very zenith. In most industrialized countries, amateur astronomy ceased to exist or was limited to observing the planets and the moon. In Poland, the only dark place remains the Bieszczady mountains. This region isn't yet very urbanized.
---
Comparison of the night sky showing the effects of light pollution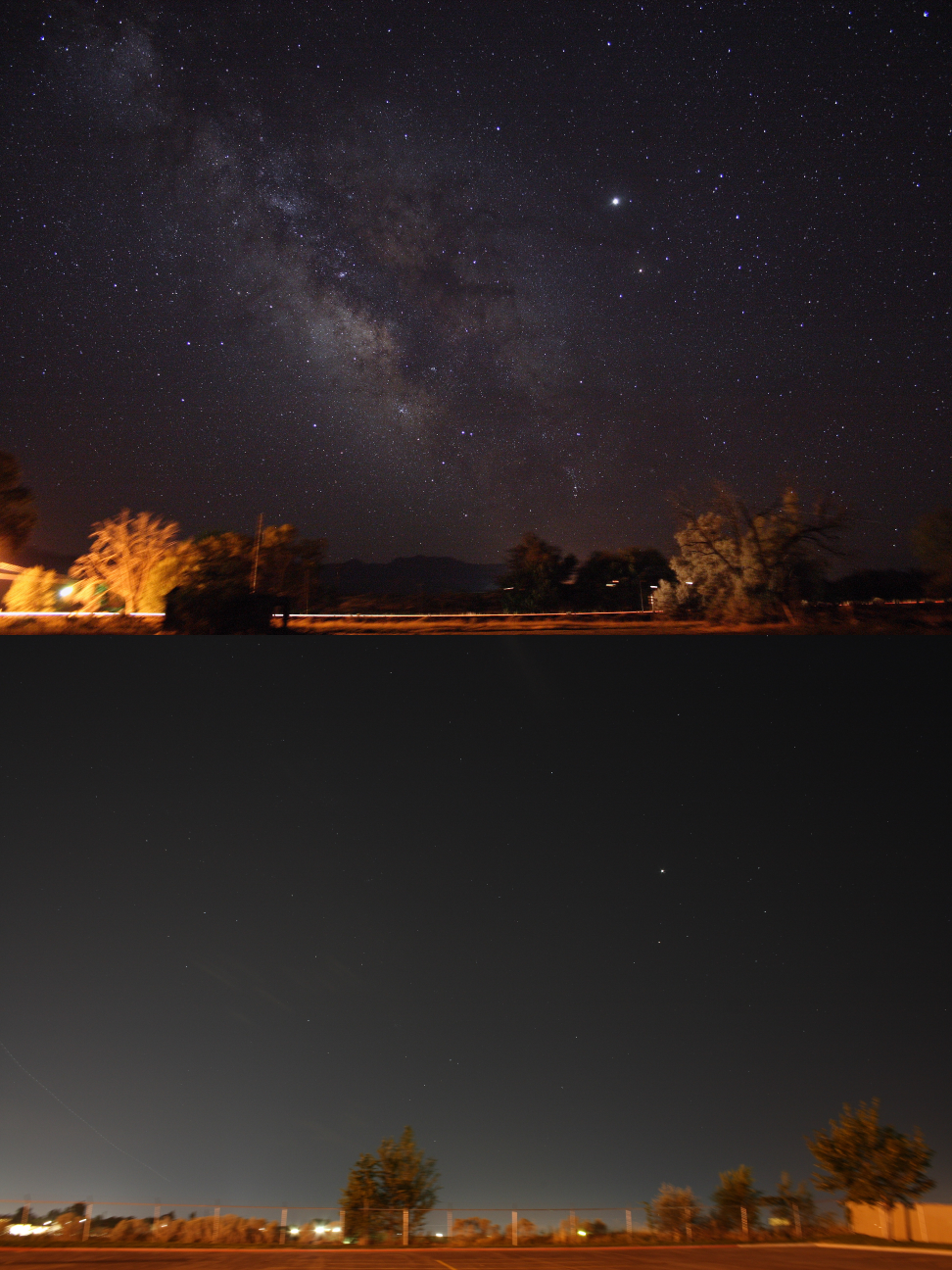 By Jeremy Stanley link [CC BY 2.0 license]
---
The natural day-night rhythm of the day directs the life of plants, of animals and people. Nights are becoming brighter even in non-urban areas, which results in changes in the circadian cycle of living organisms. Many species of animals change their age-old behavior. Even people feel to some extent this phenomenon, which in some people reduces the comfort of sleep and reflects on the entire circadian rhythm. This phenomenon may become stronger over time and probably in a few decades without blinds it will not be possible to achieve the darkness needed for a healthy sleep in night. The light pollution process can hardly be stopped. It can only slow down a bit.
---
A photo of the Orion constellation with a long exposure time, on the left under a dark sky, and on the right under the city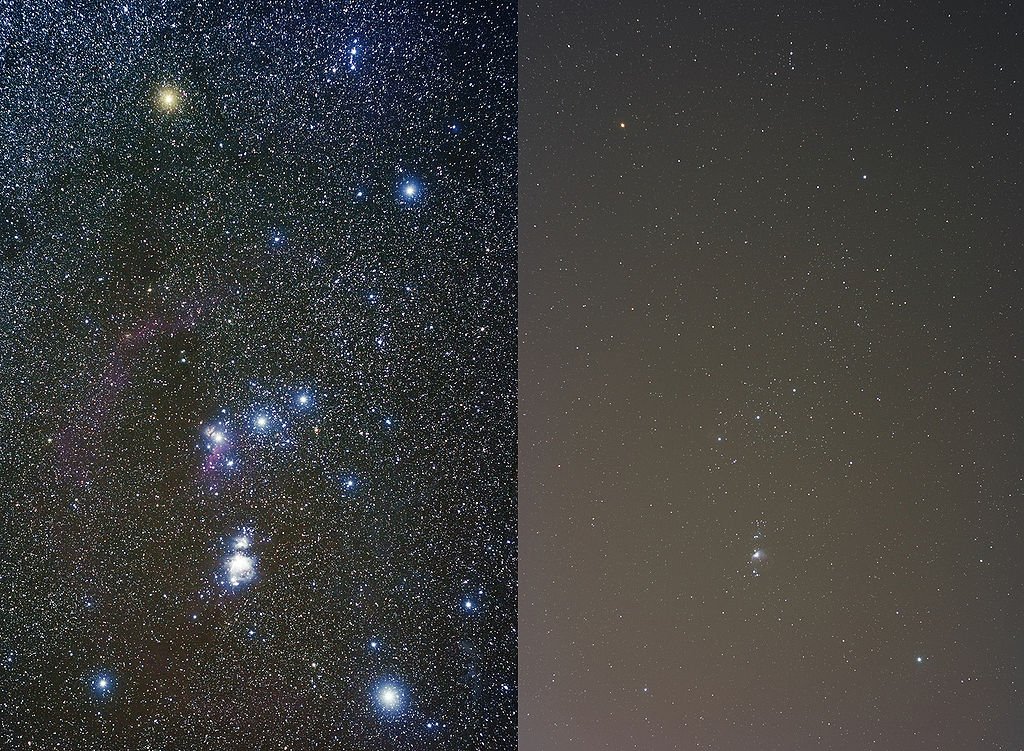 By Jeremy Stanley link [CC BY 2.0 license]
---
In order to improve the situation, it is necessary to take action of the authorities and introduce appropriate provisions reducing night-time illumination. Each of us really has an impact on the level of pollution with artificial light. Many people light their homes and propertys all night, suggesting a greater sense of security. This is understandable, but is it not better to save energy and help in getting the dark nights? It's a matter of choosing each one of us. I am a little jealous of people living before the invention of electricity. They had the cosmos at your fingertips every night. Today, to experience this, you need to overcome hundreds of kilometers. And did you see the real dark, natural night sky? If so, then you're lucky. Your children can't experience it anymore.
Greetings to lovers of Astronomy!
---
References:
Light pollution
Ecological light pollution
and my knowledge
---