On December 18, 2018, a meteor with a diameter of about 10 meters entered the atmosphere and exploded with energy close to about 10 atomic bombs! According to NASA, this explosion was the second largest since the organization began to track meteors 30 years ago. Only the meteor that exploded over Chelyabinsk in Russia in February 2013 was bigger.
---
A full view of the trace of smoke left by the Chelyabinsk meteor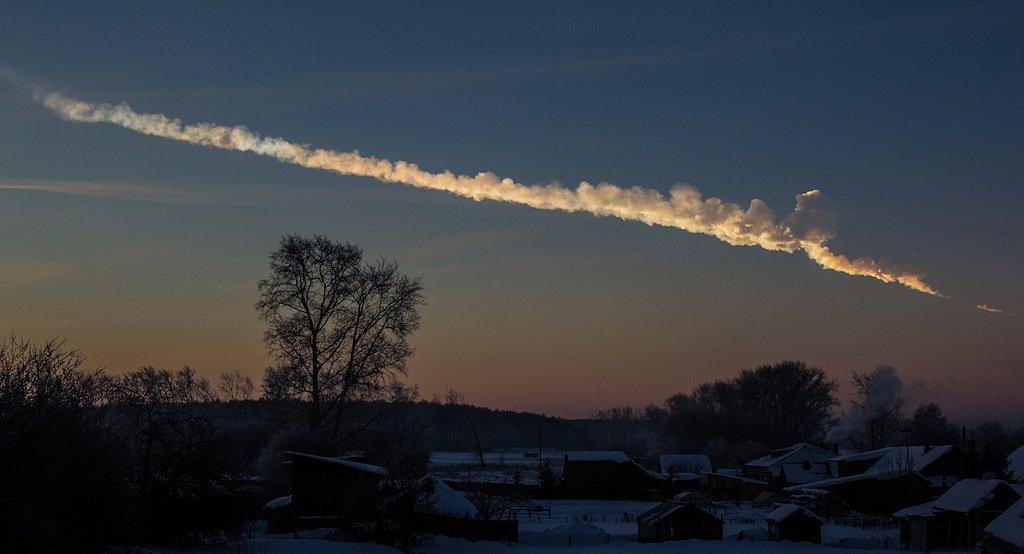 By Alex Alishevskikh link [CC BY-SA 2.0 license]
---
Why do we just find out about it now? Then hardly anyone noticed it, because this cosmic rock exploded over the Bering Sea, a cold stretch of the Pacific Ocean between Russia and Alaska, away from the inhabited land. NASA learned of the December event thanks to the American air forces whose rocket monitoring satellites were among the first to detect an explosion. The sound of the explosion was also recorded by detectors measuring low-frequency sound waves inaudible to human ears.
---
By NASA, the meteor weighed about 1500 tons, had a diameter of about 10 meters and traveled in the atmosphere at a speed of about 115,000 kilometers per hour. The explosion occurred about 25 km above the ocean and released energy equivalent to 173 kilotons of TNT, which is about 10 times the energy of the atomic bomb, which the United States detonated over Hiroshima during World War II. It's scary to think that we can't detect such bodies earlier.
---
View of the meteor trail in Chelyabinsk up close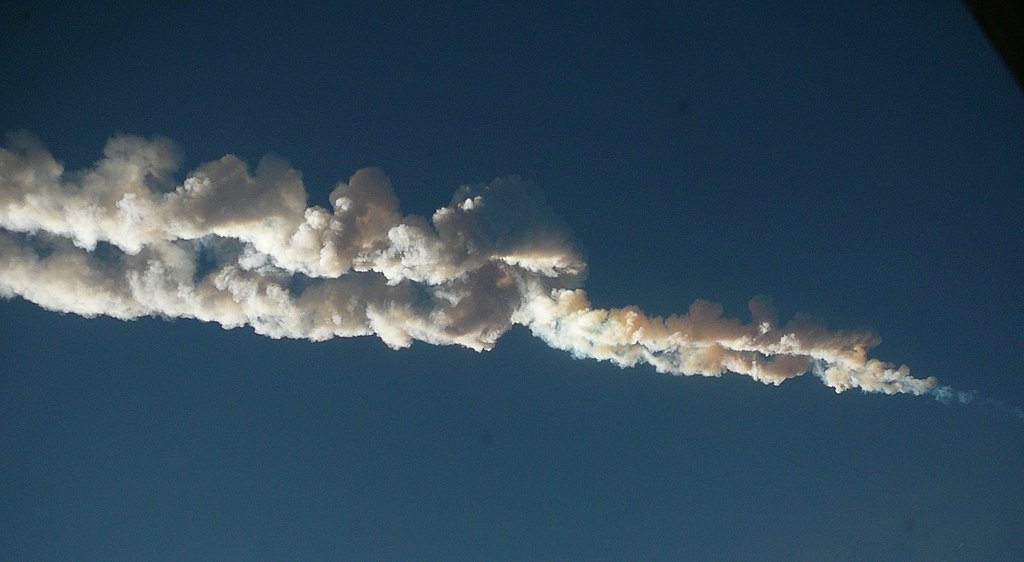 By Nikita Plekhanov link [CC BY-SA 3.0 license]
---
World asteroid monitoring groups haven't noticed that the rock is heading towards us, probably because of its small size. NASA will focus mainly on larger objects with a diameter of over 100 meters. The December meteor exploded with the force of about 40 percent of the Chelyabinsk meteor, which was 19 meters in diameter and produced a shockwave that damaged many buildings and injured over 1,200 people. As you can see, we can't forget that our planet is constantly exposed to the cosmic threat. The explosion of such a meteor over land already causes a threat, let alone a hit in the Earth, which could destroy the size of the entire city.
Greetings to lovers of Astronomy!
---
References:
Sneaky Meteor Evades Earthling Detection, Explodes with Force of 10 Atomic Bombs
Chelyabinsk meteor
---