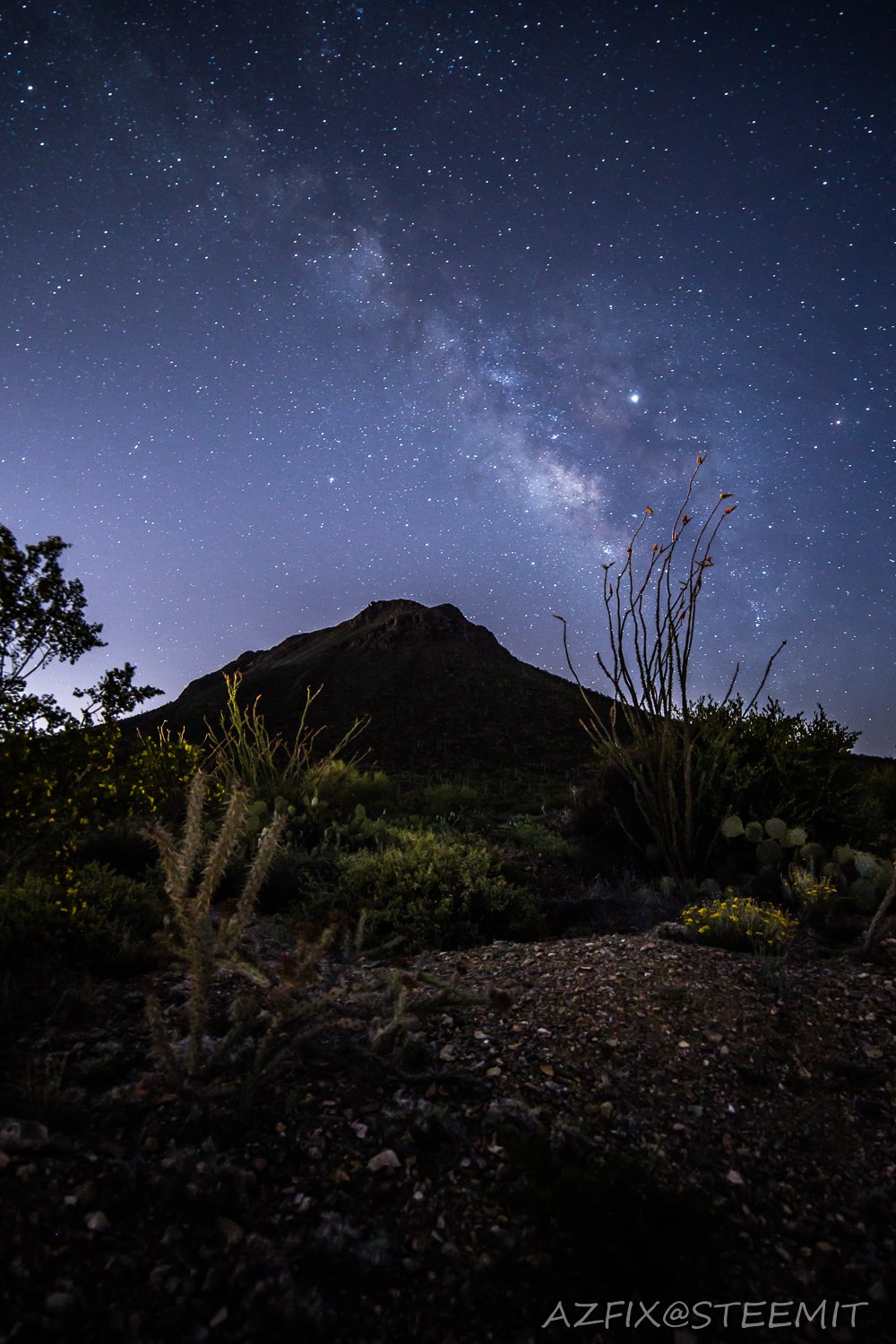 The desert is in bloom and Milky Way season is upon us, and as a bonus the temperatures are awesome for night photography. A car drove by during this shot and it actually turned out pretty cool because the headlights ended up light painting the cactus and flowers. I heard big packs of coyotes howling as they chased prey in the early morning hours. I am going to have to record audio next time and share it here so you can experience the night sounds. I always enjoy finding new shots at locations I have visited in the past.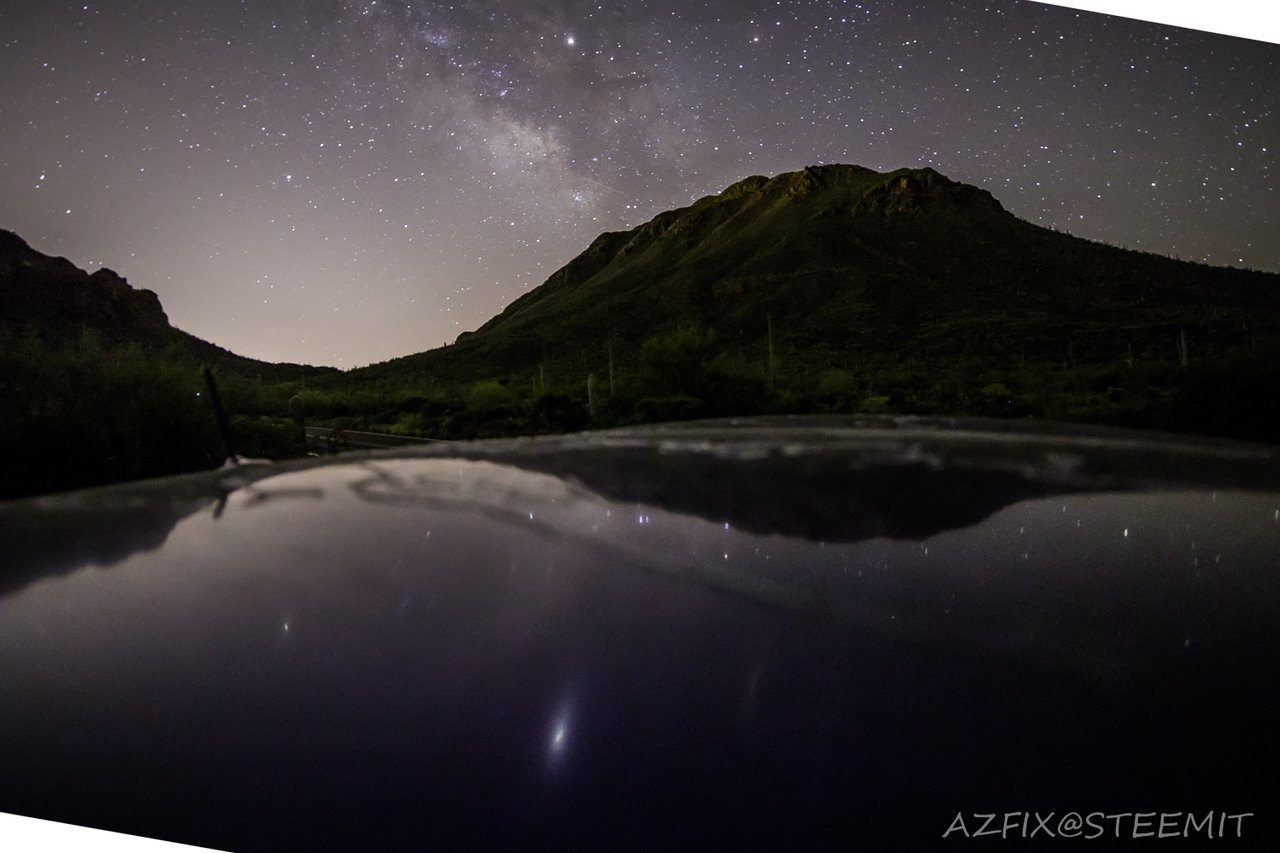 This was a test shot from the top of the car to make sure my iso and exposure setting was decent for the shots. I thought it turned out kind of cool with the reflection of the stars and mountain on the paint of the roof of the car.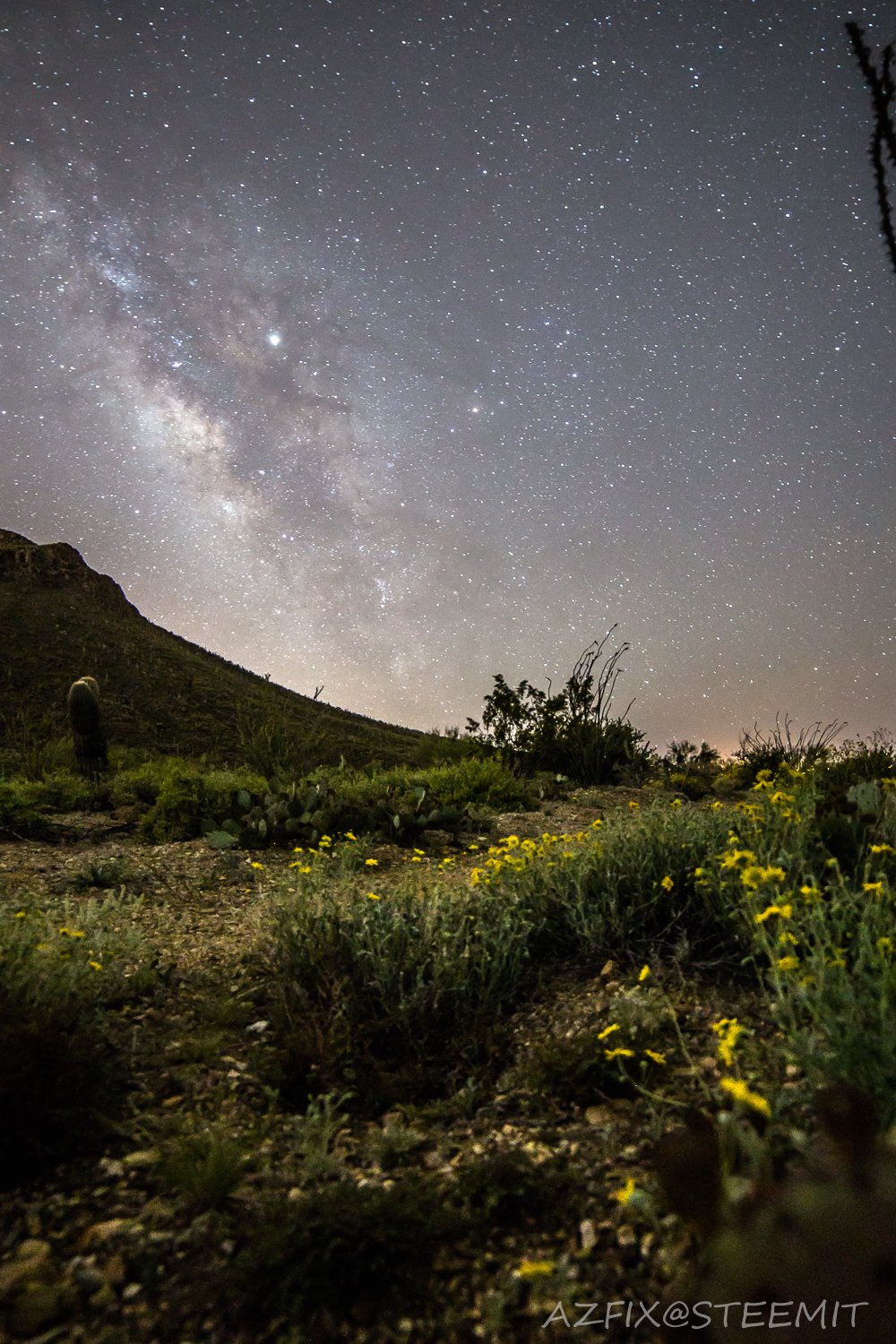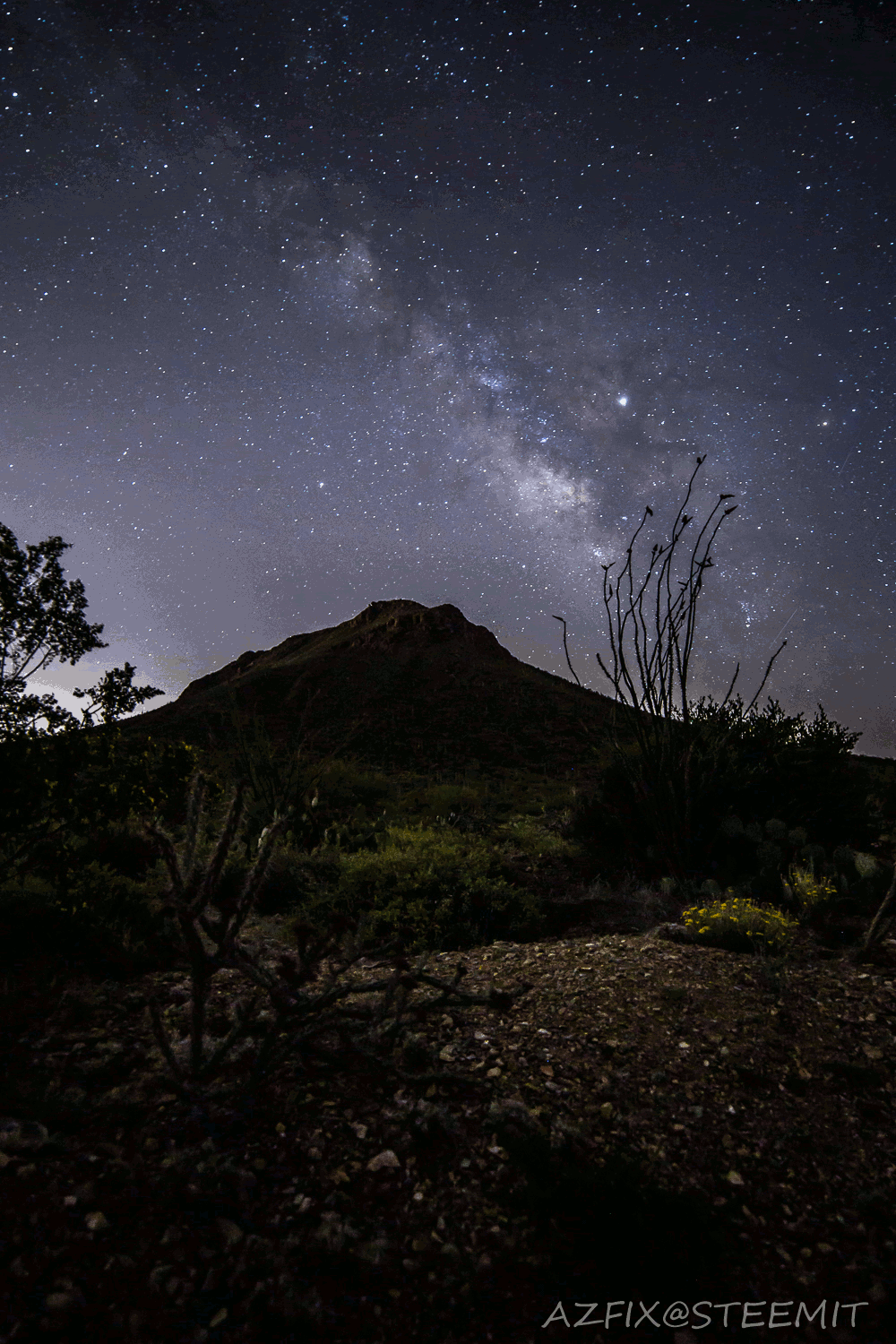 Finally here is a short clip from a time-lapse video I took
Hope you enjoy the shots
Canon EOS 6D
14 MM Rokinon
20-30 second exposures
Magic Lantern used for time-lapse and long exposures.