About a month ago, I posted about our field site here in the Western Cape fynbos being ravaged by fire. As I mentioned then, fire is a natural part of fynbos ecology, however in terms of a field project, this untimely inferno was devastating. Or so we thought… The field site after the flames looked like this: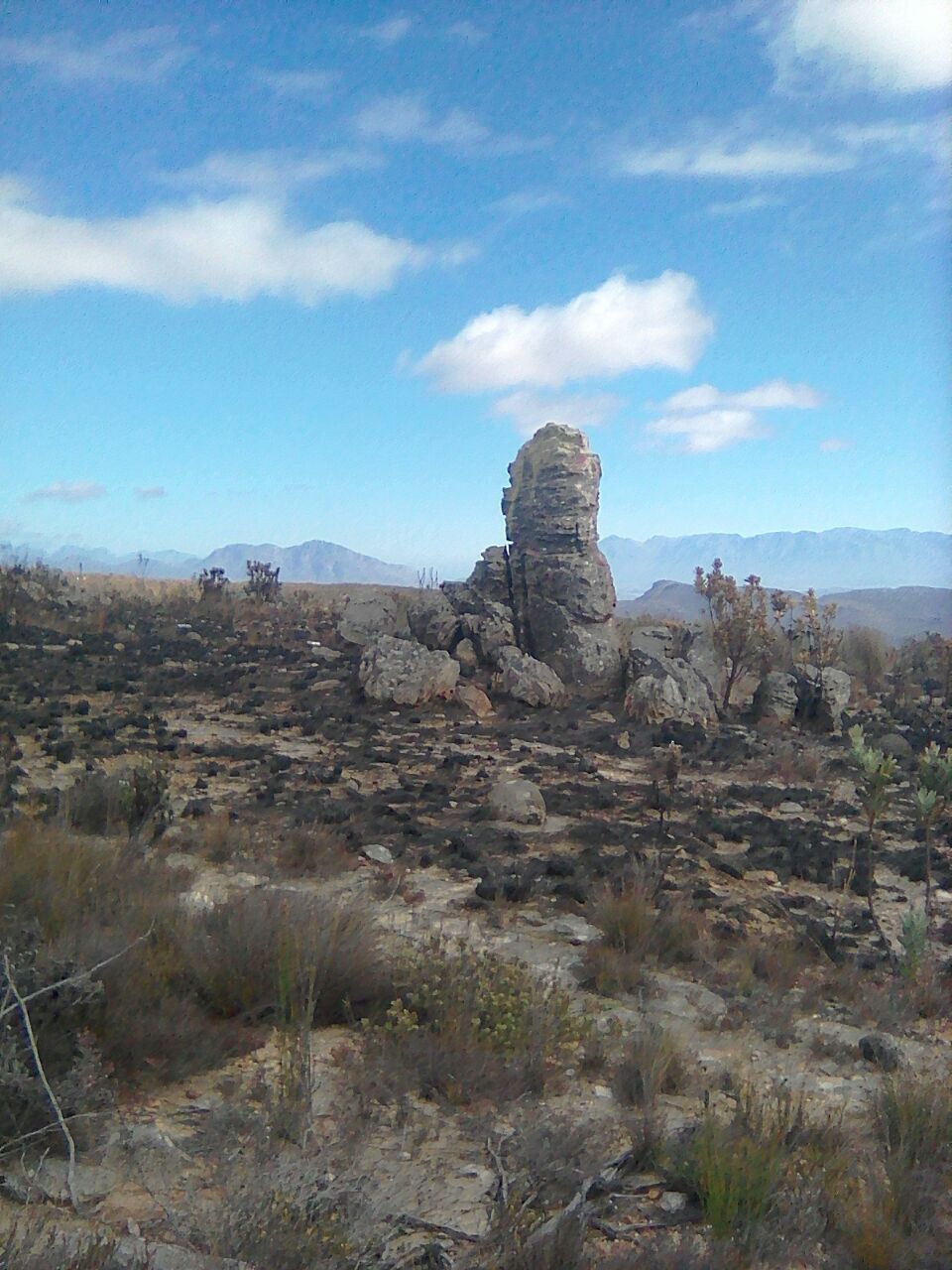 'Welcome to Mordor,' was my first thought on the morning we encountered this
Life, however, as Jurassic Park would have it, will find a way. And indeed, much to our surprise, it has done exactly that. The first few days were pretty ominous, the landscape deathly quiet except for the crows in their dozens circling overhead. Undoubtedly searching for freshly charred carrion. It was a pretty dismal scene until we started seeing signs of life basically everywhere. Most surprising was the fact that our lizard study subjects had not only survived the fire, but began reclaiming their territories within a few days…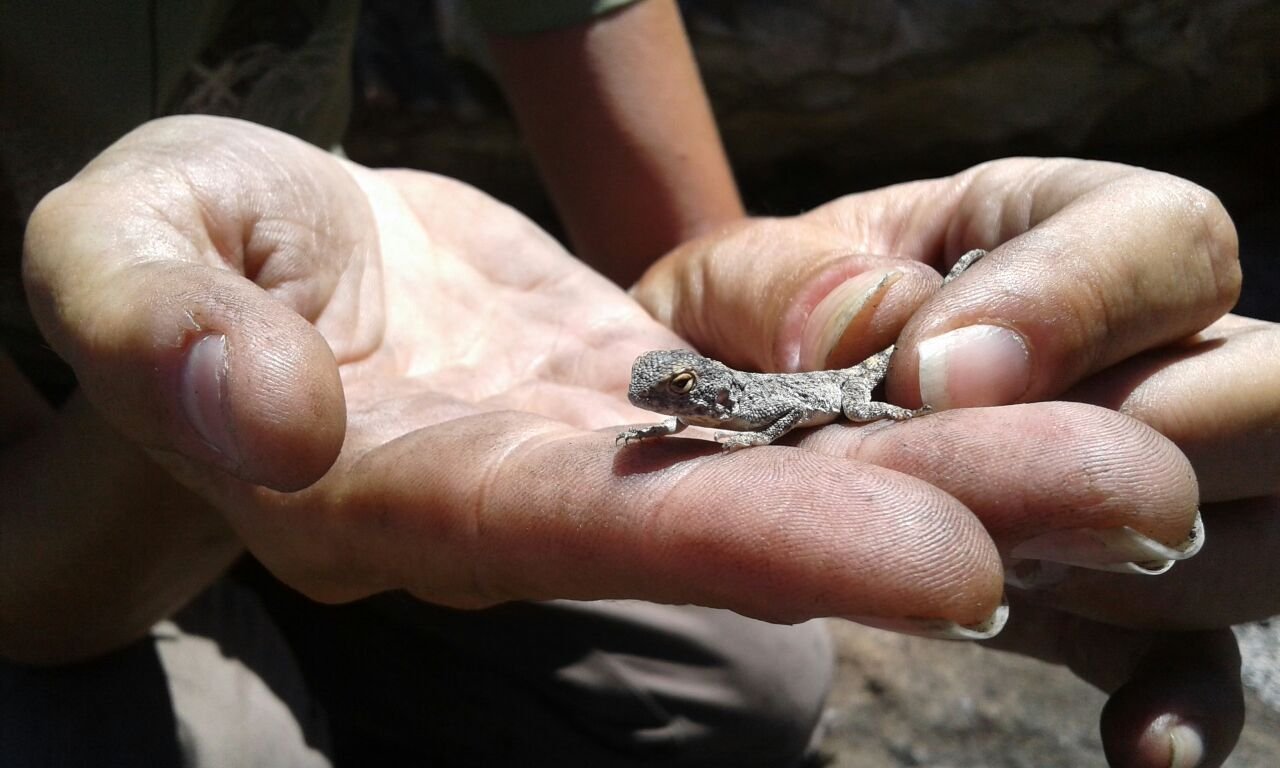 A very young specimen of the agama (Agama atra) which we are studying. This little fellow must have hatched out after the fire. What a world to wake up to!
Actually, everywhere we've looked, the usual denizens of this now ashen landscape have been cropping up. Without the benefit of ground cover, they have, of course, been shier than usual but I was pleased to find our neighborhood Cordylids still in their usual spots: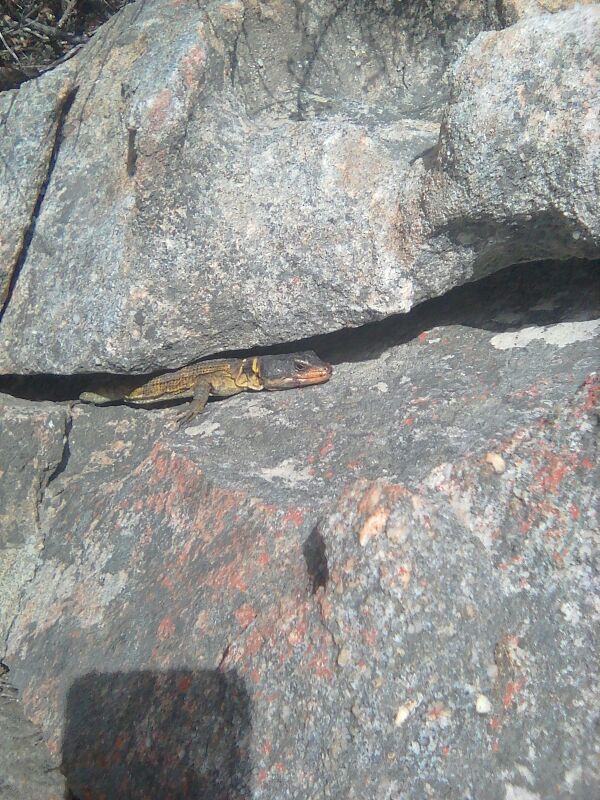 A Cordylid lizard sheltering in his crevice
And to my absolute delight, one of my favourite creatures from these parts appeared to have survived as well!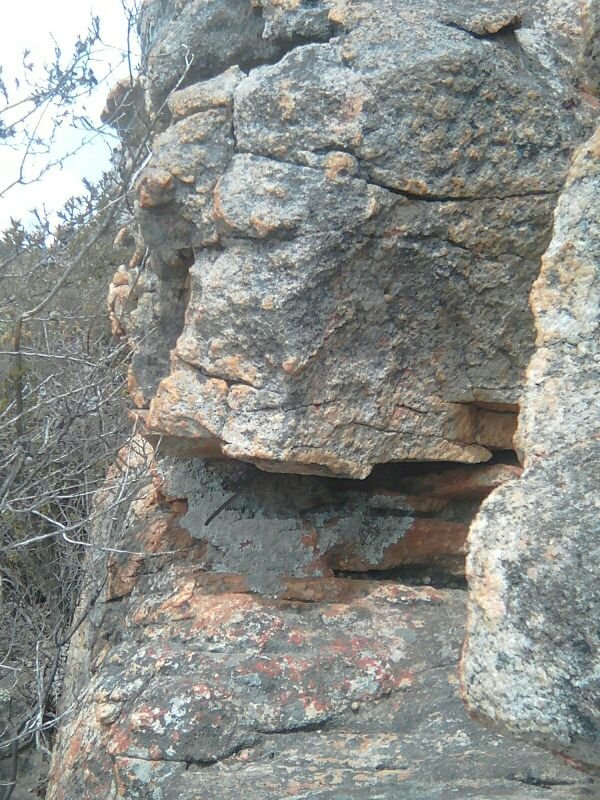 Just beneath the rock ledge, a Cape Elephant Shrew (Elephantulus edwardii) eyes me cautiously
Whilst the animals came as somewhat of a surprise (not so much that they survived, but rather that they've chosen to retain their usual territories rather than moving to an unburnt section of the mountain), the plant life I had been expecting to see again once we finally got some much needed rain: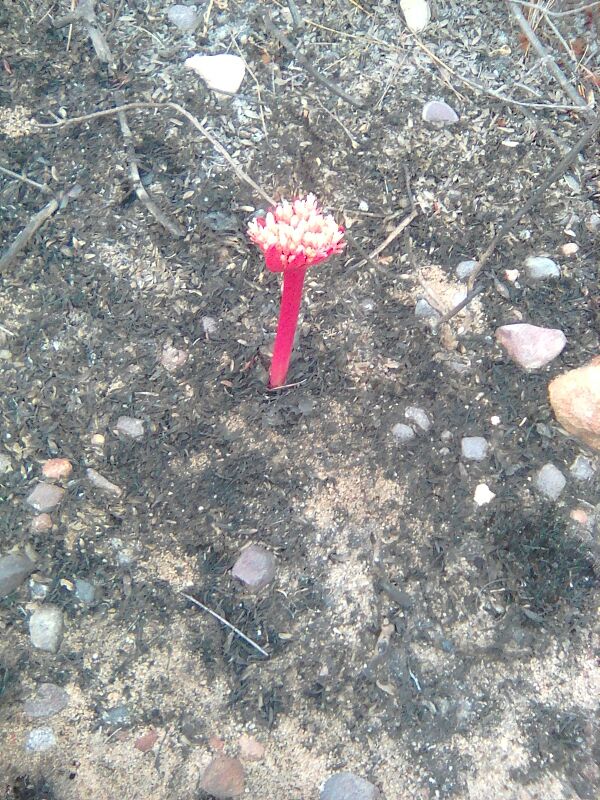 An autumn Haemanthus pushes out from its bulb beneath the ashes
So it would seem that things are recovering nicely, though now the project is close to wrapping up. We have still been able to spend some time in the field, conducting our behavioral study of the agamas. In time, this site will return to its usual densely foliated state, with a new (and possibly different) set of floral inhabitants. One of the fascinating things about fire in such a system is that the intensity of heat affects the recovery from this primary state. So the plants undertaking succession may differ from those that were here before. Seeds that have laid dormant for long periods may resurge, breathing new and different life into the fynbos.
For myself, I have mixed feelings about my imminent departure from this beautiful mountain site. Of course I look forward to new projects and spending time with my loved ones during my 'downtime', but I will miss walking up these slopes in the company of so many unique and fascinating creatures. Still, new challenges await, and there is potentially something big on the horizon, but that's a tale for another time.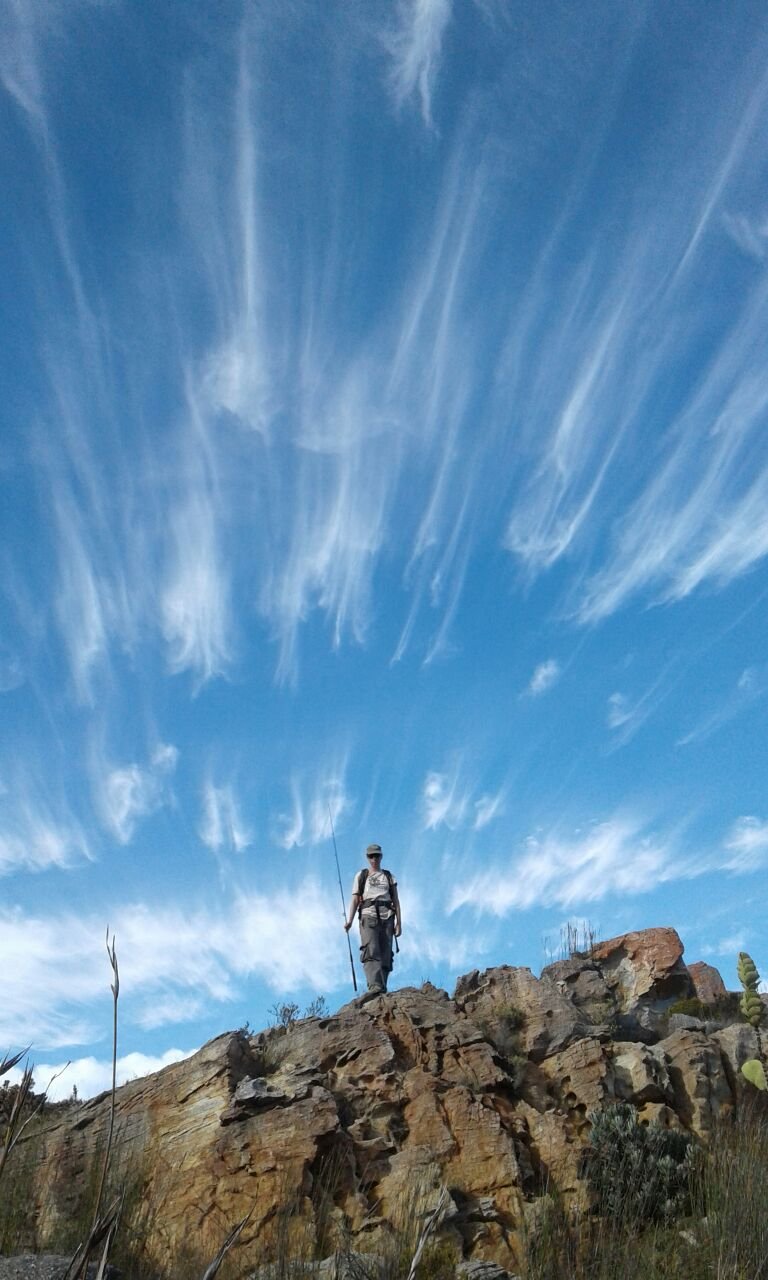 Happy Steeming people,
The Wise Fox