The observed violations of CP symmetry could have been a solution to the mysterious predominance of matter over antimatter. Yet, we realized in the previous episode of this series that CP violations can only explain a very small fraction of this unbalance.  
We reflected that if we stay with this idea of matter being predominant in all the Universe (including beyond the horizon of our own observable universe), more asymmetric processes of much larger significance would need to be observed.   
We concluded on a hypothesis that leads us to a radical approach: What if the matter-antimatter asymmetry we observe is an illusion due to a statistical bias?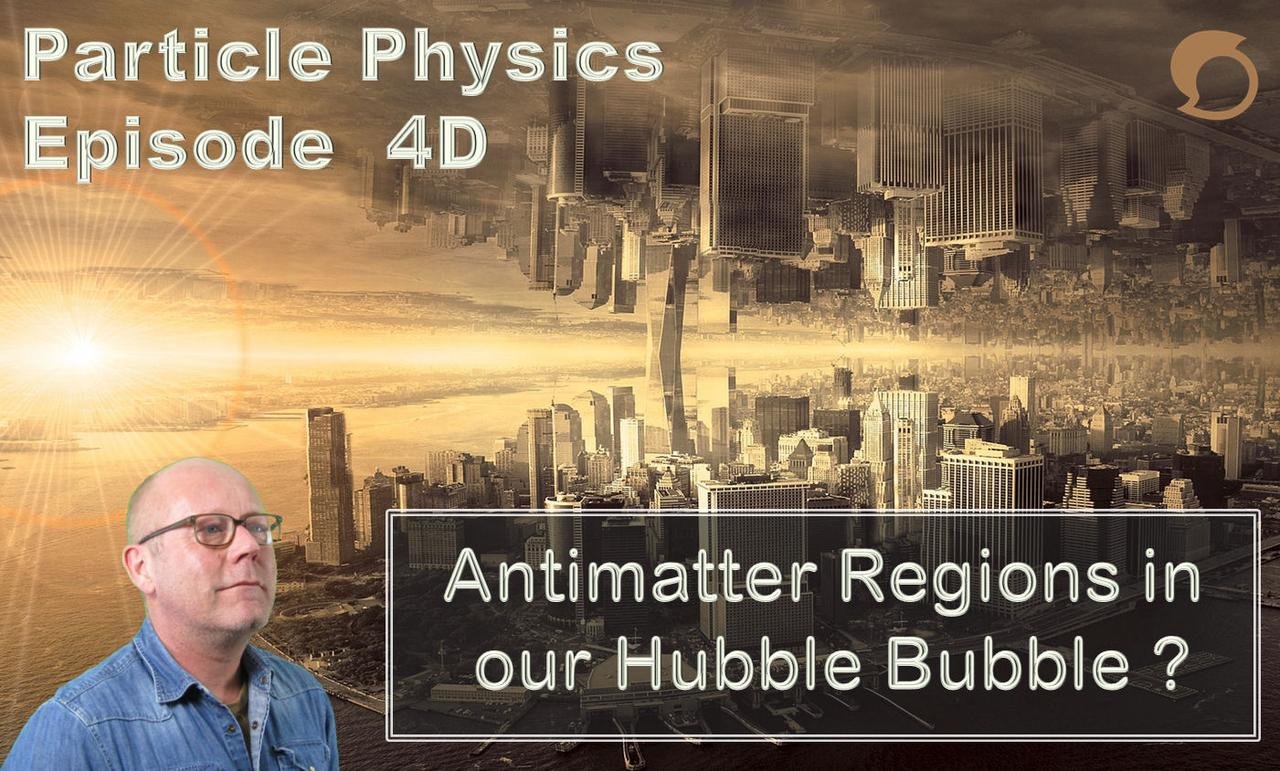 In the next two episodes, we will explore this hypothesis in detail. In a first section of this post, we will describe the concept of the Hubble Bubble, that is how to visualize what is meant by "observable universe".
In the second part of this article, we will explore the two main experimental ways to investigate the existence of space domains where antimatter is predominant.
In the next episode, we will continue our search for these antimatter regions of space beyond our observable universe. For this, we will introduce the reader to a notion from materials science, phase diagrams, and apply it to the whole Universe (including outside our Hubble Bubble).

1/ Table of content and preliminary notes
To enjoy reading this post, a prior knowledge in particle physics is not required. Yet, to fully understand all ideas presented here, feel free to brush up a little by reading the previous articles first.
Now, let's dive in!      

2/ Our Hubble Bubble  
2.a - A Hubble Bubble is an observable universe 
Before we begin screening the sky for signs of antimatter, let's first define what is a Hubble Bubble. 
In short, a Hubble bubble corresponds to the section of the Universe we can see. It is described by a sphere centered on the observer. For us it corresponds to the observable universe.
About 10-32s after the Big Bang, the Universe went through a huge expansion phase called inflation, where its size grew by a factor 1026 in less than 10-32 seconds! That means that in about 1 million trillion trillionth of a second, a length corresponding to the radius of an atom (0.1 nm) became a distance comparable to that between stars today.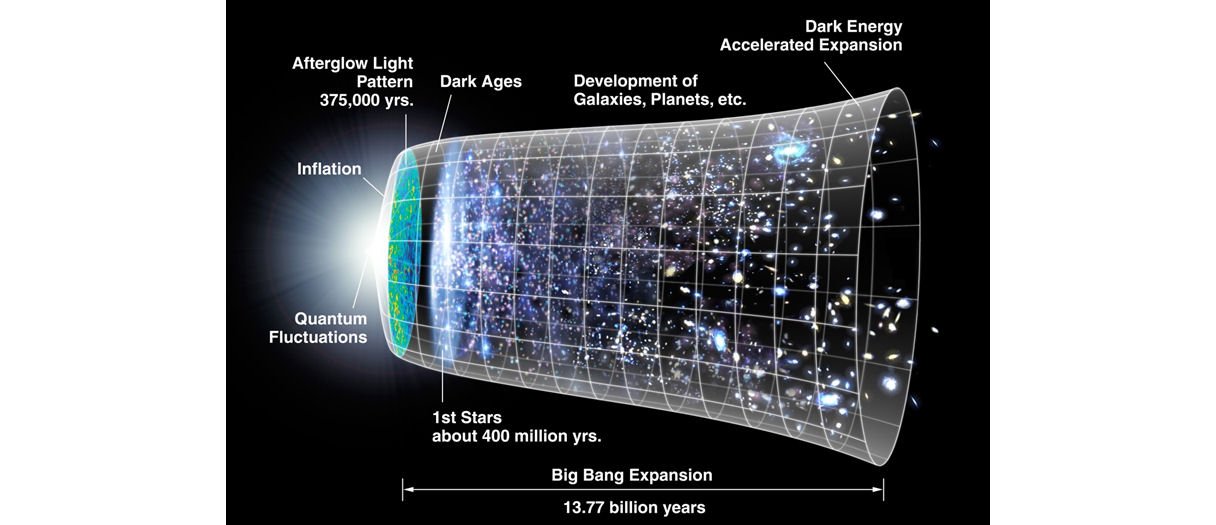 During that period, the speed of separation between two points was much larger than light (This is permitted as it is the frame of reference, i.e. space-time itself, that is extending). Inflation explains why two regions which are today causally separated look pretty much the same.
Then, when the inflation stopped, the Universe continued to expand at a much slower rate, as we can still observe now (Actually, 6 billion years ago, the expansion appears to have started to accelerate again).
What I would like to stress here, for my future arguments is that we do not know the initial size of the universe… just by how much it grew…   

Let's represent our universe as a 2-dimensional surface. The point A represents an observer located at this point (Same for B, C and D). 
Let's imagine also that at time t = 0 instant, light is freed from its interaction with matter, and all points in space suddenly emit a burst of light. This is what happened at every point of the volume of the Universe about 380000 years after the big bang when the first CMB photons were released. This instant corresponds to our time t =  0). 
After 1 second, light emitted by A reaches B, located 1 light-second away (that is 300000 km). At the same time, B receives the light emitted by A: A appears in B's sky. C or D are not visible to A, their light hasn't reached it yet. We say that C and D are beyond A's horizon.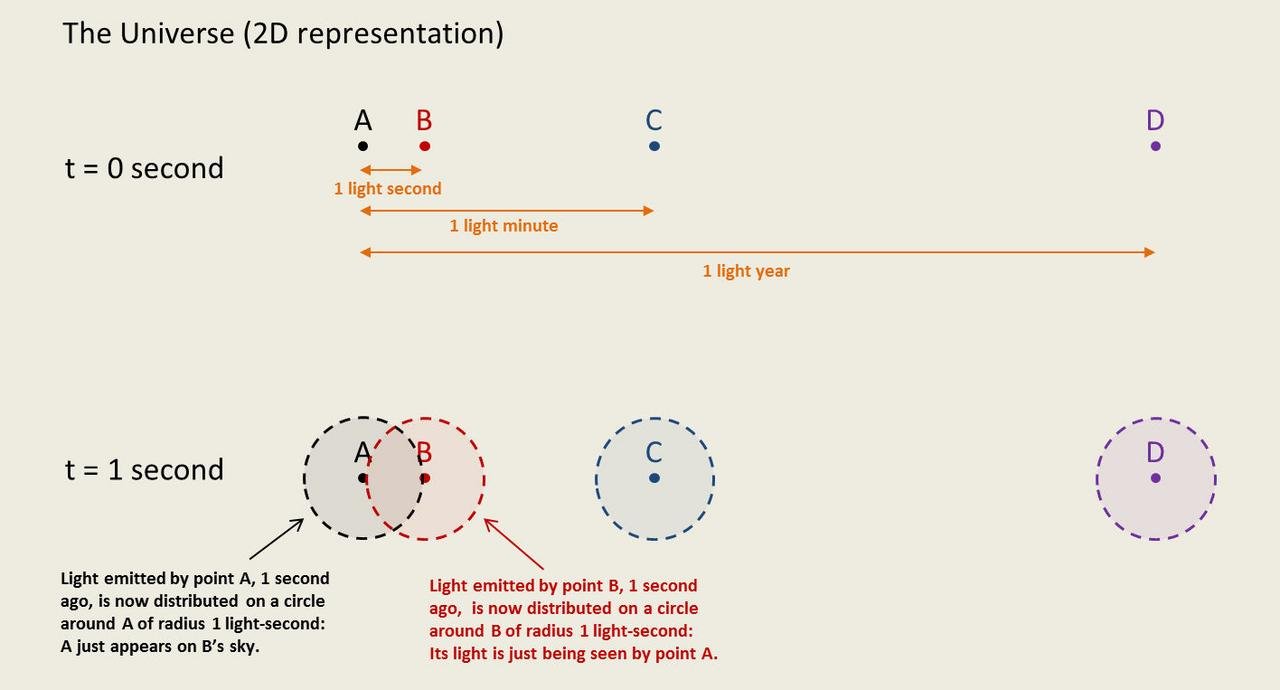 After 1 minute, A will not see B anymore as the photons have passed by it 59 seconds ago (unless point B is still emitting light). Instead, A will receive the light emitted by points 1 light-minute away (about 18 million km away): C will appear in A's sky. D is still beyond A's horizon.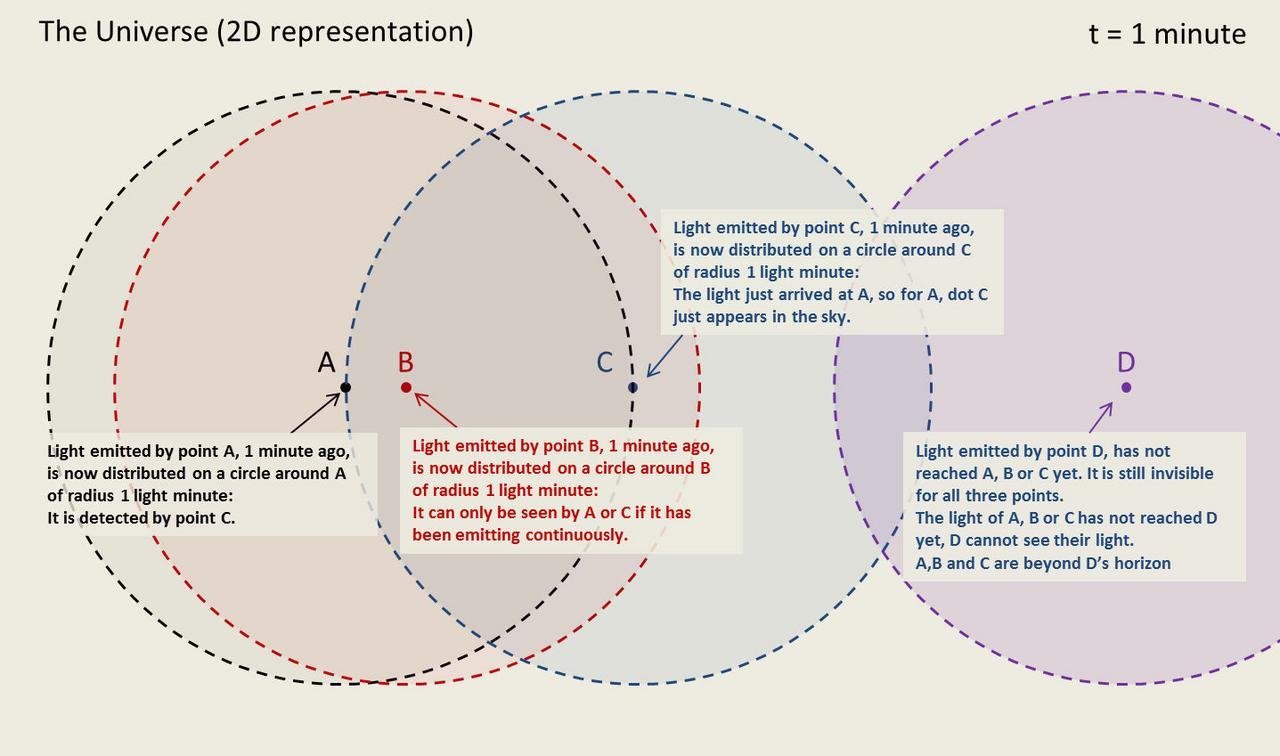 After 1 year, A will receive light from points in space located 1 light-year away: D will appear in A's sky (and vice versa).
Quizz: When did D appear in B's and C's sky?  
Solution: 1 year less 1 minute for C, and 1 year less 1 second for B.  

What we need to remember here is that at a given time t, A will never be able to see beyond the circle described by the distance traveled by light from A since time t = 0.  Such a circle describes a limit of observation for A. The surface of the circle corresponds to A's universe: Any signal that was created on that disk at t = 0 can have been received by A. This disk is A's Hubble Disk. 
Now if we consider a three dimensional universe, the circle becomes the surface of a sphere centered at A, and the disk is now a volume corresponding to A's observable universe also called A's Hubble Bubble.
We, on Earth, were at a given position just an instant after the Big Bang, and because the inflation of space was faster than the speed of light, we are now at the center of an observable universe, our Hubble bubble, within a larger Universe. Every second that passes, the radius of our observable universe expands by 300000 km. 
Yet in our description, we forgot something… space is still expanding… Can our Hubble Bubble keep up with the expansion of space? Let's check this out!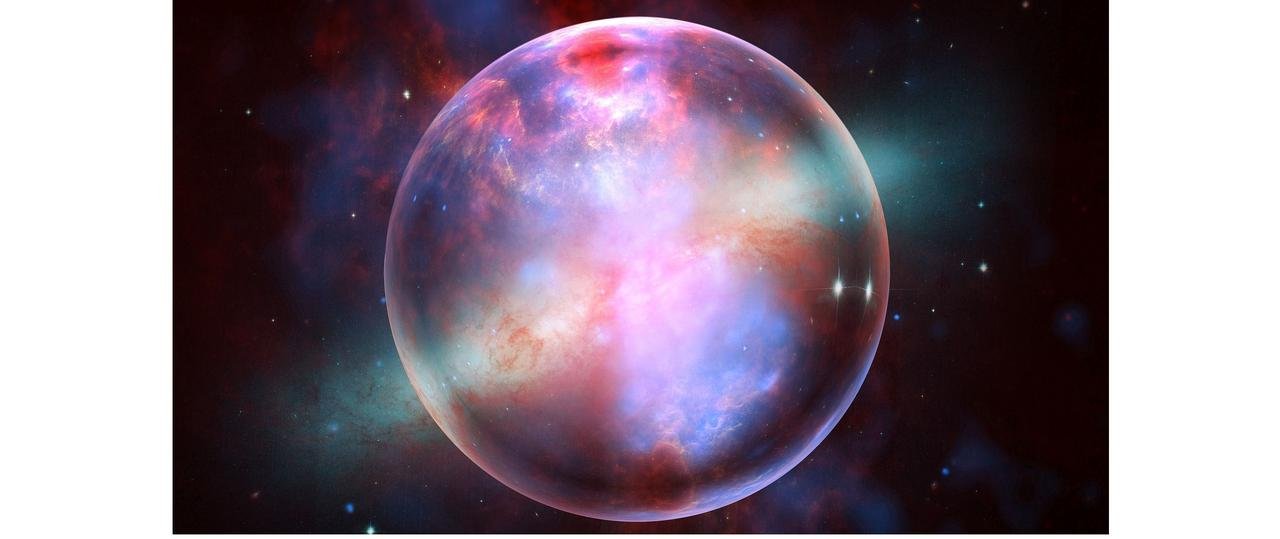 2b - The Hubble bubble cannot keep up!
Let's go back to the 2D representation: The fabric of our two dimensional surface is expanding… That means that the further two points are, the faster they appear to be moving from each other. You can try this with a rubber band… It works!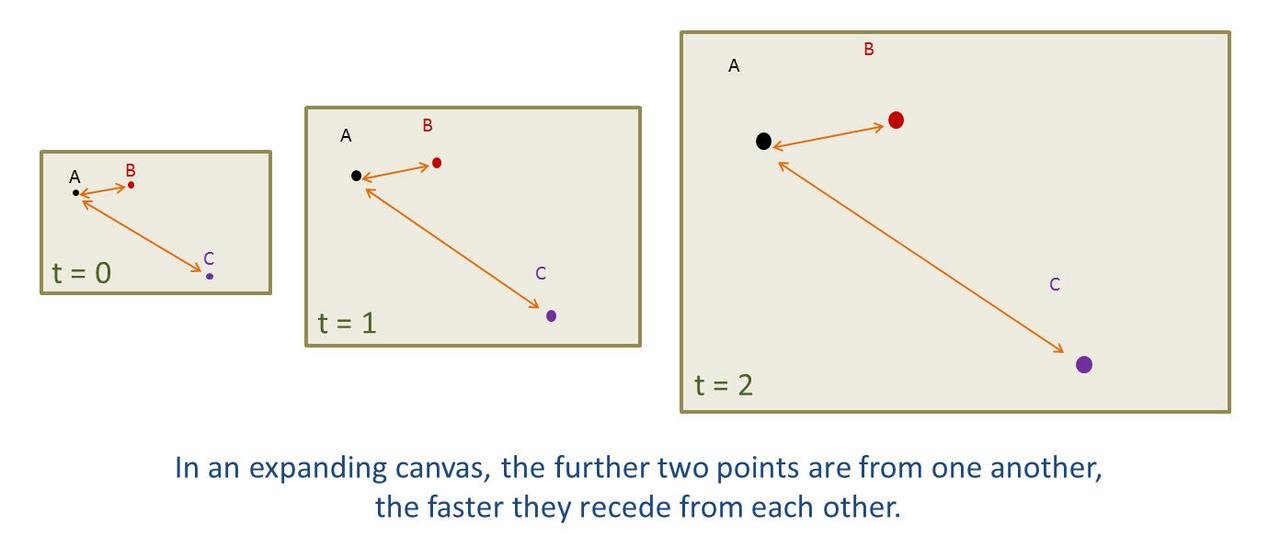 For a 3D representation, imagine the surface of a balloon on which you drew dots. When you inflate the balloon, the dots will recede away from each other. Let's set up a central dot 'O', and observe the speed of its neighboring dots. It is easy to conceive that the further a dot is from O, the faster it recedes from it. 
I tried this with a balloon: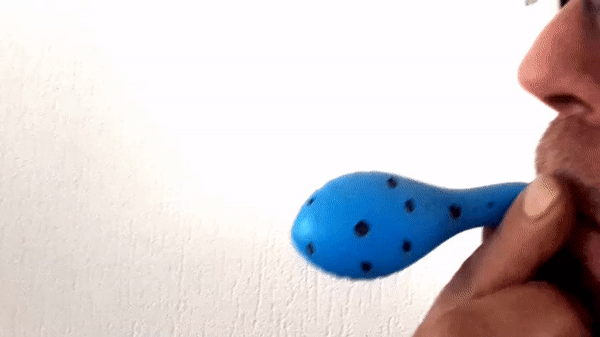 There will be a distance where two points are so far from each other, that the recession speeds will be faster than the speed of light. These objects will never be able to enter one another's Hubble Bubble. That also means that these two observable universes will be forever disconnected causally.   

2c – How large is our Hubble bubble relative to the whole Universe ?
It's summer, so some of us enjoy the long walks on the beach. Sometimes, we might stop and admire the sun when it decides to call it a day, and slides down out of our sight below the horizon. Admiring the horizon makes us realize that even though all around us appears flat, on a larger scale, we are all standing on a sphere. This is just because the human scale is considerably smaller than that of the radius of the sphere on which we live on. 

The same can be said of our observable universe. By analyzing the Cosmic Background Radiation (CMB), space-time in our observable universe is measured as flat at +/- 1% (the sum of angles of a triangle is 180 degrees). If we consider our 3D Universe as the surface of a hypersphere (4D sphere), it implies that our share of the surface is just a tiny sample of reality: The observable universe is most probably extremely small compared to the Universe with a capital U.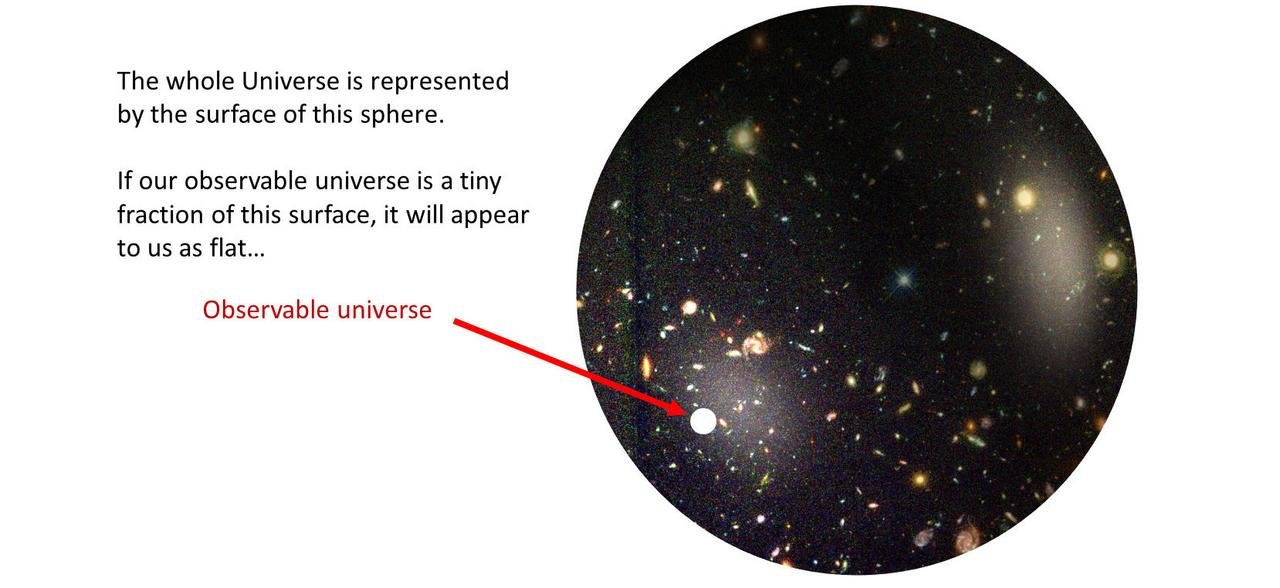 And this is where I will resume the discussion on the missing antimatter: we cannot exclude that in other regions, forever hidden from our own Hubble Bubble, antimatter is not the dominating type of matter present… Concluding that matter won over matter might just be a sampling bias that makes us try finding something (a fundamental asymmetry) that is just not there.
On a universal scale, the predominance of matter might just be an illusion, but first, let's make sure that antimatter is not present in large amounts in our own Hubble Sphere.

3/ Are there antimatter regions in our observable universe?
3a – Chasing Gamma Flashes.
We learned in episode 4B that when matter and anti-matter particles meet, all their mass is converted to energy in the form of radiation. Such radiation is very energetic, thus is located in the gamma region of the EM spectrum. 
As a reminder of the power released by such annihilation, imagine a you and an anti-you greeting each other. This would be the result: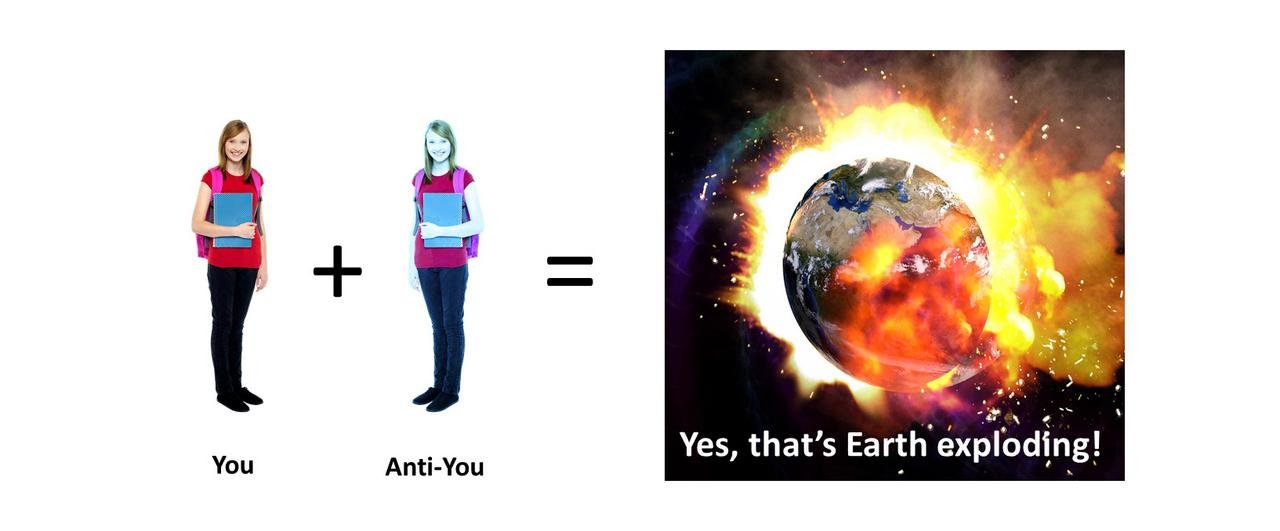 Surely, if there were regions in our observable universe where antimatter is predominant, at the border of these domains, there would be huge explosions detectable from the largest observable distances under the form of ultra-powerful gamma ray burst.
Thankfully, we do not detect such burst in our solar system nor in the stellar neighborhood. The only gamma rays detected correspond to the 511 KeV signature of an electron-positron pair annihilation in solar flares (positrons are naturally produced by beta decay in the sun).  

The same type of deduction can be made at the scale of our galaxy. Positrons are produced in stars and annihilate with electron, giving rise to many sources of the famous 511 KeV gamma radiation. Actually, it is possible to estimate that there is about one positron per one quadrillion (1015) electrons in the interstellar gas of our galaxy.
Galaxies are really far away from each other, so one could say that there could be some anti-galaxies. Still, galaxies do collide and many of these collisions can be observed. The massive amount of gamma radiation that would result from the annihilation of the matter and antimatter gas from the respective colliding galaxies has never been observed…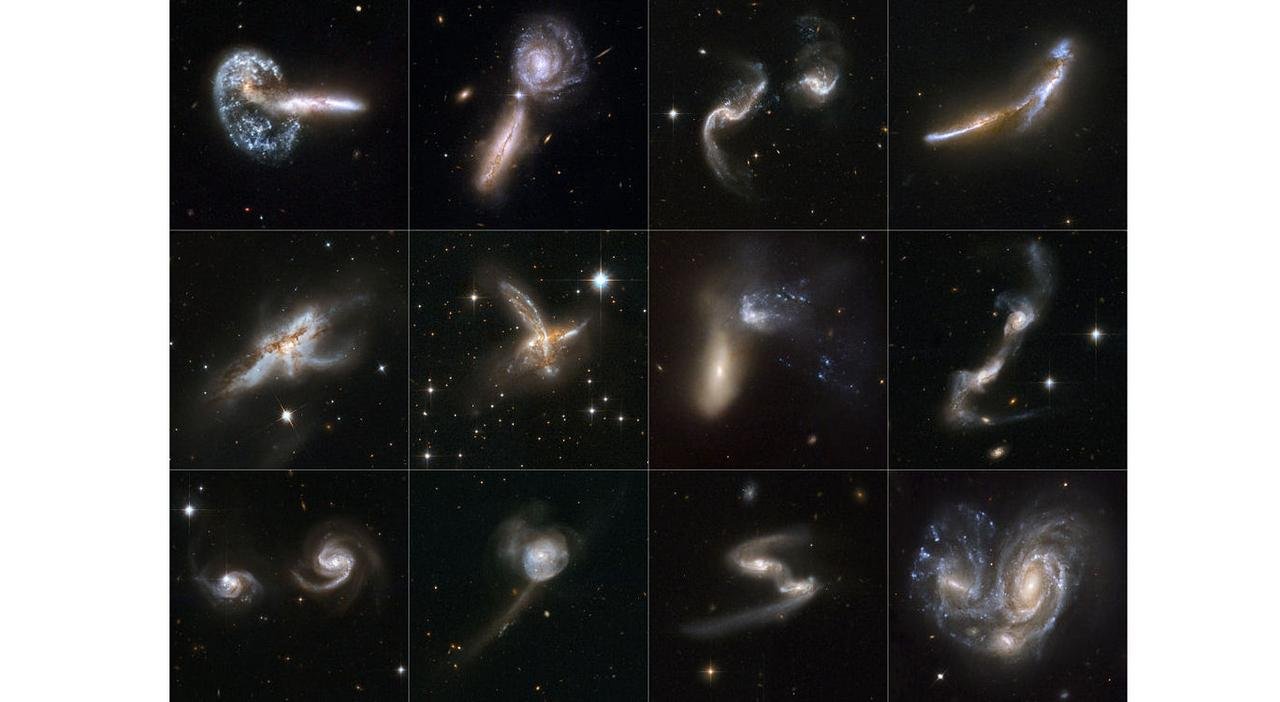 Ultra-powerful gamma-ray bursts are actually observed at huge distances (100 million – billion light years). These are now thought to find their origin in hyper-novas, black hole or neutron star collisions. 
This is the scale of distance of galactic clusters of super-clusters and galactic walls. The super-clusters, separated by huge amounts of space, appear independent from each other and some could be made of antimatter. Yet, we need to rely on another technique as if the inter-cluster gas would annihilate, it would probably emit some gamma radiation background but in amounts very difficult to detect at these large distances.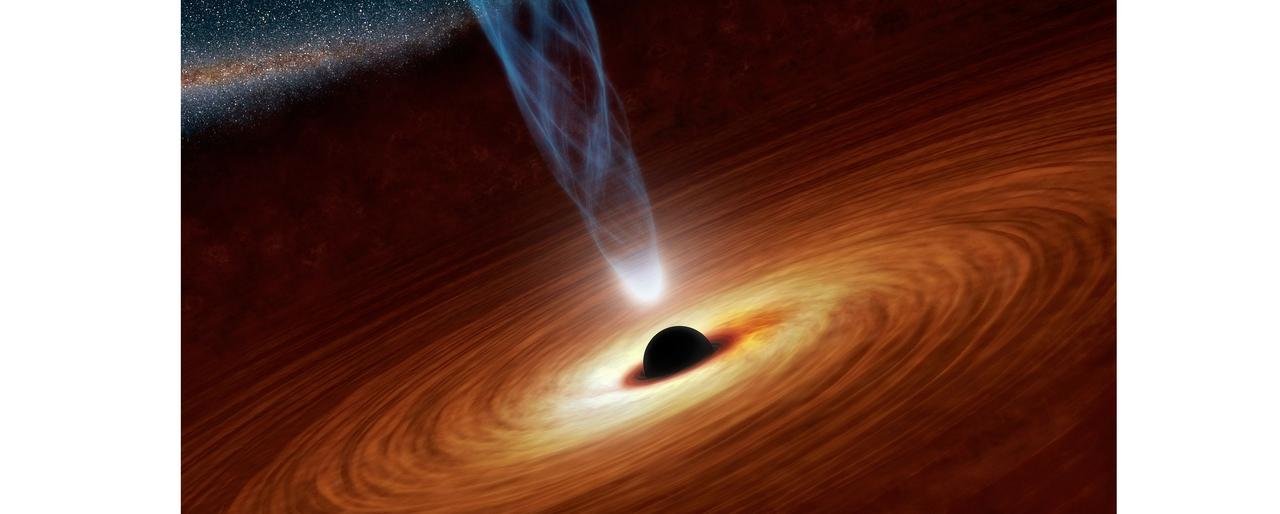 3b – Chasing anti-matter atoms in cosmic rays
Our blue planet in constantly bombarded with electrons and atomic nuclei travelling close to the speed of light, and smashing into a particle of our own atmosphere. The energies involved are orders of magnitude higher than what we can produce in our most powerful accelerator (the LHC). 99% of cosmic rays are nuclei: protons (90%), heliums (9%) and heavier elements (1%). This continuous bombardment can originate from the sun, other stars, cataclysmic explosions like supernovas, pulsars, active galactic cores etc.

And guess what… A very small fraction of cosmic rays is composed of… antimatter (positrons and anti-protons). 
If we could detect just a single an anti-carbon nucleus, that would be the proof that an antimatter star exists or existed somewhere! Such search has been carried out but no anti-helium nor anti-carbon has ever been detected, even by state of the art measurements as the Anti-alpha Magnetic Spectrometer (AMS) in place on the International Space Station. Note though, that anti-alpha particles (anti-Helium nuclei) have been produced artificially by  heavy ion collisions in accelerators (more info about the AMS in this article). 

3c – Verdict
Although we cannot rule out with 100% certainty the presence of vast regions of our observable universe where antimatter predominates, the likelihood of their existence is extremely small. In the neighborhood, i.e. less than 1 billion light-years away, the lack of a characteristic gamma background radiation nullifies this possibility. At further distances, if such regions did exist, we should at least have detected some hints by observing energetic antimatter nuclei in cosmic rays. 
So we have to assume that the matter-antimatter asymmetry is real… as long as we consider our observable universe. But… we saw in a previous paragraph that our Hubble Bubble is most certainly small compared to the Universe with the upper limit being determined by the measurement uncertainty on the flatness of space time: Our Hubble Bubble has a radius at least 100 times smaller than that of the whole universe…

This puts a huge limit on how accurately we can describe our universe based on observation. We might be completely wrong on so many things... For example, how can we be sure that we are not in a region of low  or high energy density. It looks homogeneous at the scale of 10 billion light-years… what about at the scale of a trillion light-years? Could there be structures, remnants of the pre-inflationary period, that are larger than our Hubble Bubble? 
In the next episode we will dive into this idea and realize that antimatter might not be so rare after all!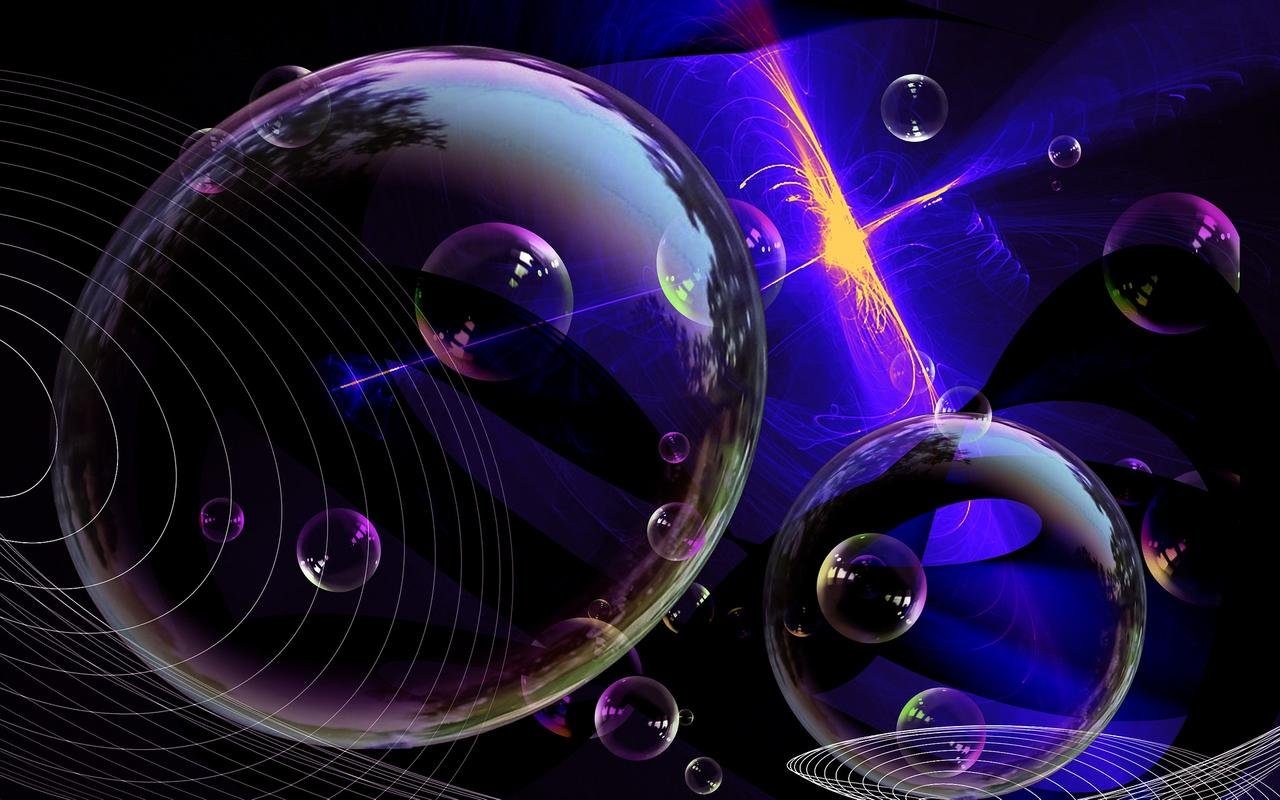 The 'Particle Physics' series is aimed at providing an introduction to the world of small scale physics to non-scientists and high school students preparing for their high school exams.  
Previous episodes:
Can't wait to know more?
If you can't wait to dive deep into the antimatter world, there are already some excellent articles on Steemit written by a professional particle physicist, @lemouth.

Sources, references and to dig deeper:
Image credits: 

Hi,
I'm @muphy (see intro post),
My life revolves around music production, teaching sciences, and discovery through travel.
You enjoyed that post?    Resteem and Upvote!
You are interested in these topics?    Follow me!